Vote pro-labor ● Led astray by Double-Dippin' Doug ● Dark Money
Monday, August 6, 2018
---
ELECTION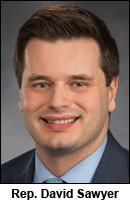 ► In today's NY Times — Accused of harassment, and seeking redemption at the ballot box — State Rep. David Sawyer, a Washington Democrat, has been accused of unwelcome advances, inappropriate remarks or other misconduct by at least eight women, including former legislative aides and a lobbyist he asked to be his "arm candy." Almost a year into an anti-harassment movement that has prompted a coast-to-coast cultural reckoning, Sawyer is among more than a dozen politicians who have been accused of misconduct and are running for state legislatures again anyway.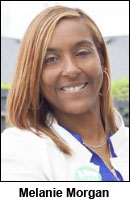 EDITOR'S NOTE — WSLC delegates from across the state voted to endorse Democratic candidate Melanie Morgan for State Representative in the 29th LD, and to OPPOSE David Sawyer. Find that ballot, vote pro-labor, and mail it TODAY! (The deadline is tomorrow.)
► From AP — Influence of organized labor gets big test in Missouri vote — The statewide vote in Tuesday's primary on a so-called right-to-work law could be a watershed moment for unions, if they can halt what has been a steady erosion of strength in states with historically deep-rooted support. "The timing of this is essential. I think everyone wants to write the labor movement's obituary," national AFL-CIO secretary-treasurer Liz Shuler said. But "it's going to energize and activate us and show that we fight back."
► From Politico — Corporate America hikes contributions to key Democrats — Corporate PACs are increasing their contributions to several Democrats who are in line to lead powerful committees if their party retakes the House in November, another sign of the burgeoning expectations for Democrats' showing in the midterms.
---
THIS WASHINGTON


► In today's Tri-City Herald — Workers owed $1M in back wages for Richland nuclear plant work — Energy Northwest, the owner and operator of the Columbia Generating Station, has hired Crane Nuclear since 2011 to work on refueling outages at the plant. In four investigations since then the state Department of Labor and Industries found that the Kennesaw, Ga., firm failed to pay Benton County's prevailing wages. Three of the resulting cases are among the five largest prevailing wage cases investigated by the state since 2011, according to L&I.
► In the Ellensburg Daily Record — Districts, Legislators experiencing disconnect when it comes to McCleary funding — Several school districts around the state are claiming the sky is falling, while legislators who wrote and passed McCleary are singing a different tune.
► In the Ellensburg Daily Record — McCleary decision showing its head at the bargaining table — An Ellensburg Education Association representative said the teachers reached a tentative agreement with the district on a two-year salary schedule after their last bargaining session on Wednesday.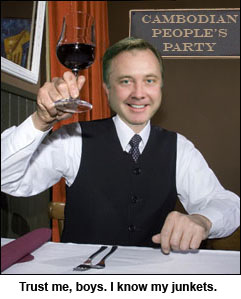 ► In the Seattle Times — Questions raised over state lawmakers' visit to Cambodia to observe elections — State Reps. Drew MacEwen (R-Union), Brandon Vick (R-Vancouver), and Rep. Vincent Buys (R-Lynden) say they were invited by Sen. Doug Ericksen (R-Ferndale) to observe Cambodia's July 29 elections. The visit has raised questions about whether they were being used to legitimize an authoritarian government's false elections. Gov. Inslee wants to know who initiated contact with the Cambodian government, whether the legislators actually monitored the elections, and whether they were compensated for their visit.
---
LOCAL
► In today's News Tribune — Tariffs and threats of tariffs are actually helping local ports — for now — Import volumes at the ports of Tacoma and Seattle are up, probably helped by shippers trying to keep ahead of new tariffs, but the challenge of getting cargo to and from vessels could eventually put them at a competitive disadvantage.
► In the Seattle Times — Boeing's 737 ramp-up shows signs of strain as unfinished planes pile up in Renton — After several years of reaching higher and higher 737 production rates, Boeing's ramp-up in Renton is slowing down. More than 40 unfinished 737 jets are stacked around Boeing's Renton final assembly plant and along the edges of Renton Municipal Airport.
► In the Seattle Times — Seattle worker-rights groups uniting to create 'one-stop shop' for workplace wrongs — Working Washington and the Fair Work Center are joining forces under a new executive director, Rachel Lauter, in a merger designed to create what she describes as "a one-stop shop for worker organizing, advocacy, outreach and education and legal services."
---
THAT WASHINGTON
► In today's Seattle Times — As Washington growers struggle with labor shortage, vote in Congress on farmworker bill remains elusive — The legislation would make it easier for employers to bring in people from other countries for temporary agricultural work, offer legal status to undocumented farmworkers already living in the U.S., and require that employers use a system that confirms work eligibility. But it won't get a summer vote in Congress.
EDITORS' NOTE — Maybe growers should try Plan B: raising farmworkers' wages instead of actively working to suppress them.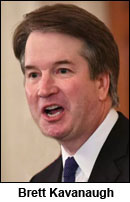 ► From TPM — Dems plan to push Kavanaugh on close ties to alleged serial sexual harasser — Senate Democrats are planning to probe Supreme Court nominee Brett Kavanaugh's close, long relationship with the now disgraced former Judge Alex Kozinski, who was forced from the influential 9th U.S. Circuit Court of Appeals after more than a dozen women came forward with sexual harassment accusations. Kavanaugh clerked for Kozinski in the early 1990s and considers the former judge an important mentor.
ALSO at The Stand — Urge U.S. senators to reject Kavanaugh nomination
► From Politico — Trump's losing fight against Obamacare — His administration's latest threat to the law, unveiled Wednesday, expands the availability of short-term health plans that critics deride as "junk" insurance. However, despite the administration's unrelenting efforts to sideline Obamacare, more insurers are signing up to sell 2019 coverage, and premium increases will be the lowest in years.
► From HuffPost — Trump's new Obamacare sabotage could really stick it to consumers — The Trump administration's new attack on Obamacare will expose consumers to surprise, sometimes staggering medical bills. Just ask some of the state officials who deal with these kinds of issues every day.
► In today's NY Times — Steel giants with ties to Trump officials block tariff relief for hundreds of firms — Nucor and U.S. Steel — both with deep ties to administration officials — have successfully objected to hundreds of requests by American companies that buy foreign steel to exempt themselves from President Trump's stiff metal tariffs.
---
NATIONAL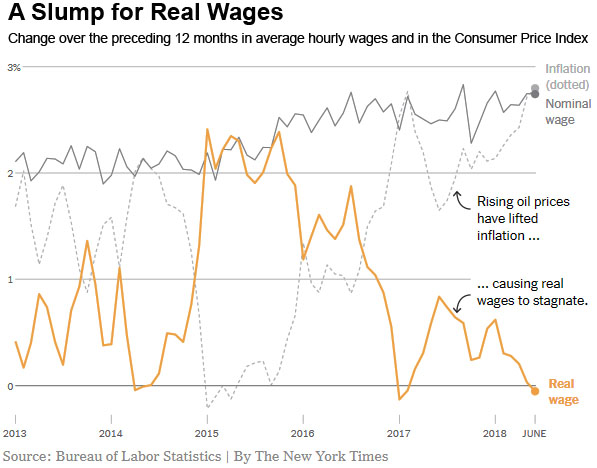 ► In today's NY Times — For wages, a Trump slump (by David Leonhardt) — That slump isn't entirely Trump's fault, by any means. But he deserves some blame for it. Worst of all, he is doing virtually nothing improve the situation, instead enacting policies that will ultimately hurt workers' ability to earn a decent paycheck.
► In today's NY Times — 'Too little too late': Bankruptcy booms among older Americans — The signs of potential trouble — vanishing pensions, soaring medical expenses, inadequate savings — have been building for years. Now, new research sheds light on the scope of the problem: The rate of people 65 and older filing for bankruptcy is three times what it was in 1991.
---
TODAY'S MUST-READ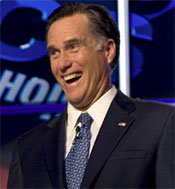 ► From The Stranger — Dark Money is a rare look at how to fight corporate control of our elections (by Eli Sanders) — In 2010, the U.S. Supreme Court declared that pumping corporate cash into elections is a form of free speech. As Republican Mitt Romney put it later, "Corporations are people, my friend." We have been witnessing the consequences of the high court's Citizens United ruling ever since. But because so many of those consequences benefit Republican politicians, there can be a tendency to view opposition to Citizens United as primarily a leftist preoccupation.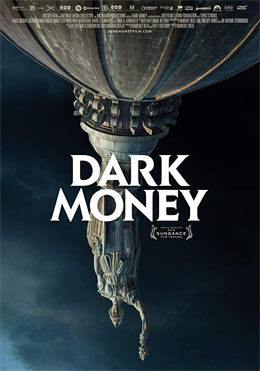 What's brilliant about Dark Money, a powerful documentary directed by Montana native Kimberly Reed, is how it proves the falsity of that notion by telling the story of Republican state lawmakers who found themselves in the crosshairs of a very effective dark-money blitz. The point of the blitz was to purify the Montana State Legislature's Republican caucus. It did this by using dark money to carpet-bomb Republican primary elections with mailers and other electioneering materials aimed at kicking out conservatives who weren't viewed as conservative enough. Those impure conservatives would then be replaced by newly elected Republicans who were, in effect, wholly owned subsidiaries of the dark-money groups that had defeated their opponents. The blitz worked, and it is quite something to watch shell-shocked Republican politicians speaking directly to the camera—while driving pickup trucks, while sitting in no-frills rural meeting rooms—and arguing passionately that no, money should not be equated with speech, and no, we should not allow out-of-state corporations, or any corporations for that matter, to meddle invisibly in our elections.
---
The Stand posts links to Washington state and national news of interest every weekday morning by 10 a.m.
Short URL: https://www.thestand.org/?p=68720
Posted by
David Groves
on Aug 6 2018. Filed under
DAILY LINKS
. You can follow any responses to this entry through the
RSS 2.0
. Both comments and pings are currently closed.