Smith vs. Smith ● Trump's grift and graft ● A helium-huffing Wonder?
Thursday, August 10, 2018
---
ELECTION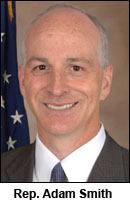 ► In today's Seattle Times — Rep. Adam Smith may face Democratic challenger Sarah Smith this fall — Rep. Adam Smith (D-Bellevue) might face a challenge from the left this fall, as Democratic candidate Sarah Smith pushed into second place in the primary as new votes were counted Thursday. The primary in the 8th District remained too close to call, with Democrats Kim Schrier and Jason Rittereiser vying to face off against Republican Dino Rossi.
EDITOR'S NOTE — The WSLC endorsed Adam Smith in the 9th CD, and both Kim Schrier and Jason Rittereiser in the 8th CD.
ALSO at The Stand — A fantastic day for labor candidates, causes
► In today's Seattle Times — Could 'blue wave' wash away all but one House seat for Washington GOP? (podcast) — Politics reporters Jim Brunner and Daniel Beekman look at the prospects for a 'blue wave' in the midterms.
---
LOCAL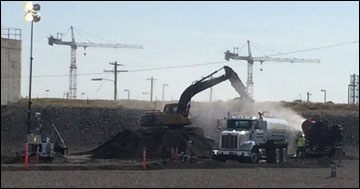 ► In today's Tri-City Herald — Tri-City mayors worry about 'catastrophic' Hanford tunnel collapse — Tri-City-area mayors say the public is at risk of a "potentially catastrophic tunnel collapse" if work doesn't start soon to stabilize a Hanford tunnel storing radioactive waste. The Department of Energy recently asked the Washington State Department of Ecology to allow Hanford nuclear reservation workers to fill the longer of the two tunnels with concrete-like grout. Federal officials requested an answer by July 23 to begin work in August.
► In today's Tri-City Herald — Fire at Hanford radioactive lab sends workers to hospital — A Hanford laboratory was evacuated and two workers went to the hospital after a small fire shortly before noon Thursday.
► In today's (Longview) Daily News — Foss Maritime closes shipyard in Rainier — In what came as a surprise news for many, Foss Maritime has closed its Rainier shipyard. Foss spokesman Loren Skaggs said the shipyard closed July 24, impacting 10 people.
---
THIS WASHINGTON

► In today's Spokesman-Review — Rep. Cathy McMorris Rodgers won't rule out impeaching Rod Rosenstein — Rep. Cathy McMorris Rodgers said Thursday that impeachment of Justice Department officials overseeing the Russian probe should be an option if they don't work with lawmakers on Capitol Hill to disclose more information.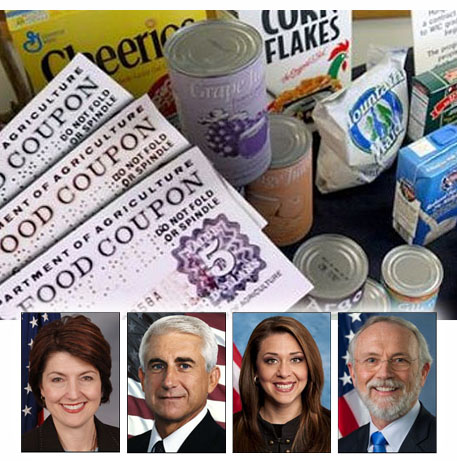 ► In today's Yakima H-R — Congressmen visit Valley to talk about farm bill, hold roundtable with ag interests — U.S. Rep. Mike Conaway (R-Texas), the head of the U.S. House Agriculture Committee, joined U.S. Rep. Dan Newhouse (R-Wash.) to repeat his commitment to getting a new farm bill passed during a visit to the Yakima Valley on Thursday. The House version of the farm bill calls for new work requirements to the food stamp program, known as the Supplemental Nutrition Assistance Program. Opposition to these changes has held up the farm bill's passage.
► In today's (Longview) Daily News — Senators sponsor bill to speed up Millennium permitting — Four Republican U.S. senators have sponsored a bill intended to speed up the permitting process for the Millennium Bulk Terminal by narrowing the scope of the Clean Water Act.
---
THAT WASHINGTON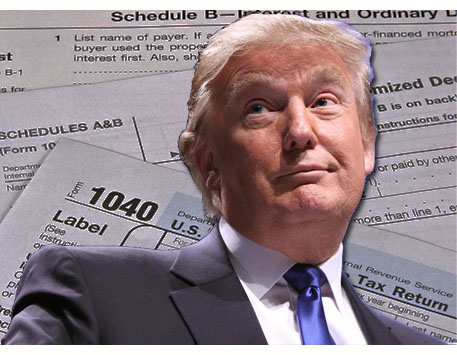 ► Today's MUST-READ in the Washington Post — How on earth have we let Trump get away with hiding his tax returns? (by Paul Waldman) — There has never in U.S. history been a president for whom it was more important that we know the details of his finances. That's not only because Trump was a spectacularly corrupt businessman. And it's not only because, unlike presidents before him, he refused to divest himself of his holdings, offering a plethora of opportunities for people to shove money into his pockets while he serves in the Oval Office. It's also because, unlike previous presidents, Trump's income comes from an incredibly complex web of companies that are impossible for outside observers to completely understand… And we have to keep repeating: The idea that the president would sign an enormous overhaul of the tax system but we would not be allowed to know exactly how much he personally benefited from it is utterly mad. How on earth have we allowed him to get away with keeping his returns secret? The answer to that question is the same answer we could give to a lot of equally urgent questions over the last year and a half: Republicans abandoned any shred of principle and backed him 100 percent; the news media lost interest; and Democrats had too many other things to worry about.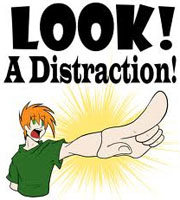 ► From The Hill — Trump renews attacks on NFL players, calling for suspensions
► In today's NY Times — Trump hates 'chain migration.' But his in-laws just used it. — Viktor and Amalija Knavs had a private naturalization ceremony after being sponsored by their daughter Melania Trump under an immigration policy President Trump has railed against.
► In today's Washington Post — Judge halts mother-daughter deportation, threatens to hold Sessions in contempt — A federal judge in Washington, D.C. halted a deportation in progress Thursday and threatened to hold Attorney General Jeff Sessions in contempt after learning that the Trump administration started to remove a woman and her daughter while a court hearing appealing their deportations was underway.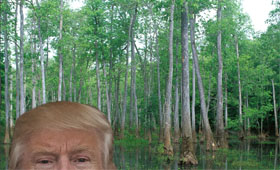 ► From Newsweek — Why does Betsy Devos's family yacht fly a foreign flag? — The yacht's foreign flag illustrates how an allegedly "America First" Trump administration is full of moguls who have stashed their wealth offshore in ways that help them avoid taxes, regulations, transparency requirements and domestic employment laws.
► In today's NY Times — Why America needs Medicare for All (by Meagan Day and Bhaskar Sunkara) — Pursuing Medicare for All would come with its own set of dilemmas: Eliminating an entire industry won't be easy, and we'll face plenty of political resistance and calls for half-measures. But if we want actual universal coverage, and we want it to be affordable and high-quality, Medicare for All is the only way forward.
---
NATIONAL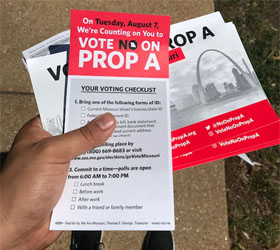 ► From The Nation — A huge win for organized labor in Missouri (by John Nichols) — "The defeat of this poisonous anti-worker legislation is a victory for all workers across the country," declared AFL-CIO President Richard Trumka as the results came in Tuesday night. "The message sent by every single person who worked to defeat Prop. A is clear: When we see an opportunity to use our political voice to give workers a more level playing field, we will seize it with overwhelming passion and determination. Tonight is the latest act of working people changing a rigged system that for decades has been favoring corporations, the mega wealthy and the privileged few."
ALSO at The Stand:
Americans are demanding more than crumbs (by Richard Trumka) — Missouri's rejection of 'right-to-work' is just the latest sign that, despite the right's best efforts to divide-and-conquer working people, unions are on the rise.
Missouri voters' RTW rejection offers inspiration, hope for all (by Eric González)
► From HuffPost — Missouri voters show 'right-to-work' is a political loser, even in Trump states (by Leo W. Gerard) — The problem with trying to peddle right-to-work in the Show-Me State is that it has nothing to do with rights or jobs. Right-to-work is about power. Right-to-work states take power from workers and hand it to corporations, CEOs and wealthy shareholders. Right-to-work makes the rich richer. It makes workers poorer. No wonder Missouri voters crushed it by a 2-to-1 margin. No wonder Ohioans knocked it back.
---
T.G.I.F.
► Fifty-five years ago today, 12-year-old "Little Stevie" started a three-week run with his first No. 1 single, a live non-studio recording of his performance during the Motortown Revue at the Regal Theater in Chicago. Here, he does a pretty good job overcoming The Ed Sullivan Show's far less soulful band with equal parts youthful energy and his always-inspired harmonica musicianship.
Alternative version: decades later, Stevie used a pitch shifter to hit the notes of his youth. No, he wasn't huffing helium, kids. That's dangerous!
---
The Stand posts links to Washington state and national news of interest every weekday morning by 10 a.m.
Short URL: https://www.thestand.org/?p=68884
Posted by
David Groves
on Aug 10 2018. Filed under
DAILY LINKS
. You can follow any responses to this entry through the
RSS 2.0
. Both comments and pings are currently closed.