'Don't be a d—' (that'll be $550) ● Still separated ● Aretha's other anthem
Friday, August 17, 2018
---
LOCAL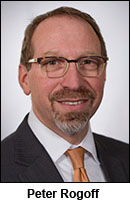 ► In today's Seattle Times — A $550-per-hour coach is helping Sound Transit's chief get along with his employees  — Sound Transit is paying a management coach $550 per hour to help Chief Executive Officer Peter Rogoff get along better with his employees. The sessions are part of the "leadership-development plan" that elected officials on the transit agency's 18-member board required March 1 after members disclosed that Rogoff underwent internal investigation of alleged profanity, verbal aggression and sexism toward agency staff. Rogoff makes $328,545 including this year's 5 percent inflation raise, but he was denied a performance bonus because of the turbulence.
► In today's Spokesman-Review — Union says STA report clearing HR director is 'deeply troubling' — The president of the union representing workers at Spokane Transit Authority said a report clearing the agency's human resources director of wrongdoing is "deeply troubling as an indication of STA's lack of understanding of systemic racism and the critical importance of protecting the civil rights of its workers and the public."
► In today's Columbian — Clark County school districts, teachers continue contract talks — Tensions between school districts and unions are still high with summer coming to a close, and big crowds are coming out to meetings to show their support for teachers.
► In today's Wenatchee World — School district, classified staff begin contract talks — Para-educators and secretaries in Wenatchee schools are asking for a pay raise to bring them up to state average as their union starts talks on a new contract with the Wenatchee School District.
► In today's Columbian — Union opposes Woodland plan to contract out police services — The Woodland Police Officers' Association is opposing considerations by the city of Woodland to contract with outside law enforcement for police services in the city.
► From Bloomberg — Boeing's 737 chief to retire at year-end amid factory snarl — Scott Campbell is stepping down after three decades at Boeing. He'll be replaced by Eric Lindblad, who is overseeing development of the 777X, Boeing's upgraded twin-engine jetliner.
---
THIS WASHINGTON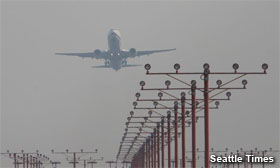 ► In today's Seattle Times — As smoke hangs over Northwest, study shows air pollution was already high — The study analyzed levels of the smallest particulate matter — the kind that poses the biggest health risks — as measured by air-quality stations around the country.
ALSO TODAY at The Stand — Report: Vulnerable communities face greater climate change risks — "While climate change affects all of us, we need to center our efforts around those most impacted – communities of color and low-income communities," said Sally Gillis, managing director at Seattle Foundation.
---
IMMIGRATION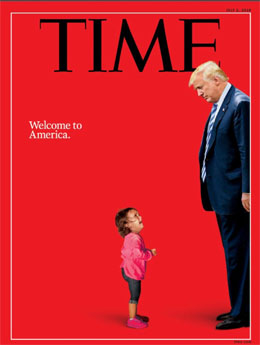 ► From HuffPost — 565 migrant children remain separated from families 3 weeks past judge's deadline — In the court filings, lawyers for the U.S. Justice Department reported that a total of 565 children, including 24 who are younger than 5, remain in government-contracted shelters, separated from their parents.
► From Vox — Judge blocks Trump from deporting reunited families — Late Thursday night, a federal judge blocked the Trump administration from deporting any of the reunited families who were separated under the administration's "zero tolerance" prosecution policy earlier this year, arguing that children reunited with their parents still need to be given the chance to seek asylum in the U.S.
---
THAT WASHINGTON
► From The Independent — 43% of Republicans say Trump should be able to shut down news outlets, new poll finds — More than 4 in 10 Republicans want to give Donald Trump the power to shut down the media according to a new poll – believing the president's statement that journalists are "enemies of the people."
EDITOR'S NOTE — If only the First Amendment meant as much to them as the Second.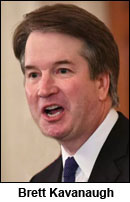 ► From SCOTUSblog — Judge Kavanaugh on work law (by Charlotte Garden of the Seattle Univ. School of Law) — Kavanaugh's opinions to date reflect a general skepticism about agencies or courts second-guessing employers' decisions, and a lack of skepticism about the employers' decisions themselves.
ALSO at The Stand — Urge U.S. senators to reject Kavanaugh nomination
► From The Hill — GOP leader criticizes Republican senators for not showing up to work — Senate Majority Leader Mitch McConnell (R-Ky.) scolded Senate Republican colleagues on Thursday for skipping a Wednesday night vote, warning them that attendance needs to improve if anything is to get done in August.
COMING SOON at The Stand — Urge U.S. senators to show up to work
► In today's Washington Post — Trump gears up to strip more clearances from officials tied to Russia investigation — The president has fired or threatened nearly a dozen current and former officials connected to the investigation he labels a "rigged witch hunt."
► In today's NY Times — The payback president (editorial) — What fun is it being president if you can't use the tools of government to punish your critics? There's a word for an approach to leadership that features treating the tax code, postal rates, antitrust laws and the First Amendment as weapons to settle one's personal grudges. And that word is not "democratic."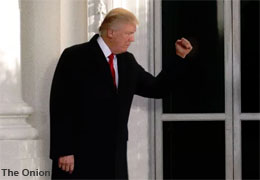 ► From The Onion — Trump locked out of White House after accidentally revoking own security clearance
---
NATIONAL
► From Forbes — Delta flight attendants, fleet workers could vote soon on union, Machinists say — A resolute union is continuing to try to organize flight attendants and fleet service workers at seemingly impregnable Delta. On Wednesday, the IAM scheduled an all-day demonstration at Delta's employee parking lot at the Atlanta airport that included marches, speeches and handbill distribution.
► From Daily Kos — CEO pay shot up in 2017, and no, they're not worth the $18.9 million — CEO pay spiked to $18.9 million in 2017 if you include realized stock options, according to a new Economic Policy Institute report looking at average CEO pay for the 350 largest firms. That's a 17.6 percent increase over 2016, and a 1,070 percent increase since 1978—a time period during which average worker pay rose just 11.2 percent.
► In today's NY Times — Elon Musk, amid Tesla furor, tells of 'most difficult' year — After setting off a furor that unsettled the markets and his own board, the Tesla chief talks about the pressure he is under and his struggle to cope. In an hourlong interview, he choked up multiple times.
EDITOR'S NOTE — Maybe our little snowflake should spend less time tweeting falsehoods about unions, stop threatening workers who want to join together, and start working collaboratively with his employees and respecting their freedom to choose for themselves whether they want a union. Just an idea.
---
T.G.I.F.
► Much has been written/said about the passing of one of America's all-time greatest vocalists, Aretha Franklin. The Queen of Soul could take others' songs and make them all her own, and many have noted that this was the case with her first No. 1 hit and probably the best cover of all time, "Respect." She took Otis Redding's song about a man demanding respect from his woman for being the breadwinner and turned it into an anthem for women's rights and feminism. But as further evidence, The Entire Staff of The Stand presents her stripped-down but soaring cover of another anthem of the Civil Rights Movement: Sam Cooke's "A Change Is Gonna Come." We couldn't find a clip of her performing it live, but that's OK. Click, close your eyes, and feel some true inspiration. R.I.P., Aretha.
---
The Stand posts links to Washington state and national news of interest every weekday morning by 10 a.m.
Short URL: https://www.thestand.org/?p=69046
Posted by
David Groves
on Aug 17 2018. Filed under
DAILY LINKS
. You can follow any responses to this entry through the
RSS 2.0
. Both comments and pings are currently closed.