Rally in Tacoma today ● Swedish job cuts ● Labor and climate change
Thursday, September 13, 2018
---
PAY OUR TEACHERS!
RALLY TODAY IN TACOMA — At 3:30 p.m. today (Thursday, Sept. 13) join the striking #UnionStrong teachers of the Tacoma Education Association for a solidarity rally at Peoples Park, 900 MLK Jr. Way in Tacoma. RSVP here. Wear your union colors!
► From the WEA — Tumwater, Battle Ground and Tacoma teachers remain on strike — Tumwater Education Association teachers overwhelmingly voted Wednesday to continue their strike, just hours after a court ruling ordered them to go back to school. BGEA is considering a lawsuit against the district, which effectively closed down a public school board meeting by moving to a new location in the building and prohibiting the public from attending. Further, the school board voted to illegally withhold pay from teachers by not following the law, in a closed public meeting setting.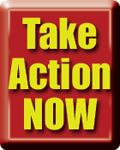 TAKE ACTION — Send a message to the Battle Ground school board to get back to the bargaining table. Every other district in Clark County has solved this issue. Why can't Battle Ground can provide professional pay for its teachers too?
► In today's Columbian — Battle Ground to file injunction against teachers — Battle Ground Public Schools intends to file an injunction in Clark County Superior Court against its teachers union in an effort to stop the ongoing strike, which enters its 11th day Thursday. Teachers and community members crowded the board room, but remained nearly silent during the short meeting. Many carried signs urging Superintendent Mark Ross to "negotiate the competitive, professional pay necessary to continue attracting and keeping the qualified, caring, committed educators Battle Ground students deserve."
► In today's News Tribune — No school Wednesday in Tacoma — strike continues, state lawmakers weigh in — The first day of school in Tacoma was postponed again Tuesday, as a continuing teachers' strike headed for its fifth day.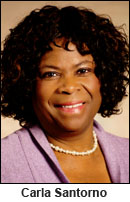 ► In today's News Tribune — As Tacoma teacher strike roils, former accountant says school leaders' bad budgeting deepened fiscal pit — "They're broke. But it was a hole they kind of put themselves into," said Marianne Bigelow, the school district's former chief accountant, who retired in April of this year. Bigelow retired after 13 years of service, earlier than she intended, frustrated by short-sighted fiscal decision-making that drained the district's budget reserves. Tacoma leads the state's 10 largest districts in administrative costs and public records show that salaries for nine senior administrators increased by 26.3 percent over the last four years. Superintendent Carla Santorno sits at the top of the scale. Her annual compensation rose from $291,495 in 2015-16 to $343,094 in the 2018-19 cycle.
► In today's News Tribune — Attention Tacoma Public Schools: When teacher Anne Hawkins quits, you're doing something wrong (by Matt Driscoll) — Anne Hawkins stood in front of a reporter with a camera and announced her resignation from Jason Lee Middle School on Monday. For a flailing district, it felt — very acutely — like a soundbite that won't soon be forgotten in Tacoma.
► In today's Olympian — Tumwater district says school will start Friday, after teachers vote to keep striking — Hours after a Thurston County Superior Court Judge told striking Tumwater teachers to go back to work, the teachers voted to stay on the picket line. "While there is nothing we'd like more than to end this strike and be back where we are most comfortable, after a lot of individual reflection and group discussion, we're not giving up on our students, our community and ourselves," Tumwater Education Association President Tim Voie said in a news release Wednesday afternoon.
► In today's Yakima H-R — Financial solutions for Yakima Valley school districts far from settled — At least five of the Yakima Valley's 15 school districts are still negotiating salary increases for teachers and other certified staff, as school districts that have reached settlements consider how to pay for raises in the long run.
---
BOEING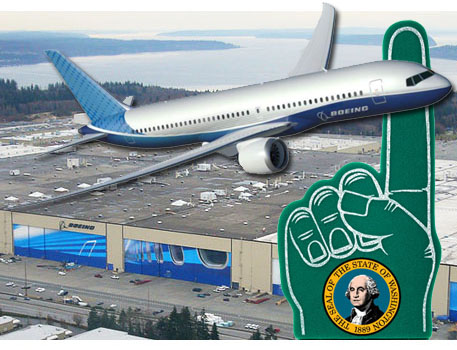 ► In today's (Everett) Herald — Another study says we're best state for aerospace commerce — An independent study released this week says Washington is the best place to design and build commercial aircraft in the United States. It's the second major study this year to give the state's aerospace sector a thumbs-up as the Boeing Co. nears a decision on launching a new airplane program — and where to locate final assembly.
ALSO TODAY at The Stand — Washington ranked #1 for aerospace (again)
---
LOCAL
► In today's Seattle Times — Swedish cuts 550 jobs as part of ongoing reorganization — Swedish declined to say which jobs would be cut or which programs would be affected, saying it first wanted to inform employees by the end of the week. The health services nonprofit still has about 600 positions open, including for certified nursing assistants, registered nurses and medical assistants. The layoffs represent about 4 percent of Swedish's 13,500-person staff, which is spread throughout the Seattle area at five hospitals and more than 180 clinics.
► In today's Seattle Times — State's health-care exchange premiums could increase nearly 14% — The increase for the 207,000 customers in the Washington Health Benefit Exchange is about 10 percent less than what the exchange approved for 2018.
► In today's Seattle Times — A tech glitch and a bus driver shortage had Seattle parents wondering where their children were — Bus driver shortages at First Student, the company to which the district pays $27 million annually for school bus services, have caused the delays of up to two hours during both mornings and afternoons, according to Seattle Public Schools.
► In today's Wenatchee World — Eastmont mechanics, custodians get pay raise — The Eastmont School Board has approved a 3.1 percent pay raise for some classified staff members (PSE).
---
AMERICA'S SHAME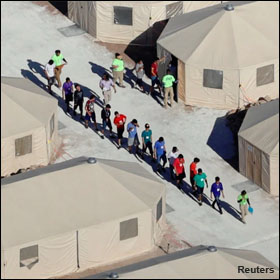 ► In today's NY Times — Detention of migrant children has skyrocketed to highest levels ever — Even though hundreds of children separated from their families after crossing the border have been released under court order, the overall number of detained migrant children has exploded to the highest ever recorded — a significant counternarrative to the Trump administration's efforts to reduce the number of undocumented families coming to the United States. Population levels at federally contracted shelters for migrant children have quietly shot up more than fivefold since last summer, according to data obtained by The New York Times, reaching a total of 12,800 this month. There were 2,400 such children in custody in May 2017.
---
THAT WASHINGTON
► Today from the Washington Post — Senate committee delays vote on Kavanaugh nomination until next week — The Senate Judiciary Committee delayed its vote on Supreme Court nominee Brett M. Kavanaugh until next week, as the deeply bitter fight over his confirmation intensified and a handful of moderate senators continued to deliberate privately over whether to support him.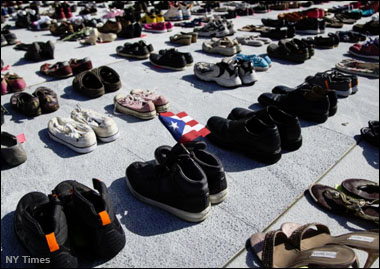 ► From The Hill — Trump says Puerto Rico death toll inflated by Democrats: '3000 people did not die' — President Trump on Thursday accused Democrats, without evidence, of inflating the 3,000-person death count from last year's hurricanes in Puerto Rico in order "to make me look bad."
► In today's Washington Post — Why Trump's grotesque tweets about Puerto Rico are obviously untrue — Trump is clearly wildly understating the death toll for political reasons.
► From Vox — DOL investigating the visa program Mar-a-Lago uses to hire foreign workers — The Trump administration says it will ramp up investigations of hotels trying to hire foreign workers for seasonal jobs. But the department gave few details about why they were targeting the hotel industry, and whether or not they would include Trump properties in their review.
---
NATIONAL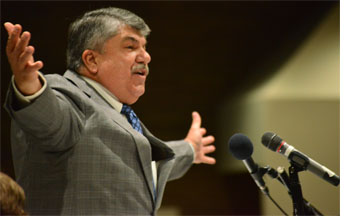 ► From Politico — Trumka: Labor 'will not bear the cost of climate policy alone' — Organized labor stands ready to help combat climate change — but not if it means sacrificing well-paying jobs, AFL-CIO head Richard Trumka told an international audience of union officials. "We're willing to sacrifice, but we will not bear the cost of climate policy alone," he said. "This can't be an afterthought," he added, "or a nice thing we think about only after we deprive whole communities of their economic lives."
► From Bloomberg — Trumka says climate change battle must include workers — The labor movement must be included in initiatives to fight climate change, AFL-CIO President Richard Trumka said at the University of California at Berkeley Labor Center. "The most equitable way to address climate change is for labor to be at the center of the solution."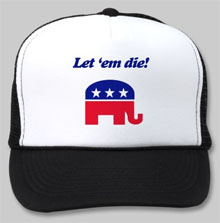 ► From the AP — 4,300 lose Medicaid coverage in Arkansas over new work requirement — More than 4,300 people who were on Arkansas' expanded Medicaid rolls have lost coverage because they didn't comply with a new work requirement, making them the first to get kicked off the program under the rule. The state says another 5,000 people on the program will lose coverage if they don't meet the work requirement by the end of this month.
► From the AP — Some McDonald's workers vote to strike over sex harassment — Emboldened by the #MeToo movement, McDonald's workers have voted to stage a one-day strike next week at restaurants in 10 cities in hopes of pressuring management to take stronger steps against on-the-job sexual harassment.
---
The Stand posts links to Washington state and national news of interest every weekday morning by 10 a.m.
Short URL: https://www.thestand.org/?p=69902
Posted by
David Groves
on Sep 13 2018. Filed under
DAILY LINKS
. You can follow any responses to this entry through the
RSS 2.0
. Both comments and pings are currently closed.