Cops' contract ● So close ● Union-bashing backlash
Wednesday, November 14, 2018
---
LOCAL
► In today's Seattle Times — Seattle City Council approves police-union contract; deal faces scrutiny by federal judge overseeing reforms — The council, after long debate before a packed hearing, voted 8-1 to ratify the contract negotiated by Mayor Jenny Durkan's administration with the rank-and-file police guild. The vote came after weeks of intense lobbying by Durkan, who touted the deal as an opportunity to financially reward officers who have gone nearly four years without raises while securing vital reforms such as body-worn cameras and a civilian inspector general with broad oversight powers.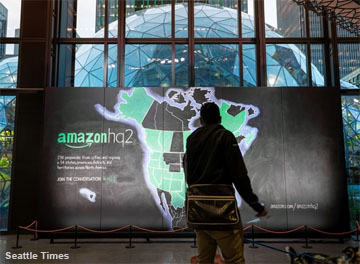 ► MUST-READ in today's Seattle Times — We freaked out over Amazon's HQ2 search. But it turned out to be for all the wrong reasons (by Danny Westneat) — For starters: It's a complete myth that Seattle is hostile to business, especially the big ones. Just look out the window — it's a crane-filled cornucopia of business explosion, and not just from Amazon. That the company picked two states that have both personal and corporate income taxes and capital-gains tax puts the lie to this tired talking point. Amazon was after one main thing: Talent. That's the game in high-tech. The company was willing to absorb higher costs (even with the subsidies) i orderto tap into the educated workforces it needs.
► In the (Longview) Daily News — Study: Kalama methanol project would help fight climate change — The draft supplemental environmental impact statement for the proposed $2 billion methanol refinery draws a surprising conclusion: From a global climate change perspective, it's better to build the plant than not to build it.
► In today's Tri-City Herald — 2,000 people agree: DOE plan for Hanford tank waste is not good — More than 2,000 people submitted comments or signed petitions critical of a proposal for closing Hanford's underground radioactive waste storage tanks, according to a coalition of environmental and Hanford watchdog groups.
► In today's Seattle Times — Starbucks laying off 350 people, mostly at Seattle HQ
► In the (Aberdeen) Daily World — IWW members gather to honor victim of Centralia Massacre — On the 99th anniversary of his death at the hands of a mob, a crew of 15 people — many of them members of the Industrial Workers of the World (IWW) — gathered at the tombstone of Wesley Everest, whose name is etched in local history as one of those killed during the Armistice Day Massacre, or Centralia Massacre.
---
BOEING
► In today's (Everett) Herald — Boeing considers moving 1,400 jobs to Kent — "We're in discussions on relocating some current Puget Sound-based positions to Kent which could have the capacity for as many as 1,400 employees," said a Boeing spokesman. "Planning is still underway and we don't have any further information to share at this time."
► In the Columbia Basin Herald — Is Boeing up to something in Grant County? — Jeffrey Bishop, executive director of the Port of Moses Lake, said that recently, several senior Boeing officials, including a long-term planner, visited the hangar Boeing owns at the Port of Moses Lake and where, up until recently, the company has stored parts and machine tools. He said that the company has cleared out its Moses Lake hangar and is "looking at what to do with the facility."
---
ELECTIONS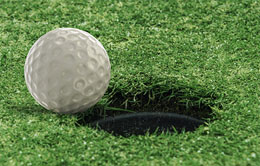 ► In today's Kitsap Sun — Recount appears possible in state Senate race for 26th LD — The latest results in the race between Republican Marty McClendon and Democrat Emily Randall has narrowed to 74 votes in McClendon's favor or 50.05% to 49.95%.
EDITOR'S NOTE — Meanwhile in the 42nd LD, Senate challenger Pinky Vargas (D) is just 72 votes behind Sen. Doug Ericksen (R) and House challenger Justin Boneau (D) is 131 votes behind Rep. Luanne Van Werven (R). See all of the latest legislative election results.
► In today's Skagit Valley Herald — Paul's lead for state House seat shrinks — In the 10th LD, Dave Paul (D) is ahead of Rep. Dave Hayes (R) by 341 votes in the latest count.
► In the (Aberdeen) Daily World — Walsh still leads Frasier in 19th LD state rep race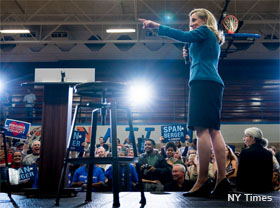 ► In today's NY Times — A week after the election, Democratic gains grow stronger — The 2018 midterm election looked last Tuesday like a serious but not crippling setback for Republicans, yet the picture has grown grimmer for the party since then as a more complete tally of votes has come in across the country. What looked at first like a modest Democratic majority in the House has grown into a stronger one: The party has gained 33 seats so far and appears on track to gain between 35 and 40 once all the counting is complete. And Democratic losses in the Senate look less serious than they did a week ago, after Kyrsten Sinema was declared the winner in Arizona on Monday. It now looks like Democrats are likely to lose a net of one or two seats, rather than three or four as they feared last Tuesday.
► In today's NY Times — The real Florida recount fraud (editorial) — For all the fact-free doomsaying about rigged elections, democracy did remarkably well last week. For that we do have evidence: National turnout was the highest ever for midterm contests in the modern era, states made the franchise more accessible for millions and gerrymandering took a hit at the ballot box. May those important victories, and not baseless claims that undermine the legitimacy of American democracy, be the guiding lights of a recount process that's as lawful as it is critical to free and fair elections.
► From Politico — GOP congressman sues to stop vote tabulation in undecided Maine race — GOP Rep. Bruce Poliquin has sued Maine's secretary of state over ranked-choice voting, calling the system unconstitutional as the state elections authority tabulates ballots in Poliquin's too-close-to-call race with Democrat Jared Golden.
---
THIS WASHINGTON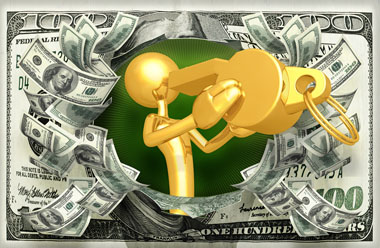 ► In the American Prospect — How states can enforce workers' rights when Trump and his Supremes don't want to — Government has two ways of making sure its laws are enforced: through investigations and enforcement actions brought by government agencies or through private lawsuits brought by the people harmed. Because states and cities don't have nearly as many enforcement resources as they ought to in order to monitor compliance with wage-and-hour and discrimination laws, they've relied heavily on private lawsuits to give worker protection laws meaning in real people's lives. The Supreme Court's Epic Systems decision has taken that away. Progressive states (and cities) need to start thinking creatively about enforcement… One effective approach now being considered involves drawing upon the model of a centuries-old law allowing people to bring special whistleblower lawsuits on the government's behalf. Laws like the False Claims Act represent elegant and effective ways to expand the government's resources and serve important public goals, creating create additional resources for enforcement at minimal cost to taxpayers.
---
THAT WASHINGTON
► From Yahoo Finance — AFL-CIO chief 'applauds' Trump on trade, but gives his record a thumbs down — AFL-CIO President Richard Trumka appreciates Trump's stance on trade, but says, as it stands now, the president does not have a record that helps workers. "I applaud him for his willingness to take on trade and having a different paradigm on trade," Trumka said. "What we tried to do since day one is call balls and strikes. When he does stuff good for workers, we say it."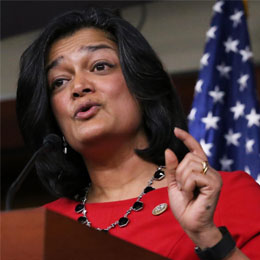 ► From The Hill — Progressive House Dem pushes for vote on 'Medicare for all' bill — Rep. Pramila Jayapal (D-Wash.), a top progressive Democrat in the House, on Tuesday called for hearings and a vote on "Medicare for all" legislation now that her party has taken back the House. "We are going to be pushing for it to get a hearing….to have this debate on the floor," Jayapal said on an organizing call with the National Nurses United union on Tuesday night.
EDITOR'S NOTE — The Washington State Labor Council, AFL-CIO approved a 2017 resolution in support of Medicare for All legislation: "The only commonsense alternative to effectively reform the U.S. healthcare system is to provide universal access to affordable, comprehensive health care regardless of a person's health status or income, and to provide benefits that include physician and hospital care, outpatient care, dental, vision, and hearing services, rehabilitation, long-term care, mental health care, and prescription drugs to all individuals residing in the United States."
► From Reuters — House Democrat to probe census citizenship question — Rep. Elijah Cummings (D-Md.), the lawmaker expected to head the powerful House Oversight Committee in the new U.S. Congress, says one of his first priorities will be investigating why Trump's administration decided to ask about citizenship on the 2020 census questionnaire.
---
NATIONAL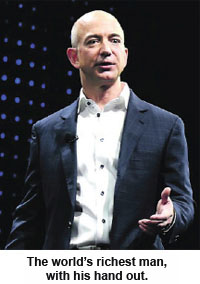 ► In today's NY Times — A $2 billion question: Did New York and Virginia overpay for Amazon? — New York and Virginia collectively offered more than $2 billion in tax credits, rebates and other incentives to attract the company. That figure doesn't include what could amount to hundreds of millions of dollars in infrastructure spending, worker training and other government assistance.

► From The Denver Channel — Denver considering possible $15 per hour minimum wage for city workers — Mayor Michael Hancock is considering raising the minimum wage for Denver city employees and people who work at businesses operating inside city facilities to $15 an hour.
---
TODAY'S MUST-READ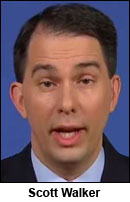 ► In the New Republic — The backlash to the GOP's union-bashing has begun in earnest — Has the Republican Party's grand experiment in union-busting finally come to an end? Wisconsin Gov. Scott Walker, the face of an anti-union movement championed by Republicans and backed by libertarian financiers like the Koch brothers, lost his re-election bid. And he was not the only anti-union gubernatorial candidate to go down this election season. So did Bill Schuette in Michigan, Bruce Rauner in Illinois, and Kris Kobach in Kansas. In Missouri's August referendum on the state's right-to-work laws, a full 65 percent of voters opted to overturn them. In fact, national support for unions is at 62 percent, a 15-year high, with particular muscle in the Midwest, and among women and millennials. "There's a sense in which Scott Walker and his ilk have overplayed their hand," said Lane Windham, the associate director of the labor center at Georgetown University. "People understand that unions counterbalance corporate power, and corporations are too powerful."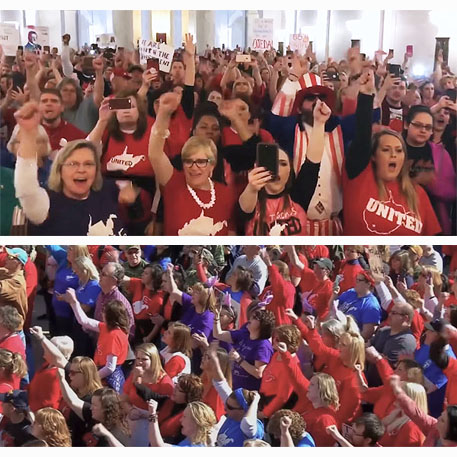 But there is also a strong feeling that the Democratic Party has lost touch with its union roots, allowing a supposed populist like Trump to make inroads with working voters. That is starting to change, thanks in no small part to the wake-up call delivered by the 2016 election, which made it clear that Democrats cannot take those voters for granted. But there are other reasons some Democrats are re-embracing union politics, including a wave of teacher strikes in West Virginia, Oklahoma, Arizona, Kentucky, and Colorado that galvanized voters this year, as well as a growing realization that the face of union membership has changed, from the white industrial worker of the past century to a diverse coalition of women, immigrants, and minorities working in industries like hospitality, telecommunications, nursing, and media.
---
The Stand posts links to Washington state and national news of interest every weekday morning by 10 a.m.
WASHINGTON IS A UNION STATE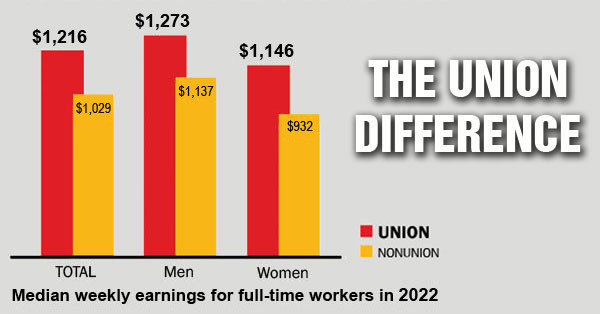 CHECK OUT THE UNION DIFFERENCE in Washington state: higher wages, affordable health and dental care, job and retirement security.
FIND OUT HOW TO JOIN TOGETHER with your co-workers to negotiate for better working conditions and respect on the job. Or go ahead and contact a union organizer today!