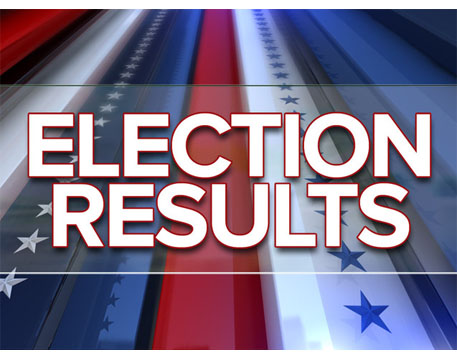 (Nov. 6, 2018—10 p.m.) — As of late Tuesday night, one labor-endorsed Democratic candidate for Congress is leading with Kim Schrier over Dino Rossi in the 8th CD, and another is within striking distance as Carolyn Long narrowly trails Jaime Herrera Beutler. If either (or both) wins and flips these Republican-held seats, Washington will officially join the national "blue wave" that has swept Democrats into control of the U.S. House of Representatives.
In races for Washington State Legislature, many are still too close to call. But if all of the candidates who are leading their races as of tonight were to maintain their leads and win, Democrats would gain seven seats in the State House and two seats in the State Senate. Those outcomes would significantly increase their majorities to 57-41 in the House and 27-21-1 in the Senate. That said, final results are likely to change in the coming days as more ballots are counted.
Following are selected 2018 election results from Washington state as of 10 p.m. on Election Night. The next major update will be after 4 p.m. on Wednesday. Check Vote.WA.gov for the latest results. Candidates endorsed by the Washington State Labor Council, AFL-CIO are listed in bold. (* denotes incumbents)
---
U.S. HOUSE — CD 3
Jaime Herrera Beutler (R)* 52.25% — Carolyn Long (D) 47.75%
U.S. HOUSE — CD 5
Cathy McMorris Rodgers (R)* 55.95% — Lisa Brown (D) 44.05%
U.S. HOUSE — CD 8
Kim Schrier (D) 52.94% — Dino Rossi (R) 47.06%
See the latest federal election results.
---
INITIATIVE 940 (De-Escalate Washington)
YES 59.2% — NO 40.8%
See all of the latest ballot measure results.
---
SUPREME COURT, POS. 8
Steven Gonzalez 67.57% — Nathan Choi 32.43%
See all of the latest Supreme Court and judicial results here.
---
STATE LEGISLATURE
5TH LD
HOUSE #1 — Bill Ramos (D) 52.48% — Chad Magendanz (R)* 47.52%
HOUSE #2 — Lisa Callan (D) 53.12% — Paul Graves (R)* 46.88%
6TH LD
SENATE — Jeff Holy (R) 54.74% — Jessa Lewis (D) 45.26%
HOUSE #1 — Mike Volz (R)* 53.25% — Kay Murano (D) 46.75%
HOUSE #2 — Jenny Graham (R) 50.32% — Dave Wilson (D) 49.68%
(Senate and House #2 are open seats formerly held by Republicans.)
10TH LD
HOUSE #1 — Norma Smith (R)* 52.62% — Scott McMullen (D) 47.38%
HOUSE #2 — Dave Paul (D) 50.28% — Dave Hayes (R)* 49.72%
17TH LD
HOUSE #1 — Vicki Kraft (R)* 50.65% — Tanisha Harris (D) 49.35%
HOUSE #2 — Paul Harris (R)* 57.61% — Damian E. Jiles (D) 42.39%
18TH LD
HOUSE #1 — Brandon Vick (R)* 54.92% — Chris Thobaben (D) 45.08%
HOUSE #2 — Larry Hoff (R)* 51.85% — Kathy Gillespie (D) 48.15%
19TH LD
HOUSE #1 — Jim Walsh (R)* 50.70% — Erin Frasier (D) 49.30%
HOUSE #2 — Brian Blake (D)* 54.06% — Joel McEntire (R) 45.94%
25TH LD
HOUSE #1 — Kelly Chambers (R) 52.41% — Jamie Smith (D) 47.59%
HOUSE #2 — Chris Gildon (R) 52.78% — Brian Duthie (D) 47.22%
(Both are open seats formerly held by Republicans.)
26TH LD
SENATE — Emily Randall (D) 50.6% — Marty McClendon (D) 49.4% (open GOP seat)
HOUSE #1 — Jesse Young (R)* 51.09% — Connie FitzPatrick (D) 48.91%
HOUSE #2 — Michelle Caldier (R)* 54.03% — Joy Stanford (D) 45.97%
28TH LD
HOUSE #1 — Mari Leavitt (D) 51.45% — Dick Muri (R)* 48.55%
HOUSE #2 — Christine Kilduff (D)* 56.35% — Maia Espinoza (R) 43.65%
30TH LD
SENATE — Claire Wilson (D) 53.13% — Mark Miloscia (R)* 46.87%
32ND LD
SENATE — Jesse Saloman (D) 68.93% — Maralyn Chase (D)* 31.07%
34TH LD
SENATE — Joe Nguyen (D) 57.39% — Shannon Braddock (D) 42.61%
35TH LD
SENATE — Tim Sheldon ("D")* 52.37% — Irene Bowling (D) 47.63%
HOUSE #2 — Drew MacEwan (R)* 51.44% — David Daggett (D) 48.56%
42ND LD
SENATE — Doug Ericksen (R)* 50.37% — Pinky Vargas (D) 49.63%
HOUSE #1 — Luanne Van Werven (R)* 50.67% — Justin Boneau (D) 49.33%
HOUSE #2 — Sharon Shewmake (D) 50.11% — Vincent Buys (R)* 49.89%
44TH LD
SENATE — Steve Hobbs (D)* 55.89% — Doug Roulstone (R) 44.11%
HOUSE #1 — John Lovick (D)* 56.86% — Jeff Sax (D) 43.14%
HOUSE #2 — Jared Mead (D) 52.12% — Mark Harmsworth (R)* 47.88%
47TH LD
SENATE — Joe Fain (R)* 50.34% — Mona Das (D) 49.66%
HOUSE #1 — Debra Entenman (D) 52.4% — Mark Hargrove (R)* 47.6%
48TH LD
SENATE — Patty Kuderer (D)* 65.54% — Rodney Tom (R) 34.46%