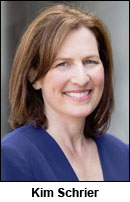 (Nov. 8, 2018) — Following Wednesday's additional ballot counting, Issaquah pediatrician Dr. Kim Schrier (D), the candidate endorsed by the Washington State Labor Council, AFL-CIO in the 8th Congressional District, has officially won election to fill the seat being vacated by Rep. Dave Reichert (R). Schrier's opponent, Republican Dino Rossi, officially conceded the race on Wednesday night.
"Congress is broken, and people in the 8th District are ready for a community pediatrician to bring a dose of common sense to DC," Schrier said in a statement released after she widened her lead in the latest ballot count. "We deserve a representative who will take on drug companies and insurers to lower healthcare costs, who will protect pre-existing conditions, who will finally give the middle class a pay raise, and who will get corporate money out of politics. That's exactly the representative I will be in Congress."
Schrier joins a national wave of more than 30 Democratic women newly elected to Congress in the 2018 election, which will flip control of the House of Representatives and provide new checks and balances on President Donald Trump on the Republican-controlled Senate.
In Washington's 3rd Congressional District, WSLC-endorsed Carolyn Long (D) conceded her race to Rep. Jaime Herrera Beutler (R) on Wednesday night. That means Washington's U.S. House delegation will consist of seven Democrats and three Republicans in the next term of Congress that begins in January 2019.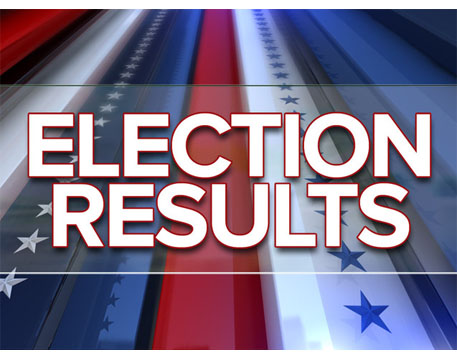 In races for the Washington State Legislature, several WSLC-endorsed Democratic challengers solidified their election night leads over Republican incumbents with the latest ballot counts. And in two closely watched Senate races, challengers Pinky Vargas (D-42nd) and Mona Das (D-47th) have significantly closed the gap on their incumbent opponents and could take leads in the coming days.
Following are selected 2018 election results as of 8 a.m. on Thursday, Nov. 8. The next major update will be after 4 p.m. on Thursday. Check Vote.WA.gov for the latest results.
WSLC-endorsed candidates are listed in bold.
* denotes incumbents — ✓ declared winners — ↑ gaining in latest count

---
CONGRESS
U.S. HOUSE — CD 3
✓ Jaime Herrera Beutler (R)* 52.59% ↑ — Carolyn Long (D) 47.41%
U.S. HOUSE — CD 5
✓ Cathy McMorris Rodgers (R)* 55.38% — Lisa Brown (D) 44.62% ↑
U.S. HOUSE — CD 8
✓ Kim Schrier (D) 52.9% ↑ — Dino Rossi (R) 47.1%
See all of the latest federal election results.
---
STATE LEGISLATURE
5TH LD
HOUSE #1 — Bill Ramos (D) 52.21% — Chad Magendanz (R)* 47.79% ↑
HOUSE #2 — ✓ Lisa Callan (D) 52.94% — Paul Graves (R)* 47.06% ↑
6TH LD
HOUSE #1 — ✓ Mike Volz (R)* 53.3% ↑ — Kay Murano (D) 46.75%
HOUSE #2 — Jenny Graham (R) 50.34% ↑ — Dave Wilson (D) 49.66%
(House #2 is an open seat formerly held by a Republican.)
10TH LD
HOUSE #1 — Norma Smith (R)* 52.53% — Scott McMullen (D) 47.47% ↑
HOUSE #2 — Dave Paul (D) 50.37% ↑ — Dave Hayes (R)* 49.63%
17TH LD
HOUSE #1 — Vicki Kraft (R)* 50.81% ↑ — Tanisha Harris (D) 49.19%
18TH LD
HOUSE #2 — Larry Hoff (R)* 52.58% ↑ — Kathy Gillespie (D) 47.42%
19TH LD
HOUSE #1 — Jim Walsh (R)* 50.32% — Erin Frasier (D) 49.68% ↑
25TH LD
HOUSE #1 — Kelly Chambers (R) 52.16% — Jamie Smith (D) 47.84% ↑
HOUSE #2 — Chris Gildon (R) 52.71% — Brian Duthie (D) 47.29% ↑
(Both are open seats formerly held by Republicans.)
26TH LD
SENATE — Emily Randall (D) 50.48% — Marty McClendon (D) 49.52% ↑
HOUSE #1 — Jesse Young (R)* 51.3% ↑ — Connie FitzPatrick (D) 48.7%
(Senate is an open seat formerly held by a Republican.)
28TH LD
HOUSE #1 — Mari Leavitt (D) 51.22% — Dick Muri (R)* 48.78% ↑
30TH LD
SENATE — ✓ Claire Wilson (D) 53.18% ↑ — Mark Miloscia (R)* 46.82%
35TH LD
SENATE — Tim Sheldon ("D")* 52.28% — Irene Bowling (D) 47.72% ↑
HOUSE #2 — Drew MacEwan (R)* 51.38% — David Daggett (D) 48.62% ↑
42ND LD
SENATE — Doug Ericksen (R)* 50.09% — Pinky Vargas (D) 49.91% ↑
HOUSE #1 — Luanne Van Werven (R)* 50.19% — Justin Boneau (D) 49.81% ↑
HOUSE #2 — Sharon Shewmake (D) 50.59% ↑ — Vincent Buys (R)* 49.41%
44TH LD
HOUSE #2 — Jared Mead (D) 52.28% ↑ — Mark Harmsworth (R)* 47.38%
47TH LD
SENATE — Joe Fain (R)* 50.1% — Mona Das (D) 49.9% ↑
HOUSE #1 — ✓ Debra Entenman (D) 52.62% ↑ — Mark Hargrove (R)* 47.6%