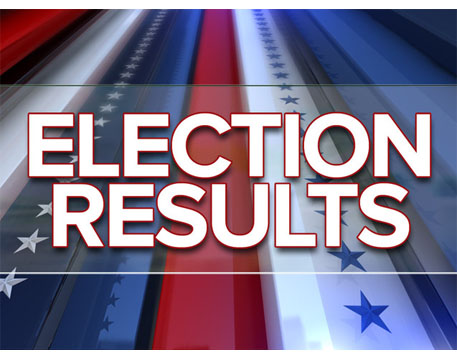 (Nov. 9, 2018) — Senate challenger Mona Das (D), the Washington State Labor Council, AFL-CIO's endorsed Senate candidate in the 47th Legislative District, has surged into the lead over incumbent Sen. Joe Fain (R) after Thursday's ballot counting. If the current leads hold in all races, Democrats will pad their majorities in the Senate by three seats to 28-20-1 and by seven seats in the House to 57-41.
Meanwhile in the 42nd LD. WSLC-endorsed Senate candidate Pinky Vargas (D) is just 208 votes behind Sen. Doug Erickson (R) out of nearly 71,500 votes cast in a race likely headed for a recount.
Following are 2018 election results, as of 7 a.m. on Friday, Nov. 9, in selected state legislative races. The next major update will be late Friday afternoon. Check Vote.WA.gov for the latest results.
WSLC-endorsed candidates are listed in bold.
* denotes incumbents — ↑ gaining in latest count
✓ declared winners by The Entire Staff of The Stand

---
5TH LD
HOUSE #1 — ✓  Bill Ramos (D) 51.87% — Chad Magendanz (R)* 48.13% ↑
HOUSE #2 — ✓  Lisa Callan (D) 52.62% — Paul Graves (R)* 47.38% ↑
6TH LD
HOUSE #2 — Jenny Graham (R) 50.4% ↑ — Dave Wilson (D) 49.6%
(This is an open seat formerly held by a Republican.)
10TH LD
HOUSE #1 — ✓  Norma Smith (R)* 52.51% — Scott McMullen (D) 47.49% ↑
HOUSE #2 — Dave Paul (D) 50.49% ↑ — Dave Hayes (R)* 49.51%
17TH LD
HOUSE #1 — ✓  Vicki Kraft (R)* 50.92% ↑ — Tanisha Harris (D) 49.08%
18TH LD
HOUSE #2 — ✓  Larry Hoff (R)* 52.84% ↑ — Kathy Gillespie (D) 47.16%
19TH LD
HOUSE #1 — Jim Walsh (R)* 50.66% ↑ — Erin Frasier (D) 49.34%
25TH LD
HOUSE #1 — ✓  Kelly Chambers (R) 51.67% — Jamie Smith (D) 48.33% ↑
HOUSE #2 — ✓  Chris Gildon (R) 52.3% — Brian Duthie (D) 47.7% ↑
(Both are open seats formerly held by Republicans.)
26TH LD
SENATE — Emily Randall (D) 50.45% — Marty McClendon (D) 49.55% ↑
HOUSE #1 — ✓  Jesse Young (R)* 51.45% ↑ — Connie FitzPatrick (D) 48.55%
(Senate is an open seat formerly held by a Republican.)
28TH LD
HOUSE #1 — ✓  Mari Leavitt (D) 51.64% ↑ — Dick Muri (R)* 48.78%
30TH LD
SENATE — ✓  Claire Wilson (D) 53.84% ↑ — Mark Miloscia (R)* 46.16%
42ND LD
SENATE — Doug Ericksen (R)* 50.15% ↑ — Pinky Vargas (D) 49.85% ↑
HOUSE #1 — Luanne Van Werven (R)* 50.21% ↑ — Justin Boneau (D) 49.79%
HOUSE #2 — Sharon Shewmake (D) 50.53% — Vincent Buys (R)* 49.47% ↑
44TH LD
HOUSE #2 — ✓  Jared Mead (D) 52.22% — Mark Harmsworth (R)* 47.78% ↑
47TH LD
SENATE — Mona Das (D) 50.21% ↑ — Joe Fain (R)* 49.79%
HOUSE #1 — ✓  Debra Entenman (D) 52.84% ↑ — Mark Hargrove (R)* 47.16%