Enlisting racists ● 'Hunter killer assassins' ● GM-UAW deal near?
Wednesday, October 16, 2019
---
ELECTION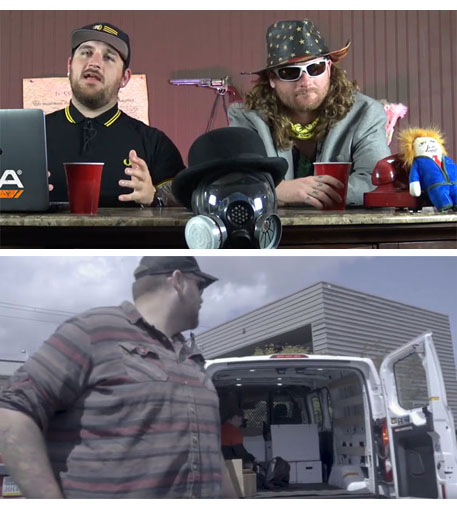 ► From The Stranger — Washington affirmative action opponents enlisted the Proud Boys for security — Affirmative action opponents are facing criticism this week after a YouTube video surfaced showing a local Proud Boy apparently providing security for the "No on Referendum 88" campaign. The campaign's willingness to get help from the Proud Boys, a far-right fringe group known for proudly spewing racist taunts online and in street brawls across the country, earned a quick rebuke from Washington Fairness, the campaign to approve I-1000/R88.
ALSO at The Stand — I-1000 opponents linked to racist hate group
► From Crosscut — Counting all the ways we still need affirmative action (by Lola E. Peters) — Affirmative action is acknowledgement that our society cannot meet its aspiration of being an equitable nation until it makes right the inequities of the past… To stand against affirmative action is to either declare that equal opportunity has always existed, an obvious lie, or to proclaim that inequity should replace the aspiration of the founding document of the U.S. What we decide will reveal our cowardice or courage to coming generations. It is they who will pay the price, just as current generations must pay the price for their forbearers' inaction.
► From NW Progressive — Keep Washington Rolling goes up in Spokane; Washington Fairness Coalition unveils first ad — Keep Washington Rolling, which is working to secure the defeat of Tim Eyman's incredibly destructive Initiative 976, went up on the air in Spokane with an ad that concisely summarizes what the Inland Northwest stands to lose if the measure is implemented. Meanwhile, the Washington Fairness Coalition, which is working to defend I-1000, launched its first television ad, starring Rick Hegdahl, a veteran of the conflict in Iraq.
CHECK OUT the NO on I-976 video and the APPROVE I-1000/R88 video.
---
LOCAL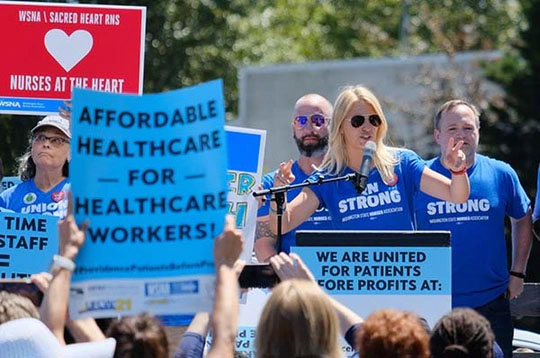 ► In today's Spokesman-Review — Unions for Sacred Heart nurses and hospital workers schedule strike votes –After months of negotiations, union nurses and other hospital workers at Providence Sacred Heart Medical Center will vote late next week on whether to authorize a strike. Contract negotiations have gone on for months and the unions are unhappy with Providence's proposed changes to benefits and leave time. A federal mediator was brought in this fall for negotiations. Nurses at Sacred Heart are represented by the Washington State Nursing Association, and hospital service and maintenance workers are represented by UFCW 21. Both unions announced the strike authorization votes, set for Oct. 24 and 25.
ALSO at The Stand — WSNA, UFCW 21 strike votes set at Providence Sacred Heart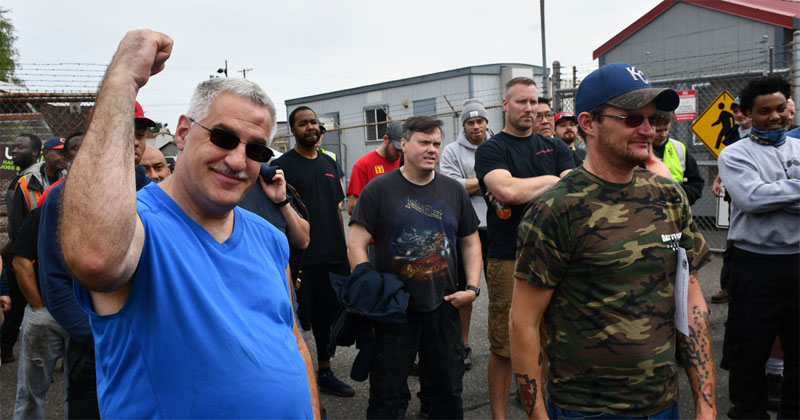 ► In the Centralia Chronicle — Union workers worry over UNFI appeal — A sense of gratification and relief on the part of 300 Teamsters following an arbitration ruling in their favor last Monday proved to be short lived. Employees from United Natural Foods Inc. (UNFI) in Tacoma were soon informed that the nationwide food distributor is appealing a directive for the corporation to transfer the terms and conditions of Local 117's current contract once the workforce is transferred to a new distribution center in Centralia.  "It's really unfortunate that they're going against their word," said longtime forklift operator, Greg Wiest, who told The Chronicle how UNFI twice reneged on its promise to continue providing Tacoma warehouse staffers the same compensation, rates and benefits they were receiving under previous ownership, Supervalu, prior to its acquisition by UNFI in Oct. 2018 for $2.9 billion.
ALSO at The Stand — Teamsters win big ruling in UNFI relocation to Centralia (Oct. 9)
► In today's Tri-City Herald — Energy secretary announces Hanford leadership change after 20 years — Energy Secretary Rick Perry has notified Congress that there will be just one manager responsible for both DOE Hanford offices. Brian Vance will continue to lead the Richland Operations Office and the Office of River Protection. He has been serving as acting leader of both offices during an eight-month trial run.
---
BOEING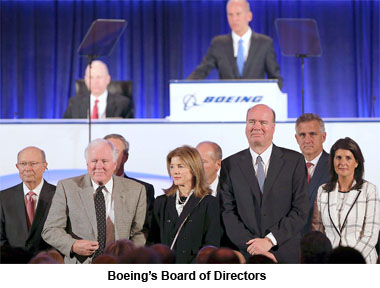 ► A MUST-READ in today's Seattle Times — 'Hunter killer assassins': Why the Boeing saga is the story of our times (by Danny Westneat) — The most revealing suggestion of how Boeing went astray came from a local aerospace engineer, Cynthia Cole, who led SPEEA until 2010: "It was two camps of managers, the Boeing Boy Scouts and the 'hunter killer assassins.' How do you merge those two management philosophies? The hunter killer assassins will destroy the Boy Scouts. That's what happens." … all this talk of corner-cutting to boost the short-term bottom line reminds me of a zone I do know something about: Our political system, and specifically Boeing's outsized role in going all hunter killer assassin on it.
As former Boeing engineer Stan Sorscher put it: "The point of this business model is that the super-stakeholder (Boeing) extracts gains from the subordinate stakeholders (workers, state and national politicians) for the short-term benefit of investors … (This) is the opposite of a culture built on productivity, innovation, safety, or quality."
---
THIS WASHINGTON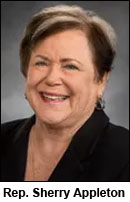 ► In today's Kitsap Sun — Rep. Sherry Appleton, longtime member of Kitsap legislative delegation, to retire –Longtime 23rd District lawmaker state Rep. Sherry Appleton has announced plans to retire from her work in the Legislature at the end of her current term. Appleton, a member of Kitsap's legislative delegation since 2005, was a two-term Poulsbo City Council member before winning her seat in Olympia.
► In today's Olympian — State gas tax could be phased out by pay-per-mile tax in 10 years — The state would continue to collect a gas tax for at least 10 years if the Legislature decides to phase in a pay-per-mile tax, according to a presentation made Tuesday to the state's transportation commission.
---
THAT WASHINGTON
► From HuffPost — Trump vetoes latest effort to overturn national emergency to fund border wall — Trump on Tuesday vetoed Congress' latest effort to end the national emergency he declared along the southern border with Mexico in order to fund his border wall. A bipartisan vote group of lawmakers say he bypassed Congress in order to get funding for it. The Republican-controlled Senate voted 54-41 to cancel the declaration, but it's unlikely the chamber has enough votes to overturn the veto.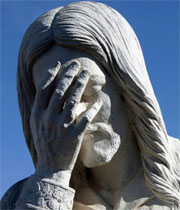 ► From The Hill — Federal judge overturns ObamaCare transgender protections — Judge Reed O'Connor in the Northern District of Texas vacated an Obama-era regulation that prohibited insurers and providers who receive federal money from denying treatment or coverage to anyone based on sex, gender identity or termination of pregnancy. He ruled that the 2016 policy violates the religious freedom of Christian providers.
► In the LA Times — Medicaid work requirements cost millions, achieve nothing — and may be illegal (by Michael Hiltzik) — The only suitable conclusion for why the Trump administration and the red states indulged in this experiment in the first place: for ideological, not health-related or economic reasons.
---
IMPEACHMENT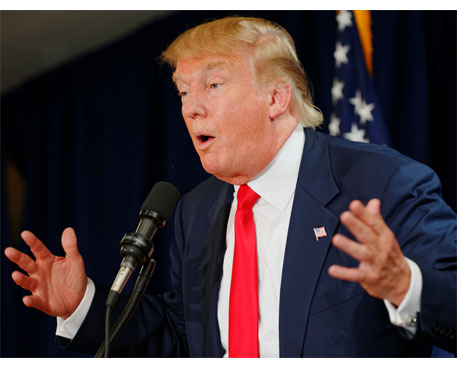 ► From Politico — Trump's impeachment barricade crumbles — The president's former top Russia adviser, Fiona Hill — the first White House official to cooperate in Democrats' investigation of the Ukraine scandal — has detailed for lawmakers a trail of alleged corruption that extends from Kyiv to the West Wing. And on Tuesday, a senior State Department official, George Kent, testified for nearly 10 hours about his knowledge of the episode despite an attempt by Trump administration lawyers to block him. Kent's appearance was just the latest evidence that the White House's stonewalling against congressional requests for documents and testimony is crumbling — and Democrats now have a new sense of momentum.
---
NATIONAL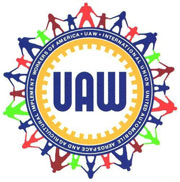 ► BREAKING from Reuters — GM, union close to deal to end month-long UAW strike: sources — General Motors and the United Auto Workers union were near a deal on Tuesday to end a 30-day strike that has cost the automaker about $2 billion after Chief Executive Mary Barra and President Mark Reuss took part in contract talks, according to two people briefed on the matter. While a final agreement has not been announced, the No. 1 U.S. automaker and the union have agreed to terms on most issues but were finalizing the wording on some matters, said the people, who asked not to be identified as the talks were ongoing. A deal will likely be announced on Wednesday.
► From Bloomberg — AT&T Union says Elliott's proposals could affect 30,000 jobs — If activist shareholder Elliott Management Corp. — billionaire Paul Singer's New York hedge fund — has its way, more than 30,000 AT&T Inc. workers could lose their jobs or face reductions in wages, according to a new estimate from the CWA. Most of the impact on workers would come from divestitures of DirecTV and AT&T's landline business and closures of the company's retail locations, if the company follows Elliott's suggestions.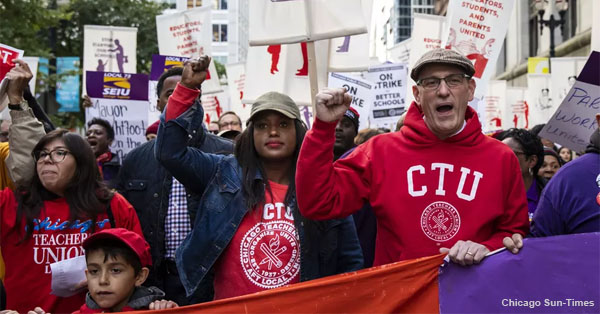 ► In the Chicago Sun-Times — Chicago Teachers Union president 'overwhelmingly certain' there will be a strike — About 25,000 Chicago teachers are expected to go on strike Thursday, with the teachers union president saying he's "overwhelmingly certain" the union's governing body will vote down the city's current proposals.
► In the Chicago Sun-Times — Poll: Chicagoans more in step with teachers than city over walkout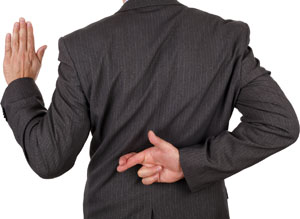 ► From CNN — Target raised wages. But some workers say their hours were cut, leaving them struggling — Two years ago, Target said it would raise its minimum wage to $15 an hour by the end of 2020. The move won praise from labor advocates and put pressure on other companies to also move to $15. But some store workers say the wage increases are not helping because their hours are falling, making it difficult to keep their health insurance and in some cases to pay their bills.
EDITOR'S NOTE — Tired of working hard but struggling to afford basic necessities? Get a union! Find out more information about how you can join together with co-workers and negotiate a fair return for your hard work. Or go ahead and contact a union organizer today!
► From Vox — The push to unionize cannabis workers, explained — Weed workers across the country are unionizing, and California just made it easier for them. On Friday, Gov. Gavin Newsom signed into law a requirement that all cannabis stores enter into so-called "labor peace agreements" as soon as they have 20 or more employees.
► In today's LA Times — Should Uber and Lyft drivers earn $30 per hour? Los Angeles will study a minimum wage
---
SOUTH OF THE BORDER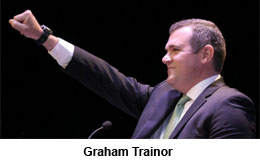 ► From Oregon Business — The Organizer — In the midst of increased labor action, Graham Trainor was elected president of the Oregon chapter of the American Federation of Labor and Congress of Industrial Organizations (AFL-CIO), a federation of unions. Trainor has worked 13 years at the Oregon AFL-CIO, having served as an organizer, campaign manager and lobbyist. Trainor says:
"There's a rising trend towards worker action across the country. Working people have been dealing with the brunt of an economic system that isn't working for them despite all the news of economic growth, GDP gains and low unemployment numbers.

"They're fed up and they are looking around and they see the labor movement fighting for them."
---
The Stand posts links to Washington state and national news of interest every weekday morning by 10 a.m.
Short URL: https://www.thestand.org/?p=80930
Posted by
David Groves
on Oct 16 2019. Filed under
DAILY LINKS
. You can follow any responses to this entry through the
RSS 2.0
. Both comments and pings are currently closed.