Hanford raises ● Fairness gains ● Bonnie's birthday
Friday, November 8, 2019
---
LOCAL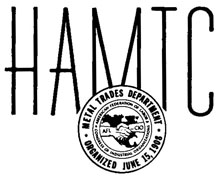 ► In today's Tri-City Herald — Hanford union workers agree to contract extension with pay raise — Workers under the Hanford Atomic Metal Trades Council voted in favor of extending its collective bargaining agreements for a year. HAMTC is an umbrella group for 15 Hanford unions that represent about 2,700 workers. HAMTC announced Wednesday night when ballots from day-long voting were counted that the extension had been approved with all four Hanford contractors involved: Washington River Protection Solutions, CH2M Hill Plateau Remediation Co., Mission Support Alliance and Wastren Advantage Inc. All four contracts are set to expire in 2020, after multiple extensions. The extension that workers agreed to would include a wage increase of 2.5 percent effective Nov. 10 and no other changes to the bargaining agreement during the extension.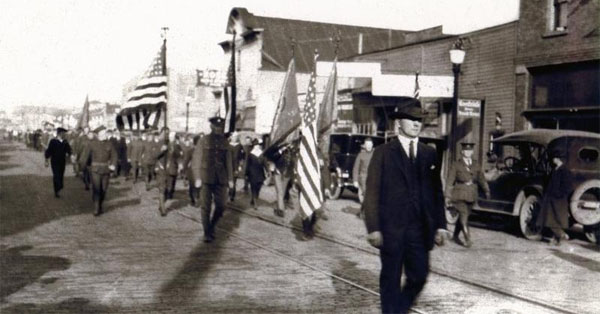 ► From KNKX — 100 years after deadly Centralia clash, debate continues over what happened — On Nov. 11, 1919, the United States was marking its first-ever Armistice Day. World War I had come to a close just a year earlier. In Centralia, a parade for the occasion turned violent. The American Legion and the Industrial Workers of the World – union members known as "Wobblies" – engaged in violence that ultimately left six people dead, and many more wounded and injured.
ALSO at The Stand — Centralia Armistice Day Tragedy to be commemorated Nov. 9-11
---
ELECTION

► In today's Seattle Times — Referendum 88 on affirmative action still trailing Thursday, but margin narrows as King County voters say yes — Ref. 88 continued to trail in Thursday's vote count, but the margin narrowed as a bundle of King County votes came in favoring the affirmative-action measure. As counties posted more votes to their websites Thursday afternoon, Referendum 88 was behind statewide, 48.8% to 51.2%. That's a change from Wednesday evening, when the measure was losing 48.2% to 51.8%, about the same margin as the initial results Tuesday night.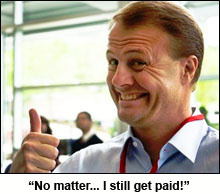 ► In today's Tri-City Herald — Two key Tri-Cities projects likely in limbo after Tuesday's I-976 vote — Kennewick's Ridgeline Drive at Highway 395 and Pasco's Lewis Street Overpass downtown are unexpected casualties since they're funded by gas taxes that took effect more than three years ago. They're local projects but the money is from the DOT-managed Connecting Washington program.
► In the Wenatchee World — I-976 to hit Wenatchee, East Wenatchee roads
► In today's Spokesman-Review — Spokane City Council members would consider asking voters to keep car registration fees after passage of I-976 — A majority of council members said they are open to asking voters to reinstate an annual $20 car registration fee, or find other tax sources, to fund local road maintenance projects, after state voters repealed the local car tab and other similar fees under I-976.
---
BOEING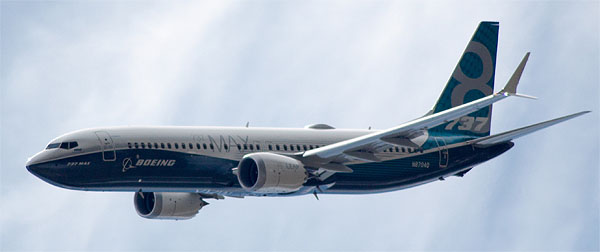 ► From Bloomberg — Delays in Boeing MAX return began with near-crash in simulator — Boeing engineers were nearly done redesigning software on the grounded 737 Max in June when some pilots hopped into a simulator to test a few things. It didn't go well. A simulated computer glitch caused it to to dive aggressively in a way that resembled the problem that had caused deadly crashes off Indonesia and in Ethiopia months earlier.
---
THIS WASHINGTON

► From Crosscut — Washington schools can't keep up with a growing need for special education teachers — The number of students in Washington with disabilities spiked 15% in five years. But the number of teachers who can provide special education services has remained stagnant.
---
THAT WASHINGTON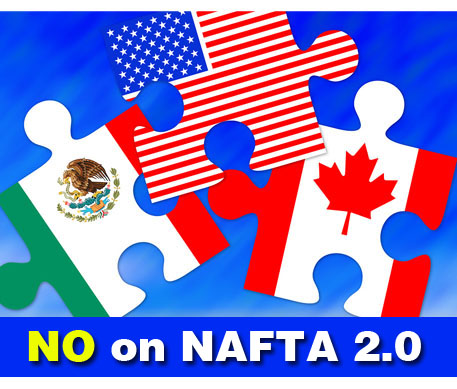 ► From Politico — A dozen unions lean on Congress: Fix or oppose USMCA — Leaders of 12 unions are urging House lawmakers not to vote on the USMCA until significant improvements are made on labor and enforcement. Without changes, the leaders warn they will oppose the pact. IAM President Robert Martinez Jr. led the letter on behalf of his union and 11 others that comprise the AFL-CIO's Industrial Union Council, which represents more than 4.5 million members. The letter urges lawmakers not to "waste this rare opportunity" to fix issues in U.S. trade policy, adding: "The workers and communities that have suffered the disastrous consequences of NAFTA will not accept half measures."
ALSO at The Stand — No new NAFTA: Vigil on Nov. 13 in Seattle for Mexican miners
► From Reuters — Trump says has not agreed to roll back tariffs on China — Trump on Friday told reporters he has not agreed to roll back tariffs on China but that Beijing would like him to do so.
► From Reuters — Senate leader McConnell backs bill to protect coal miner pensions — If passed, the bill would secure the pensions of around 92,000 retired and working coal miners and ensure health care for 12,000 retirees. UMWA, the miners' union, which has been pushing for Congress to pass legislation to save the pensions for years, said the new bill was a breakthrough. "With this one bill, the United States Senate has taken a giant, bipartisan step forward in keeping America's promise to our coal miners and their families," said UMWA President Cecil Roberts.
ALSO at The Stand — AFL-CIO: Congress must pass Miners Pension Protection Act
► In today's Washington Post — Book by 'Anonymous' official describes Trump as cruel, inept and a danger to the nation — The author, described only as a "senior official" in the administration, claims that high-ranking officials considered resigning en masse last year in a "midnight self-massacre" to sound a public alarm about Trump's conduct.
► MUST-READ in today's NY Times — How the insufferably woke help Trump (by Timothy Egan) — It's no mystery why so many Democrats can no longer connect to the white working class. Progressives promise free college, free health care, free child care, and scream in bafflement, What's wrong with you people? No doubt, some of those people are racist and xenophobic. But many others simply feel insulted and dismissed. And these are voters who can still be persuaded to save our country from a disastrous second term of a corrupt and unstable president.
---
IMPEACHMENT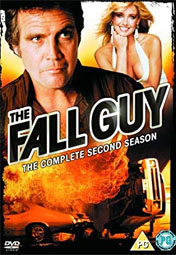 ► In today's Washington Post — House GOP looks to protect Trump by raising doubts about motives of his deputies — House Republicans' latest plan to shield Trump from impeachment is to focus on at least three deputies — U.S. Ambassador to the European Union Gordon Sondland, Trump's lawyer Rudolph W. Giuliani, and possibly acting White House chief of staff Mick Mulvaney — who they say could have acted on their own to influence Ukraine policy.
► From The Hill — Whistleblower lawyer sends cease-and-desist to White House over Trump's attacks — One of the attorneys for the whistleblower whose report led to House Democrats' impeachment proceedings, sent a cease-and-desist letter to White House counsel Pat Cipollone, telling Trump to stop attacking his client.
---
NATIONAL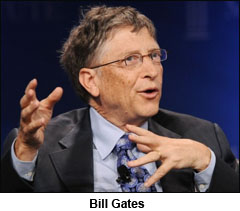 ► In today's NY Times — The billionaires are getting nervous (editorial) — Let's get a few things straight. The wealthiest Americans are paying a much smaller share of income in taxes than they did a half-century ago… The federal government needs a lot more money. Decades of episodic tax cuts have left the government deeply in debt… A necessary part of the solution is to collect more from those Americans who have the most. And there is little evidence to justify Mr. Gates's concern that tax increases of the magnitude proposed by candidates for the Democratic presidential nomination would meaningfully discourage innovation, investment or economic growth.
► From The Onion — Gates Foundation pledges $25 billion to eradicate whatever disease drives people to support taxing the rich — "We must eradicate this pandemic, which is affecting so many young people in the prime of their lives," said Bill Gates. "While experts told us this illness was considered eliminated in the 1980s, we clearly grew complacent and allowed it to return. We should not have to live in a country where lives are ravaged by the sick thoughts that wealthy people in some way owe their fortunes to other people's work and should return their excessive riches to the common good."
► A related (real) story in today's Seattle Times — Medina property-tax increase failing by just 10 votes
---
T.G.I.F.
► Happy 70th birthday to the timeless Bonnie Raitt. This song, from her 1989 commercial breakthrough album Nick of Time, was written by the also-great John Hiatt and features lines like, "I ain't some icon carved out of soap/Sent here to clean up your reputation." But nobody performed it better than Raitt with her trademark slide guitar. The Musicians on Musicians feature in the latest edition of Rolling Stone includes a great story where Bonnie Raitt sits down with Brandi Carlile, and the Pride of Ravensdale tells the story of her first time hearing Raitt perform live outside the gates of the Puyallup Fair — because at 17 she couldn't afford a ticket to get in. Happy birthday, Bonnie!
---
The Stand posts links to Washington state and national news of interest every weekday morning by 10 a.m.
Short URL: https://www.thestand.org/?p=81615
Posted by
admin
on Nov 8 2019. Filed under
DAILY LINKS
. You can follow any responses to this entry through the
RSS 2.0
. Both comments and pings are currently closed.