Providence strike prep ● Protect personal data ● R.I.P., Mr. Nasty
Tuesday, December 31, 2019
---
LOCAL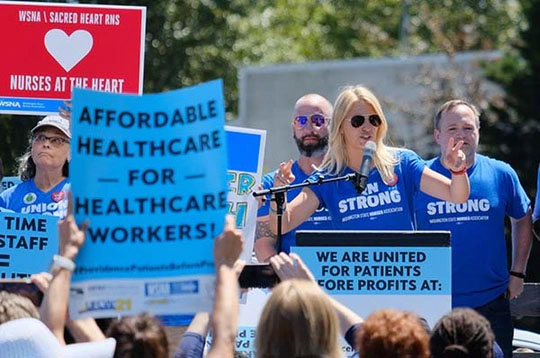 ► From NCRM — 8,000 nurses, caregivers prepare to strike for fair wages in Seattle while CEO gets 157% pay increase — Nurses and caregivers have announced that they are moving closer toward an imminent strike at Swedish Medical Center, the largest healthcare provider in the Seattle area, saying that Providence needs to put patient safety before CEO pay. Nurses and caregivers are raising alarms that patient care problems and severe understaffing have worsened since Swedish was taken over by the corporate giant Providence, Washington's largest healthcare corporation which now controls over 1,000 facilities in seven states. Meanwhile, compensation for Providence's CEO skyrocketed 157 percent to over $10.5 million in 2017. Providence raked in $24 billion in revenue in 2018, and $970 million in profits in just the first three quarters of 2019.
ALSO TODAY at The Stand — 13,000 Providence healthcare workers across Washington preparing to strike — How you can support their fight to improve patient care and safety
► From the AGMA — Pacific Northwest Ballet stage managers join the American Guild of Musical Artists — The stage managers in Seattle voted unanimously to join the AGMA in an election conducted by the NLRB. The AGMA already represents the dancers at PNB and the production staff will constitute a separate bargaining unit.
► From Crosscut — Feds target Seattle transportation projects as part of criminal inquiry — Officials must comply with a subpoena for documents related to the bus routes, streetcar and other projects by next week.
► From KNKX — The fight for justice for two murdered Seattle men and how it led to a foreign dictator — The brutal slayings of two 29-year-old Filipino-American labor activists in Seattle on June 1, 1981, shocked the city and the wider Filipino-American community. Silme Domingo and Gene Viernes, officers in the Cannery Workers Local 37 of the ILWU, were gunned down in the union office in the city's Pioneer Square neighborhood. Viernes and Domingo were idealistic, ambitious activists who had sued Alaskan canneries for race discrimination and also were trying to reform their union.
---
THIS WASHINGTON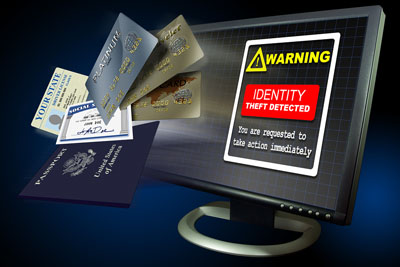 ► From WFSE — UPDATE: Restraining order halting state employee birthdate disclosure extended — The Superior Court of Washington for Thurston County issued a temporary restraining order Dec. 18, halting the release of state employees' names, birthdates, work locations, and work emails. The court extended the temporary restraining order through March 31, 2020. This provides a small window of opportunity for legislators to update our state's public disclosure law.
ALSO at The Stand — Urge legislators to protect public employees' personal data
► From AP — Washington workers can soon access paid family leave benefit — Eligible workers receive 12 weeks paid time off for the birth or adoption of a child or for serious medical condition of the worker or the worker's family member, or 16 weeks for a combination of both.
ALSO at The Stand — New year brings paid leave, wage increases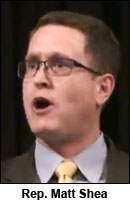 ► In the Seattle Times — Expel Matt Shea from the Legislature (editorial) — Any reason to withhold judgment about state Rep. Matt Shea's place in the Legislature is gone. Washington's House of Representatives should vote to expel Shea as soon as it convenes in January. The explosive findings of a House-commissioned investigation show that Shea is not fit to serve. In a 108-page report, the investigator, a former FBI agent, documents Shea's flagrant disregard for American justice and civil society to a degree that cannot be tolerated. The report finds Shea carried out domestic terrorism and concludes that he "presents a present and growing threat of risk to others through political violence."
► In today's Tri-City Herald — Emergency declared in Benton County. Damaged I-82 overpass needs $1.1 million repair — An emergency was declared Monday in Benton County to free up at least $1.1 million in state money needed to repair an Interstate 82 overpass.
---
THAT WASHINGTON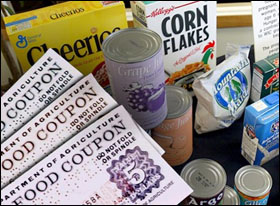 ► In today's News Tribune — Trump's SNAP judgment will hurt Pierce County, and could leave thousands hungry (editorial) — The Trump Administration just announced a big change coming to the food assistance program, one that could kick over 90,000 Washingtonians off the Supplemental Nutrition Assistance Program (SNAP)… We're all in favor of self-sufficiency and accountability, but revoking food benefits does nothing to help individuals gain long term employment; it only guarantees they'll be hungry while doing it.
► In today's NY Times — Double the federal minimum wage (editorial) — State and local governments are proving that higher minimum-wage standards are good for workers. But millions of workers are being left behind because 21 states still use the federal standard, $7.25 an hour, which has not risen since 2009 — the longest period without an increase since the introduction of a federal standard in the 1930s… The American economy is generating plenty of jobs; the problem is in the paychecks. The solution is a $15 federal minimum wage.

EDITOR'S NOTE — The Washington state minimum wage rises to $13.50 an hour on Jan. 1, 2020. This is the final step increase from Initiative 1433, approved by Washington voters in 2016. Beginning in 2021, and each year thereafter, the state Department of Labor and Industries (L&I) will make a cost-of-living adjustment to the state minimum wage based on the CPI-W.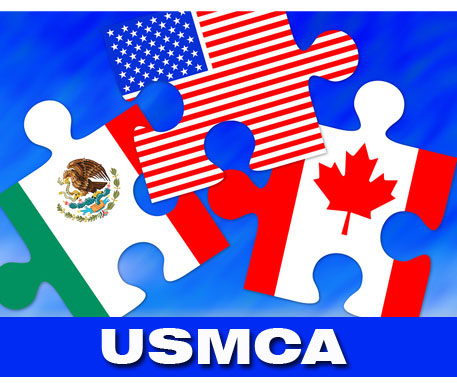 ► From CNN — USMCA is a huge win for working people (by Richard Trumka) — After a quarter century of suffering under the failed North American Free Trade Agreement and 18 months of hard-fought negotiations, the AFL-CIO is now proud to endorse a better deal for working people: the United States Mexico Canada Agreement, which passed with bipartisan support in the House of Representatives on Dec. 19, while the Senate is expected to hold a vote on the bill in the new year… The USMCA isn't perfect — no deal ever is. But it's a far cry from the original NAFTA, and that is a huge win for working people in North America. While it won't bring back every job lost under NAFTA, it will help stop the bleeding and add important new protections for workers across the continent.
► From The Hill — Trump to sign phase one trade deal with China, announces planned trip to Beijing — Trump said Tuesday he will sign a phase one trade deal between the U.S. and China on Jan. 15, 2020, at a White House ceremony.
► In today's Washington Post — Initial U.S.-China trade deal's big hole: Beijing's massive business subsidies — Subsidies, in the form of discounted loans, cheap land, inexpensive electricity and more, are marbled throughout China's state-led economy. This edge often makes it difficult for U.S. businesses to compete.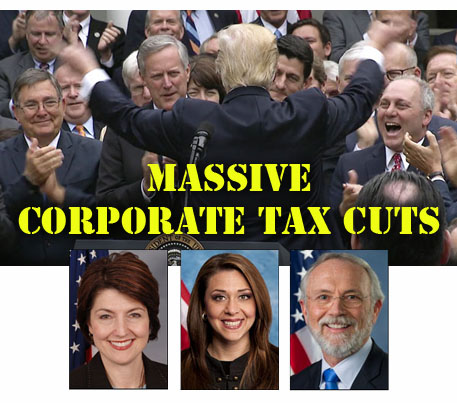 ► MUST-READ in the NY Times — How big companies won new tax breaks from the Trump administration — As the Treasury Department prepared to enact the 2017 Republican tax overhaul, corporate lobbyists swarmed — and won big. As a result, the tax bills of many big companies have ended up even smaller than what was anticipated when the president signed the bill. One consequence is that the federal government may collect hundreds of billions of dollars less over the coming decade than previously projected. The budget deficit has jumped more than 50 percent since Trump took office and is expected to top $1 trillion in 2020, partly as a result of the tax law… Thanks in part to the chaotic manner in which the bill was rushed through Congress — a situation that gave the Treasury Department extra latitude to interpret a law that was, by all accounts, sloppily written — the corporate lobbying campaign was a resounding success. Through a series of obscure regulations, the Treasury carved out exceptions to the law that mean many leading American and foreign companies will owe little or nothing in new taxes on offshore profits. Companies were effectively let off the hook for tens if not hundreds of billions of taxes that they would have been required to pay.
EDITOR'S NOTE — The whole point of irresponsible tax-cut giveaways — in addition to paying off their political patrons — is to starve government agencies of the revenue needed to do their jobs and to force more austerity cuts in social services. Which brings us to…
► In today's NY Times — The legacy of destructive austerity (by Paul Krugman) — Republicans went through the entire Obama era claiming to be deeply concerned about budget deficits, forcing the country into years of spending cuts that slowed economic recovery. The moment Donald Trump moved into the White House, all those supposed concerns vanished, vindicating those of us who argued from the beginning that Republicans who posed as deficit hawks were phonies…. But the austerity years left many lasting scars, especially on politics.

---
NATIONAL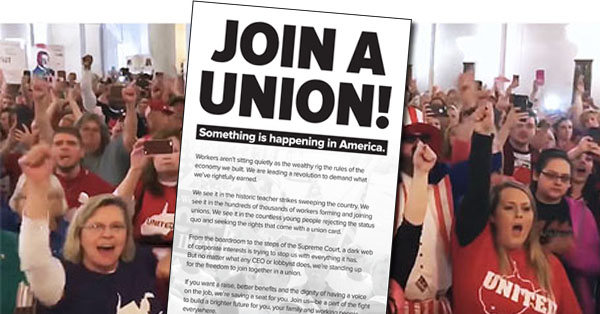 ► From Vox — Thousands of Google's cafeteria workers have unionized — Around 2,300 contracted workers who serve meals to Google employees in the San Francisco Bay Area have unionized, saying they're overworked and underpaid.
EDITOR'S NOTE — Feeling overworked and underpaid? Get more information about how you can join together with co-workers and negotiate a fair return for your hard work. Or go ahead and contact a union organizer today!
► From The Hill — Private prison firm sues California over ban on for-profit facilities — Private prison firm the GEO Group on Monday sued the state of California over a bill signed in October that banned for-profit prisons in the state.
► In today's NY Times — Doctors, nurses and the paperwork crisis that could unite them (by Theresa Brown and Stephen Bergman) — The two of us are suggesting that nurses and doctors try something unusual. Let's put our differences aside and work together to achieve real change, starting with a pernicious problem that drives so much of our mutual discontent: electronic health records.
---
T.G.I.T.
► Ron Nasty has died.
Neil Innes, the Lennon-esque frontman for the Beatles parody band The Rutles, passed away on Sunday. In addition to being a talented singer, musician and songwriter, Innes was a Monty Python collaborator. As one of only two non-Pythons ever to be credited writers for the TV series, he became known as "the 7th Python." Innes also had a hand in naming Bellingham's most famous band! A song he wrote for the Bonzo Dog Doo-Dah Band — which was featured in the Beatles' 1967 film Magical Mystery Tour — was called "Death Cab for Cutie."
But the Entire Staff of The Stand will always remember Innes for his clever, reverential parody songs with the Prefab Four: Dirk, Stig, Nasty and Barry. Some Rutles songs are so good that they sound like they are The Beatles. Below is a clip from the Rutles' must-see mockumentary, All You Need Is Cash. In the words of Innes himself: "Ladies and Gentlemen, I've suffered for my music. Now it's your turn."
R.I.P., Mr. Nasty.
---
The Stand posts links to Washington state and national news of interest every weekday morning by 10 a.m.
Short URL: https://www.thestand.org/?p=82571
Posted by
David Groves
on Dec 31 2019. Filed under
DAILY LINKS
. You can follow any responses to this entry through the
RSS 2.0
. Both comments and pings are currently closed.