Swedish strike begins ● UFW fights for dairy safety ● UAW wins in Detroit
Tuesday, January 28, 2020
---
SWEDISH-PROVIDENCE STRIKE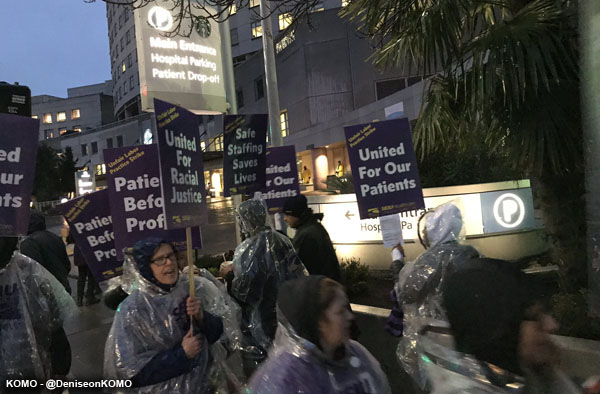 ► BREAKING from the Seattle Times — Swedish health care workers begin three-day strike — Under bright umbrellas and sheer plastic ponchos, striking nurses and other staff gathered in heavy rain outside Swedish Medical Center on First Hill to begin a three-day strike at 7 a.m. Tuesday. They marched in front of multiple entrances to the hospital, chanted slogans and cheered raucously when passing cars honked in support. SEIU Healthcare 1199NW, which represents the 7,800 registered nurses, caregivers and staff, said the strike would represent the largest for heath-care workers in recent history. It comes after almost 10 months of bargaining with hospital management.
► From KOMO — Swedish temporarily closes 2 emergency rooms as caregiver strike begins
► From KING — Emergency rooms close as Swedish Medical nurses strike
► From KIRO — Two ERs closed as thousands of nurses, staff at Swedish hospitals strike for 3 days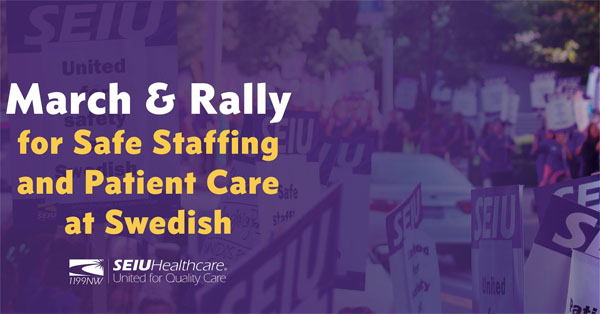 ALSO at The Stand — Here's how you can support Swedish strikers — ATTEND WEDNESDAY'S MARCH AND RALLY — Stand with Swedish-Providence strikers in their fight for safe staffing, safe patient care and justice for our communities on Wednesday, Jan. 29 from 3:30 to 6 p.m. in Seattle. Participants will be marching from the Swedish First Hill campus at 747 Broadway at 3:30 p.m. toward Westlake Park, 401 Pine St. At 4:30 p.m., participants will be joined by elected officials, representatives from local organizations, and community supporters at a rally. Together, all will be urging Swedish-Providence to sign a fair contract that addresses severe understaffing and prioritizes patient safety! RSVP at the Facebook event page.
---
LOCAL
► In today's Yakima H-R — UFW collaborates with Mexican government to improve conditions for dairy workers in Pacific Northwest — The United Farm Workers and the Mexican government are collaborating to help thousands of dairy workers in the Pacific Northwest, including those not represented by the union. Mexican government officials "have shown a great deal of interest in cooperating with us in solving problems," said UFW President Teresa Romero at a news conference Tuesday in Yakima.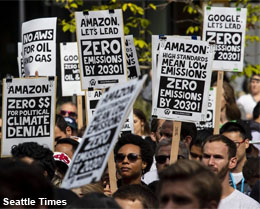 ► In today's Seattle Times — Amazon employees cite 'moral responsibility' to speak out on climate, despite risk of losing their jobs — More than 350 Amazon employees defied a company ban on unapproved external communications to call out what they see as the retail and technology giant's still-inadequate approach to the climate crisis. Earlier this month, members of Amazon Employees for Climate Justice said Amazon had threatened to fire at least two outspoken employees for violating the external communications policy, in what many of them view as a crackdown on dissent within the corporate ranks. Undeterred by the apparent risk to their jobs with one of the world's most valuable companies, hundreds of employees signed their names and titles to pointed critiques and calls for change.
EDITOR'S NOTE — There is power in numbers — and unity.
► In today's Spokesman-Review — Study shows racial inequities apparent in premature deaths in Washington — People of color in Washington state die before the age of 65 at higher rates than white Washingtonians, a Washington State University analysis of recent premature deaths found.
---
THIS WASHINGTON

► From KING 5 News — Domestic workers rally for statewide labor protections — The workers, including nannies, gardeners and house cleaners, urged lawmakers to pass SB 6247 and its companion HB 2511. The bills, coined the Domestic Workers Bill of Rights, would require domestic workers earn at least the minimum wage and overtime along with certain meal and rest breaks. They would also require written agreements with employment terms, and fired workers must receive either severance pay or a two-week termination notice or four weeks for live-in workers. Retaliation would also be banned.
► In today's Seattle Times — 'Domestic Workers Bill of Rights' measures introduced
► In today's Spokesman-Review — Protections proposed for domestic workers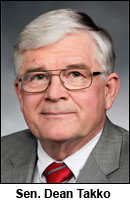 ► In today's (Longview) Daily News — More lawmakers join Takko's call for quicker, clearer methanol permitting — A Southwest Washington lawmaker has gained bipartisan support in his push for a quicker, clearer permitting process for the proposed $2 billion Kalama methanol plant. State Sen. Dean Takko (D-Longview) on Monday sent a second letter to the governor criticizing the state Department of Ecology's decision in November to delay approval of a key permit for the project.
---
TRUMP ON "TRIAL"
► From HuffPost — Federal workers say they've been gagged from speaking out on Trump's impeachment — With Trump now impeached and the subject of a Senate trial, AFGE is seeking an injunction against a federal ethics agency that bars federal employees from discussing impeachment. saying it tramples on workers' First Amendment rights.
► In today's NY Times — Bolton revelations anger Republicans, fueling push for impeachment witnesses — The White House and Senate Republican leaders struggled on Monday to salvage their plans for a quick acquittal of President Trump after a new account by his former national security adviser John Bolton corroborated a central piece of the impeachment case against him.
► In today's Washington Post — If senators fail to call Bolton, their trial is a farce (editorial) — Trump's lawyers on Monday chose to ignore the hole Bolton ripped in their defense. Instead, they offered senators strained or trivial objections to the impeachment procedure the House used, and launched a smear attack against Joe Biden and his son Hunter, despite the absence of any evidence of misconduct in Ukraine. When they addressed the facts of the case, they arrogantly repeated the assertion that "no witness testified" that Trump made a connection between investigations and military aid. That will only remain true if senators choose to make a mockery of justice by declining to summon Bolton.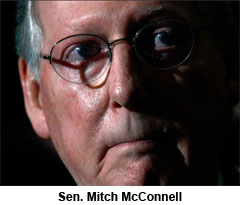 ► In today's Washington Post — Our expectations for Republican senators are so low it's astonishing (by Catherine Rampell) — Every single one of the 53 GOP senators swore an oath to the Constitution. Every single one of them is supposed to be exercising oversight of the executive branch. Every single senator is receiving a taxpayer-funded salary to serve the public and ensure that the president, whatever his party, does the same. The default assumption should therefore be that they all perform the jobs they were sent to Washington to do. The idea that we expect (or hope) just four Republicans to rise to the occasion — and that the burden is on Democrats to coax these four into doing so — is astonishing. Truly, it's the soft bigotry of low expectations.
---
THAT WASHINGTON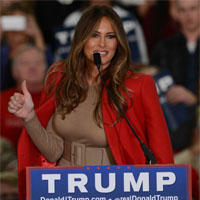 ► In today's NY Times — Supreme Court allows Trump's wealth test for green cards — The Supreme Court on Monday allowed the Trump administration to move forward with plans to deny green cards to immigrants who are thought to be likely to make even occasional and minor use of public benefits like Medicaid, food stamps and housing vouchers. The vote was 5 to 4, with the court's conservative justices in the majority.
---
NATIONAL
► In today's Detroit Free Press — GM commits to $2.2 billion investment and 2,200 jobs at Detroit-Hamtramck Assembly — The automaker said Monday the plant will provide 2,200 jobs as it shifts to become the company's first all-electric vehicle plant. Detroit-Hamtramck will start production of an all-electric pickup in late 2021, then build the Cruise Origin, an all-electric self-driving car… "General Motors announcement of new electric truck production at Hamtramck maintaining 2,200 UAW jobs, is a testament to the perseverance of our UAW members and UAW Region 1," UAW Vice President Terry Dittes. "Over 2,200 jobs and a new technology product will deliver job security and a bright economic future for UAW members for decades to come at Hamtramck."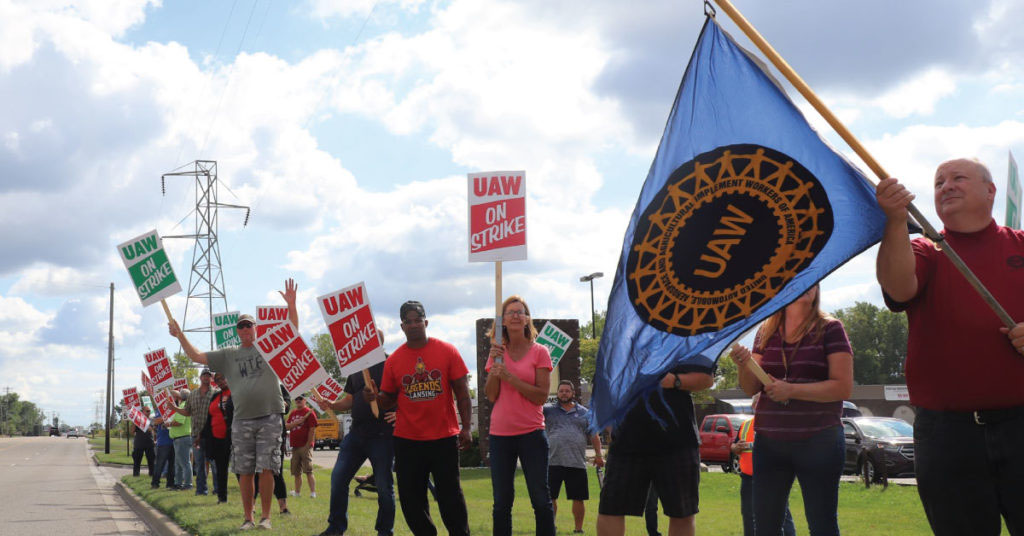 EDITOR'S NOTE — When Trump takes credit for this, remember that it was the power thousands of striking UAW members who, knowing the transition to electric cars was putting their jobs at risk, successfully forced GM to commit to investing in its existing American manufacturing infrastructure. The company committed to investing $7.7 billion in U.S. plants and create or retain 9,000 jobs as part of the deal. This good news at the Detroit-Hamtramck is part of that commitment — won by the workers!
► In today's NY Times — Take the quiz: Could you manage as a poor American? — Take this quiz to see whether you make the kinds of mistakes that can cost poor families food or health insurance.
► From Vice — Leaked memos show Instacart is running a union-busting campaign — Unionizing workers in the Chicago suburb Skokie say Instacart has brought in several high level Instacart managers where they work in recent days. They say managers — who they've never met before == have been distributing anti-union literature and are trying to convince workers not to become the first Instacart workers in the nation to form a union.
---
TODAY'S MUST-READ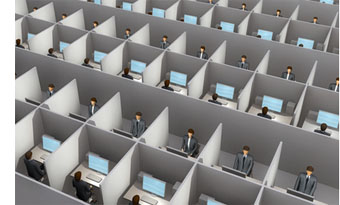 ► From Vice — Technology has made labor laws obsolete, experts say — In the 1930s, at the time of the writing of the Wagner Act—the law which grants workers the right to form unions and collectively bargain— union organizing took place during shift changes on factory floors and over beers in union halls. The law protected workers from retaliation for this type of in-real-life organizing, and it still does. But times have changed, and often the only points of contact for workers at any given company are email, Slack, and Facebook groups. Today, it's difficult, even dangerous, to organize when you don't know who is lurking in your emails or secretly spying on your social media groups.
In a new report "Clean Slate for Worker Power," released last Thursday by Harvard Law School's Labor and Worklife program, experts argue that U.S. labor law is obsolete and in need of a massive overhaul to meet the needs of workers organizing in modern times. The report is a list of recommendations compiled by more than 70 labor leaders, scholars, and activists that they believe would make it drastically easier for any worker to join a union.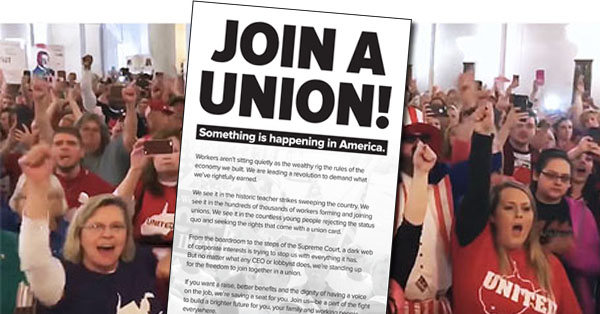 EDITOR'S NOTE — Yes, we need labor law reform, but here in Washington state we have the strongest unions in the nation. And we've got organizers who can help you get more information about how you can join together with co-workers and negotiate a fair return for your hard work. Contact a union organizer today!
---
The Stand posts links to Washington state and national news of interest every weekday morning by 10 a.m.
Short URL: https://www.thestand.org/?p=83538
Posted by
David Groves
on Jan 28 2020. Filed under
DAILY LINKS
. You can follow any responses to this entry through the
RSS 2.0
. Both comments and pings are currently closed.