Budgets today ● Mad Matt off the hook ● Trump's DoD 'travesty'
Monday, February 24, 2020
---
THIS WASHINGTON

► In today's (Everett) Herald — Democratic supplemental budget proposals are unveiled today — Today comes the big reveal of how Democrats in the House and Senate want to tweak the state's spending in the second half of the biennium, which starts July 1.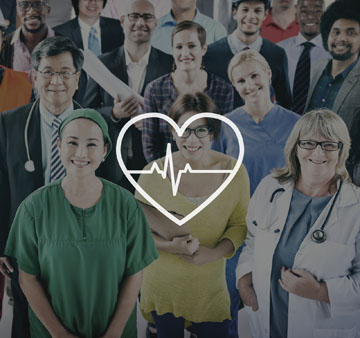 ► In the (Everett) Herald — Bit of insurers' reserves can support public health (editorial) — A recent study requested by the state Legislature found that among the state's public health agencies there is a $296 million funding gap per biennium in state funding. For the Snohomish Health District, its revenue has dropped by 40 percent since 2006, even as the county population has increased by 14 percent. There's been progress to address the funding gap, but other sustainable sources of revenue are needed. One potential new source of revenue could put to good use money that appears to be going unused by the state's nonprofit and for-profit health insurance companies.
► A related story from the Columbia Basin Herald — County health district struggles with keeping nurses — The health district has been struggling with high turnover in its public health nurse position because it simply cannot match the pay of clinics and hospitals.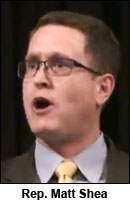 ► From the AP — Efforts to expel Rep. Shea from Legislature ended — All 98 members of the state House of Representatives were asked Thursday to sign a letter calling for the expulsion of Spokane Valley Republican. All 56 Democrats signed the letter, but no Republicans did. An independent investigation found that Shea engaged in "domestic terrorism" and planned political violence.
► From the AP — Judge: Tim Eyman concealed $766,000 in campaign donations —  A judge ruled Friday that initiative promoter Tim Eyman illegally failed to report more than $766,000 in campaign contributions over a six-year period — a finding that could subject him to millions of dollars in penalties.
► From Crosscut — Process to prevent gerrymandering in WA needs improving, lawmakers say — Observers largely agree that Washington's redistricting process is better than most other states'. That's because the state's political lines are redrawn by a bipartisan commission, rather than by elected legislators. Yet many people think Washington's redistricting process still needs to be modernized and can be improved — and that the state shouldn't pass up a once-per-decade chance to make those changes in 2020.
---
BOEING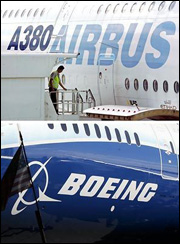 ► From Leeham News — Europe to Boeing: Not so fast on your WTO move; tariffs still likely — Not so fast, Europe says about Boeing's claim it is curing illegal tax breaks from Washington state. The World Trade Organization has to agree to Boeing's interpretation. This will take at least a year. In the meantime, be prepared for tariffs to be levied on Boeing airplanes by this summer, just as the company hopes the 737 MAX is recertified and deliveries can resume.
► From Reuters — Boeing scours idle 737 MAX plant for industrial snags — Insiders note an "eerie" calm at Boeing 's 737 MAX factory, formerly a bustling hub that has helped fuel the aviation industry's record growth over the last two decades. Weeks after halting production of the 737 MAX, which has been grounded for almost a year over fatal crashes, Boeing is seizing on the lull to conduct an overhaul at its Seattle-area factory to curb inefficiency, improve quality and ease the plane's re-entry to the market.
---
LOCAL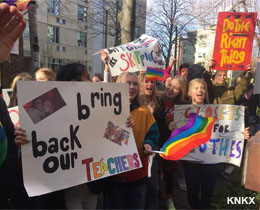 ► From KNKX — Archdiocese of Seattle faces protests after two LGBTQ teachers were forced to resign — The Archdiocese of Seattle continues to face protests after two popular teachers at Kennedy Catholic High School in Burien resigned under pressure. Their departure in the middle of the school year came after they told school administrators that they are engaged to same-sex partners.
---
THAT WASHINGTON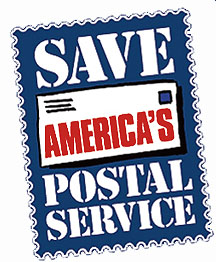 DAY OF ACTION TOMORROW! — The U.S. House of Representatives has overwhelmingly passed the USPS Fairness Act, ending the deliberate budget-busting requirement that the U.S. Postal Services pre-fund future retiree health care benefits for the next 75 years. Now it's time to get the USPS Fairness Act through the U.S. Senate. Click here to sign up to make the call tomorrow and leave a message for your U.S. Senators urging them to pass the Senate companion bill, S.2965.
► From Propublica — The Postal Service fired thousands of workers for getting injured while delivering, processing your mail — USPS forced out 44,000 workers who got injured on the job. The U.S. Equal Employment Opportunity Commission says the effort, part of a five year program, violated the law. But the Postal Service has fought its workers' claims since 2007.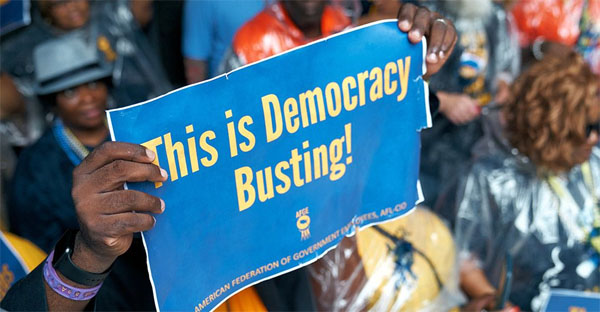 ► From Common Dreams — 'A travesty and a disgrace': Trump quietly issues memo that could abolish union rights for 750,000 federal workers — Trump on Thursday quietly issued a memo granting Defense Secretary Mark Esper the power to abolish collective bargaining rights for the Defense Department's 750,000 civilian workers, a move unions decried as part of the administration's far-reaching assault on organized labor. AFGE condemned the memo, which was published in the Federal Register on Thursday, as "a travesty and a disgrace."
The Stand (Feb. 20, 2020) — AFGE urges Congress to protect Defense workers' union rights
► From The Hill — 22 studies agree: Medicare for All saves money — University of California researchers examined 22 studies on the projected cost impact for single-payer health insurance in the United States and reported their findings in a recent paper in PLOS Medicine. Every single study predicted that it would yield net savings over several years. In fact, it's the only way to rein in health care spending significantly in the U.S.
EDITOR'S NOTE — Delegates representing the unions that comprise the Washington State Labor Council, AFL-CIO have twice approved resolutions in support of "Medicare for All" — in 2017 and 2019.
From the Seattle Times — As Trump barricades border, legal immigration is beginning to plunge
► From The Hill — Poll: Three-quarters of Americans support the Equal Rights Amendment
---
NATIONAL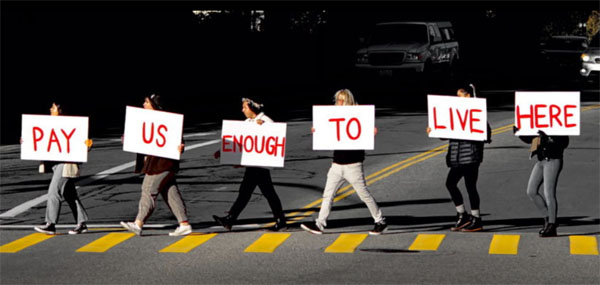 ► From Current Affairs — Why should you care about the UCSC strike? — The wildcat strike by graduate students at University of California-Santa Cruz holds a number of illuminating lessons on how ordinary people can build power, and protect themselves against those who seek to take it away.
► In the Dallas Morning News — AT&T, union reach agreement to avert strike in Texas and nearby states — Dallas-based AT&T and its union representing nearly 8,000 workers in Texas and four other states reached a tentative contract agreement Saturday night, averting a possible strike.
► From the AP — Union committee rejects NFL labor deal; player reps to vote — The NFL players' union executive committee have voted 6-5 to recommend rejecting the terms of a labor deal approved by NFL owners the previous day. The owners' proposal features a 17-game season, shorter preseason, larger rosters and limits on the number of international games.
---
The Stand posts links to Washington state and national news of interest every weekday morning by 10 a.m.
Short URL: https://www.thestand.org/?p=84313
Posted by
David Groves
on Feb 24 2020. Filed under
DAILY LINKS
. You can follow any responses to this entry through the
RSS 2.0
. Both comments and pings are currently closed.