Maverick employees ratify first contract with Teamsters 117
New contract provides retirement security, workplace improvements to more than 1,700 gaming industry workers at 19 card rooms across Washington state
The following is from Teamsters Local 117:
TUKWILA, Wash. (Feb. 28, 2020) — A group of more than 1,700 employees of Maverick Gaming LLC has voted overwhelmingly to ratify a first-time union contract with Teamsters Local 117.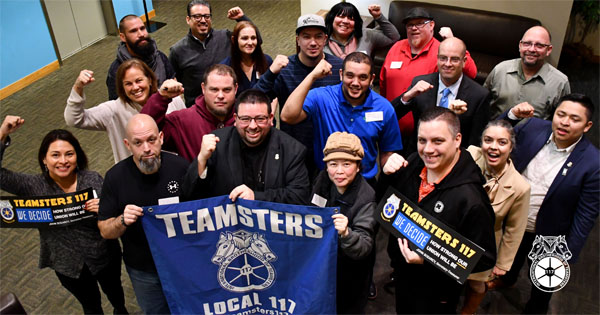 The new three-year agreement is the first of its kind for workers in the gaming industry in Washington state. The contract provides workers with a defined-benefit pension through the Western Conference of Teamsters Pension Trust, improved compensation, and greater access to health care, along with a number of other workplace improvements. Voting took place throughout the week at meetings in Pasco, Yakima, Tukwila, Everett, and Tacoma, WA. Fully 98 percent of members casting ballots voted to approve the new contract.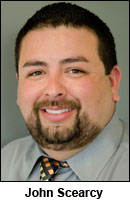 "I want to congratulate and welcome Maverick employees to our Union," said John Scearcy, Secretary-Treasurer of Teamsters Local 117. "These workers took a courageous step to stand together as Teamsters to secure their rights and benefits in the workplace. Together we have achieved a historic agreement that will improve the lives of over 1,700 working people and their families."
Ballots were tallied in Everett on Thursday evening, where workers reacted to the news of the contract ratification with excitement.
"I love this contract. It gives my entire family – and when I say family, I mean every employee I work with at Maverick – it gives us all a stable future. It gives us job security, longevity, and a voice. It's 100% the best thing for all of us," said Wes Tompkins, a dealer at Coyote Bob's Casino in Kennewick with over 20 years' experience in the industry.
"I'm really excited about the contract," added Jewalea Schnabel, a server and bartender at the Caribbean Casino in Kirkland. "The fact that we are part of the Union is a big step in itself. I'm also excited that we're getting a pay raise for our cooks and excited about the pension. It will bring lifelong stability for all of us. That's a really good thing."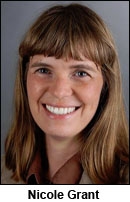 News of the Maverick contract reverberated across the labor movement. Nicole Grant, Executive Secretary-Treasurer of MLK Labor, sent this message of congratulations to the workers:
"I want to congratulate you on your amazing victory on winning Union representation with Teamsters 117. This is an amazing achievement giving you job protections and a voice at work as well as becoming part of the Teamsters pension plan that will guarantee you a monthly income in retirement for as long as you live. On behalf of MLK Labor, a council of Unions 150,000 workers strong, I welcome you to the house of labor. The best is yet to come."
Maverick employees sought representation with the Teamsters to secure a voice over their compensation, health care, retirement security, scheduling, and other working conditions. Teamsters Local 117 was authorized as the workers' exclusive bargaining representative through a card check process conducted by an independent arbitrator last December.
"Maverick was a willing partner in negotiations and receptive to their workers' concerns," Scearcy said. "The resulting agreement is a complete game-changer that will bring thousands of good, Teamster jobs with family wages and retirement security to workers in a previously unorganized industry. We are thrilled to have them in our Union."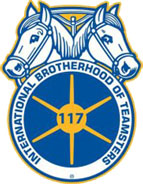 Teamsters Local 117 represents 16,000 men and women at 200 employers across Washington state. Members of Local 117 include warehouse workers, truck drivers, law enforcement officers, waste water treatment professionals, office clerical workers, correctional officers, public sector professionals, and many more occupations. Learn more at Teamsters117.org.
Short URL: https://www.thestand.org/?p=84521
Posted by
David Groves
on Feb 28 2020. Filed under
LOCAL
. You can follow any responses to this entry through the
RSS 2.0
. Both comments and pings are currently closed.