Closures and exposures ● Too soon to endorse ● Women's unpaid labor
Thursday, March 5, 2020
---
COVID-19

► LIVE from the Seattle Times — Coronavirus daily news update, March 5 — New cases of COVID-19, the illness caused by a new coronavirus known as SARS-CoV-2, continue to pop up around the Puget Sound region. In total, 39 people in Washington state have been diagnosed, including 10 people who have died.
ALSO TODAY at The Stand:
Washington state's unions tackle COVID-19 — Labor leaders huddle on best practices to protect the workers who are protecting the public.
Amid COVID-19 outbreak, contribute to help union families in need — The Washington State Labor Council, AFL-CIO is urging all organizations and individuals interested in helping union families suffering economic hardship amid the COVID-19 outbreak in Washington state to make contributions to the Foundation for Working Families. The FFWF is a nonprofit formed by the WSLC and its affiliated unions to assist union families in times of hardship or disaster.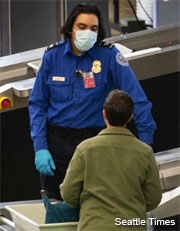 ► In today's Seattle Times — Bus drivers, clerks and other workers who interact with the public fear exposure to coronavirus — On Wednesday, King County began advising companies to let employees work remotely to reduce the risk of workplace transmission of the virus. But that's not an option for those with jobs entailing lots of public interaction, including transit and delivery drivers, airport security workers, retail clerks and flight attendants. These workers are finding themselves, often unhappily, on the front lines of the COVID-19 outbreak.
► In the Columbia Basin Herald — Samaritan workers quarantined after possible coronavirus exposure — The Grant County Health District announced Tuesday that "several healthcare workers" at Samaritan Hospital involved in the care of a patient who may have the COVID-19 virus have been quarantined.
► In today's (Everett) Herald — Northshore district closes all schools for up to 14 days — Teaching will resume online Monday. In Monroe, meanwhile, schools were closed Thursday for cleaning.
► In today's Seattle Times — Online learning and equity in the age of the coronavirus: Will other districts follow Northshore's move?
► MUST-READ in today's News Tribune — Coronavirus exposes urgent need to fix gaps in Washington state's safety net (editorial) — COVID-19 will disproportionately hit the poor and uninsured. Approximately 4 percent of Washington's white population is uninsured, compared to eight percent of the black population. Nearly 18 percent of the state's Latino population has no health coverage. Such statistics were sobering before, but they're frightening now, when you consider early diagnosis is key to keeping coronavirus from spreading. To rise to the challenge, health care systems will have to set aside their pay-to-play model, at least until the worst of this outbreak is over. A healthcare system largely driven by economic forces — new pharmaceuticals and treatments going only to those who can afford them — isn't helpful for stopping a communicable disease.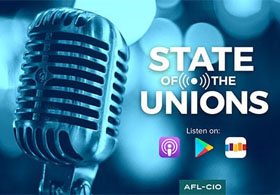 ► AFL-CIO's State of the Unions podcast — Special episode: Coronavirus and the labor movement's response — Tim and Julie sit down with M.K. Fletcher, AFL-CIO Safety & Health Specialist to talk all things Coronavirus (COVID-19), what the labor movement is doing and how we are responding to ensure that frontline workers' needs are taken care of.
► From HuffPost — Coronavirus reveals a gaping hole in U.S. workplace safety law — Labor groups are pressing for an emergency infectious disease standard to protect workers more likely to be exposed to the virus.
► From HuffPost — U.S. House greenlights $8.3 billion emergency coronavirus bill — The Senate is expected to consider the package — which provides billions for vaccine research, as well as prevention and preparedness efforts — on Thursday.
► From HuffPost — Trump claims thousands could still go to work with coronavirus and get better — "Do not go to work, school or public areas. Avoid using public transportation, ride-sharing or taxis," CDC advises.
► From Yahoo Finance — Trump argues 3.4% death rate from coronavirus is 'false,' citing a 'hunch' in claiming it's far lower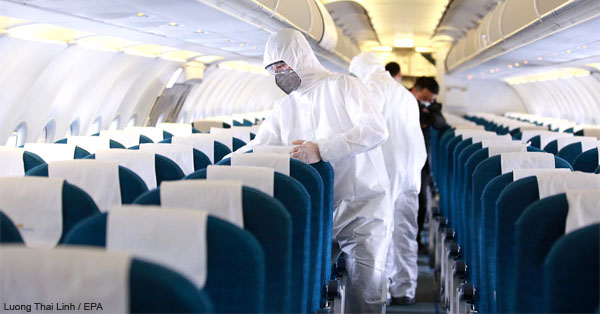 ► In today's NY Times — A global outbreak is fueling the backlash to globalization — Well before a deadly virus began spreading across multiple borders, a world defined by deepening interconnection appeared to be reassessing the merits of globalization… The coronavirus that has seeped out of China, insinuating itself into at least 76 countries while killing more than 3,200 people, has effectively accelerated and intensified the pushback to global connection. It has sown chaos in the global supply chain that links factories across borders and oceans, enabling plants that produce finished products to draw parts, components and raw materials from around the world. Many companies are now seeking alternative suppliers in countries that appear less vulnerable to disruption.
---
THIS WASHINGTON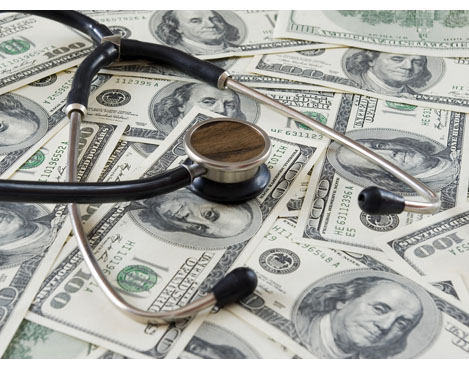 ► In today's Seattle Times — State's public health system was short on money — even before coronavirus arrived in Seattle — Washington's local public health agencies trace their shortfalls to 2000, when the Legislature repealed the motor vehicle excise tax that funded local jurisdictions. Lawmakers found other sources for about 90% of their budgets, but that amount has not increased with population growth or inflation.
► In today's News Tribune — State says it will waive school days missed for COVID-19 closures — If it's necessary, OSPI says it will file an emergency rule so it can waive days and instructional hours the districts can't make up. The agency will likely require schools to extend their years through June 19, and the rule would only apply to the 2019-20 school year unless the state gets guidance otherwise.
► In today's Spokesman-Review — Senate passes immigration law restricting federal arrests — Federal officials could not arrest people for civil violations such as some immigration offenses in or around local courthouses in most circumstances without a judge's order, under a bill that received final legislative approval Wednesday.
► In today's (Everett) Herald — Norma Smith will not seek re-election to the state House — A 13-year veteran, the Clinton Republican wants to pursue her next calling of teaching and mentoring.
► In the Ellensburg Daily Record — State DNR adds 30 new full-time wildland firefighters, forest health specialists — As catastrophic wildfires throughout Washington State become a yearly reality, the Washington state Department of Natural Resources is stepping up to increase its numbers on the front line.
---
THAT WASHINGTON
► From Yahoo Finance — It's too early to endorse a Democratic candidate, says AFL-CIO President Trumka — AFL-CIO President Richard Trumka told Yahoo Finance on Wednesday that the support of the U.S.'s largest federation of labor unions has "yet to be earned" by the Democratic presidential hopefuls. Even as the Democratic field narrowed after Super Tuesday, the AFL-CIO is "still evaluating" and "still asking the tough questions," Trumka said.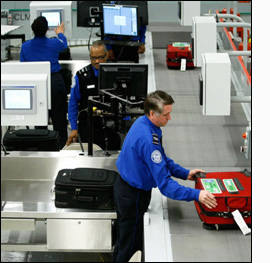 ► From FedWeek — House set to vote on ending special TSA screener policies; veto threatened — The U.S. House is set to vote this week on HR 1140 to repeal many of the restrictions on union and appeal rights for TSA screeners and end the separate pay system for them. The current policies, imposed when the TSA was created in the wake of the 9-11 attacks, have been criticized by the AFGE union which represents them and by many congressional Democrats as contributing to the traditionally high turnover and low employee satisfaction at the agency. However, the White House has threatened to veto the bill, saying the current law "provides the flexibility TSA needs so that it can quickly and efficiently adjust its workforce management to respond to emerging threats or national emergencies."
► From TPM — Trump's DOJ has not filed a single new Voting Rights Act case — The apparent refusal of President Trump's Justice Department to engage in any meaningful, public enforcement of the Voting Rights Act has taken Republicans' general hostility to the law to a whole new level.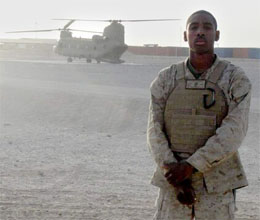 ► In today's Washington Post — VA unlawfully turned away vulnerable veterans for decades, study says, with 400,000 more at risk — The Department of Veterans Affairs has for decades unlawfully turned away thousands of veterans with other-than-honorable discharges, rendering some of the most vulnerable veterans invisible and desperate for help, according to a study released Thursday. Systemic misunderstanding of the law within VA about which veterans it should care for — and which should be denied services — has triggered improper mass denial of care since 1980, the Veterans Legal Clinic at Harvard Law School said in the study, leaving an estimated 400,000 more at risk of never gaining access to health care they may have earned.
---
NATIONAL
► From the AP — Tech giants may be profiting from forced labor of Uighur Muslims in China: report — OFILM, a tech supplier that employs Uighurs under highly restrictive conditions, touts customers like Apple, Samsung, Lenovo, Dell, HP, LG and Huawei.
► From WTOP — DC-area Safeway workers careening toward strike vote Thursday — After six months of negotiations, it is crunchtime for 10,000 D.C.-area union grocery store workers to reach a deal with Safeway. If not, they plan to strike.
---
TODAY'S MUST-READ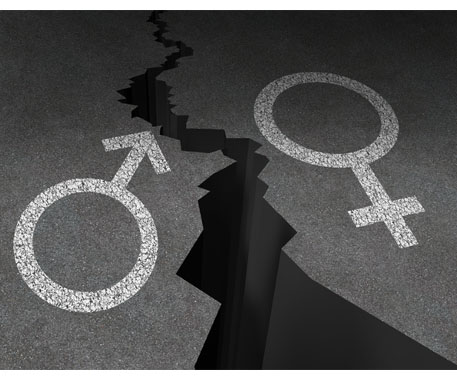 ► From the NY Times — Women's unpaid labor is worth $10,900,000,000,000 (by Gus Wezerek and Kristen Ghodsee) — This International Women's Day, we looked at how much women would have made last year if they earned minimum wage for their unpaid work they do around the house and caring for relatives. The value of this shadow labor is staggering: $10.9 trillion globally, according to an analysis by Oxfam. It exceeds the combined revenue of the 50 largest companies on last year's Fortune Global 500 list, including Walmart, Apple and Amazon. American women alone would have made $1.5 trillion last year.
---
The Stand posts links to Washington state and national news of interest every weekday morning by 10 a.m.
Short URL: https://www.thestand.org/?p=84690
Posted by
David Groves
on Mar 5 2020. Filed under
DAILY LINKS
. You can follow any responses to this entry through the
RSS 2.0
. Both comments and pings are currently closed.