Again with the tax cuts ● Evans Fruit walkout ● AT&T's 'slap in the face'
Tuesday, March 10, 2020
---
COVID-19


Answers to frequently asked questions.
► LIVE from the Seattle Times — Coronavirus daily news update, March 10 — Officials continue to confirm cases of COVID-19 around Washington state. In total, 22 people in the state are known to have died from the disease.
► From KUOW — Inslee says there may already be more than 1,000 COVID-19 cases in Washington — "The problem is, is that we really need to as leaders make decisions looking forward to where this is going, rather than where it is today," Inslee said. "We might have 1,000 people infected today in Washington but this doubles every week in an epidemic like this, and so seven weeks from now we may have 60,000 people plus infected."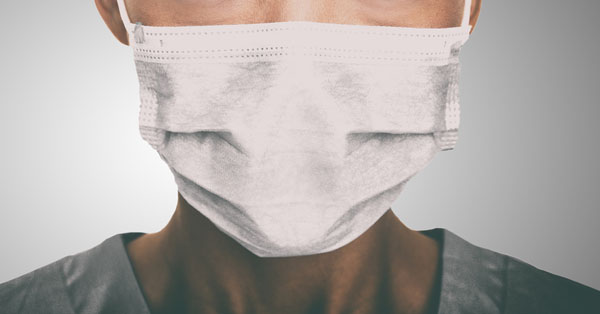 ► From The Stranger — Seattle healthcare workers say they aren't getting what they need to protect them from coronavirus — "I don't feel fine. None of us feel fine," a nurse at Virginia Mason's First Hill campus told me. "I'm getting more information from my kids' school than I am from work. They say they've got a plan in place, but it's not totally clear to the rest of us what it is, and whatever they are doing is completely reactive. They have no idea how to get in front of this."
► From KUOW — Travel nurses are coming to Seattle in the hundreds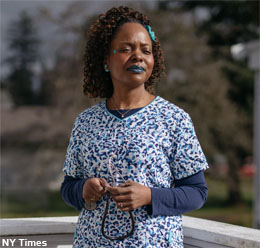 ► In today's NY Times — How one nurse in Washington is living through the coronavirus crisis (by E. Tammy Kim) — Lasana Bridges is on the front lines of the epidemic, with no paid sick leave… Nurse's aides and licensed practical nurses do exhausting, often tedious work for the four million people in residential long-term care, in return for low pay and meager benefits. America's long-term care system is already fragile, because of staffing shortages and a growing population of elderly people. The addition of an epidemic makes the situation even more perilous — for nursing staff as well as for patients.
► In today's Seattle Times — Seattle considers options to help small businesses, workers, residents during coronavirus outbreak — The discussion at a council meeting came a day after many labor and advocacy organizations urged Gov. Jay Inslee, King County Executive Dow Constantine and Durkan to help workers who stand to lose income and health benefits during the outbreak.
► In today's Olympian — Coronavirus cancels public bill signings by Gov. Inslee
► In the News Tribune — Three more Tacoma schools to close due to coronavirus
► In the Bellingham Herald — Meridian School District to close
► In today's Seattle Times — Boeing employee in Everett tests positive for COVID-19 — Boeing has asked all coworkers of the infected employee who were in close contact to remain home to self-quarantine and self-monitor.
► From IAM District 751 — IAM 751 cancels meetings, postpones events
► From Variety — SAG-AFTRA suspends in-person union meetings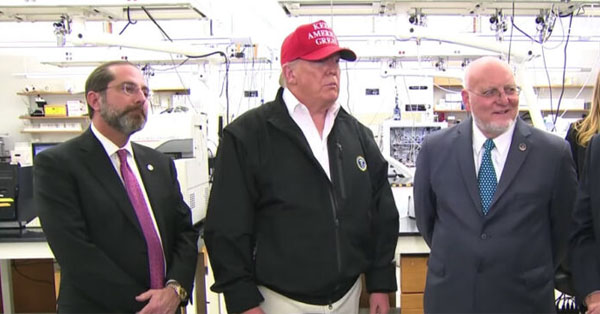 ► In today's Washington Post — From tweet eruptions to economic steps, Trump struggles for calm amid market meltdown and coronavirus crisis — Trump's overall handling of the converging crises — while spreading misinformation and blaming others — has unsettled many of his Republican allies on Capitol Hill and even inside the White House, where some aides acknowledged that the president is compounding problems with his grievances and conspiratorial mind-set.
► From Politico — While market sinks, Trump tweets on Obama, 'fake news' and the Dem primary
► From The Hill — Trump pitches tax cut to ease panic — The president took his biggest step to address the economic fallout of the coronavirus, saying he will ask Congress to approve a payroll tax cut and relief for hourly workers.
EDITOR'S NOTE — "Payroll tax cuts" means a temporary reduction in workers' contribution into the Social Security system. President Obama and Congress did this to try to stimulate the economy in the aftermath of the Great Recession in 2011 and 2012, cutting the Social Security tax paid by employees from 6.2 percent to 4.2 percent and backfilling the lost Social Security funding with general federal revenue. Naturally, when the cuts were due to expire, there was tremendous political pressure to make these temporary tax cuts permanent. By allowing them to expire, Obama faced political attacks for "raising taxes."
TODAY at The Stand — Trump plan to cut payroll taxes is 'an attack on Social Security'
► From The Hill — Democrats balk at Trump's payroll tax cut proposal — Democrats argued that cutting the federal payroll tax would not help people who have lost their jobs in this sudden downturn, or who are part of the gig economy and do not get paid by the hour.
► From The Hill — Don't shortchange Social Security for short-term economic stimulus (by Max Richtman) — If the president wants to use Social Security to stimulate the economy, why not boost benefits — instead of cutting payroll contributions?
---
BOEING

► In today's Seattle Times — Boeing engineering union splits over contract extension, producing two divergent contracts — Members of the two distinct bargaining groups in Boeing's white-collar union have split over a proposed four-year contract extension, with the engineers voting to approve and the technical staff voting to reject the company offer. This means the two SPEEA bargaining units — one covering 12,764 engineers and the other 4,705 technical staff — will have significantly different contracts for at least the next two years.
TODAY at The Stand — SPEEA engineers, technical workers at Boeing split votes
► In today's Seattle Times — Ethiopia blames Boeing's 737 MAX design and training in interim report on crash — A day before the one-year anniversary of the Ethiopian Airlines crash of a 737 MAX that killed 157 people, the interim investigation report blamed Boeing's design of the jet's new flight control system and the training Boeing offered pilots.
---
ELECTION



► In today's Seattle Times — What you need to know about Washington state's March 10 presidential primary — Votes will be tallied today in Washington's presidential primary — a pivotal contest between Joe Biden and Bernie Sanders to seize or shift momentum in the race for the Democratic presidential nomination.
► In today's NY Times — I wasted my vote in a state that finally matters (by Timothy Egan) — I voted early for a candidate who has since dropped out. I will have zero influence on the outcome. I will never vote before Election Day again.
---
LOCAL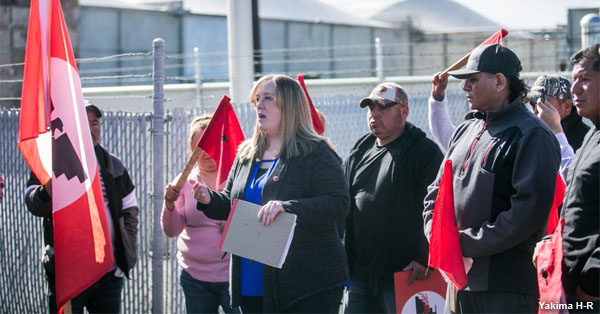 ► In today's Yakima H-R — Evans Fruit workers walk out over wages and labor conditions — More than a dozen Evans Fruit pesticide sprayers in Sunnyside walked off the job Friday over wage and safety concerns. Several of the workers, along with the United Farm Workers, gathered outside Evans Fruit's Yakima plant Monday to speak to media. Evans Fruit is one of the state's largest fruit companies with thousands of acres throughout Central Washington and packing plants in Cowiche, Tieton and Yakima. They had been working 12 to 15 hours a day, they said, with much of that time spent spraying pesticides. Workers said they were not provided with the proper equipment to protect themselves while spraying.
---
THAT WASHINGTON
► From The Blade — NLRB seeks to cut LGBTQ protections in its own union contract talks — The National Labor Relations Board is seeking under the Trump administration to axe LGBTQ non-discrimination language — as well as protections based on race, sex and religion — from its union contract with professional attorneys within the U.S. agency.
---
NATIONAL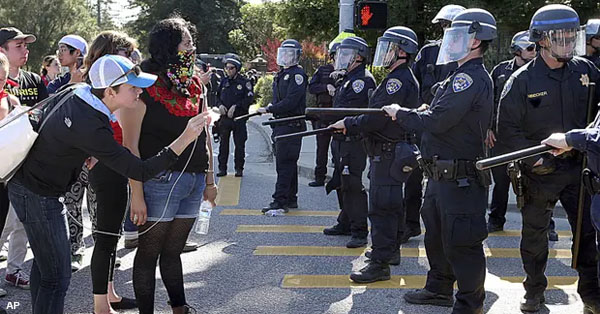 ► In the LA Times — UC's harsh response to a student strike shows it's a business more than a university (by Michael Hiltzik) — Like many other public universities that have been systematically bled of financial support by their states, the University of California has been behaving less and less like an educational institution and more like a business. Nothing illustrates that quite as well as the university's reaction to graduate teaching assistants at UC Santa Cruz, who have staged a wildcat strike to protest UC's failure to help them shoulder the crushing cost of housing in the community.
► From the AP — Virginia lawmakers OK limited public sector bargaining bill — Virginia lawmakers gave final passage Sunday to a bill that would end the state's outright ban on public sector collective bargaining and extend the right to local government workers if their locality opts in. The measure marks a historic shift in traditionally business-friendly Virginia but a mixed bag for the workers and coalition of labor unions that pushed for the change.
---
TODAY'S MUST-READ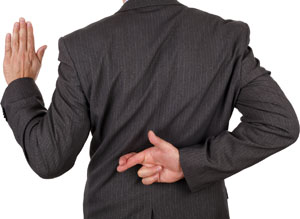 ► From The Guardian — 'A slap in the face': AT&T workers upset jobs slashed despite Trump tax cuts — It was not meant to be like this. Huge tax cuts, supported by AT&T, were meant to allow companies to hire more and pay better. But instead AT&T has cut 37,818 jobs in the U.S. from when the Trump tax cut bill first went into effect in 2018 to the end of 2019, with more than 4,000 jobs cut in the last quarter of 2019, based on the company's quarterly reports.
The company strongly supported the tax cut bill and promised workers a $1,000 bonus ahead of the bill's passage amid claims of a hiring spree. The bill, passed in December 2017, cut the corporate tax rate from 35% to 21%, saving AT&T an estimated $21 billion initially, with an estimated $3 billion in annual savings. Despite AT&T's promises to invest these savings back into their workforce, the company has shed the number of employees since the bill went into effect, while capital investments have declined. In 2018, AT&T's capital investments declined to $21.25 billion, and the company announced plans to reduce it further in 2020 to $20 billion, while rolling out a three-year plan to spend $30 billion on stock buybacks… AT&T workers have also reported the company is forcing current employees to train foreign replacements as their jobs are being outsourced.
---
The Stand posts links to Washington state and national news of interest every weekday morning by 10 a.m.
Short URL: https://www.thestand.org/?p=84871
Posted by
David Groves
on Mar 10 2020. Filed under
DAILY LINKS
. You can follow any responses to this entry through the
RSS 2.0
. Both comments and pings are currently closed.