Anger, worry at Boeing ● Workers' no-win choices ● Korea tops U.S.
Thursday, March 19, 2020
---
LOCAL
► LIVE from the Seattle Times — Coronavirus daily news update, March 19 — The state Department of Health announced 175 new cases Monday, bringing the state total to 1,187 cases, including 66 deaths.
► In the Seattle Times — King County Metro will reduce bus service amid coronavirus outbreak — King County Metro will reduce service starting Monday, including not running some bus routes and cutting trips on "nearly all routes," the agency said Wednesday evening. Details will come by Friday.
► In the (Longview) Daily News — Pulp mills continue operating — COVID-19 concerns have not curtailed manufacturing operations at two Longview paper mills so far, two of the area's economic mainstays.
---
BOEING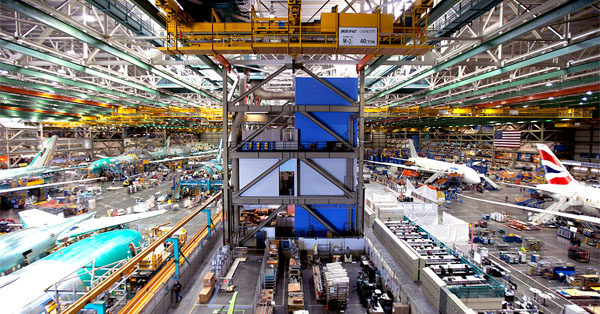 ► In the Seattle Times — Boeing workers increasingly angry, worried as coronavirus infections rise inside the factories — A total of 14 Boeing employees in the Puget Sound region are now confirmed to have the virus, most of them in Everett. And even though that manufacturing complex covers 1,000 acres with as many as 200 separate buildings, including the largest by volume in the world, it isn't big enough for some people on site to feel safe from the virus. "It's extremely unsettling," said the 777X employee, who has been at Boeing more than a decade. "This is the most panicked I've ever seen the Machinist membership. None of us can get our minds off it."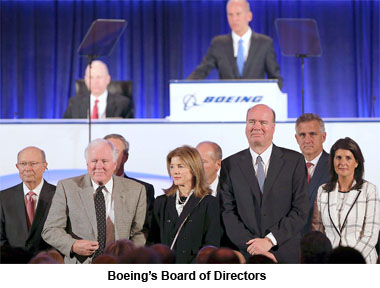 ► In the Seattle Times — David Calhoun's Boeing criticism misses its most deserving target (editorial) — Company directors, including CEO David Calhoun, should be replaced for the shoddy oversight that allowed this industry leader to dangerously lose its way. Boeing requires strong, farsighted guidance to prevail over its ongoing crises… Calhoun and the board of Boeing directors he still belongs to have shown little capacity to learn from how the company arrived at this low point, despite having the closest possible vantage point. They should accelerate their culture change or move aside for leaders who are capable of thoughtful corporate governance.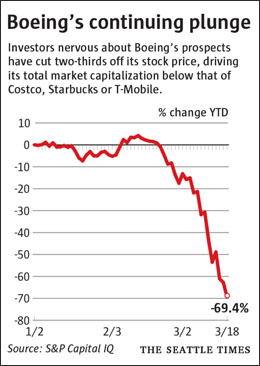 ► From The Street — Boeing bailout, liquidity questions unsettle investors — Boeing is seeking $60 billion in government aid to safeguard millions of jobs and thousands of companies, but investors are focused on near-term stresses for the world's second-largest planemaker. Boeing said yesterday that it needs a "minimum" of $60 billion in government aid in order to support the U.S. aerospace industry's 2.5 million jobs. Sen. Chuck Schumer (D-NY), however, Tweeted yesterday that many companies now seeking government support have spent billions on share buybacks overt the past decade. Boeing, for its part, has spent $43 billion buying back shares over the past six years.
► From Politico — Airline bailout faces a giant hurdle: Limits on exec bonuses and stock buybacks — Democrats slammed the White House's $50 billion proposal for airlines, calling for stricter limits on executive bonuses, stock buybacks and even carbon emissions.
► From Forbes — Why labor unions were right on share buybacks (by Ted Reed) — In the airline industry, quarterly earnings calls over the past five years typically included Wall Street analysts questioning management about the pace of buybacks and urging more. Now, doing what Wall Street wanted, as hundreds of industries did, is cited as a reason not to bail out a struggling, vulnerable and essential industry that generally compensates workers fairly, thanks to its unions. "If there's anything to learn here, it is that buybacks do not work," said Sito Pantoja, general vice president of the International Association of Machinists. "Now we know there was never going to be enough cash and reserves to overcome such a horrific event as the coronavirus pandemic… You should never dedicate a large portion of your net earnings to buy back stock," he said. "You should put that earnings back into the company and into the employees. You should buy more aircraft, new facilities, more equipment, more buildings, and make sure employees benefit."
► From Bloomberg — Lufthansa to cut 95% of flights in survival mode — Three of the world's leading airlines laid bare the devastation the coronavirus is inflicting on air travel, with Deutsche Lufthansa AG and Delta Air Lines parking a total of 1,500 planes and Qantas Airways laying off close to 30,000 employees in some of the industry's deepest cuts to date.
---
NON-VIRAL NEWS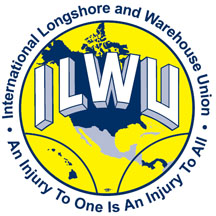 ► In the NW Labor Press — Judge lowers ILWU jury award — ICTSI has until March 19 (today) to decide whether to accept the lower $19 million in damages or be granted a new trial that would focus solely on determining the right amount of damages. If it accepts the reduced amount, ILWU would have 30 days to decide whether to pay it, appeal the decision, or file for bankruptcy.
► In the NW Labor Press — Construction industry exempted in final rule on Industry-Recognized Apprenticeship Programs — It worked. An energetic campaign by North America's Building Trades Unions and its affiliates got the Trump administration to back off a plan that would have weakened apprenticeship programs — in construction anyway. The rule is supposed to take effect May 11. But the DOL never had Congressional authority to develop or implement IRAPs. Congress hasn't allotted any money for it, and a group of mostly Democratic lawmakers is opposed.
EDITOR'S NOTE — This is a significant victory for building trades unions, but there are a number of other unions with apprenticeship programs that remain jeopardized by IRAPs.
The Stand (Aug. 1, 2019) — Urge Labor Department to save state-registered apprenticeships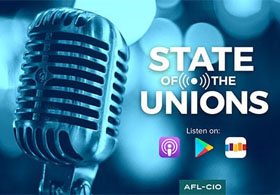 ► From the AFL-CIO — Working America: A conversation with the AFL-CIO's community affiliate ("State of the Unions" podcast) — Co-host Julie Greene Collier and guest co-host Carolyn Bobb sit down with Matt Morrison, executive director of Working America, the 3.5 million-member community affiliate of the AFL-CIO, to discuss how the affiliate is mobilizing millions of workers from all demographics who otherwise lack representation at work.
---
THIS WASHINGTON



► In the News Tribune — No residential evictions for 30 days because of coronavirus, Inslee announces — Gov. Jay Inslee on Wednesday announced a statewide moratorium on evictions of residential tenants for the next 30 days, along with several other measures to help workers, small businesses, and other residents who are facing the loss of income during the COVID-19 outbreak.
► In the Seattle Times — Inslee says now not the time for a coronavirus 'shelter in place' order in Washington — He said it is not yet time to order Washingtonians to shelter in place, ban all nonessential travel, or institute travel cordons, essentially closing off the most infected areas of the state.
► From KIRO — Patient at Western State Hospital tests positive for COVID-19 — A patient at Western State Hospital in Lakewood tested positive for COVID-19, according to the Washington Department of Social and Health Services.
► In the Olympian — State elections chief asks governor to cancel April 28 election to protect workers
---
THAT WASHINGTON
► From MSNBC — How to keep U.S. workers safe during coronavirus — Sen. Jeff Merkley (D-Ore.) and AFL-CIO President Richard Trumka join Morning Joe to discuss safety for U.S. workers and what the labor movement is doing in this time of crisis.
► From The Hill — Trump signs coronavirus aid package with paid sick leave, free testing — The House-passed measure called the Families First Coronavirus Response Act was approved by the Senate earlier Wednesday and includes provisions offering paid leave benefits for Americans, bolstered unemployment benefits and free diagnostic testing for the virus.
► From CBS News — Trump invokes Defense Production Act to speed medical supply production — The move will speed up and expand the supply of resources from the country's industrial base, particularly to increase the production of medical supplies and equipment. The country lacks a sufficient number of ventilators, masks, and other critical items needed to meet the demand.
► From OSHA — Construction companies asked to donate masks to hospitals for COVID-19 — The Trump administration has urged construction companies to donate construction-grade N95 masks to local hospitals and clinics and forego additional orders since the nation's hospitals are in desperate need of masks and other equipment for healthcare workers.
ALSO at The Stand — Your supplies save lives: Donate unused personal protective gear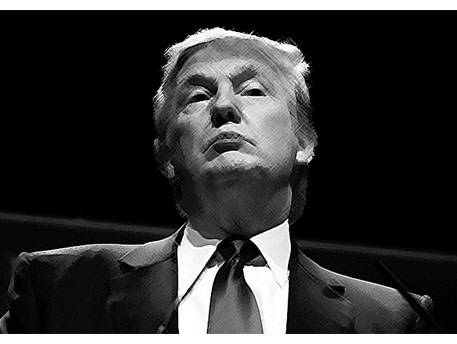 ► In the Washington Post — Trump is stoking xenophobic panic in a time of crisis (by Rep. Ted Lieu) — Trump's repeated insistence on calling coronavirus the "Chinese virus" is more than just xenophobic; it causes harm both to Asian Americans and to the White House's response to this life-threatening pandemic… Trump's rhetoric adds fuel to the growing fire of hatred being misdirected at Asian Americans. The fact that he is the president of the United States, who is responsible for the well-being of all Americans, only makes his rhetoric even more disturbing.
► From Politico — First 2 members of Congress test positive for coronavirus — Reps. Mario Diaz-Balart (R-Fla.) and Ben McAdams (D-Utah) both developed symptoms on Saturday.
► From Politico — Governors brace for coronavirus budget cliff as tax dollars evaporate — Governors of both parties are now calling on Trump and Congress to step in with billions in federal aid and reductions in red tape.
► In the Washington Post — Americans should not have to choose between their health and democracy — The abrupt cancellation of Ohio's primary on the eve of Tuesday's election, voting problems in the three states that pressed ahead and the decision by five other states to postpone future primaries underscored the need — indeed, the urgency — for measures that will ensure that everyone who wants to cast a ballot in this fall's elections can do so without a risk to health. Foremost among these should be expanding the ability of people to vote early and to vote by mail. Indeed, the recent primaries demonstrated how successful these reforms have been. Washington, a state hit hard and early by the coronavirus epidemic, didn't have to wrestle with issues of public safety for voters because its March 10 primary was conducted completely, and without problems, by mail.
---
NATIONAL
— mike luckovich (@mluckovichajc) March 18, 2020
► In the Washington Post — Coronavirus means many U.S. workers are making no-win choices — Americans have been told they need to stay home to help prevent the spread of the coronavirus. For some workers, it's hard to choose between a paycheck and public health, keeping benefits or keeping the coronavirus from infecting their families and even losing sick time or testing positive.
► From The Hill — Claims for unemployment benefits spike as coronavirus forces thousands of layoffs — The sharp rise in claims for unemployment insurance comes as businesses in the restaurant and bar, entertainment, travel, retail and hospitality industries face mandatory closures across the U.S. as the coronavirus pandemic escalates.
► From Reuters — Detroit automakers idle U.S. plants to combat coronavirus outbreak — The Detroit Three automakers will shut down their U.S. plants to stop the spread of coronavirus, bowing to pressure from the union representing about 150,000 hourly workers at those facilities, industry officials said.
► From HuffPost — House cleaners are out of work, unprotected during outbreak — One house cleaner lost all her clients. Another is worried about being infected if she goes to work. Neither will get paid if they stay home.
► From Variety — Studios, unions grapple with pay for production crew members amid shutdowns
---
TODAY'S MUST-READ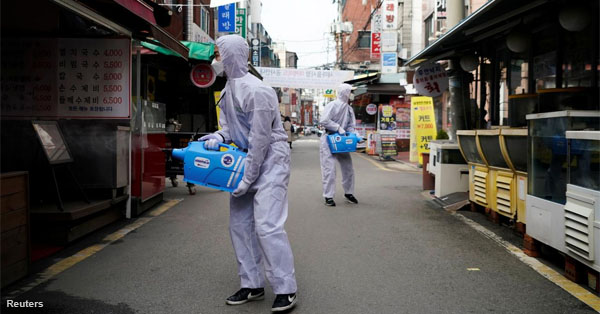 ► From Reuters — How Korea trounced U.S. in race to test people for coronavirus — South Korea's swift action stands in stark contrast to what has transpired in the United States. The Koreans have tested well over 290,000 people and identified over 8,000 infections. New cases are falling off: Ninety-three were reported Wednesday, down from a daily peak of 909 two weeks earlier. The United States, whose first case was detected the same day as South Korea's, is not even close to meeting demand for testing. About 60,000 tests have been run by public and private labs in a country of 330 million, federal officials said Tuesday.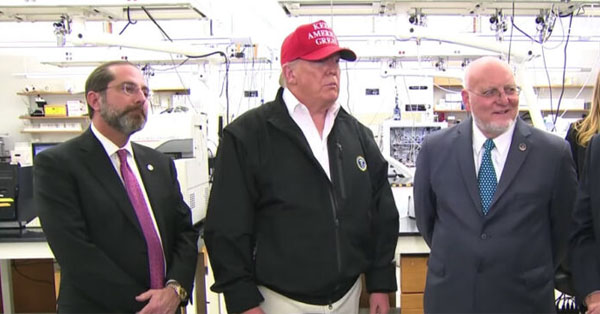 As a result, U.S. officials don't fully grasp how many Americans have been infected and where they are concentrated – crucial to containment efforts. While more than 7,000 U.S. cases had been identified as of Wednesday, as many as 96 million people could be infected in coming months, and 480,000 could die, according to a projection prepared for the American Hospital Association by Dr. James Lawler, an infectious disease expert at the University of Nebraska Medical Center. "You cannot fight what you cannot see," said Roger Klein, a former laboratory medical director at the Cleveland Clinic and previously an adviser to the U.S. Department of Health and Human Services on clinical laboratory issues.
How the United States fell so far behind South Korea, according to infectious disease experts, clinicians and state and local officials, is a tale of many contrasts in the two nations' public health systems: a streamlined bureaucracy versus a congested one, bold versus cautious leadership, and a sense of urgency versus a reliance on protocol.
---
The Stand posts links to Washington state and national news of interest every weekday morning by 10 a.m.
WASHINGTON IS A UNION STATE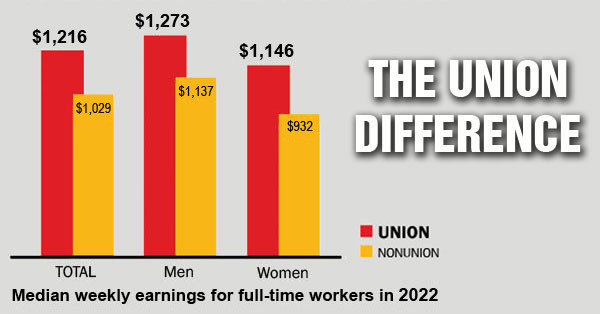 CHECK OUT THE UNION DIFFERENCE in Washington state: higher wages, affordable health and dental care, job and retirement security.
FIND OUT HOW TO JOIN TOGETHER with your co-workers to negotiate for better working conditions and respect on the job. Or go ahead and contact a union organizer today!