WSLC, organized labor seeks passage of racial equity bills
UPDATE (March 9, 2020) — All five of the bills listed below have now passed both houses of the Washington State Legislature and are headed to Gov. Jay Inslee's desk for signature. Congratulations and thank you to all of the bill's sponsors and to the people who called their legislators to urge support for these important bills!
---
The following is from the Washington State Labor Council, AFL-CIO: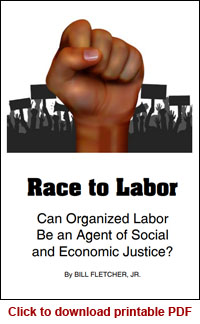 OLYMPIA (March 3, 2020) — The Washington state labor movement is proud of its work to advance racial equity within its unions and communities. In 2015, the unions that comprise the Washington State Labor Council, AFL-CIO voted to establish a groundbreaking Race and Labor program for racial justice. For the past five years, the WSLC developed and has conducted racial justice workshops at unions throughout the state.
That work is paying off.
Labor leadership increasingly reflects our diverse membership. Union members of color have growing opportunities to participate in their labor organizations through the availability of translations and interpretations in multiple languages, affinity groups, and structural changes that make apprenticeship programs and union membership accessible for historically marginalized communities. Our experience has shown us that collective bargaining agreements are a powerful tool for improving socioeconomic conditions, curbing the impact of racism in wages, raises, job protections, and workplace safety.
All that said, our work is far from done.
The legislative priorities of the WSLC and many of its affiliated unions reflect these perspectives and experiences. This year the labor community is supporting the following legislation with critical impacts to racial equity: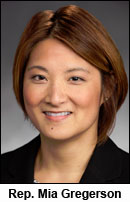 HB 1783 — Sponsored by Rep. Mia Gregerson (D-SeaTac), HB 1783 would establish the Washington State Office of Equity to promote access to equitable opportunities and resources that reduce disparities and improve outcomes statewide across all sectors of government. It requires all state agencies to designate a diversity, equity, and inclusion liaison; create diversity impact analyses and report annually to the Equity Office on them; develop plans for diversity, equity, and inclusion and for language access; provide data and information to the Equity Office; and collaborate with the Equity Office to develop performance measures.
HB 1783 passed the House 56-41 and is now in Senate Ways & Means.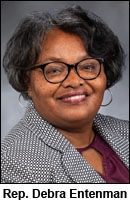 HB 2441 — Sponsored by Rep. Debra Entenman (D-Kent), HB 2441 would improve access to Temporary Assistance for Needy Families (TANF) by directing DSHS to conduct outreach to families whose benefits have terminated due to time limits and who appear to otherwise meet the expanded time-limit extension criteria and to encourage them to reapply for assistance.
HB 2441 passed the House 57-41 and is now in Senate Ways & Means.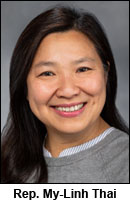 HB 2567 — Sponsored by Rep. My-Linh Thai (D-Bellevue), HB 2567 would ensure open courts for everyone by protecting all people from warrantless civil immigration arrests at courthouses. It prohibits court staff and prosecutors from using state and local justice resources to report people for federal immigration enforcement, and requires courts to collect data on immigration agents' surveillance of courthouses in Washington. These measures will build community trust in local courts, prohibit immigration agents from interfering in local court functioning, and preserve access to our courts for all.
HB 2567 passed the House 55-43 and is now in Senate Rules.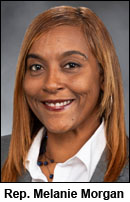 HB 2602 – Sponsored by Rep. Melanie Morgan (D-Parkland), addresses hair discrimination by defining race as inclusive of traits historically associated with race, including hair texture and protective hairstyles, including braids, locks, and twists.
HB 2602 passed the House 87-10, and is now in Senate Rules.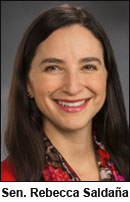 SB 5165 — Sponsored by Sen. Rebecca Saldaña, SB 5165 would prohibit discrimination based on immigration or citizenship status in Washington state. It does not does not supersede federal law, but rather allows the state to maximize protections against discrimination.
SB 5165 passed the Senate 26-20 and is now in House Rules.
---
The WSLC and many of its affiliated unions are urging Washington state legislators to pass and invest in these bills, which are essential priorities for improving the lives of people of color in Washington. The following unions and community partners co-signed a letter to all legislators in support of the above-listed bills:
AFT Washington
Brotherhood of Locomotive Engineers and Trainmen-Wash. State Legislative Board
Centro Latino
Certified Electrical Workers of Washington
Economic Opportunity Institute
IAM District 751
IBEW 77
Inlandboatmen's Union
PROTEC17
SEIU 6
SEIU 775
SEIU 925
SEIU 1199NW
SMART Transportation Division/United Transportation Union
Teamsters Local 117
Teamsters Joint Council No. 28
UFCW 21
UNITE HERE Local 8
Washington Education Association
Washington Federation of State Employees
Washington Public Employees Association
Washington State Council of Fire Fighters
Washington State Council of County and City Employees
Washington State Labor Council
Washington State Nurses Association
Short URL: https://www.thestand.org/?p=84591
Posted by
David Groves
on Mar 3 2020. Filed under
STATE GOVERNMENT
. You can follow any responses to this entry through the
RSS 2.0
. Both comments and pings are currently closed.