Hunger strike ● Why Yakima's infected ● Expendable nurses
Wednesday, May 20, 2020
---
LOCAL
► LIVE from the Seattle Times — Coronavirus daily news update, May 20 — The latest count of COVID-19 cases in Washington totals 18,881 infections (up 212 from yesterday) and 1,031 deaths (7-day average of deaths per day: 10), according to the state officials.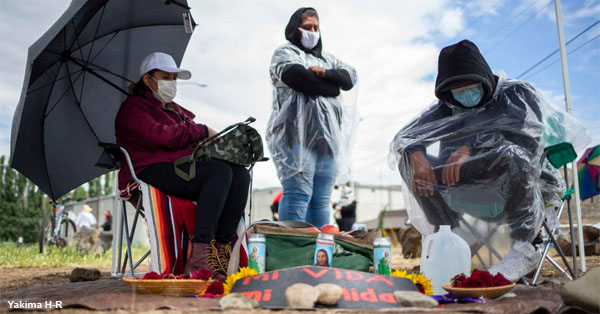 ► From the Yakima H-R — Two Allan Bros. workers begin hunger strike as walkouts continue at Yakima Valley fruit companies — More than 30 Allan Bros. workers continued their walkout Tuesday, with two workers starting a hunger strike. Workers from the Naches-based fruit warehouse have been on strike since May 7. Just after noon Tuesday, Maribel Medina and Cesar Traverso started a hunger strike. The striking workers — along with several outside supporters — marked the occasion with a small ceremony. It included a prayer over Medina and Traverso and the reading of a meditation by Cesar Chavez, founder of the United Farm Workers… Workers at Monson Fruit and Matson Fruit in Selah and Columbia Reach Pack, Frosty Packing and Hansen Fruit in Yakima also continued strikes Tuesday.
TODAY at The Stand — How you can support strikers in Yakima
► From the Public News Service — WA farm, fruit-packing workers in fight for health protections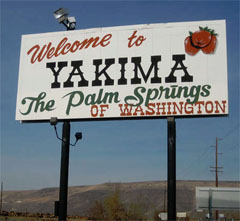 ► From the Seattle Times — No, we're not all in this together — look at what's happening with coronavirus in Yakima (by Danny Westneat) — Yakima County now has a case rate of more than 1,000 per 100,000 residents, the highest of any county on the West Coast and three times the rate of King County. The Yakima outbreak was clustered at first in nursing homes, like here, but is now running through agriculture and fruit-packing plants. The health officer there said the spread there versus relative containment elsewhere is because two-thirds of the jobs in Yakima are considered both "essential" (such as the food industry) and hands-on (can't be done remotely). "We're a little bit of a model of what it looks like when you have a lot of the population going off to the workplace," said Dr. Teresa Everson… Sixty-four percent of the infected people are Hispanic or Latino. Some of the Latino neighborhoods have case rates up to 2,300 per 100,000 — five times the U.S. average, and nine times the state rate… "Return to work," read a sign, in Spanish, on a car roaming past lines of protesting striking migrant workers. "Your fear is the virus that is attacking our civil rights. Free yourself!" Yeah, you there, the poorest, most marginalized people in the state. You be the tip of the spear. Seriously this tale of two counties, King and Yakima, is a study in how the pandemic is widening society's preexisting class divides.
► From the Spokesman-Review — STA gets $23.4 million to keep buses running as it braces for likely shortfalls, cuts — The Spokane Transit Authority has received a $23.4 million cash infusion from the federal government that will help keep Spokane's bus system operating in the near term. But it likely won't be nearly enough to cover the long-term repercussions of the COVID-19 pandemic on the agency.
► From the Seattle Times — King County workers voluntarily leave their main jobs to find recipients for coronavirus donations — King County has taken on a new responsibility during the coronavirus crisis: matchmaker. The King County Donations Connector website advertises itself as providing "ways to help and get help during COVID-19," and it does this by matching donors and recipients who might otherwise struggle to connect. Those donors and recipients can thank the county employees who temporarily left their regular jobs to join the donations management team, starting the program from scratch.
---
BOEING
► From the Seattle Times — FAA response to 737 MAX crash report preserves Boeing's big role in certifying its own planes — The FAA on Tuesday said it plans changes to how new airplane models are certified, but will preserve Boeing's central role in that process — despite criticism that Boeing mistakes in certifying the 737 MAX allowed design flaws that killed 346 people in two crashes.
---
THIS WASHINGTON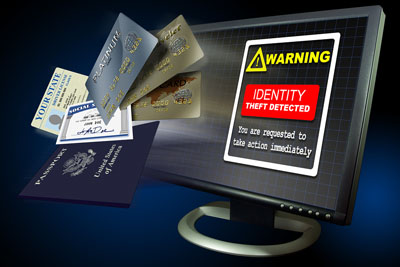 ► From KIRO 7 — Impostors wreak havoc on Washington state unemployment system — In the last five days, the King County Sheriff's Office has had nearly 1,700 victims file police reports online. Victims don't know they've been targeted until they get a letter in the mail. It is part of the impostor fraud hitting unemployment systems from Washington, to Massachusetts and to Florida. The Secret Service is investigating a multimillion dollar fraud scheme led by an organization with ties to Nigeria targeting the unemployment security system.
► From the Seattle Times — Inslee announces guidelines that could allow 10 more counties to reopen under coronavirus recovery plan — Gov. Jay Inslee on Tuesday announced expanded criteria that can allow more Washington counties to reopen more quickly under his four-phase coronavirus recovery plan. That expansion will potentially allow 10 more of Washington's 39 counties to reopen. It could greatly expand the number of Washington businesses able to resume operations quickly under safety guidelines intended to prevent the spread of COVID-19.
► From the Seattle Times — As dental offices start to reopen, some hygienists still wary of coronavirus risk — Dental offices throughout the state are reopening for routine care this week, and while dentists say they're taking numerous precautions to protect patients and employees from coronavirus exposure, some hygienists still have concerns about returning to work.
► From Politico — Rep. Jayapal: Trump's coronavirus response is like 'The Hunger Games' — "States have sort of been left to play out 'The Hunger Games' on procuring swabs," said Jayapal. "Literally, we have governors — my governor included — calling random people in China to try to get swabs off the back of a truck somewhere and get them here, only to find out then that perhaps they're not validated; they're not good for use. Same thing with PPE."
---
THAT WASHINGTON
► From the NY Times — More than 900 children have been expelled under a pandemic border policy —  Since the coronavirus broke out, the Trump administration has deported hundreds of migrant children alone — in some cases, without notifying their families.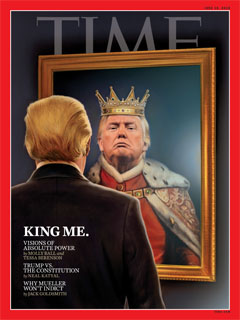 ► From the Washington Post — Trump's preferred construction firm lands $1.3 billion border wall contract, the biggest so far — A North Dakota construction firm that has received backing from Trump has now secured the largest border wall contract ever awarded, a $1.3 billion deal to build 42 miles of black-painted fencing in southern Arizona. After its initial bids for border contracts were passed over, Fisher Sand and Gravel and its CEO, Tommy Fisher, cut a direct path to the president by praising him on cable news, donating to his Republican allies and cultivating ties to former Trump adviser Stephen K. Bannon, GOP Senate candidate Kris Kobach and other conservative figures in Trump's orbit.
► From Reuters — Trump threatens to cut off federal money for Michigan over mail-in voting — Trump on Wednesday called Michigan's plan to send mail-in voting applications to all voters in the state illegal, without citing a specific law, and threatened to withhold funding to the state.
---
NATIONAL
► From the Washington Post — The director of National Nurses United on the lack of PPE during the pandemic: 'This is just out of control' — NNU executive director Bonnie Castillo:
"The hospitals and our health-care industry subscribe to what is known as 'just in time.' Just-in-time staffing. Just-in-time purchasing of supplies. They've taken a calculated risk because we have a profit-driven health-care system. They actively monitor the bottom line. And they took a gamble relative to how much to have and how much to be prepared. We see this all the time in the day-to-day running of hospitals where we are struggling for safe staffing or have insufficient supplies and/or equipment. But this is something that is very serious and spreads like wildfire. Obviously, at the federal level they were quick to dismiss it. And the CDC came out with guidelines shifting commensurate to what the hospitals are complaining of. The lower standard is cheaper. So they just kept lowering and lowering, all the way down to bandannas. There was this moment of: We're expendable. They're looking at us like fodder."
► From The Guardian — Survey finds 87% of America's nurses forced to reuse protective equipment — Despite ongoing calls for protective measures, 84% of those surveyed have not been tested for COVID-19 and 72% work with exposed skin or clothing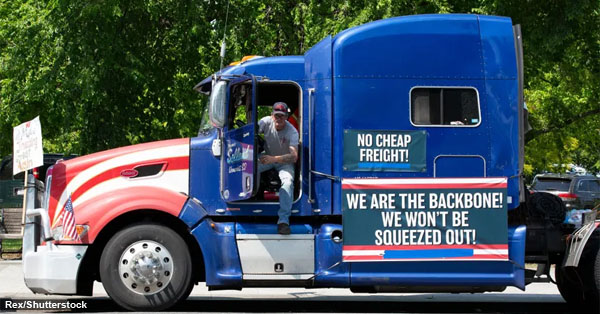 ► From the Guardian — Strikes erupt as U.S. essential workers demand protection amid pandemic — Wildcat strikes, walkouts and protests over working conditions have erupted across the U.S. throughout the coronavirus pandemic as "essential" workers have demanded better pay and safer working conditions. Labor leaders are hoping the protests can lead to permanent change. "There are no federal mandates or requirements to implement the social distancing guidance or anything else. It's only guidance and employers can choose to implement them or not," said Deborah Berkowitz, director of worker safety and health for the National Employment Law Project. "And that is why, in an unprecedented way, they are walking out to bring public attention to the fact that their companies are not protecting their safety and health."
► From In These Times — A quiet frenzy of union organizing has gripped the nonprofit world — Over the past two years, there has been a legitimate boom in nonprofit union campaigns. All of those that have gone public have been successful. Alongside the recent rise in unionization at media outlets, museums and cultural institutions, nonprofit workers are part of an unprecedented uprising of labor organizing in white collar professions.
EDITOR'S NOTE — Mission-driven doesn't have to mean low pay. Find out more information about how you can join together with co-workers and negotiate a fair return for your hard, important work. Or go ahead and contact a union organizer today!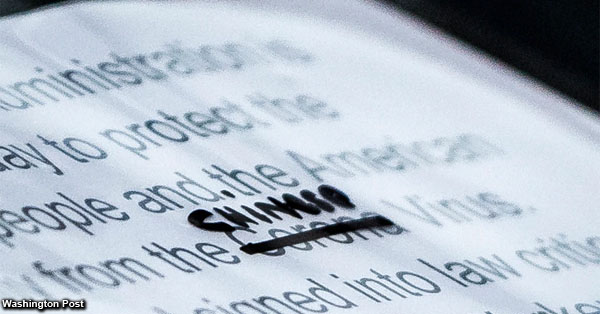 ► From the Washington Post — Asian American doctors and nurses are fighting racism and the coronavirus — Across the country, Asian American health-care workers have reported a rise in bigoted incidents. The racial hostility has left Asian Americans, who represent 6 percent of the U.S. population but 18 percent of the country's physicians and 10 percent of its nurse practitioners, in a painful position on the front lines of the response to the coronavirus pandemic. Some covid-19 patients refuse to be treated by them. And when doctors and nurses leave the hospital, they face increasing harassment in their daily lives, too.
EDITOR'S NOTE — Thanks, Trump.
► From the Guardian — Florida scientist says she was fired for refusing to change Covid-19 data 'to support reopen plan' — Dr Rebekah Jones says she was fired from state's Department of Health by the governor after protesting order to censor information.
► From the St. Louis Post-Dispatch — Former state senator elected president of Missouri AFL-CIO — Jake Hummel, an electrician with the IBEW, was elected president of the Missouri AFL-CIO Tuesday by the union's executive board to replace Mike Louis, who is retiring June 30. Merri Berry, a UFCW member who current serves as political director, was elected to take over Hummel's former post of secretary-treasurer for the organization.
► From The Onion — Amazon institutes new 'Hero Tax' charging essential workers additional $2 per hour for honor of bravely performing job — Company spokesperson Janice Fischer: "In the last several weeks, we've seen thousands of employees called 'brave, selfless heroes' over and over again, and we here at Amazon want to remind them that respect like that doesn't just come for free."
---
The Stand posts links to Washington state and national news of interest every weekday morning by 10 a.m.
WASHINGTON IS A UNION STATE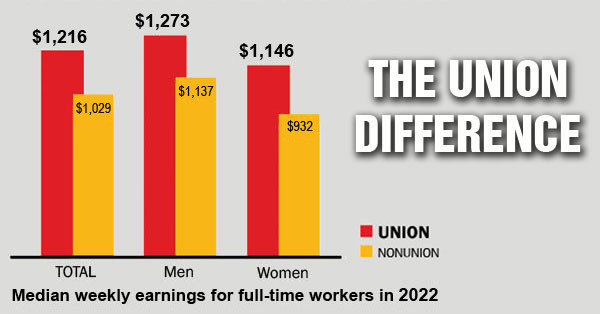 CHECK OUT THE UNION DIFFERENCE in Washington state: higher wages, affordable health and dental care, job and retirement security.
FIND OUT HOW TO JOIN TOGETHER with your co-workers to negotiate for better working conditions and respect on the job. Or go ahead and contact a union organizer today!