Line of duty death ● Bryson gets the nod ● Help workers, don't kill them
Tuesday, May 19, 2020
---
LOCAL
► LIVE from the Seattle Times — Coronavirus daily news update, May 19 — The most recent count of COVID-19 cases in Washington totals 18,611 infections (up 213 from yesterday) and 1,007 deaths (7-day average of deaths per day: 8), according to the state officials.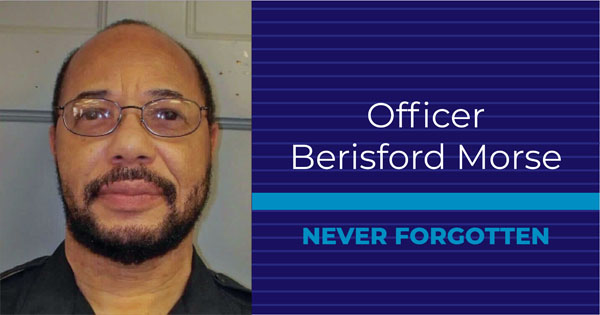 ► From Teamsters Local 117 — Line of duty death: We mourn the COVID-19 related passing of Teamster officer at MCC — "We are extremely saddened to hear the news of the passing of Berisford Morse, a Teamster Correctional Officer with over 17 years of service at the Monroe Correctional Complex. Officer Morse died May 17, 2020 due to complications from COVID-19," said Michelle Woodrow, President and Executive Director of Teamsters 117. "On behalf of the Teamsters Local 117 Executive Board and the 17,000 members of our Local Union, we would like to express our heartfelt sympathy and deep condolences to Officer Morse's family, friends, and co-workers during this difficult time."
► From the (Everett) Herald — A Monroe corrections officer has died from COVID-19 — The state Department of Corrections says Berisford Anthony Morse, 65, died in the line of duty.
► From the Seattle Times — UW Medicine furloughs 1,500 staffers, with more on the table; could $500 million shortfall hamper coronavirus response? — On Monday, UW Medicine officials announced one- to eight-week furloughs for 1,500 professional and classified non-union staff, which includes management and administrative workers. UW Medicine has a workforce of about 30,000 people. Management and unions will bargain this week over furloughs for unionized staffers and could have an agreement by week's end, said Lisa Brandenburg, president of UW Medicine Hospitals and Clinics.
The Stand (May 15) — UW unions stand strong, united for safety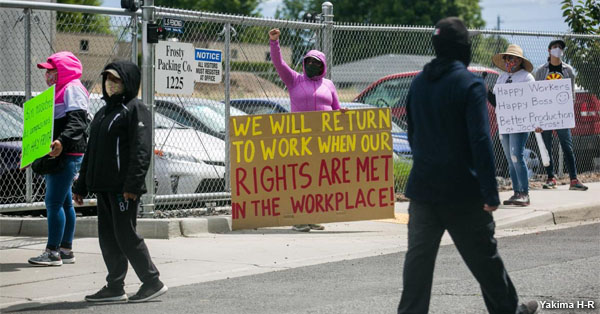 ► From the Yakima H-R — Worker strikes continue at 6 Yakima Valley packing houses — Strikes continued at six fruit packing houses Monday, though not without some pushback. Hansen Fruit workers had to relocate after the company prohibited activity at a previous site near the plant's parking lot, said Edgar Franks of Familias Unidas por la Justicia, a farmworkers union. Workers are seeking, among several things, more assurances that officials are following social distancing and cleaning procedures, and hazard pay. The union has been in the Yakima Valley since May 8 to assist workers in strikes, which started last week. However, the union and other groups supporting the strikes said workers at individual plants are leading the strikes.
TAKE A STAND! — You can support these striking workers by:
1) Following and sharing #EssentialWorkers news via FUJ's Facebook and Twitter pages and C2C's Facebook page.
2) If you are in the area, sign up for strike support on the picket lines.
3) Give the gift of solidarity by making a donation to this GoFundMe strike fund for striking ag workers' families and/or make a contribution to FUJ.
The Stand (May 13) — Solidarity is contagious right now in the Yakima Valley

► From the (Everett) Herald — No government aid for Everett's undocumented amid pandemic — The undocumented workers who staff hotels, restaurants, farms and grocery stores are "essential" in name only, an Everett resident without papers said. For the most part, they're on their own — despite the crucial role they play in keeping the economic engine running. "They're risking their lives for folks," said the undocumented woman, who wished to remain anonymous. "And they're not being acknowledged by no one."
EDITOR'S NOTE — The WSLC COVID-19 Resource page (also available in Spanish) lists resources available to immigrant workers, including those who are undocumented.
► From the South Seattle Emerald — Seattle City Council passes resolution asking Inslee to create relief fund for undocumented workers — The resolution, introduced by Councilmembers Lorena Gonzalez and Teresa Mosqueda, asks that the governor create the fund, because undocumented workers are ineligible for regular federal or state unemployment benefits or relief, despite paying taxes like official United States citizens.
The Stand (April 27) — Inslee urged to create relief fund for undocumented workers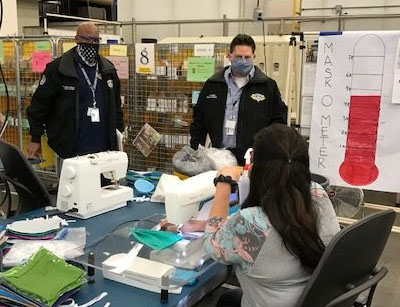 ► From the IAM — Machinists District 751 members step up to tackle COVID-19 crisis — IAM District 751 members in several shops at Boeing in Washington state are motivated to be part of the response to the COVID-19 pandemic. Some of their production has shifted to 3-D printed face shields to support healthcare professionals and cloth masks to protect fellow IAM members and other workers. Members in Everett, Seattle and Auburn are helping manufacture and assemble the 3-D printed face shields. At the Boeing plant in Everett, IAM members in the Interiors Responsibility Center are cutting material to produce 33,000 cloth masks for workers. IAM members in the Everett blanket shop are then tasked with sewing the masks and attaching tie ribbons.
---
BOEING
► From the Investors Business Daily — Boeing stock is top target in massive Saudi bargain-hunting spree — The Saudi sovereign-wealth fund bought big stakes in Boeing and other U.S. tech, bank and travel stocks during Q1 as the kingdom continues to diversify its investments outside energy by looking for bargains amid the coronavirus pandemic. Boeing stock rose.
---
THIS WASHINGTON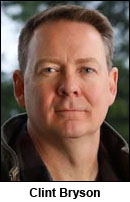 ► From the (Longview) Daily News —  State Labor Council endorses candidates — In the 19th Legislative District, incumbents Sen. Dean Takko (D-Longview) and Rep. Brian Blake (D-Aberdeen) earned endorsements from the council. The council also endorsed Clint Bryson, a Montesano resident IBEW member who completed the group's "Path to Power" political candidate training. Bryson is running against Marianna Everson (D-Montesano) and incumbent state Rep. Jim Walsh (R-Aberdeen).
TODAY at The Stand — WSLC endorses Beth Doglio for Congress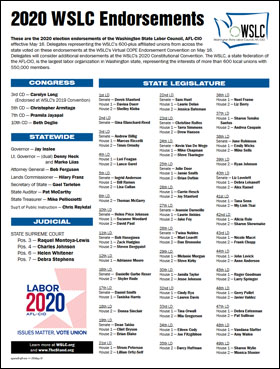 The Stand (May 19) — WSLC issues 2020 election endorsements
The Stand (May 8) — IBEW's Bryson running to serve working families of 19th LD
► From the (Everett) Herald — Hobbs withdraws from crowded race for lieutenant governor — The Lake Stevens state senator cited extended duty with Washington National Guard as a factor.
EDITOR'S NOTE — In this race, the WSLC made a dual endorsement of Denny Heck and Marko Liias.
► From KIRO 7 — L&I fines King County Metro for 'serious' training violations — In a series of 2019 investigative reports, KIRO 7 uncovered dozens of surveillance videos that showed violent incidents on-board King County Metro buses. After those reports aired, multiple Metro bus drivers filed a complaint with the state Department of Labor and Industries claiming not all drivers are trained to deal with such violence. In early May 2020, those complaints were investigated and as a result, L&I fined King County Metro $6,600 stating "the employer did not develop, supervise, implement, and enforce safety and health training programs." ATU 587 President Ken Price: "It's just the amount of mentally disturbed people or drunk folks that depend on the bus, and our operators not having the training, in my opinion, that needs to happen."
► From the Seattle Times — Inslee announces dentists, doctors can reopen offices using guidance to prevent spread of coronavirus
---
THAT WASHINGTON
► From Murray.Senate.gov — Murray, Cantwell urge action to ensure worker safety at meat processing plants as Trump administration pressures them to open — "Prematurely reopening or pressuring unsafe plants to stay open could expose employees to COVID-19. This could then sicken more workers and their families, spread the virus in their communities, and cause further damage to our food supply chain, farmers and ranchers, and rural economies."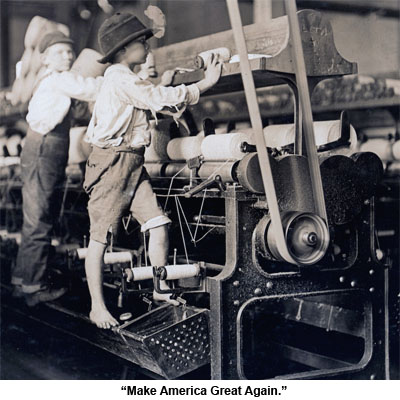 ► From Politico — Clash over government role in worker safety intensifies as businesses reopen — The AFL-CIO, which represents more than 12 million workers, on Monday asked a federal court to force the Occupational Safety and Health Administration to issue mandatory workplace safety rules, which the agency so far has refused to do. Meanwhile, business groups say the economic downturn won't end until places of work can reopen, and that can't happen if employers are getting sued over exposure to the highly contagious virus. That message is gaining traction with congressional Republicans, who are pushing for liability protections for employers whose workers fall ill. And OSHA says new rules aren't needed.
► From the Hill — Fight emerges over unemployment benefits in next relief bill — Democrats are eager to extend the extra $600/week benefits bump beyond the end of July, when the program is slated to expire. Republicans are concerned the enhanced benefits are serving as a disincentive for people to return to work.
► MUST-READ in the NY Times — We should help workers, not kill them (by Paul Krugman) — Unemployment assistance, after a troubled start, is doing a lot to help American workers. And credit should go to Democrats, who insisted that this aid be a part of the package. I suspect that the success of unemployment aid helps explain a key feature of the politics of reopening — namely, that the clamor to end restrictions isn't coming from workers. Job losses have been concentrated among lower-paid workers; but polling suggests that the demand for faster opening is coming largely from high-income Republicans… If the epidemiologists are right (again), and premature reopening leads to a second wave of infections. What we'll need in that case is a second lockdown. But all indications are that Republicans are totally opposed to extending benefits. What they want, instead, is legislation that would protect businesses from liability if their employees get sick. That is, they want to force Americans to go to work even if it kills them.
► From the Hill — Texas, North Carolina, Arizona see rising cases as they reopen — Texas, North Carolina and Arizona are among the states seeing rising numbers of coronavirus cases, intensifying concerns as they seek to reopen shuttered economies.
► From Roll Call — State, local virus aid bill gains bipartisan momentum — Proposal would divide up money by population, infection rate and revenue loss; hasn't yet gained traction with GOP leaders.
► From Politico — 'Hard stop': States could lose National Guard virus workers — The Trump administration's order ends deployments on June 24, just one day before thousands would qualify for education and retirement benefits.
---
HOW TO MEDICAL

► From the Washington Post — Trump threatens to permanently cut WHO funding, leave body — Trump threatened Monday to permanently halt U.S. funding to the World Health Organization and "reconsider" the country's membership in the United Nations body if it does not "commit to major substantive improvements" within the next 30 days. He did not specify what changes were needed for him to restore U.S. donations, the WHO's largest single source of funding.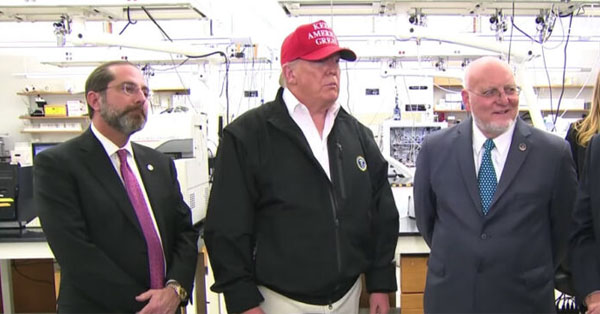 ► From the Hill — White House, CDC rift spills into the open — The rift between the White House and the Centers for Disease Control and Prevention has spilled out into the open as one of the nation's top public health agencies finds itself on the margins of the response to a once-in-a-generation pandemic.
► From the Washington Post — Trump says he is taking hydroxychloroquine to protect against coronavirus, dismissing safety concerns — A cardiologist said hydroxychloroquine is "completely without evidence of any benefit and, on the other hand, known risk of serious heart rhythm problems.. All risk, no proven benefit, goes against any rational use of the drug."
---
NATIONAL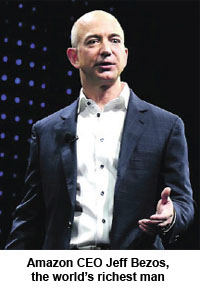 ► From the NY Times — 'Way too late': Inside Amazon's biggest outbreak — A warehouse in the foothills of the Poconos has had more known COVID-19 cases than any of Amazon's others after missing early opportunities to protect workers. Local lawmakers believe that more than 100 workers have contracted the disease, but the exact number is unknown. At first, Amazon told workers about each new case. But when the total reached about 60, the announcements stopped giving specific numbers. The disclosures also stopped at other Amazon warehouses. The best estimate is that more than 900 of the company's 400,000 blue-collar workers have had the disease. But that number, crowdsourced by Jana Jumpp, an Amazon worker, almost certainly understates the spread of the illness among Amazon's employees.
► From the Independent — Amazon sends 'thank you' T-shirts to employees while it ends coronavirus hazard pay — Amazon is handing out branded merchandise to its warehouse workers during the coronavirus pandemic after cutting the hazard-pay increase it gave workers. Amazon employees said that the company had sent the t-shirts to warehouse workers. On the front, the shirt reads "Thanks to you" while the back says "Together, we'll deliver."
EDITOR'S NOTE — If you prefer higher pay and safe workplaces to T-shirts, you should get a union! Find out more information about how you can join together with co-workers and negotiate a fair return for your hard work. Or go ahead and contact a union organizer today!
► From Salon — Emails show UC Santa Cruz police used military surveillance to suppress grad student strike — The University of California at Santa Cruz (UCSC) Police Department, with assistance from the Alameda County Sheriff's Office and the California National Guard, used military surveillance to suppress the UC Santa Cruz graduate student wildcat strike earlier this year, according to emails acquired through the California Public Records Act.
► From the NY Times — Why are some healthcare workers paid poverty wages? (by Kim Rockwood) — I love my job, but I can't even afford medical insurance.
---
The Stand posts links to Washington state and national news of interest every weekday morning by 10 a.m.
Short URL: https://www.thestand.org/?p=87806
Posted by
David Groves
on May 19 2020. Filed under
DAILY LINKS
. You can follow any responses to this entry through the
RSS 2.0
. Both comments and pings are currently closed.