Boeing to cut 10K jobs here ● Strikes win state action ● "I cannot breathe"
Wednesday, May 27, 2020
---
BOEING
► BREAKING from the Seattle Times — Boeing to cut nearly 10,000 jobs in Washington, more than 12,000 overall — Boeing announced to employees Wednesday a first batch of almost 7,000 involuntary layoffs in the U.S., which added to more than 5,500 voluntary layoffs means it will cut almost 12,300 jobs company-wide. Washington state takes the biggest hit, with 9,840 jobs cut before July 31 in a combination of voluntary and involuntary layoffs. This is the first and largest cut, but there is more to come. Boeing had earlier said it plans to cut about 16,000 jobs total due to the dramatic falloff in airline business.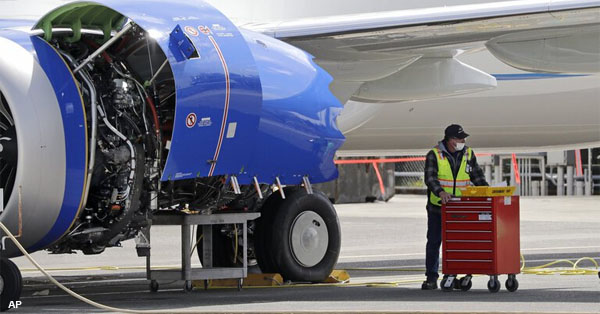 ► From the Seattle Times — Boeing factory workers cope with the coronavirus threat as layoffs loom — Five weeks after factory workers returned to work at Boeing following a pandemic-driven shutdown, the safety measures the company put in place have largely worked and constrained the spread of the COVID-19 infection. The coronavirus has delivered catastrophic economic damage to Boeing's business. Management has announced thousands of job cuts — with details of the initial round of local layoffs expected as early as Wednesday. Yet controlling the virus spread within the workforce, at least for now, is Boeing's tentative first step toward stability.
► From the Seattle Times — Sea-Tac air traffic has a long way to climb to prior levels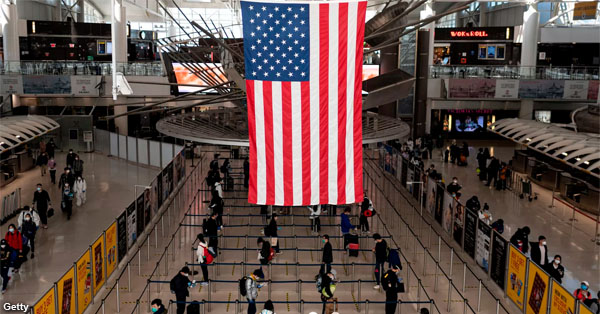 ► From Vox's Recode — The pandemic could change air travel forever — The industry is trying to figure out what happens next and how the experience of flying must evolve. Recode spoke nearly a dozen experts about the future of flying, and they collectively said travelers should anticipate a whole host of changes, including intensified focus on sanitation and air purification, health screenings at security, and even more facial recognition-based boarding. Some even mentioned surveillance technology that can measure how well people are social distancing throughout the terminals and boarding areas. Whether those changes will be enough to bring passengers back to the skies is unclear. It's possible we might never return to the same frequency of air travel.
---
THIS WASHINGTON

► From the Spokesman-Review — State health department issues new safety measures for agricultural workers after strikes, CDC visit — In response to workers' increasing concerns over the lack of proper safety measures in agricultural settings and food-processing plants, the state Department of Health will release new guidelines to protect the health and safety of essential workers in the agriculture sector during the pandemic. The decision to issue new protocols comes after fruit-packing warehouse workers began to strike for better safety precautions on May 7 and after officials from the Department of Health and the Centers for Disease Control and Prevention traveled to Yakima on May 11 at the request of the Yakima Health District.
TODAY at The Stand — Yakima strikers call on L&I, Inslee to address work safety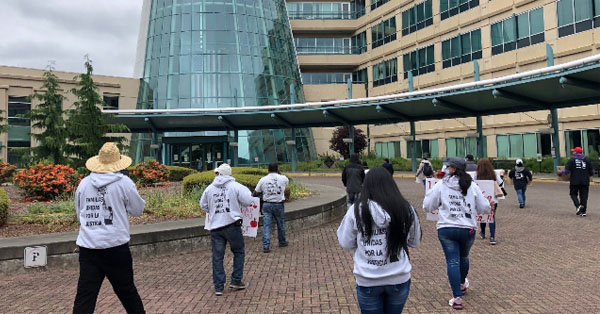 ► From the Yakima H-R — State to release new COVID-19 guidance for ag operations. Meanwhile, 3 Yakima Valley strikes continue — State agencies will release additional guidance for agricultural operations Wednesday to address COVID-19 outbreaks. The initial response of health officials focused on nursing homes, adult family homes and other care facilities. But over time, it became clear that fruit packing houses and other agricultural and food production centers also contributed to the outbreak… Meanwhile, a group of about 25 Yakima Valley fruit packing house workers traveled to Olympia on Tuesday to deliver about 200 petitions and declarations from workers… Back in the Yakima Valley, strikes continued at Matson Fruit, Columbia Reach Pack and Allan Bros.
► From the Spokesman-Review — 12 inmates, 4 employees at Coyote Ridge prison test positive for COVID-19 — A dozen inmates and four employees have tested positive for COVID-19 at Coyote Ridge Corrections Center – the second-largest outbreak thus far in a Washington state prison.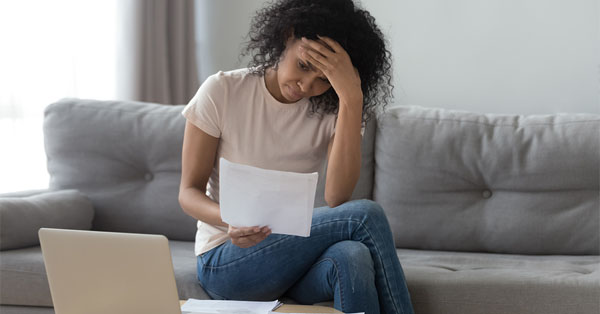 ► From the Seattle Times — 'I'm hiding from the bank': How the bottom may be falling out of the coronavirus response (by Danny Westneat) — Last week, the state reported that more than 300,000 people have filed unemployment insurance claims and gotten no money, at least not yet. About 768,000 have gotten paid. Making everyone stay home was done for solid public health reasons, but it's only going to work if the safety net is broad and strong. Listening to their stories (struggling to get the unemployment benefits they are due), you can sense something far worse has started to happen than the state getting scammed out of some money. It's the bottom starting to fall out from the pandemic response. More than two months in, the state's urgently got to get it together with the economic relief side, or the fight against the virus is going to start to unravel.
---
LOCAL
► LIVE from the Seattle Times — Coronavirus daily news update, May 27 — The latest count of COVID-19 cases in Washington totals 20,181 infections (7-day average of new infections per day: 196) and 1,078 deaths (7-day average of deaths per day: 7).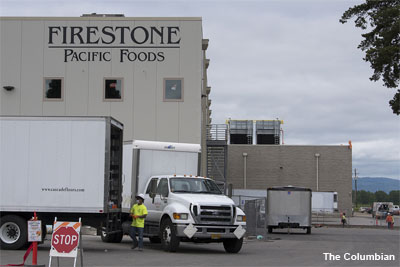 ► From the Columbian — Clark County's Phase 2 application on indefinite pause — Clark County is operating on an unknown timeline for its application for relaxed Phase 2 precautions, as the coronavirus outbreak associated with Vancouver's Firestone Pacific Foods continues to grow. On Tuesday, the county announced four new cases in Firestone employees — raising that total to 69 infected employees — as well as an additional 15 cases in close contacts of those employees. The county has 510 confirmed cases, with 84 confirmed cases associated with the facility. At least 18 employees were asymptomatic when tested for the virus.
EDITOR'S NOTE — A message to all who are frustrated by the slow pace of reopening: If the employers in your community were doing a better job protecting their workers, maybe your county would be in Phase 2 by now. Likewise, if the selfish and dangerous right-wingers in our midst weren't ignoring masking and social distancing guidelines, you might be enjoying a return to your favorite restaurant or getting a haircut (safely, as opposed to illegally from yahoos). The Bellingham Herald reports on what's keeping Whatcom County from reaching Phase 2: the Health Department said interviews with infected people showed that those who ignored social distancing guidelines were at the heart of the recent spike in cases.
► From the Spokesman-Review — Nearly half of Spokane pasta factory employees have tested positive for COVID-19, many with no symptoms — An outbreak of COVID-19 at the Philadelphia Macaroni Co. factory in Spokane began with one positive case and an immediate shutdown, but that didn't stop the virus from spreading to nearly half of the facility's employees. Thirty-five of the factory's 72 employees have now tested positive after being tested at various sites in the community. Some employees' test results are still pending.
► From the Spokesman-Review — COVID-19-positive pasta worker arrested on 2 DUIs in 1 week, leading 6 police officers and 1 inmate to quarantine
► From the Spokesman-Review — Coronavirus outbreak at Idaho meatpacker sickens dozens
► From KNKX — Tacoma leaders grapple with $40 million shortfall in city budget — More than 200 city employees already have been furloughed or laid off. In a Friday briefing, city staff told the council that departments are being asked to cut spending by 15 percent in the upcoming budget cycle.
► From the Daily World — Cuts, uncertainty cause a storm in Aberdeen schools — Alicia Henderson's critics say the Aberdeen school superintendent is going overboard by anticipating a $6.3 million revenue shortfall and 12 percent cut in the overall budget. The school board has endorsed her plan to eliminate 46 teachers. Classified staff will also be cut, but those figures were not available.
► From the (Everett) Herald — Worst jobless rate in the state: Snohomish County at 20.2% — In April, 91,383 were unemployed in the county. The aerospace sector was hit especially hard.
---
THAT WASHINGTON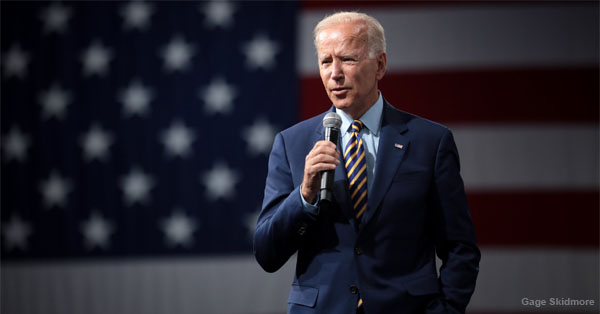 ► From Reuters — Biden wins AFL-CIO endorsement as he seeks to recapture blue-collar vote — The AFL-CIO, the largest U.S. coalition of labor unions, endorsed Democrat Joe Biden for president on Tuesday, promising to launch an effort to beat Republican President Donald Trump in the Nov. 3 election. "I'm running to be the best president for workers in American history," Biden said in a statement. "As we come out of this crisis, there is an incredible need and opportunity to create good-paying, union jobs across the country."
TODAY at The Stand — AFL-CIO endorses Joe Biden for President
► From MSNBC — OSHA 'missing in action' as coronavirus threatens U.S. workers — David Michaels, former OSHA administrator, talks with Rachel Maddow about the lack of response from OSHA under the Trump administration to the danger posed to workers by the spread of the coronavirus.
► From The Hill — Trump threatens social media outlets with regulation, closure after fact check added to tweet — Trump on Wednesday morning ratcheted up his feud with social media platforms, threatening to "close them down" a day after Twitter fact-checked a pair of the president's tweets on mail-in voting. The move by Twitter to fact-check the president was a first for the platform.
► From Vox — "Human capital stock": White House adviser Kevin Hassett uses dehumanizing term for U.S. workers
---
NATIONAL
► From the Washington Post — Four Minneapolis officers are fired after video shows one kneeling on neck of black man who later died — Four Minneapolis police officers were fired Tuesday, authorities said, amid protests and outrage after a viral video showed one of them kneeling on the neck of a handcuffed black man who cried that he could not breathe and later died. A bystander's video of the incident on the city's south side captured George Floyd telling the officers "I cannot breathe" as he is pinned to the ground, and as an increasingly distraught crowd of onlookers pleads with the officer to move his knee.
► From the LA Times — He was part of Amazon's coronavirus hiring spree. Two weeks later he was dead. — Thousands of businesses have had to close and more than 38 million Americans have lost their jobs since the lockdowns began. But Amazon is hiring. Across the country, Amazon workers have documented more than 1,000 cases among warehouse workers as of May 20, and 7 deaths. Harry Sentoso is the eighth.
► From the NY Times — With or without say of players, college football moves toward a return — There has been scant evidence, if any, that players have been represented on the many advisory committees planning a return for college football. "In the NCAA and with other amateurs, players don't have a strong voice and have a union. Their voice is always suppressed," said Camren McDonald, a junior tight end at Florida State.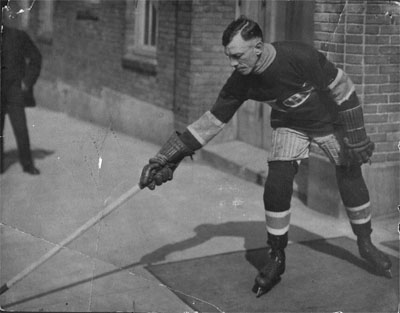 ► From the NY Times — The cost of rushing back to sports: A star's life — The 1919 Stanley Cup finals were more than a century ago, but they are bound to current reality by the struggle against a deadly virus and the push for sports to return. Days after Montreal's comeback over Seattle in Game 5, players on both sides grew sick with the Spanish flu, which had swept across the world the year before. More than half of the Canadiens, and the owner of the team, were stricken by the flu. Joe Hall was suffering worst of all. A week after his last game, the great enforcer died.
---
The Stand posts links to Washington state and national news of interest every weekday morning by 10 a.m.
WASHINGTON IS A UNION STATE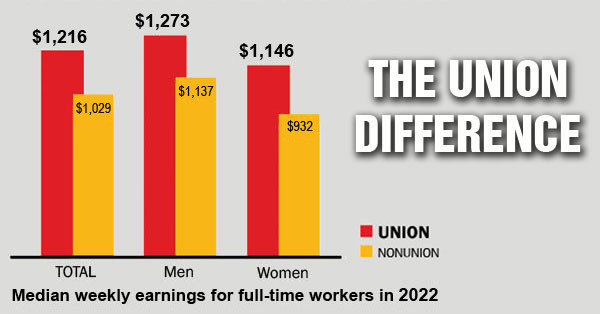 CHECK OUT THE UNION DIFFERENCE in Washington state: higher wages, affordable health and dental care, job and retirement security.
FIND OUT HOW TO JOIN TOGETHER with your co-workers to negotiate for better working conditions and respect on the job. Or go ahead and contact a union organizer today!