'14 days, no answer' ● Boeing cuts ● 100,000 lost to COVID-19
Thursday, May 28, 2020
---
LOCAL
► LIVE from the Seattle Times — Coronavirus daily news update, May 28 — The latest count of COVID-19 cases in Washington totals 20,406 infections (7-day average of new infections per day: 205) and 1,095 deaths (7-day average of deaths per day: 8).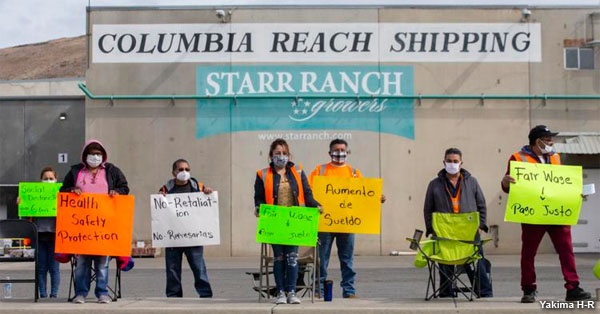 ► From the Yakima H-R — Fruit packing house strikes continue; state releases new guidance for agricultural employers — A Columbia Reach Pack worker held a sign Wednesday that read, "14 Days — No answer." Workers from the Yakima packing house went on strike May 14. Company owners have yet to agree to an in-person meeting. Columbia Reach Pack workers delivered a petition to a supervisor Monday. Still, there has been no response, said Rosalinda Gonzalez, who is part of a committee representing the workers. Among their requests is a $2-an-hour hazard pay increase, as well as additional training for supervisors. Workers previously said they've dealt with supervisors unwilling to listen to their concerns. The company has not responded to the workers' requests. For Gonzalez, who worked at Columbia Reach for 19 years, the lack of response becomes even more frustrating when she sees owners and managers driving in and out of the parking lot. "You can tell they don't care about the workers," she said… Workers at three fruit packing houses — Columbia Reach, Allan Bros. and Matson Fruit — are continuing to strike.
EDITOR'S NOTE — Wondering why Columbia Reach management refuses to even talk to their striking workers? Call them at 509-457-8001 and ask!
The Stand (May 20) — How you can support strikers at Yakima Valley fruit warehouses — Please make a contribution to support the Strike Fund set up for striking workers and their families who are experiencing financial distress. Also, please consider making a contribution to FUJ, the small union that is supporting the organizing on the ground.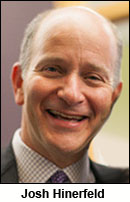 ► From the (Vancouver) Columbian — Firestone Pacific Foods admits safety lacking — As 22 more COVID-19 cases were connected to the outbreak at Firestone Pacific Foods on Wednesday, Clark County Public Health and Firestone CEO Josh Hinerfeld confirmed that certain safety measures in the facility were not stringent enough. Public Health's investigation of the outbreak discovered multiple areas in need of improvement with regard to infection control… At Clark County's Board of Health meeting Wednesday, County Councilor Temple Lentz brought up concerns around employees at Firestone not having health insurance. The company said it does provide health benefits to employees, but the company did not say how many employees use their benefits and did not disclose their pay. Hinerfeld said questions in those areas were distracting from the important issues.
EDITOR'S NOTE — Hey, Firestone workers! Do you think having decent pay and affordable health care are important issues, in addition to being safe at work? Get more information about how you can join together with co-workers and negotiate a safer workplace and a fair return for your hard work. Or go ahead and contact a union organizer today!
► From KING 5 — Amazon shareholders get earful from fired employees over 'toxic' working conditions — Amazon shareholders got an earful on Wednesday on the health and well-being of distribution center workers. The annual event, normally held in Seattle, was held in a virtual setting and allowed for numerous resolutions. Longtime Amazon employee Maren Costa was fired last month for speaking publicly about concerns about the company's climate footprint and warehouse conditions.
► From the Seattle Times — Amazon CEO Jeff Bezos in shareholder meeting rejects notion that workers were fired in retaliation — Jeff Bezos rejected the notion that Amazon has fired employees in recent weeks for speaking about working conditions. The dismissals prompted one of the company's top engineers to resign in protest and have sparked investigations by lawmakers and regulators.
---
BOEING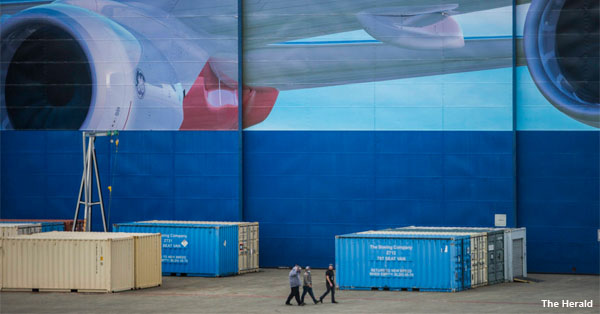 ► From the (Everett) Herald — Boeing cutting more than 12,000 jobs with layoffs, buyouts — About 9,840 employees in Washington state are included in the total, the Chicago-based company said. The company said it will lay off 6,770 workers this week, and another 5,520 are taking buyouts. Boeing declined to say how many workers at the Everett campus would be affected… Union representatives said they were still seeking details of the layoffs. About 1,300 SPEEA members had been approved for severance packages, including one week of pay for every year of employment, up to 26, according to the union, which has been running webinars to explain Boeing's severance program and how to apply for unemployment.
► From KING 5 — Boeing resumes production of grounded 737 MAX fleet — The company had halted production of the 737 MAX in January following two fatal crashes.
---
THIS WASHINGTON

► From the Tri-City Herald — COVID outbreak at Connell prison infects 12 inmates and 4 staff — Coyote Ridge has become the new hot spot for COVID-19 in the state prison system. The Department of Corrections reported 13 inmates and four staff members have contracted the new coronavirus. The Monroe Correctional Complex has reported about 10 cases more than the Connell prison. The Western Washington minimum security facility had 18 inmates and 9 staff contract the disease.
► From the Seattle Times — Half of newly diagnosed coronavirus cases in Washington are in people under 40 — The trend is concerning and should be kept in mind as more counties begin to ease restrictions and reopen businesses, said one Seattle epidemiologist.
► From the Olympian — Inslee details how Washington state's religious congregations can begin to meet — Washington state's places of worship can start to hold services again with restrictions that are laid out in new coronavirus safety guidelines, Gov. Jay Inslee announced Wednesday.
---
THAT WASHINGTON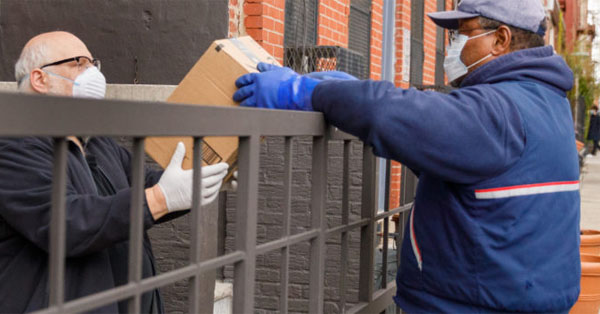 ► From Roll Call — 'Out of money by early fall': Postal unions press for pandemic relief — Postal union officials called for more financial support in upcoming COVID-relief packages on Wednesday, warning that the agency could run out of money by the end of September and disrupt essential services. "Without real relief, appropriated relief, not more debt, not more loans, appropriated relief, … the post office could likely run out of money by early fall," said APWU President Mark Dimondstein. "And that would put the whole question of service to the people in serious and dire jeopardy."

The Stand (May 26) — Letter carriers: Our link to the outside world — NALC heroes are delivering. Tell Congress to deliver funding for USPS.
► From Reuters — New wave of U.S. layoffs feared as coronavirus pain deepens — Job cuts by U.S. state and local governments whose budgets have been crushed fighting the COVID-19 pandemic and more second-wave layoffs in the private sector likely contributed last week to a 10th straight week of more than 2 million Americans seeking unemployment benefits.
► From The Hill — Lack of child care poses major hurdle as businesses reopen — With the school year drawing to an end and portions of the economy gradually opening, more people will also be compelled to go back to work, raising questions of how to accommodate children who would normally be in school or at some sort of summer camp.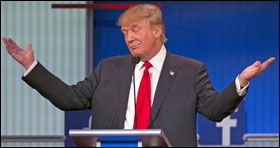 ► From NPR — Trump team killed rule designed to protect health workers from pandemic like COVID-19 — "If that rule had gone into effect, then every hospital, every nursing home would essentially have to have a plan where they made sure they had enough respirators and they were prepared for this sort of pandemic," said David Michaels, who was head of the Occupational Safety and Health Administration until January 2017.
► From Politico — Trump to sign executive order on social media amid Twitter furor — Trump and his supporters have been hammering Twitter since the social network labeled a pair of his tweets opposing vote-by-mail with a fact-checking notice for the first time on Tuesday, and the president pledged Wednesday that "big action" will follow.
► From the Tampa Bay Times — Trump press secretary Kayleigh McEnany has voted by mail 11 times in 10 years — For a week, McEnany has defended Trump's assault on vote-by-mail, insisting, like her boss, that it invites election fraud. But, also like her boss, McEnany has taken advantage of its convenience time and time again.
► From The Hill — Trump job approval falls to 2-year low — A survey from the right-leaning polling firm Rasmussen shows 42 percent of likely U.S. voters approve of Trump's job performance, while 57 percent disapprove.
---
NATIONAL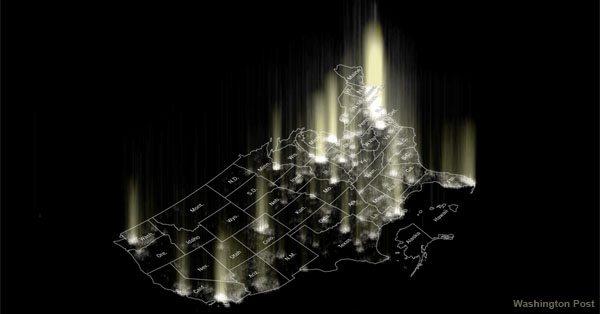 ► From the Washington Post — The U.S. death toll has reached 100,000. — The death toll from the coronavirus passed that hard-to-fathom marker on Wednesday, which slipped by like so many other days in this dark spring, one more spin of the Earth, one more headline in a numbing cascade of grim news. Nearly three months into the brunt of the epidemic, 14 percent of Americans say they know someone who has succumbed to the virus. These 100,000 are not nameless numbers, nor are they mostly famous people. They are, overwhelmingly, elderly — in some states, nearly two-thirds of the dead were 80 or older. They are disproportionately poor and black and Latino. Among the younger victims, many did work that allowed others to stay at home, out of the virus's reach. For the most part, they have died alone, leaving parents and siblings and lovers and friends with final memories not of hugs and whispered devotion, but of miniature images on a computer screen, tinny voices on the phone, hands pressed against a window.
► From NBC News — U.S. death toll tops 100,000 — The U.S. leads the world in both deaths and confirmed cases, with 1.69 million infections.
► From the Washington Post — Chaotic scene in Minneapolis after second night of protests over death of George Floyd — Thousands of people poured into the streets here for a second night of protests — which later turned chaotic as police fired rubber bullets from a rooftop, several buildings caught fire, and one person was shot and killed by a store owner — after a viral video showed a white police officer putting his knee on the neck of a black man, who later died.
► From NBC News — Minneapolis police officer at center of George Floyd's death had history of prior complaints — Derek Chauvin had been with the Minneapolis police since 2001. During his career, he was the subject of a dozen police conduct complaints; he was never disciplined.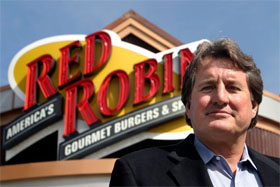 ► From Reuters — U.S. firms shield CEO pay as pandemic hits workers, investors — Six U.S. companies identified in a Reuters review of regulatory filings that have moved to shield their executives' compensation from the pandemic's economic fallout as they laid off or furloughed workers: Sonic Automotive, which operates 95 auto dealerships; plush toy seller Build-A-Bear Workshop Inc.; restaurant operator Red Robin Gourmet Burgers Inc; retailer Signet Jewelers Ltd; fashion brand DKNY owner G-III Apparel Group Ltd; and fracking sand producer Covia Holdings Corp.
► From the Washington Post — 'Callous liars': Pennsylvania Democrats say GOP put them at risk by hiding member's positive covid-19 test — Democratic state legislators in Pennsylvania accused their Republican counterparts Wednesday of keeping a GOP lawmaker's positive novel coronavirus diagnosis under wraps for days, arguing that the lack of transparency may have increased their risk of contracting the potentially deadly infection.
---
The Stand posts links to Washington state and national news of interest every weekday morning by 10 a.m.
Short URL: https://www.thestand.org/?p=88093
Posted by
David Groves
on May 28 2020. Filed under
DAILY LINKS
. You can follow any responses to this entry through the
RSS 2.0
. Both comments and pings are currently closed.