Freedom's socialists ● Discrimination OK for religious ● Racism Depot
Wednesday, July 8, 2020
---
COVID-19
► LIVE from the Seattle Times — Coronavirus daily news update, July 8 — The latest count of COVID-19 cases in Washington totals 37,420 infections (7-day average of new infections per day: 574) and 1,384 deaths (7-day average of deaths per day: 7)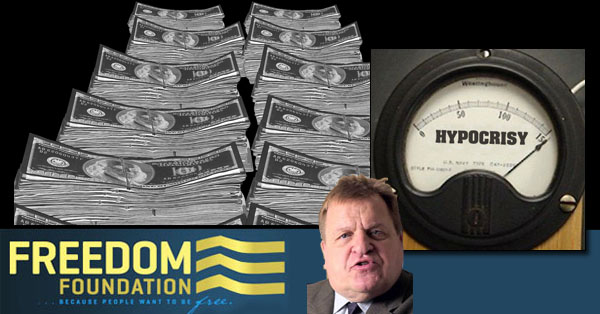 ► MUST-READ from the Seattle Times — Local anti-tax groups find even they need big government aid sometimes (by Danny Westneat) — We're all socialists now, apparently. No, really — it turns out even the most rugged of the free marketeers have been coaxed by the coronavirus to fall into the government safety net… The Washington Policy Center, a Seattle-based conservative group, got between $350,000 to $1 million from the federal relief program. Meanwhile, here's the philosophy the think tank uses to describe itself in its annual reports:
"We don't receive government money. We don't ask for it and we wouldn't take it even if it were offered. WPC relies on the generous support of our donors — people like you who understand that free-markets are superior to a government rigged economy, and liberty is the air that a free people must breathe."
Or take the Freedom Foundation, a business-backed outfit out of Olympia. It's been rallying against government spending and taxes since the early 1990s. Recently it's been on a jihad against unions. During the pandemic it has called for governors to halt all public-sector union dues payments, on the grounds the union organizations don't need the money and the workers do. But unions specifically weren't eligible for the paycheck protection program, so they were left to fend for themselves. Not so the Freedom Foundation, though — it got between $350,000 to $1 million from the federal relief fund, records show. From its website:
"We have a vision of a day when opportunity, responsible self-governance, and free markets flourish in America because its citizens understand and defend the principles from which freedom is derived. We accept no government support."
So can we at least dispense now with the breath of liberty canards? The drowning the government in the bathtub nonsense? The whole no-tax bluster? Because now we know: Even groups that put "freedom" right in their name have apparently concluded they're A-OK with some big-government, debt-financed, taxpayer-backed collectivism after all.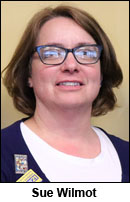 ► From KNKX — Workers worry as businesses face enforcement of statewide mask mandate — "I think it's good. But we haven't been given any new direction on what to do, when someone doesn't have a mask on," said Sue Wilmot, who has worked for more than 20 years as a checker at Safeway on Bainbridge Island. She's also a shop steward with her union, UFCW 21. "As the workers, we don't want to be the ones who are enforcing it, because that puts us in a harsh position. But I don't think the management wants to have to pay security to patrol the front door." Wilmot added that management recently cut workers' hazard pay, an extra $2 per hour meant to offset the risk of working on the front lines with daily exposure to hundreds of potentially infectious customers.
► From KIRO — UW model projects 45,000 fewer deaths in U.S. by Nov. 1 if 95% of people wear masks in public
Today, @mywsna partnered w/ @OFNHP in Vancouver, WA to distribute face masks & shields provided by @AFTunion, our national union. With @GovInslee's facial coverings order, it is even more important to get these masks to our members, their families and their communities. #maskupwa pic.twitter.com/aw9TGfLQDs

— WSNA (@myWSNA) July 7, 2020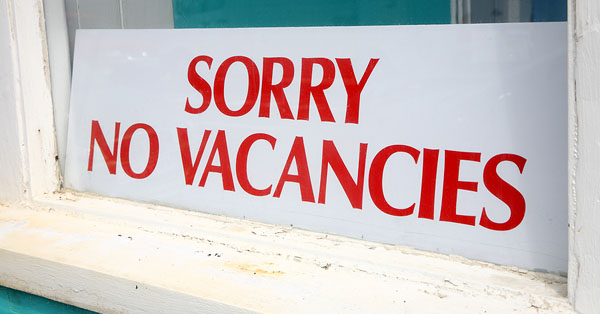 ► LIVE from the Washington Post — Dozens of Fla. hospitals run out of ICU beds as U.S. approaches 3 million coronavirus cases — As the number of confirmed novel coronavirus cases reported nationwide rapidly approaches 3 million, dozens of hospitals in Florida have run out of space in their intensive care units. Arizona is also swiftly approaching full capacity for ICU beds, while Texas, another hot spot, reported more than 10,000 new coronavirus cases on Tuesday. Although the fatality rate in the United States has dropped, Anthony S. Fauci, the nation's top infectious-disease expert, said Tuesday that focusing on that single data point was a "false narrative" that could lead to a misguided sense of complacency.
► From Roll Call — Union launches new ad blitz pushing senators for $1 trillion in state and local pandemic aid — AFSCME is expanding its campaign to pressure Senate Republicans to support more than $1 trillion in additional aid to state and local governments as the coronavirus pandemic continues.
► From Roll Call — Workplace testing for coronavirus remains a challenge — Testing in the workplace could be the next step in fighting the coronavirus pandemic, but testing shortages and a lack of uniform standards are complicating the path forward.
► From HuffPost — Republicans want to make sure you can't sue your boss if you get sick — Senate GOP Leader Mitch McConnell is worried about an "epidemic of lawsuits" against businesses as the coronavirus pummels workers.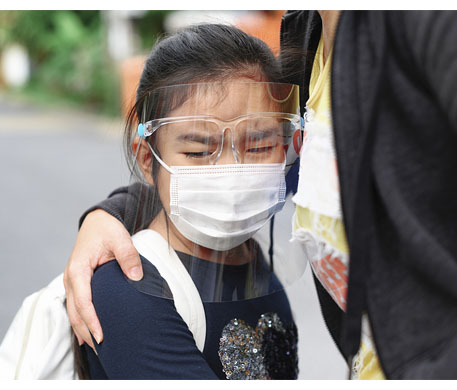 ► From the NY Times — Trump leans on schools to reopen as virus continues its spread — Trump spearheaded an administration-wide push to pry open the nation's elementary and secondary schools, the next phase of his effort to get the economy on its feet. Critics said Trump is willing to gamble the health of students and teachers to salvage a flagging bid for a second term. "The reality is no one should listen to Donald Trump or Betsy DeVos when it comes to what is best for students," said NEA President Lily Eskelsen García. "Everything is about his re-election. Our No. 1 priority is that we keep our students safe."
► From Bloomberg — Trump insists that schools open, but teachers aren't so sure — The real debate, said AFT President Randi Weingarten, is around how to return to school safely — and the need for money to do it right.
TODAY at The Stand — Safety, not politics, on school reopenings
EDITOR'S NOTE — Trump, who apparently knows better than the scientists and infectious disease experts at the CDC, tweeted this morning that he thinks the agency's guidance on reopening schools safely is too expensive so, "I will be meeting with them!!!" Meanwhile, more news on things we apparently can afford…
► From the Tampa Bay Times — Kanye West? Tim McGraw? Khloe Kardashian? All got PPP loans — Anti-tax activist Grover Norquist and the P.F. Chang's restaurant chain are among the names and brands that benefited from the Paycheck Protection Program.
► From Politico — Congress wary on future aid as well-connected businesses rake in millions — The numerous anecdotes and controversies pouring out of the PPP loan data are shaping lobbying efforts around the next economic relief package.
► From Roll Call — $14M in relief funds find members of Congress and family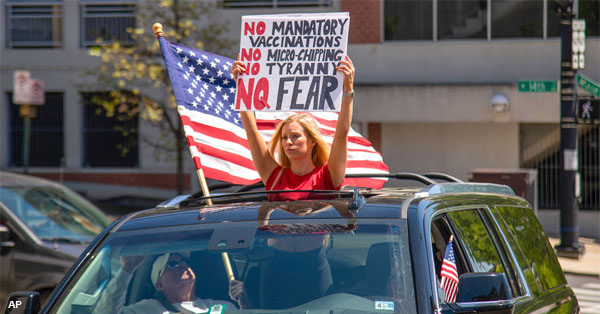 ► From The Hill — Why the U.S. is falling behind in the COVID fight — Major European countries for the most part had much stricter and more sustained lockdowns than the U.S. did, allowing the virus to be suppressed to low levels before they tried to reopen. Elsewhere, notably South Korea, an aggressive system of testing, treatment and isolation was able to suppress the virus without resorting to a full lockdown. Other places have had success in part due to mandatory mask requirements throughout the country. All of these elements are missing in the United States. And more broadly, experts say the U.S. simply does not seem to be taking the virus as seriously as other countries.
EDITOR'S NOTE — Misinformation + distrust of science = death and economic harm
---
LOCAL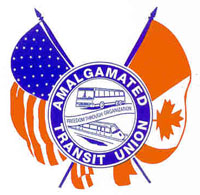 ► From the Seattle Times — King County considers canceling transit worker raises amid pandemic — After working through the first wave of the coronavirus epidemic, front-line employees at King County Metro Transit are now at risk of losing three years of cost-of-living raises. King County Executive Dow Constantine is seeking to halt a tentative contract agreement negotiated just before the outbreak, and approved in April by 94% of voters in ATU Local 587. By changing the deal now, he argued in a June 18 letter to the union, "we can reduce the need for more extreme cuts and job losses." The union rejected Constantine's request, arguing Metro has enough money to sustain its operations through 2022, and then seek new income. "The union is fighting to save all members' jobs, and right now, we are struggling to keep service," said Local 587 President Kenneth Price.
► From the (Everett) Herald — Boeing has settled almost all Lion Air crash-death claims — Boeing said it settled 90% of the wrongful death claims filed in a U.S. court over the 2018 crash of a 737 Max jet operated by Lion Air. The company didn't say how much it paid the families or estates of the passengers and crew members killed in the crash.
---
THAT WASHINGTON
► BREAKING from Reuters — U.S. Supreme Court shields religious schools from employment lawsuits — The U.S. Supreme Court, siding with Catholic schools in a legal dispute with teachers who said they were unlawfully dismissed based upon age and disability discrimination, ruled on Wednesday that religious institutions like churches and schools are shielded from employment discrimination lawsuits.
► BREAKING from the NY Times — Supreme Court lets employers opt out of birth control coverage — The justices upheld regulations from the Trump administration that allowed employers with religious objections to decline to provide contraception coverage.
No more opinions today. The court just announced that tomorrow will be the last day of opinions for this term. That means we will have an answer on Trump financial records tomorrow morning at 10 a.m.

— SCOTUSblog (@SCOTUSblog) July 8, 2020
► BREAKING from the AP — Harvard, MIT sue to block ICE rule on international students — Harvard University and the Massachusetts Institute of Technology filed a federal lawsuit Wednesday challenging the Trump administration's decision to bar international students from staying in the U.S. if they take classes entirely online this fall.
► From the Spokesman-Review — Washington leaders oppose visa changes affecting international college students — University administrators, Gov. Jay Inslee and bipartisan members of the state's congressional delegation on Tuesday denounced new visa restrictions imposed by Trump's administration.
► From the Washington Post — Trump uses the coronavirus to impede immigration. His aim at foreign students is a new low. (editorial) — The Trump administration has used the novel coronavirus as license to indiscriminately kill off and impede every sort of immigration — legal and illegal, permanent and temporary, work- and family-based. On Monday, it took aim at the more than 1 million international students enrolled at U.S. colleges and universities, threatening them with deportation if their classes move online, as many already have.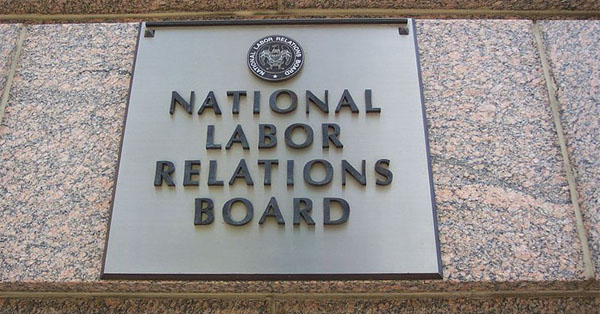 ► From Reuters — NLRB general counsel outlines protocols for in-person union elections amid pandemic — In a memo to regional directors, NLRB General Counsel Peter Robb said board staff should strictly enforce social distancing and ensure voting sites are sanitized, and that employers should be required to disclose prior to an election how many individuals in a workplace have tested positive for COVID-19 or have shown symptoms of the illness.
► From the Washington Post — Trump's attacks on mail voting are turning Republicans off absentee ballots — Trump's relentless attacks on the security of mail voting are driving suspicion among GOP voters toward absentee ballots — a dynamic alarming Republican strategists, who say it could undercut their own candidates, including Trump himself.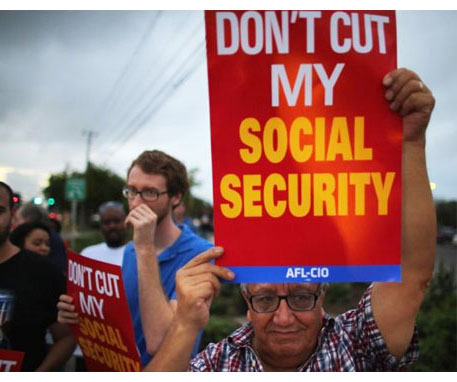 ► From The Hill — Congress must act now to fix a Social Security COVID-19 glitch and expand, not cut, benefits (by Nancy Altman) — If left uncorrected, a COVID-19 notch will result: Those turning 60 this year – more than 4 million workers – and their families will receive substantially lower Social Security benefits than workers (and their families) with identical earnings who turned 60 last year. Fortunately, the solution is easy and straightforward. But Congress must act.
► From Politico — Chief Justice Roberts was hospitalized after head injury — The episode occurred last month and was not due to a seizure, a Supreme Court spokeswoman said.
---
NATIONAL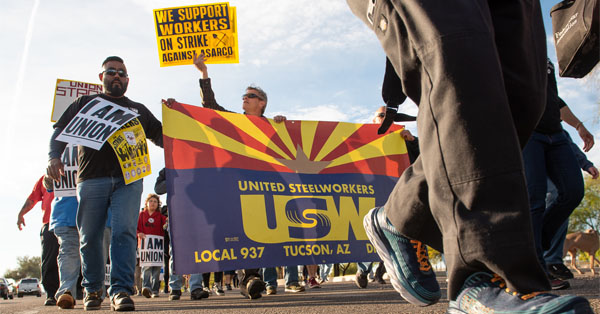 ► From Tucson.com — After nine-month strike, Asarco workers offer to return to the job — The unions representing workers striking against Tucson-based copper producer Asarco, LLC, ended the strike on Monday and offered to return to work. The decision comes after a nearly nine-month strike and a NLRB ruling last month in favor of the unions, alleging that Asarco management has failed to bargain in good faith before and during the strike by several unions representing about 1,800 workers in Arizona and Texas. The strike began Oct. 13 when workers rejected a "best and final" contract from Asarco that the union said froze wages, raised health-care costs to workers, and cut into pensions and bonuses for workers, who have not received a raise in 11 years. The NLRB ruled that the workers are "unfair labor practice strikers" who are protected against permanent replacement under U.S. labor law, the United Steelworkers said. If a company refuses to reinstate the returning ULP strikers based on the company's claim they have been permanently replaced, the returning ULP strikers are entitled to potential backpay from the company.

► From the Wichita Eagle — Kansas ACLU workers seek union recognition, accuse it of hiring anti-union law firm — Workers at the nonprofit American Civil Liberties Union of Kansas have majority support for a union and have filed with the National Labor Relations Board for an election, after they say executive director Nadine Johnson did not voluntarily recognize the union. Instead, the ACLU of Kansas hired an attorney with law firm Ogletree Deakins to represent it, a firm that touts it will "minimize the risk of unionization."
EDITOR'S NOTE — Really, ACLU?
► From The Guardian — Nine out of 10 Americans say racism and police brutality are problems, poll finds — Some 91% of Americans now agree that racism is a problem in the U.S. and 72% deem it is a serious one. Similarly, 89% think police violence is a problem and 65% consider it serious.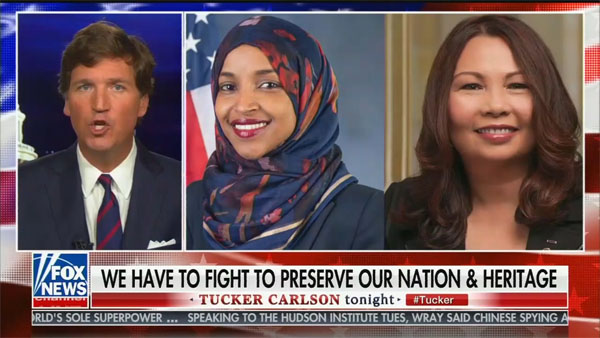 ► From HuffPost — Tucker Carlson accused of echoing white supremacist talking points on Fox News — With an image on the screen of Rep. Ilhan Omar (D-Minn.) and Sen. Tammy Duckworth (D-Ill.) ― both women of color born overseas ― Carlson's text warned that "we have to fight to preserve our nation & heritage." Fox News host's on-screen graphic is being compared to the infamous "14 words." Tucker's racist and anti-immigrant rhetoric has caused major sponsors such as Disney, T-Mobile, Papa John's and others to pull their spots from the show.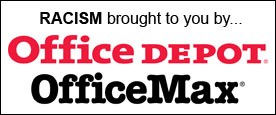 EDITOR'S NOTE — Advertisers who support Tucker Carlson's show are dwindling but still include Office Depot/OfficeMax, Stamps.com, Tivity Health (Nutrisystem & South Beach), LegacyBox, Sandals Resorts, and WeatherTech.
---
INTERNATIONAL
► From Reuters — Airbus workers stage rare protest over job cuts — Thousands of Airbus workers marched alongside an airport runway in France and staged an 'empty chair' protest in Germany on Wednesday to protest against plans to cut up to 15,000 jobs. The European planemaker announced the 11% reduction in its workforce last week, saying its survival was at stake from the collapse in air travel due to the coronavirus crisis.
---
The Stand posts links to Washington state and national news of interest every weekday morning by 10 a.m.
WASHINGTON IS A UNION STATE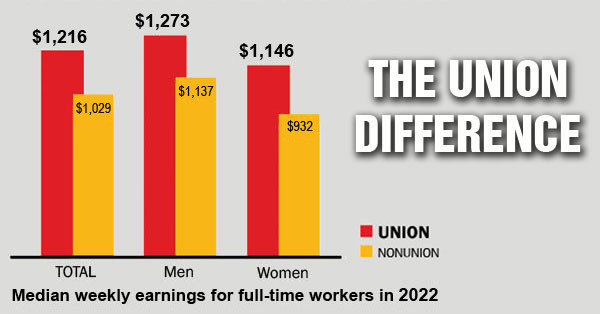 CHECK OUT THE UNION DIFFERENCE in Washington state: higher wages, affordable health and dental care, job and retirement security.
FIND OUT HOW TO JOIN TOGETHER with your co-workers to negotiate for better working conditions and respect on the job. Or go ahead and contact a union organizer today!