Testing for ag workers ● Big win for Hanford workers ● Damage done at USPS
Thursday, August 20, 2020
---
COVID-19
► LIVE from the Seattle Times — Coronavirus daily news update, Aug. 20 — The latest count of COVID-19 cases in Washington totals 68,689 infections (7-day average of new infections per day: 615) and 1,822 deaths (7-day average of deaths per day: 14)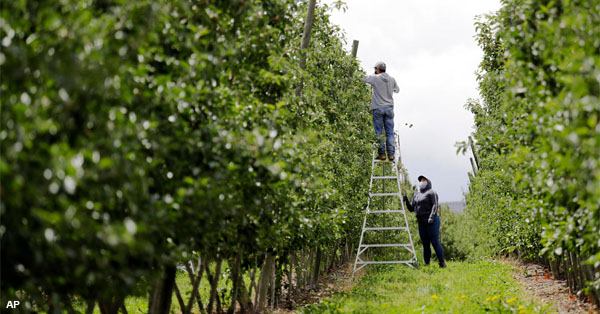 ► From the Seattle Times — State rolls out new COVID-19 testing rules for agricultural workers — In the aftermath of a serious COVID-19 outbreak at Gebbers Farms in Okanogan County, Gov. Jay Inslee is ramping up virus testing requirements that agricultural employers must arrange for their workforces. Inslee's proclamation reflects the continued concern about the spread of the disease among the farm-labor force, which will expand in the weeks ahead as the apple harvest unfolds with the help of thousands of guest workers from other countries who reside in labor camps. The updated regulations require broad-scale testing whenever an agricultural employer has more than nine cases among workers within a 14-day period, or the virus attack rate equals 10% of the people they employ.
► From the Walla Walla U-B — Walla Walla prison second highest in state for COVID-19 cases — Local and state health officials said Washington State Penitentiary has had the second-highest count of confirmed cases of COVID-19 among Department of Corrections facilities — 114 people. Coyote Ridge Corrections Center in Connell has had 233 people diagnosed with the virus.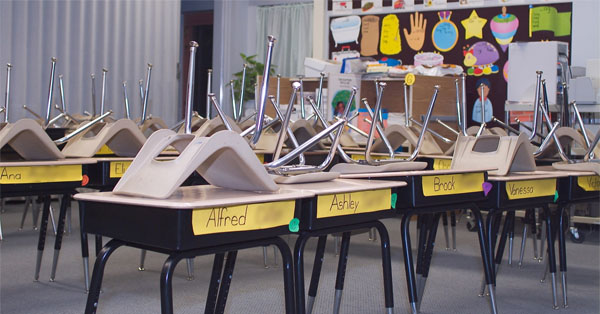 ► From the Columbian — Evergreen Public Schools, teachers union at odds over reopening — Evergreen Public Schools ordered teachers to report back to buildings by Sept. 21 to meet with small groups of high-needs students while continuing to teach most students online due to the coronavirus pandemic. But the Evergreen Education Association never agreed to those terms. The two sides are negotiating a memorandum of understanding that would outline the expectations for remote learning, but they haven't reached agreement.
► From The Hill — School reopenings with COVID-19 offer preview of chaotic fall — Thousands of students and teachers across the country are quarantining just days into the new school year, highlighting the challenges of resuming in-person instruction during a pandemic.
► From Politico — School outbreaks wreck Trump's plans for return to normal
► From the Detroit News  — Detroit teachers authorize strike over safety fears — Detroit teachers voted 91% to 9% on Wednesday to authorize a safety strike over concerns they have about reopening school buildings during the COVID-19 pandemic.
► From the NY Times — Nurses are on the virus front lines. But many schools don't have one. — Less than 40 percent of the nation's schools had a full-time nurse before the pandemic, and there has been no national effort to hire more.
---
THIS WASHINGTON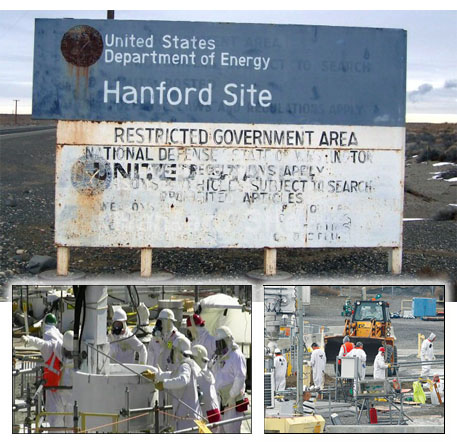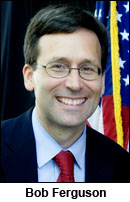 ► From the Tri-City Herald — Federal court of appeals upholds state law helping Hanford workers — The state of Washington has a right to create laws that make it easier for ill workers at the Hanford site to get workers' compensation, said a Wednesday ruling by the 9th Circuit Court of Appeals. The three judges on the panel unanimously ruled for the state of Washington after the federal government asked that a state law passed in 2018 easing compensation requirements at the nuclear reservation be overturned. The law requires the state Department of Labor and Industries to presume that radiological or chemical exposures at Hanford caused any neurological diseases or respiratory illnesses claimed by past or current employees of Hanford contractors. "Hanford workers are cleaning up one of the most contaminated sites on the planet, and they deserve these protections," said state Attorney General Bob Ferguson.
The Stand (from the WSLC's 2018 Legislative Report) — Safety net strengthened for Hanford workers (by Nickolas Bumpaous)
The Stand (Dec. 12, 2018) — Hanford suit called a 'depraved action' by Trump administration
► From the NY Times — Saving jobs by sharing them, with government help — "Oh, my goodness, yes, it saved us," said Linda Petersen, the chief financial officer of Land Title Company of Kitsap County. Washington state's work-sharing program, which subsidizes the wages of workers who are kept on the payroll with reduced hours instead of laid off, "allows us to keep and retain that talent, so when things tick back up, we've still got them, and it allows them to pay their bills and stick with us through the hard times." Now employers can use it to supplement the income of employees at high risk of complications from COVID-19 and unable to go to the office after a coronavirus outbreak.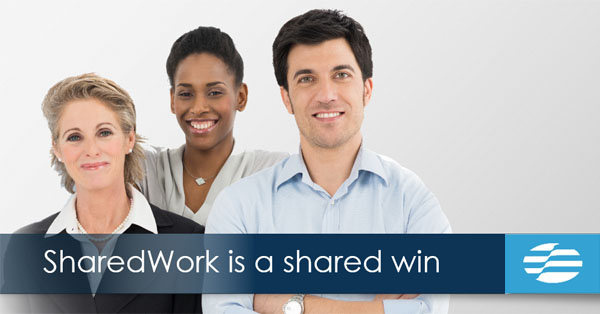 ALSO TODAY at The Stand — SharedWork keeps Washington workers, businesses connected (by Sens. Karen Keiser and Claire Wilson) — SharedWork could mean the difference between a worker losing a vital job or a business losing a valuable, trained employee.
► From the Columbian — Washington, Oregon announce pact that aids contractors — The state Department of Labor and Industries announced Tuesday that it has signed a reciprocal agreement with the Oregon Building Codes Division to allow journey-level general electricians who are licensed in one state to apply for a license in the other without taking an examination, under certain conditions.
► From the Seattle Times — Former U.S. Sen. Slade Gorton, a towering figure in Washington state, dies at 92 — Former three-term Republican U.S. Sen. Slade Gorton, whose 40 years in public service made him a towering figure in Washington politics and whose stance on some environmental issues and tribal fishing rights inspired both loyalty and fury, died Wednesday morning after a brief illness. He was 92.
---
LOCAL
► From the Yakima H-R — Astria Health, nurses union reach settlement over Regional closure — Pending approval from the U.S. Bankruptcy Court, Astria Health and the Washington State Nurses Association have settled a complaint over the closure of Regional hospital. Under the agreement, former Astria Regional Medical Center nurses represented by WSNA would receive a share of a settlement payment from Astria Health. The two parties declined to reveal the exact amount of the payment.
► From the PSBJ — Virginia Mason confirms merger with CHI Franciscan would end some procedures — As Virginia Mason Health System and CHI Franciscan explore a possible merger at the end of the year, details are emerging of what it might mean to fold the secular Seattle-based system into Franciscan's Catholic parent, CommonSpirit Health. Virginia Mason CEO and Chairman Gary Kaplan said in an email to stakeholders obtained by the Business Journal that the merger would affect the system's ability to provide abortions and physician-assisted death.
---
BOEING
► From the PSBJ — Boeing secures 737 Max jet deals from Polish airline, ending monthslong order drought — Boeing said Wednesday that Polish carrier Enter Air has ordered two 737 Max jets and taken options on two more in a move that the jet maker suggested expands the airline's commitment to the still-grounded jet. The deal was Boeing's first order for the Renton-made 737 Max in more than eight months.
---
ELECTIONS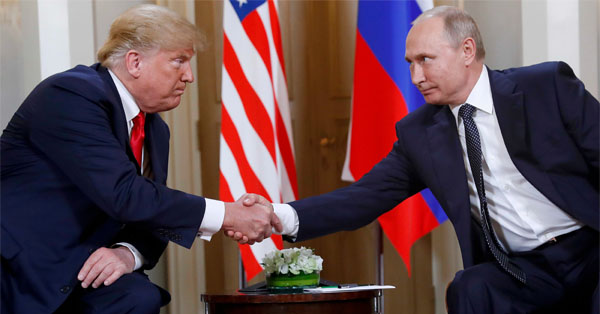 ► From the NY Times — The Trump campaign accepted Russian help to win in 2016. Case closed. (editorial) — A bipartisan report released Tuesday by the Republican-controlled Senate Intelligence Committee cuts through the chaff. The simplicity of the scheme has always been staring us in the face: Donald Trump's 2016 campaign sought and maintained close contacts with Russian government officials who were helping him get elected. The Trump campaign accepted their offers of help. The campaign secretly provided Russian officials with key polling data. The campaign coordinated the timing of the release of stolen information to hurt Hillary Clinton's campaign… There's no way to sugarcoat it. In less than three months, the American people could re-elect a man who received a foreign government's help to win one election and has shown neither remorse nor reservations about doing so again.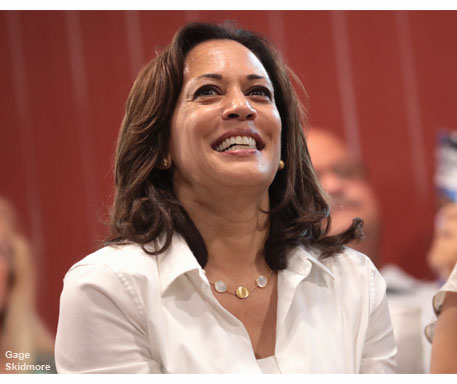 ► From the Washington Post — Kamala Harris makes history as first woman of color to accept a major party nomination for vice president — "We're at an inflection point," Harris said. "The constant ­chaos leaves us adrift. The incompetence makes us feel afraid. The callousness makes us feel alone. It's a lot. And here's the thing: We can do better and deserve so much more."
The Stand (Aug. 12) — Labor celebrates selection of Kamala Harris
► From The Hill — Barack Obama casts Trump as threat to democracy — "This administration has shown it will tear our democracy down if that's what it takes to win. So we have to get busy building it up – by pouring all our effort into these 76 days, and by voting like never before – for Joe and Kamala, and candidates up and down the ticket, so that we leave no doubt about what this country we love stands for – today and for all our days to come."
EDITOR'S NOTE — Think that's an exaggeration? This week, Trump told his supporters that the only way he can lose the election is if "cheating" happens. White House spokeswoman Kayleigh McEnany refused to say that Trump would accept the results of an election loss. "We'll see what happens," she said.
And here are some related stories…
---
POSTAL SABOTAGE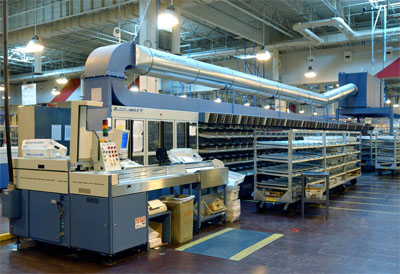 ► From KUOW — 40% of letter-handling machines dismantled in Seattle-Tacoma area — By the time Postmaster General Louis DeJoy halted a raft of changes that might slow down the U.S. mail, the Postal Service had already shut down 40% of the high-speed letter-sorting machines in the Seattle-Tacoma area, KUOW has learned. If letter-sorting machines remain out of service, it could put a dent in the post office's ability to quickly deliver both letters and mail-in ballots. "It would take a crew of 20 to 30 people hand-sorting the mail all night to do what one of these machines can do in a couple hours," said one local postal worker. "Our infrastructure doesn't work without these machines."
The Stand (Aug. 19) — Postal union: 'This fight is far from over' — DeJoy says he'll "suspend" his USPS cuts, but APWU says Congress must do its job and save the public's Postal Service.
► From Roll Call — Postal Service bill unveiled in House as Democrats ponder sweeteners — House leaders posted revised text of legislation the chamber plans to take up on Saturday that would provide the Postal Service with $25 billion to cover revenue losses, reverse service and operational changes implemented earlier this year, and require that all election-related mail, including ballots, be treated as first-class mail to ensure priority delivery.
► From the Washington Post — Election officials around the country race to expand voting options as Postal Service crisis spurs alarm — Election officials are racing to install more ballot drop boxes and secure large venues for Election Day voting, part of an urgent push to reassure Americans worried about trusting their ballots to a U.S. Postal Service engulfed in a political storm. State and local election officials say they have been inundated with calls from residents who say they no longer trust voting by mail, given widespread reports of postal delays in recent weeks, as well as Trump's public hostility to voting by mail. "We're facing a crisis here, a major crisis," said Steuart Pittman, the top official in Anne Arundel County, Md. "If this election is not carried out in a way that people accept the result, we'll have a national crisis."
► From the LA Times — Postal Service cutbacks have left small businesses hurting — Payment checks to vendors never arrive, forcing business owners to incur extra costs to cancel checks and wire funds instead. Custom yard signs don't get to customers in time for special events, leading to refunds. And some business owners fear that delayed shipments could harm their standing with customers.
► From The Hill — VA problems raise worries about mail slowdown, prescriptions — The Department of Veterans Affairs, which fills about 80 percent of prescriptions by mail, has already reported USPS delivery problems, and has been forced to use alternative methods of shipping prescriptions in certain areas of the country.
► From The Hill — USPS changes blamed for deliveries of thousands of dead chicks: 'We've never had a problem like this before'
---
THAT WASHINGTON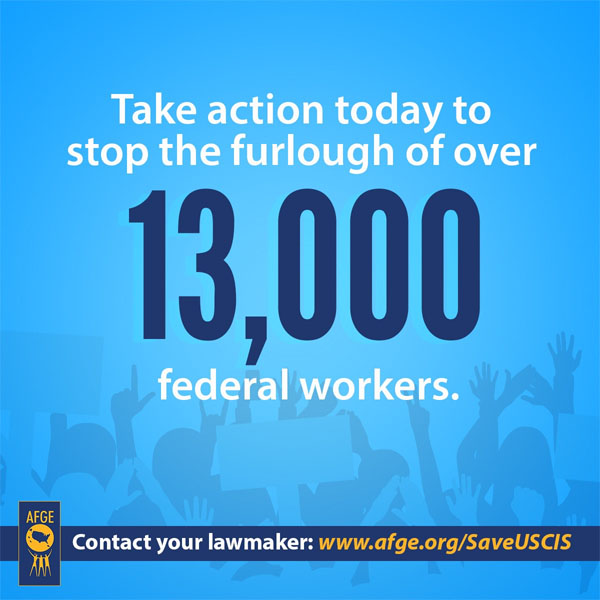 ► From Roll Call — Furloughs loom for 13,400 federal immigration employees — U.S. Immigration and Citizenship Services said without emergency funding, it will move forward with furloughs on Aug. 30. The fee-funded Homeland Security agency is responsible for processing legal immigration into the United States. Last month, the USCIS announced it would postpone furloughs until Aug. 30 after receiving assurances from lawmakers that they would support the emergency funding request. But lawmakers in both the House and Senate have since left the nation's capital for the August recess without taking up the issue, although House members have been recalled to act this Saturday on Postal Service legislation.

The Stand (July 30) — Join AFGE in urging Congress to fund USCIS, avoid furloughs
► From the Topeka Eagle — Trump calls for boycott of Goodyear over MAGA hats at Topeka plant — The Steelworkers issued a statement saying the union had sought Trump's help several times in the past year as it tried to stave off the closing of Goodyear's plant in Gadsden, Ala. "It would have been nice if the President had paid as much attention to the loss of American jobs as he does to MAGA hats," read a statement from the Steelworkers union. "Maybe a tweet or two back then would have been helpful."
► From The Hill — Trump says he may swap out Goodyear tires from presidential car
► BREAKING from NBC News — Ex-Trump adviser Steve Bannon arrested on charges of defrauding donors to 'Build the Wall' campaign — Federal prosecutors on Thursday indicted one-time presidential aide Steve Bannon and three others on charges of taking money donated to help build a wall along the southern border, authorities said. Bannon and the others "orchestrated a scheme to defraud hundreds of thousands of donors," according to prosecutors in the U.S. Attorney's office for the Southern District of New York.
► BREAKING from the NY Times — Trump must turn over tax returns, judge rules again — A federal judge on Thursday rejected Trump's latest effort to block the Manhattan district attorney from obtaining his tax returns, dismissing Trump's arguments that the prosecutor's grand jury subpoena was "wildly overbroad" and issued in bad faith.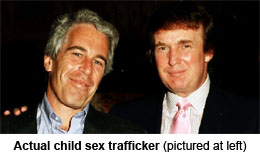 ► From The Hill — Trump praises QAnon supporters: They 'love our country' — QAnon is a conspiracy theory of an underground cabal of Hollywood actors, Democratic politicians, and global elites who are part of a child sex trafficking ring. The FBI has determined QAnon to be a potential source of domestic terrorism: "The FBI assesses these conspiracy theories very likely will emerge, spread, and evolve in the modern information marketplace, occasionally driving both groups and individual extremists to carry out criminal or violent acts."
---
NATIONAL
► From NBC News — Initial jobless claims rise above 1 million again, after two weeks of declines — Around 1.106 million Americans filed for initial jobless claims last week, pushing the number into seven figures again, after two weeks of declines, according to data from the Department of Labor. The elevated figure calls into question the nature — and length — of the nation's economic recovery.
► From the NY Times — Uber and Lyft just can't stop flouting the law (by Greg Bensinger) — Both are threatening to pull out of California this week over a law requiring them to treat their workers as full-fledged employees.
---
The Stand posts links to Washington state and national news of interest every weekday morning by 10 a.m.
WASHINGTON IS A UNION STATE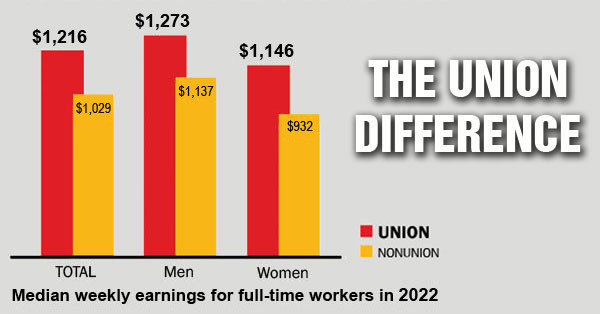 CHECK OUT THE UNION DIFFERENCE in Washington state: higher wages, affordable health and dental care, job and retirement security.
FIND OUT HOW TO JOIN TOGETHER with your co-workers to negotiate for better working conditions and respect on the job. Or go ahead and contact a union organizer today!