Hospitality hurting ● Biden offers 'hope and light' ● Trump's scary Goodyear boycott
Friday, August 21, 2020
---
COVID-19
► LIVE from the Seattle Times — Coronavirus daily news update, Aug. 21 — The latest count of COVID-19 cases in Washington totals 69,389 infections (7-day average of new infections per day: 605) and 1,837 deaths (7-day average of deaths per day: 13)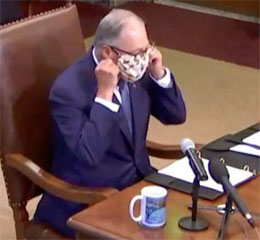 ► From the Seattle Times — Inslee 'cautiously pleased' as confirmed COVID-19 cases dip in state — "I am cautiously pleased to tell you that we have seen a decline in diagnosed cases in the last two weeks and that some of our other data shows some positive trends," the governor said. Not long after his remarks, however, state health officials announced 700 new confirmed cases of the novel coronavirus, as well as 15 deaths.
► From the Spokesman-Review — Rural Washington school districts face special challenges in reopening — Relative isolation means less access to medical care and less internet connectivity for distance learning.
► From CBS News — Coronavirus fears spur teacher protests, resignations and retirements — Teachers across the U.S. are protesting, calling in sick, quitting or taking early retirement rather than return to classrooms during a pandemic killing more than a thousand Americans a day… The 1.7-million American Federation of Teachers is calling for "safety strikes" if teachers are not protected.
► From the NY Times — Colleges closing: University outbreaks and parental angst — Coronavirus clusters have been linked to fraternities, sororities, and off-campus parties.
---
THIS WASHINGTON

EDITOR'S NOTE — UNITE HERE Local 8 continues to collect donations to support laid-off hospitality workers in need. Please click here to donate today to support the UNITE HERE Local 8 hardship fund.
► From the Seattle Times — Unemployment claims keep falling in Washington state, but many are still waiting for benefits — Unemployment claims in Washington state dropped for the fifth consecutive week — but the number of people filing remains at historic levels and many of those seeking benefits still haven't received any weeks and even months after losing their jobs.
► From the AP — Washington to apply for federal $300 unemployment aid boost — The Employment Security Department said it will apply for the FEMA assistance through a Trump executive order after a federally funded $600 boost to weekly state unemployment benefits ended in July. The program cuts the weekly benefit to $300 or $400 a week, if states chip in $100 per claimant, something few — including Washington — have agreed to do.
---
POLICE REFORM



► From KNKX — Auburn police officer charged with murder under new I-940 rules — For the first time, the voter-approved Initiative 940 is being used to criminally prosecute an officer over use of force. Auburn police officer Jeff Nelson, 41, has been charged with second-degree murder and first-degree assault — both felonies — for fatally shooting 26-year-old Jesse Sarey during an arrest last year. His arraignment is scheduled for Monday.
► From KIRO — Chief Best asked to cancel retirement by Black leaders of police reform group
---
STATE ELECTION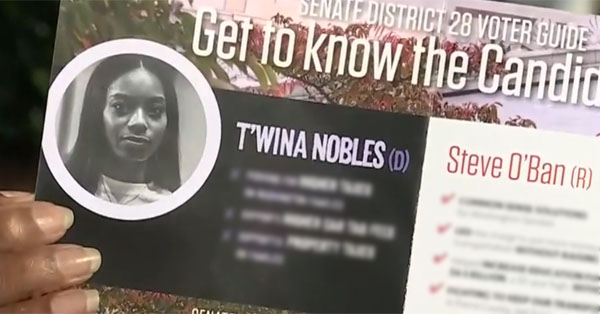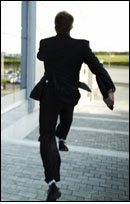 ► From KUOW — Who takes responsibility for a racist political ad? — Democrat T'wina Nobles, who is running for a seat in the Washington State Senate this year, was the target of a racist attack mailer, but nobody has taken responsibility for it. Her opponent, Republican incumbent Steve O'Ban (R-Tacoma), said his campaign didn't create the ad, and he declined to be interviewed for this story. The PAC that paid for it is run by two of O'Ban's State Senate Republican colleagues: John Braun (R-Chehalis) and Mark Schoesler (R-Ritzville). Neither senator responded to KUOW's requests for comment. Almost none of the big donors to the Senate GOP PAC, whose names are all on the mailer, took responsibility either, including the BIAW, AGC and the RJ Reynolds PACs. The Washington Association of Realtors was the only organization to disavow the ad, reportedly after a backlash from their membership.
---
NATIONAL ELECTION



► From the Washington Post — Joe Biden accepts Democratic presidential nomination, with a call for optimism at a time of fear — In a 25-minute speech, the former vice president channeled concern over multiple, simultaneous crises facing the country while urging the American people to choose what he called "a path of hope and light." "The current president has cloaked America in darkness for much too long. Too much anger, too much fear, too much division," Biden said. "Here and now, I give you my word: If you entrust me with the presidency, I will draw on the best of us, not the worst. I'll be an ally of the light, not the darkness."
The Stand (May 27) — AFL-CIO endorses Joe Biden for President
EDITOR'S NOTE — Our next president: "My economic plan is all about jobs, dignity, respect, and community. Together, we can, and we will, rebuild our economy. And when we do, we'll not only build it back, we'll build it back better. With modern roads, bridges, highways, broadband, ports and airports as a new foundation for economic growth… With newly empower labor unions. They're the ones who built the middle class… With rising wages you can raise a family on. Yes, we're going to do more than praise our essential workers. We're finally going to pay them. Pay them."
► From the NY Times — With the speech of his life, Joe Biden becomes the man for this moment (by Frank Bruni) — Joe Biden is a paragon of stamina and stubborn optimism for a country that desperately needs one. In a period of great pain, he's a crucial lesson in perseverance… It was a forceful speech, above all because it was a direct one, not ornamented with oratorical curlicues but animated by his messy experience in this unpredictable world. It had enormous credibility because it had enormous heart — and because it came from someone who, emotionally, has suffered mightily and come out the other side.
► From the Washington Post — Touting conspiracy theories, Trump welcomes fringe views into the political mainstream — From the baseless QAnon movement to a racist theory about Sen. Kamala Harris of California's citizenship, Trump has given a nod to fringe groups and welcomed them into the mainstream of his party. Beyond being unfounded, many of the ideas Trump is bolstering are dangerous, according to intelligence officials, political scientists and, increasingly, members of the president's own party.
► From The Hill — Trump says he will send law enforcement, U.S. attorneys to polls in November to prevent fraud — White House press secretary Kayleigh McEnany would not say whether the president would accept the election results if he wasn't declared the winner.
---
POSTAL SABOTAGE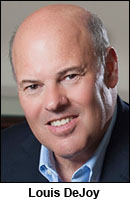 ► BREAKING from the AP — Postmaster says ballots No. 1 priority, but details no plan — Postmaster General Louis DeJoy, pressed by senators over mail delivery disruptions, said Friday he was unaware of changes that sparked a public uproar, but his responses raised fresh questions about how the Postal Service will ensure timely delivery of ballots for the November election. DeJoy told senators he has zero plans to restore blue mailboxes and sorting equipment that have been removed, saying they are "not needed."
The Stand (Aug. 19) — Postal union: 'This fight is far from over' — DeJoy says he'll "suspend" his USPS cuts, but APWU says Congress must do its job and save the public's Postal Service.
► From the Washington Post — Postmaster general eyes aggressive changes at Postal Service after election — DeJoy has mapped out far more sweeping changes to the U.S. Postal Service than previously disclosed, considering actions that could lead to slower mail delivery in parts of the country and higher prices for some mail services, according to several people familiar with the plans.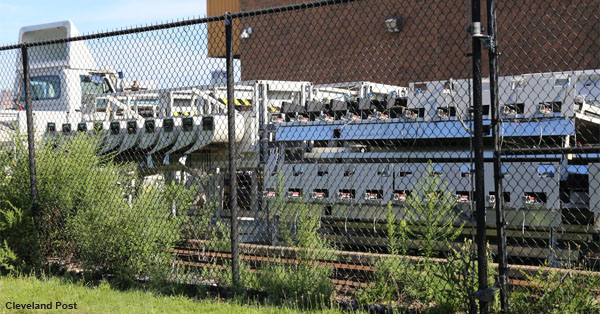 ► From Vice — USPS headquarters tells managers not to reconnect mail-sorting machines, emails show — Shortly after USPS Postmaster General Louis DeJoy issued a public statement saying he wanted to "avoid even the appearance" that any of his policies would slow down election mail, USPS instructed all maintenance managers around the country not to reconnect or reinstall any mail sorting machines they had already disconnected, according to internal emails.
► ICYMI from KUOW — 40% of letter-handling machines dismantled in Seattle-Tacoma area — By the time Postmaster General Louis DeJoy halted a raft of changes that might slow down the U.S. mail, the Postal Service had already shut down 40% of the high-speed letter-sorting machines in the Seattle-Tacoma area, KUOW has learned. If letter-sorting machines remain out of service, it could put a dent in the post office's ability to quickly deliver both letters and mail-in ballots. "It would take a crew of 20 to 30 people hand-sorting the mail all night to do what one of these machines can do in a couple hours," said one local postal worker. "Our infrastructure doesn't work without these machines."
► From the News Tribune — What Trump's postal plot means for Pierce County (editorial) — We're enduring a once-in-a-century pandemic when many Americans say they'd prefer to vote by mail. This is no time to weaken core democratic infrastructure, especially one that helps voters cast ballots and avoid crowded polling venues.
► From the Seattle Times — Washington state's D.C. delegation must defend post office, mail voting (editorial) — This editorial board asked all 10 of Washington's representatives if they support the Delivering for America Act and if not, what else they are proposing to prevent degradation of postal service ahead of the election. Democrats were effusive in their support of mail voting; several Republicans offered more nuanced answers.
---
NATIONAL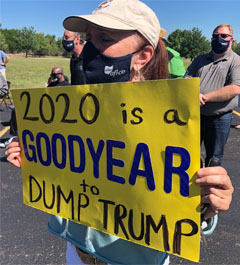 ► From Newsweek — Goodyear workers rally against Trump's boycott, union says it should 'scare the hell' out of working Americans — Speaking at the rally, Bill Conner of the United Steelworkers said it was a "sad day" for the United States when the president promotes a national boycott of an American company and American workers. He noted that Trump railed against the company before confirming the information he had was factual and that his attack "scares the hell" out of Conner. "And it ought to scare the hell out of every working man and woman in this country," he said.
EDITOR'S NOTE — Here's the Lincoln Project's take…
► From ProPublica — Meatpacking companies dismissed years of warnings but now say nobody could have prepared for COVID-19 — In documents dating to 2006, government officials predicted that a pandemic would threaten critical businesses and warned them to prepare. Meatpacking companies largely ignored them, and now nearly every one of the predictions has come true.
---
TODAY'S MUST-READ
► From the Seattle Times — Never mind the frothy stock market — we could be headed into a pandemic depression (by Jon Talton) — Although the economy has regained some strength from the sudden, Great Depression-like drops of the spring, continued recovery is in doubt. A much-needed second stimulus is stymied in Congress by the GOP-controlled Senate. This raises the danger not only of pain for families but shortfalls for states. Government isn't like a family that should "tighten its belt" in hard times. In an economic crisis, the national government must act vigorously to fill the hole in demand. Otherwise, stagnation, slow growth or depression result… It's not too late for the federal government to deploy another stimulus, along with investment in advanced, job-creating areas such as high-speed rail and green industries. Most of all, we need leadership that stops the pandemic, something that's largely been accomplished in Germany, South Korea and New Zealand. Otherwise, prepare for Depression 2.0.
---
T.G.I.F.
► On this day in 1961, the Marvelettes released what would become the very first No. 1 hit for Motown Records (then called Tamla). Back then, songs about waiting for a letter and other mail-related storylines were common because the Postal Service was the main way people communicated. Elvis Presley's "Return To Sender" was a hit the following year. Although family, friends and lovers have more immediate ways to communicate now, the Postal Service remains a lifeline for medications, Social Security benefits and paychecks, and other necessary shipments, particularly during a pandemic. That's why the Trump administration's deliberate, politically motivated sabotage of this popular public institution so infuriating. His postmaster crony's mail-slowing initiatives must not only be suspended, they must be reversed to undo the damage done. Americans want their public Postal Service to "deliver de letter, the sooner de better."
FUN FACT: A 22-year-old Marvin Gaye, hoping to break into the music biz, played drums on this track alongside the legendary Funk Brothers.
---
The Stand posts links to Washington state and national news of interest every weekday morning by 10 a.m.
Short URL: https://www.thestand.org/?p=91015
Posted by
David Groves
on Aug 21 2020. Filed under
DAILY LINKS
. You can follow any responses to this entry through the
RSS 2.0
. Both comments and pings are currently closed.