Boeing gut punch ● 'Acceptable' deaths ● House delivers ● Retirement raid
Monday, August 24, 2020
---
BOEING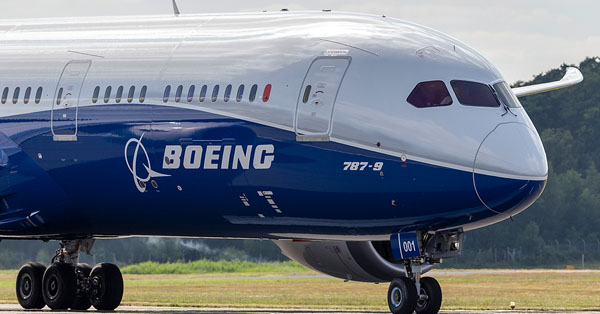 ► From the Seattle Times — Boeing's 787 choice could gut Washington state's aircraft industry — Boeing will decide as early as next month whether to consolidate its two 787 Dreamliner assembly lines in Washington and South Carolina at a single site. If it does, the 30,000-employee widebody jet plant in Everett is expected to be the loser. That decision would have dire consequences for Boeing's local workforce, and the regional supplier network that directly employs as many as 10,000 others… On a conference call with Washington's congressional delegation, two top Boeing executives gave no hint of the outcome of the 787 consolidation study. They said Boeing wants to hear from the IAM what suggestions the union can offer within the current contract terms for further "efficiencies and flexibility in production."
ALSO TODAY at The Stand — Déjà vu: Boeing seeks concessions indirectly — IAM 751 President Jon Holden urges members to "stand together" as the company floats the idea of mid-contract concessions via politicians and the media.
► From the PSBJ — Boeing defense unit pulls in billions as commercial jet sales lag — The company's Defense, Space and Security unit has raked in billions of dollars through recent deals and contracts, while Boeing Commercial Airplanes sales and results have been plagued by the ongoing 737 MAX crisis and the COVID-19 pandemic. It's a reversal from recent years when Boeing's defense and space businesses have benefited from investments derived from the huge profits in its commercial jet division.
---
COVID-19
► LIVE from the Seattle Times — Coronavirus daily news update, Aug. 24 — The latest count of COVID-19 cases in Washington totals 71,012 infections (7-day average of new infections per day: 567) and 1,863 deaths (7-day average of deaths per day: 13)
► From the Kitsap Sun — COVID-19 outbreak reported at St. Michael (Harrison) hospital; more than 30 cases among staff and patients — The Washington State Department of Health announced Friday afternoon the outbreak has affected multiple units at the 260-bed Bremerton hospital, which is part of the CHI Franciscan system. As of Friday afternoon, the outbreak involved more than 30 cases among hospital staff and patients.
► From the Seattle Times — Researchers document first case of virus reinfection — The report from Hong Kong is of concern because it suggests that immunity to the coronavirus may last only a few months in some people. And it has implications for vaccines being developed for the virus.
► From the AP — 1 in 5 nursing homes short on PPE, staff in virus rebound
► BREAKING from the Seattle Times — Zoom reports partial outage as many schools return to remote learning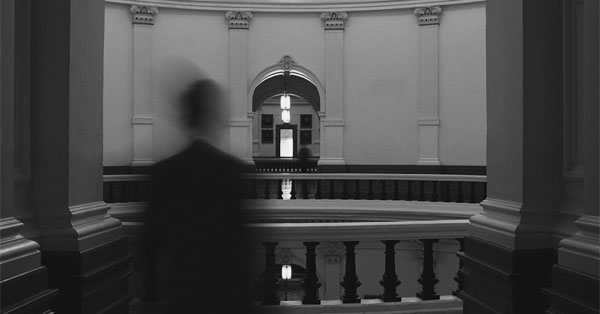 ► From the AP — Emails show businesses held sway over state reopening plans — Thousands of pages of emails provided to The Associated Press under open-records laws show that governors across the U.S. were inundated with reopening advice from a wide range of industries — from campgrounds in New Hampshire to car washes in Washington. Some governors put economic interests ahead of public health guidance, and certain businesses were allowed to write the rules that would govern their own operations. Many states were then forced to halt or roll back their reopening plans as COVID-19 cases spiked across the country this summer, and the number of infections and deaths in the U.S. far outpaced those of any other country.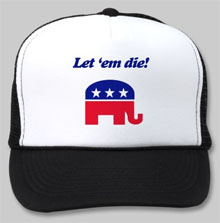 ► From The Hill — 57 percent of Republicans say coronavirus death toll is 'acceptable' — A majority of Republicans said that the number of coronavirus deaths in the U.S. — now topping 176,000, according to data from Johns Hopkins University — is "acceptable," according to a poll released Sunday. A CBS News-YouGov poll determined that 57 percent of Republican respondents said the U.S. death toll for COVID-19 was "acceptable," while 43 percent said it was "unacceptable." Republicans were the only partisan group of which a majority of voters said the number of deaths was acceptable.
---
THIS WASHINGTON

► From the Seattle Times — Federal judge in Seattle blocks DeVos rule that could have funneled more coronavirus relief aid to private schools — A federal judge in Seattle granted state Attorney General Bob Ferguson's request to block a U.S. Department of Education rule that would have forced school districts nationwide to either share a higher portion of federal coronavirus emergency relief funds with private schools or limit spending the aid only to a particular subset of public schools in their boundaries.
► From the Spokesman-Review — As Washington saw record turnout in August primary, elections officials remind voters to get November ballots in early — Voter turnout statewide was 54.44% – up almost 20% from the August 2016 primary, according to certified election data from the secretary of state.
---
LOCAL



► From the (Longview) Daily News — Demonstrators continue speaking out against ICE contract — Demonstrators returned to the street outside the Cowlitz County Youth Services Center Friday to protest the county's contract with ICE and to write letters to the juveniles currently held there.
► From Crosscut — Will King County public transit survive COVID-19? — Fewer riders and lower fare collection are just part of the financial challenge for transportation during the pandemic.
► From the Spokesman-Review — While ridership is down, STA services won't be cut this fall — Though bus ridership has plummeted during the novel coronavirus pandemic, Spokane Transit Authority plans to avoid cutbacks to ensure that essential workers and others dependent on public transportation have a way to get to work.
---
POSTAL SERVICE



► From Roll Call — House passes Postal Service funding, service standards — The House in a rare August Saturday session passed legislation, 257-150, that would reverse operational changes at the U.S. Postal Service made since the start of the year and to provide the agency $25 billion to help sustain service levels through the COVID-19 pandemic. Senate Majority Leader Mitch McConnell (R-Ky.) has said his chamber won't take up the House bill but that Republicans are open to considering Postal Service funding as part of a COVID-19 relief package.
► From the NY Times — DeJoy will be questioned again amid mail-in voting concerns — Louis DeJoy will return to Capitol Hill on Monday to defend his tenure as postmaster general. He is expected to receive a chilly reception from Democratic lawmakers on a key House panel.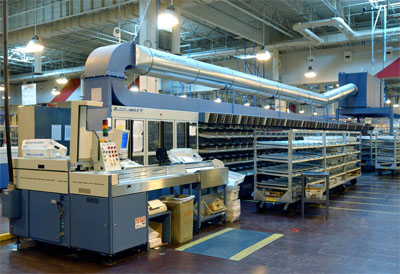 ► From KUOW — Don't reconnect mailing machines, Postal Service tells plants. Tacoma does it anyway. — The Tacoma plant lost eight of its 18 machines that sort and postmark the mail, according to workers there. The equipment was disconnected and pushed into a corner. By Wednesday night, five of the machines in Tacoma had been reconnected. Parts of two others had been scavenged and incorporated into the plant's existing machines to boost their mail-sorting capacity.
► From NCW Life — Inside Wenatchee's postal confusion as USPS disabled local sorters — "It was weird," says Wenatchee USPS electronic technician Ryan Harris, who's president of the American Postal Workers Union Local 751. "They had us disconnect it, and then two days later, put it back together. So luckily, we didn't disassemble it and send it to Spokane like they wanted us to." In response, Harris says, the 43 USPS employees in his union plan to hold an informational picket Saturday at the Maple Street post office in Wenatchee. Mail customers will see postal workers carrying signs and distributing literature, "just to kind of let them know that we're still here supporting the community, and that we want to be here servicing them as long as we can."
► From the Seattle Times — Seattle rally supports Postal Service
► From the Columbian — Rally supporting Postal Service rolls through downtown
ALSO TODAY from The Stand — Join (or host) an event on Tuesday to Save Our Post Office
---
THAT WASHINGTON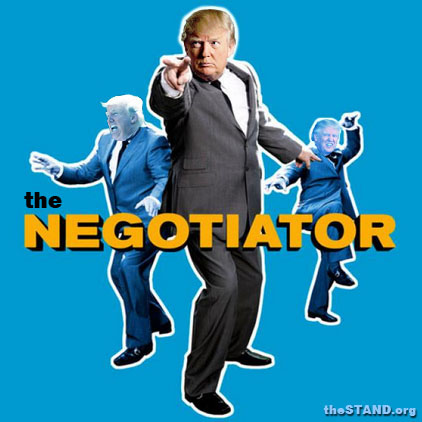 ► From the Washington Post — Americans need a compromise on the economy. Trump must allow one. (editorial) — The country has already waited too long. A wide consensus among economists and business leaders recognizes that the U.S. government not only can afford to extend additional large-scale aid but cannot afford not to — unless our national leaders are prepared to see the incipient recovery wither, and to consign possibly millions of workers to long-term joblessness.
► From The Hill — Biden: 'No new taxes' for anyone making under $400K — Democratic presidential nominee Joe Biden said in an interview aired Sunday he will not raise taxes for Americans making less than $400,000.  The Democrat, in a joint interview aired on ABC News with his running mate Sen. Kamala Harris (D-Calif.), said everybody should pay "their fair share."
► From the NY Times — As census count resumes, doubts about accuracy continue to grow — Officials project optimism, but a chorus of experts says the pandemic and politics could lead to a deeply flawed count.
---
BLACK LIVES MATTER



► From the Washington Post — Video shows Wisconsin police shooting a Black man multiple times as he enters a car — Jacob Blake is now in serious condition, the officers have been placed on leave, and the city of Kenosha declared an emergency curfew after destructive protests rocked the city into early Monday morning. It's the latest case of police violence caught on camera in a summer overwhelmed by escalating rounds of protests following George Floyd's death in Minneapolis.
---
NATIONAL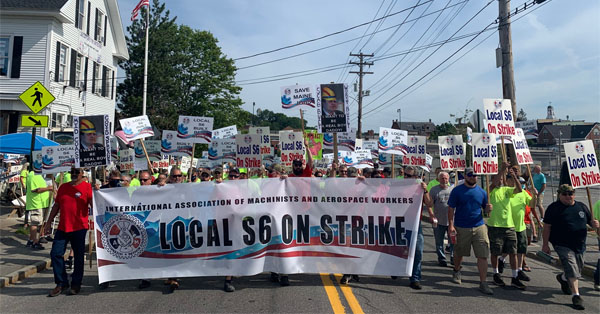 ► From the AP — Shipbuilders approve 3-year pact, ending monthslong strike — A 63-day strike at Bath Iron Works — against the backdrop of a pandemic in an election year — came to an end Sunday with shipbuilders voting to return to their jobs producing warships for the U.S. Navy. With the approval of a three-year contract, the 4,300 production workers represented by Machinists Local S6 will begin returning to work on Monday.
► From the IAM — Maine IAM Local S6 members vote to ratify contract at Bath Iron Works, bringing successful end to largest strike in United States
---
TODAY'S MUST-READ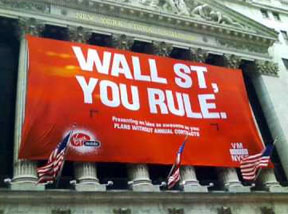 ► From Rolling Stone — Wall Street is looting the American retirement system. The Trump administration is helping. — The Trump administration is pushing dramatic changes to the American retirement system that will benefit Wall Street but push average citizens into plans that are riskier, less profitable, and loaded with high and hidden fees. In the past two months, the Trump's Labor Department has introduced two pending changes to deregulate vulturous private equity firms and multi-trillion dollar retirement managers like Vanguard, Fidelity, and BlackRock. A third proposed change would restrict retirement investments with an underlying environmental, social, or governance mission — mainly to boost the struggling fossil-fuel industry. If finalized, the result will be death by a thousand cuts to Americans' diminished retirement nest egg, amounting to an all-out Wall Street looting of American retirement.
---
The Stand posts links to Washington state and national news of interest every weekday morning by 10 a.m.
Short URL: https://www.thestand.org/?p=91059
Posted by
David Groves
on Aug 24 2020. Filed under
DAILY LINKS
. You can follow any responses to this entry through the
RSS 2.0
. Both comments and pings are currently closed.