Mead teachers speak out ● Plasma!™ ● WA's $300 boost ● "Not a racist country"
Tuesday, August 25, 2020
---
COVID-19
► LIVE from the Seattle Times — Coronavirus daily news update, Aug. 25 — The latest count of COVID-19 cases in Washington totals 71,371 infections (7-day average of new infections per day: 552) and 1,867 deaths (7-day average of deaths per day: 12)
► From the Kitsap Sun — COVID-19 outbreak at St. Michael Medical Center linked to 45 cases — Health officials say 30 staff members and 15 patients have been infected at St. Michael (Harrison) as of noon Monday. That count is expected to grow as the hospital continues testing staff and patients.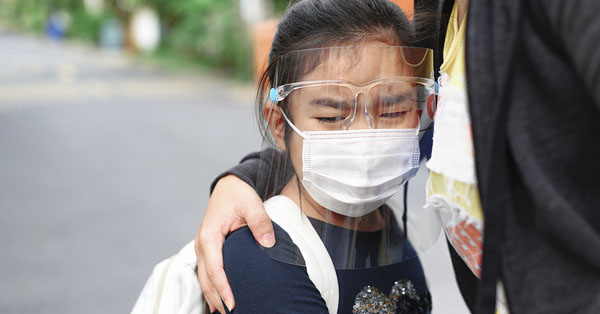 ► From the Spokesman-Review — Mead teachers blast back-to-school model — The Mead School District board of directors should reconsider its decision to allow most children to return for face-to-face learning this fall, dozens of teachers told the school board Monday night. Celeste Simone, a 3rd-grade teacher at Prairie View Elementary School, said she cried when she saw the socially-distanced layout for her classroom: "I can't even imagine doing this to kids."
► From KNKX — Tahoma School District reaches an agreement with its educators union on remote learning — School is about to start in much of the Puget Sound region and teachers unions are still bargaining with district leaders over working conditions. But some have reached agreements.
► From the Washington Post — Florida judge blocks state order for schools to reopen — A Florida judge Monday granted a temporary injunction against the state's order requiring school districts to reopen schools during the pandemic, saying in a harshly worded decision that safety concerns had been ignored. The state quickly appealed.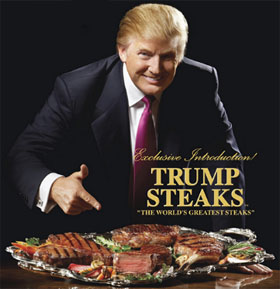 ► From the NY Times — Politicizing medical science will cost American lives (editorial) — Last week, regulators appeared to be holding off on authorizing wider use of such "convalescent plasma," owing to scientists' concerns about that lack of evidence. But after Trump complained bitterly about that delay, the FDA decided to move forward. In announcing the new decision, the president and his team have vastly overstated the promise of convalescent plasma, calling it a "major therapeutic breakthrough." Egregious overselling of its benefit is unconscionable, especially as an election nears… If widespread vaccination is the key to victory over a pandemic that has already cost more than 170,000 American lives, injecting politics into medical science is dangerous and potentially fatal.
► From TPM — Fauci warns against rushing COVID vaccine amid Trump pressure campaign — Top infectious diseases expert Dr. Anthony Fauci on Monday warned against distributing a COVID-19 vaccine under special emergency use guidelines before it has been proved safe and effective in clinical trials, saying that it could jeopardize the testing of alternatives.
► From the Washington Post — America's biggest business lobby is behind Republicans' push to shield employers from coronavirus liability — The U.S. Chamber of Commerce's Institute for Legal Reform wrote draft legislation designed to shield companies from liability related to the pandemic and distributed it to state and federal lawmakers. The issue has become a sticking point in stalled negotiations over a new federal relief package. Senate Republicans have said they will refuse to negotiate over coronavirus liability protections, and will not agree to any deal that doesn't include them.
► From Bloomberg — Starbucks cafe's COVID outbreak spared employees who wore masks — After a woman with the coronavirus visited a Starbucks cafe north of Seoul this month, more than two dozen patrons tested positive days later. But the four face mask-wearing employees escaped infection.
---
BOEING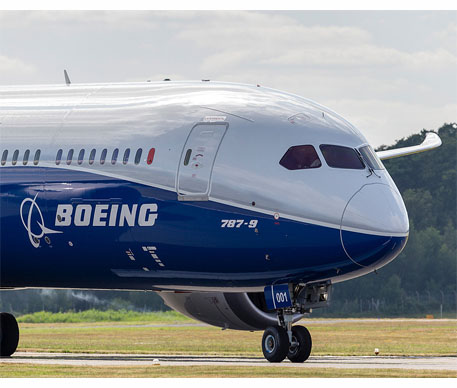 ► From Flight Global — Union warns Boeing may seek concessions amid 787 production review — The International Association of Machinists and Aerospace Workers' District 751 union (IAM) has now warned members that Boeing might seek to renegotiate contract terms as part of that review over closing one of two 787 production facilities.
The Stand (Aug. 24) — Déjà vu: Boeing seeks concessions indirectly — IAM 751 President Jon Holden urges members to "stand together" as the company floats the idea of mid-contract concessions via politicians and the media.
► From the Motley Fool — Boeing may be quietly rebranding the 737 MAX — While Boeing's order announcement last week by Enter Air used the term "737 MAX" several times, it was titled "Enter Air to Purchase up to Four Boeing 737-8 Jets." The aircraft model being ordered was also described as the 737-8 in three different places within the press release.
---
THIS WASHINGTON

► From KING 5 — Washington approved for extra $300 per week in unemployment benefits — Washington has been approved for a federal coronavirus grant that will allow for an additional $300 in unemployment benefits on top of the state's regular unemployment benefit for a limited period of time. Payments will be retroactive to Aug. 1. Not everyone who has filed a claim will be eligible for the extra funding. The state Employment Security Department has said that the benefit is currently time-limited to those filing claims over a three-week period, between July 26 and Aug. 15.
EDITOR'S NOTE — ESD has posted more about this benefit here.
► From KIMA TV — State senators sound alarm on low Census response rate in Eastern Washington — With only about a month left until the U.S. Census Bureau ends its 2020 count, state legislators here in Eastern Washington are sounding the alarm about low response rates, saying we could lose representation in Olympia and in Washington D.C. Data show a significantly higher response rate in King County, compared to Yakima and surrounding counties. So far about 75 percent of households have filled out the census in King County, while only about 64 percent in Yakima and 54 percent in Kittitas County.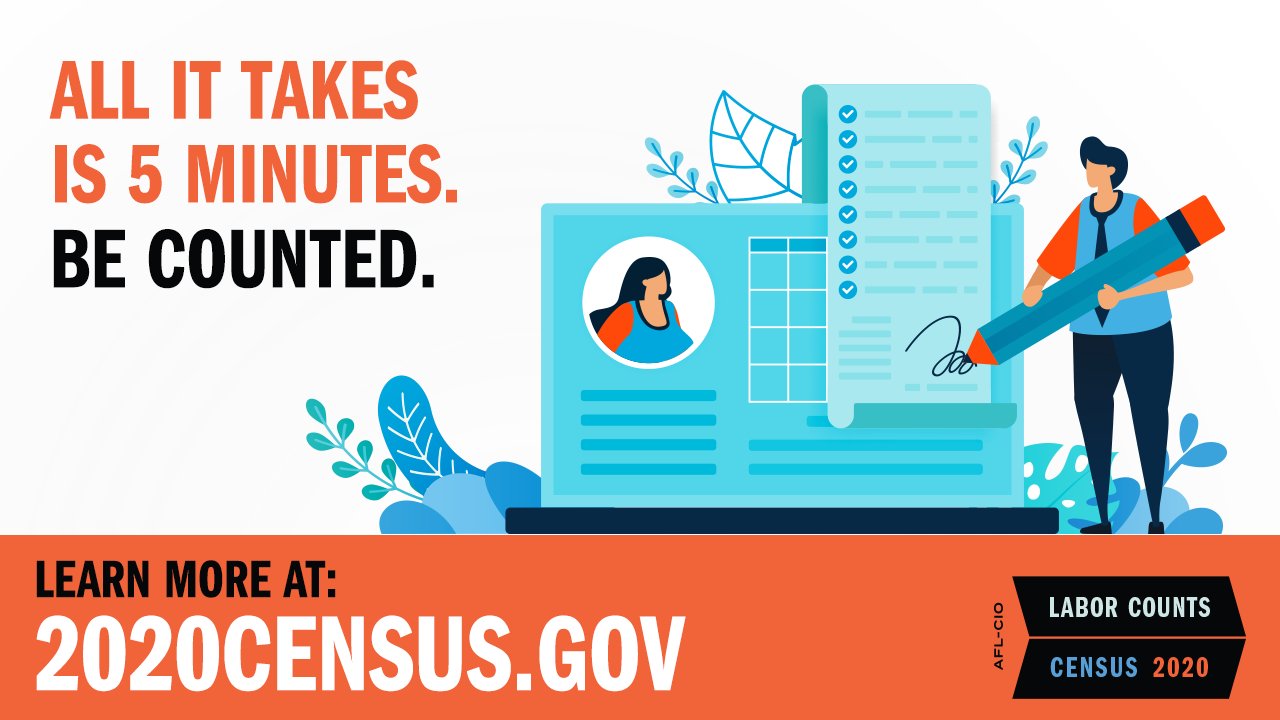 The Stand (May 5) — Be counted: Participate in the 2020 Census by mail, phone or online
---
BLACK LIVES MATTER

► From Crosscut — Recent protests revive push for WA to speed up police reform — Nearly two years after voters approved I-940, training lags while investigations into police-involved killings face scrutiny.
► From the Washington Post — Police use tear gas as Jacob Blake protests in Kenosha devolve into looting, fires — What started as a peaceful demonstration on Monday evening in Kenosha, Wis., over the police shooting of Jacob Blake swiftly devolved into chaos. Officers shot the 29-year-old Black man multiple times in the back on Sunday as he entered a car with his children inside, a videotaped incident that has sparked national protests.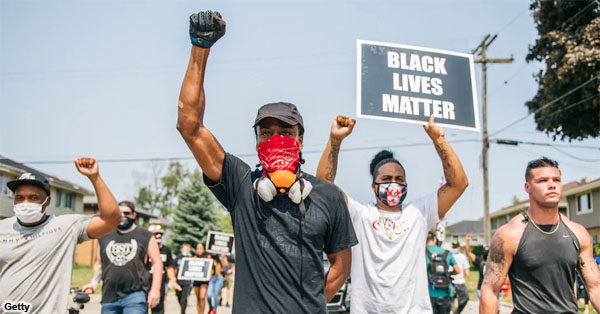 ► From the Washington Post — Jacob Blake is a sickening deja vu (editorial) — Why did officers draw their guns on an apparently unarmed man walking away from them? What threat did he present that justified use of lethal force? Shouldn't the presence of three small children in the car underscore the need for caution? Some have argued on social media in the police's defense that Blake may not have been complying with orders, and a tweet by a right-wing commentator that was shared by Donald Trump Jr. alleged Blake had a criminal record. Neither noncompliance with a police order nor unconnected past crimes justifies a death sentence, and it is inexcusable to try to use those excuses. Enough is enough.
► From the Washington Post — We need Black Lives Matter. The police who shot Jacob Blake prove it. (by Eugene Robinson) — The officers were responding to a "domestic dispute." Neighbors said that Jacob Blake was breaking up a fight between two women. There's a pattern here: George Floyd was suspected of passing a fake $20 bill, and he paid with his life. Rayshard Brooks fell asleep in a Wendy's drive-through, and he paid with his life. Breonna Taylor was just sleeping in her own home, and she paid with her life. The catalyst that turns what should be routine encounters with police into tragedies is racism.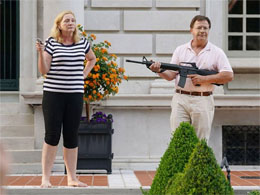 ► From The Hill — St. Louis couple who pointed guns at BLM protesters give dark warning in convention address — The white St. Louis couple who pointed guns at Black Lives Matter protesters outside their home used their Republican National Convention address to paint a dark picture of violence and riots coming to suburban neighborhoods if Democrats are elected.
► From The Hill — Nikki Haley at the RNC: U.S. 'is not a racist country'
EDITOR'S NOTE — Then why did Nimrata Randhawa from a proud Indian Punjabi American Sikh family in South Carolina change her name to Nikki Haley — and self-identify on her voter registration as "white" — when she decided to run for public office? Asking for a friend.
---
ELECTION
► From the NY Times — Nominating Trump, Republicans rewrite his record — Trump and his party engaged in sweeping revisionism about his management of the coronavirus, his record on race relations and much else. And they painted a dystopian picture of what the nation would look like if Joe Biden were president.
► From Politico — Key moments from the RNC's first night— Rebecca Friedrichs, who sued the California Teachers Association so she could get contract protections without paying dues, said that unions "pervert the memories of our American founders."
---
POSTAL SERVICE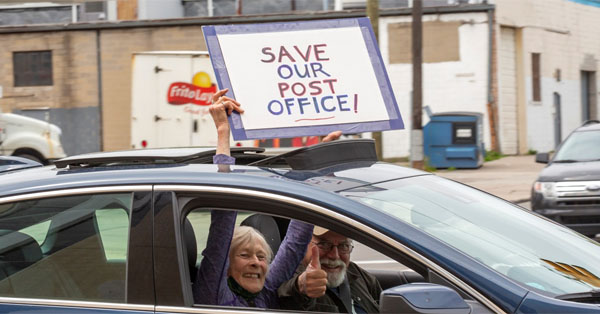 The Stand (Aug. 24) — Join (or host) an event on Tuesday TODAY to Save the Post Office — To find an event near you, click here. And share your pics on social media with #SaveThePostOffice.
► From the (Longview) Daily News — March in support of postal workers Thursday in Kelso — The public is invited to join a group of people who will meet at the Kelso Post Office to march in support of postal workers. The march will begin at 10 a.m. Thursday, at 304 Academy Street in Kelso.
► From the NY Times — DeJoy defends postal changes as Trump continues to attack voting by mail — Facing tough questioning from a House panel, the postmaster general denounced suggestions that he was working to help Trump politically and defended the cost-cutting changes he has overseen.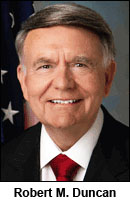 ► From HuffPost — Trump's handpicked Postal Service chair has a long history of voter suppression — Trump's selection for a key Postal Service position, Robert M. Duncan, once had a very different job: steering the Republican Party while it undertook some of its most brazen voter suppression schemes. Duncan is now the chair of the Postal Service board of governors, but he previously served as general counsel and then chair of the Republican National Committee from 2002 to 2009, a time when the committee and its state counterparts oversaw an unprecedented escalation of voter disenfranchisement efforts in swing states.
► From BuzzFeed — Postal workers on Reddit are revealing the things they wish customers knew, and it's so important — As you can imagine, it's a tough time to be an employee for the USPS. So last week, a viral Reddit thread asked postal workers: "What do you need right now? How can we brighten your day when we see you on our routes?" Some of the top-voted suggestions: a cold bottle of water, a running tic-tac-toe game, pictured drawn by kids, and a simple thank-you card or note.
---
NATIONAL
► From the Washington Post — As permanent economic damage piles up, the COVID crisis is looking more like the Great Recession — The devastating surge in unemployment in March and April was supposed to be temporary, as businesses shuttered to avert the greatest public health crisis in more than a century. Most workers reported they expected to be called back soon. But nearly half a year later, many of the jobs that were stuck in purgatory are being lost forever. About 33 percent of the employees put on furlough in March were laid off for good by July.
► From the Dallas News — Profiteering? Health insurers generate big profits during COVID-19 and still raise rates for next year — Health insurance companies are racking up big profits during the pandemic, sometimes two to three times higher than a year ago. That's largely because so many customers are putting off their usual care. Even so, the cost of health insurance is expected to rise next year — over 5%, according to a survey of large employers, and 3% to almost 10% for individual plans, based on rates posted on HealthCare.gov.
► From the NY Times — Workers at Philadelphia Museum of Art vote to join union — The election came after months of debate over whether complaints over the workplace environment at the museum could be addressed through top-down reforms, instead of collective bargaining.
EDITOR'S NOTE — Sometimes, workplaces need bottom-up reforms. Find out more information about how you and your co-workers can join together and negotiate for a better workplace environment, including a fair return for your hard work. Or go ahead and contact a union organizer today!
---
The Stand posts links to Washington state and national news of interest every weekday morning by 10 a.m.
Short URL: https://www.thestand.org/?p=91105
Posted by
David Groves
on Aug 25 2020. Filed under
DAILY LINKS
. You can follow any responses to this entry through the
RSS 2.0
. Both comments and pings are currently closed.