St. Michael's debacle ● USPS 'not to be messed with' ● Trump vs. Social Security
Wednesday, August 26, 2020
---
COVID-19
► LIVE from the Seattle Times — Coronavirus daily news update, Aug. 26 — The latest count of COVID-19 cases in Washington totals 71,705 infections (7-day average of new infections per day: 540) and 1,876 deaths (7-day average of deaths per day: 11)
► From the News Tribune — 'Taped up plastic face guards': Nurses, union describe COVID-19 outbreak at hospital — In a Tuesday news conference organized by UFCW 21, who represents health care workers at CHI Franciscan's St. Michael Medical Center in Bremerton, a litany of concerns were raised, including a dire shortage of PPE, employees risking asymptomatic illness, and a lack of transparency from CHI Franciscan in communicating information on everything from supplies to outbreak updates to workers. Public health officials said on Monday that St. Michael currently had 45 cases involving patients and staff, and the number was likely to grow.
► From the Kitsap Sun — St. Michael patient: Hospital failed to notify all admitted to the facility of outbreak — "They were just telling all of the patients and all of the staff that they were canceling visitation due to a high number of cases in the Kitsap area. They didn't say (an outbreak) in the hospital," said Thomas Morgan, 55, of Bremerton. "They never once told the patients it was in the hospital."
► From KUOW — Seattle Schools and its teachers union still negotiating how to restart school next week — "We kind of knew health and safety and special ed expectations were going to be the hardest to reach agreement on. And it's all come down to that," said union president Jennifer Matter.
► From the Skagit Valley Herald — School districts preparing for staff reductions
► From the Columbian — Evergreen district to cut 475 classified positions
► From the Daily News — Longview School District, unions still working out details of temporary layoffs
► From the News Tribune — More layoffs, furloughs coming for Puyallup School District staff who can't work remotely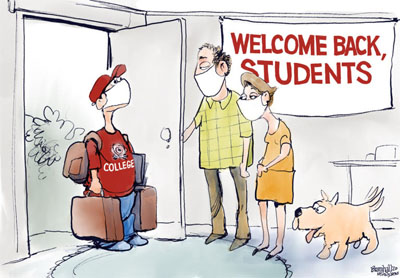 ► From the Washington Post — Universities sound alarm as coronavirus cases emerge just days into classes — 530 at one campus — More than 500 cases at the University of Alabama in Tuscaloosa. Nearly 160 at the University of Missouri in Columbia. Dozens at the University of Southern California. Colleges and universities that brought students back to campus are expressing alarm about coronavirus infections emerging as classes have barely started, raising the possibility everyone could be sent home.
► From The Hill — CDC warns employees not to argue with anti-mask customers — As part of new guidance for workplace safety, the agency said employees should not attempt to force customers to follow COVID-19 prevention policies if the customers appear to be upset or violent.
► MUST-READ from Vox — How Trump let COVID-19 win (by German Lopez) — As America, and even his own administration, woke up to the threat of COVID-19, President Donald Trump still didn't seem to get it. Within weeks of suggesting that people social distance in mid-March, the president went on national TV to argue that the US could reopen by Easter Sunday in April. "You'll have packed churches all over our country," Trump said in March. "I think it'll be a beautiful time." The US wasn't able to fully and safely reopen in April. It isn't able to fully and safely reopen in August. The virus rages on, affecting every aspect of American life, from the economy to education to entertainment. Nearly 180,000 Americans are dead. Schools are closing down again after botched attempts to reopen, with outbreaks in universities and K-12 settings. America now has one of the worst ongoing epidemics in the world, with the most daily new cases and deaths, after controlling for population, among the developed countries.
---
POSTAL SERVICE



TODAY at The Stand — Washington appeals: Save the Postal Service
► From the News Tribune — Here's what we know about Tacoma's USPS sorting machines and mail-in voting — On Tuesday, members of the Puget Sound Area Local APWU stood out front of the Tacoma office at 4001 S Pine St. with signs in support of the workers there, sharing flyers about the decommissioned machines. "This is unprecedented — I've never seen anything like it," Carol Mesford, a letter carrier in Tacoma for 40 years, said of the changes.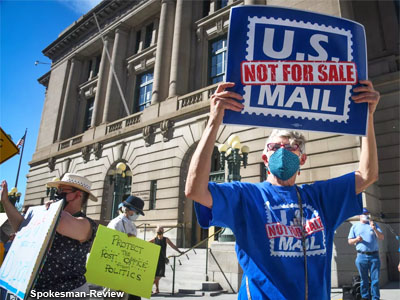 ► From the Spokesman-Review — USPS 'not to be messed with': Postal workers, protesters gather at Spokane post office — A group of about 30 people gathered around the U.S. Post Office in downtown Spokane on Tuesday calling for public support and criticizing Postmaster General Louis DeJoy for causing delays in mail. They also criticized Rep. Cathy McMorris Rodgers in response to her vote against a bill providing emergency funding to the Postal Service, while more than two dozen Republicans aligned with Democrats to pass the bill. Rodgers voted against the legislation, "even though her district is in rural Eastern Washington and would be the very first to see cut backs to service," according to a news release from the APWU.
► From The Stranger — Washington sues Trump over USPS cutbacks: Not just harmful, they're illegal — State Attorney General Bob Ferguson has joined about a dozen other states in suing Donald Trump, Louis DeJoy, and America itself over Republicans' escalating attacks on the post office. The USPS is required to get approval from the Postal Regulatory Commission before making changes like these. The USPS is acting "ultra vires" — outside of their legal ability — the states claim.
► From the Washington Post — The Postal Service controversy generated plenty of heat. Now we have some light. (editorial) — We know that Trump is deliberately sowing fear that the Postal Service cannot deliver mail-in ballots, which are necessary for safe voting during the pandemic, without $25 billion in congressional funding — aid House Democrats support but he does not. That claim is untrue, as the Postal Service itself has said, but the president doesn't care because his interest is in delegitimizing the election.
► From the NBC News — Longime postal worker on DeJoy: 'He's standing by his decisions that to us didn't make any sense' — An interview with Davis Yao, longtime postal worker in Washington state.
---
THAT WASHINGTON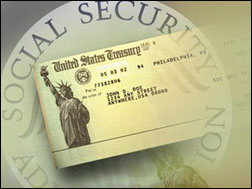 ► From The Hill — Trump payroll plan would deplete Social Security by 2023: Administrator — Trump's proposal to eliminate payroll taxes would deplete the Social Security retirement trust fund by 2023, and its disability insurance fund by the middle of next year, according to the Social Security Administration. Absent other sources of revenue, the programs would stop paying out benefits when the funds were depleted. Nancy Altman, president of Social Security Works, said Trump's policies would wipe out the popular benefit. "If Donald Trump is reelected, Social Security will cease to exist before the end of his second term," she said.
► From CNBC — American Airlines to cut 19,000 jobs when federal aid expires in October — The airline, which employed more than 140,000 people in March, is prohibited from laying off workers through Sept. 30 under the terms of a $25 billion federal aid package set aside for carriers to weather the worst of the crisis.
The Stand (July 27) — Aviation unions urge extension of Payroll Support Program
---
ELECTION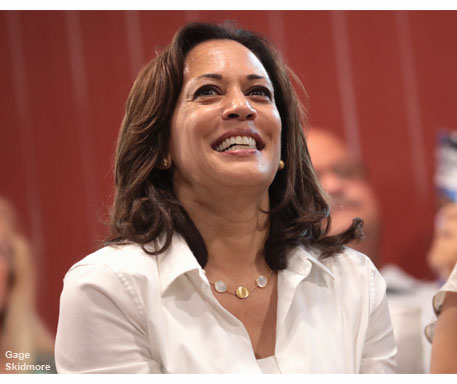 ► From the Washington Post — Voting is the best way to honor generations of women who paved the way for me (by Sen. Kamala Harris) — When the 19th Amendment was ratified 100 years ago, it would have been unimaginable for a Black woman to be a serious contender for the vice presidency of the United States. So this fall, remember the struggles and sacrifices that made it possible. Because the best way to honor the generations of women who paved the way for me — for all of us — is to vote, and to continue their fight for all Americans to be able to do the same, no matter their gender, race, age, ability or Zip code.
► From the Washington Post — Biden promises to upend Trump's hostile actions toward federal employees — If Joe Biden is elected president, he promises to overturn Trump's aggression against federal employee unions, support regular pay raises for federal employees and protect their workplace rights.
► From the Washington Post — Trump uses powers of government in service of reelection, with pardoning and naturalization ceremonies — Trump and the Republican Party placed the powers of the federal government in service to Trump's reelection on Tuesday — staging pardoning and naturalization ceremonies as part of the GOP's official nominating convention and using the White House Rose Garden for a speech by the first lady.

► From the Washington Post — For one cynical and perhaps illegal moment, Trump finds a use for immigrants (by Phillip Bump) — "We just witnessed President Trump and DHS official Chad Wolf violate a criminal Hatch Act provision that prohibits anyone employed in 'an administrative position' from using his official authority to affect the nomination or election of any Presidential candidate," said Kathleen Clark, government ethics expert at the Washington University School of Law in St. Louis after the RNC-staged naturalization ceremony. "Breathtaking in their contempt for the law."
► From HuffPost — Fox News rejects anti-Trump ad during RNC, teachers union says — A 30-second spot funded by the American Federation of Teachers is set to air on CNN, but not Fox News.
---
BLACK LIVES MATTER
► From the Washington Post — Two dead and one wounded in Kenosha shootings during Jacob Blake protests — The shootings came after a confrontation between protesters and armed men who said they were protecting a gas station. Video shows a young White man armed with a rifle fall to the ground and then fire multiple rounds into the crowd.
► From the AP — Lawyer: Jacob Blake not likely to walk again after shot by police
► From the Walla Walla U-B — Demonstrators rally in downtown Walla Walla after Wisconsin police shooting
► From the Spokesman-Review — Spokane community leaders, activists look to road ahead after Wisconsin police shooting
► From the Bellingham Herald — Bellingham march in support of national call for policing and criminal justice — A Bellingham march is planned for Thursday, Aug. 27, in solidarity with the Get Off Our Necks Commitment March fighting for policing and criminal justice on Friday, Aug. 28, in Washington, D.C.
---
NATIONAL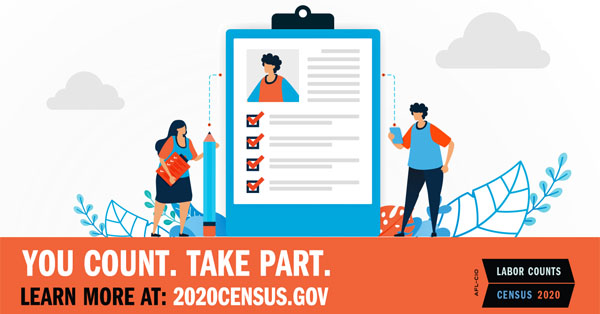 ► From Politico — 'The other crisis': Mayors fear undercounts as census deadline looms — America's mayors are scrambling to get every dollar they can as coronavirus pummels local budgets, and they risk losing even more if they can't get historically undercounted communities to participate in the census, whose deadline is fast approaching. What's at stake is both political representation and a share of the trillions of federal dollars over the next decade that will be distributed based on population. An undercount in communities that have already been disproportionately affected by the coronavirus could exacerbate the very inequities the virus itself has exposed.
The Stand (May 5) — Be counted: Participate in the 2020 Census by mail, phone or online
► From the Seattle Times — Step up and be counted as census deadline looms (editorial) — Nearly 15% of Washington households have not yet been counted in the 2020 census, according to figures released late Friday. With just over a month before the deadline, millions of dollars in funding to the state and local communities are on the line. It's time for everyone — individuals, families, public and private organizations — to redouble their efforts to make sure every Washington resident is counted. To help, Congress should vote to extend the official count through the end of October. Too much is at stake to let this matter slide.
---
TODAY'S MUST-READ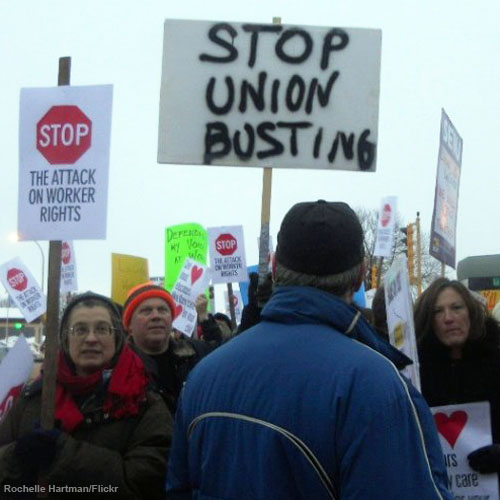 ► From The Conversation — The labor-busting law firms and consultants that keep Google, Amazon and other workplaces union-free (by Martin LaMonica) —  A handful of little-known law and consulting firms do much of the dirty work that keeps companies and other organizations union-free. IKEA, for example, turned to Ogletree Deakins, one of the largest law firms that specialize in so-called union avoidance activities, to help it crush unionization efforts in Stoughton, Mass., in 2016. Google hired IRI Consultants, a firm known for its anti-union activities, for advice on how to deal with growing worker unrest. And just this summer, two liberal-leaning organizations – the Scholars Strategy Network and ACLU Kansas – recruited the services of Ogletree when their employees tried to form unions. I've been studying these firms for two decades and have chronicled the key roles they have played in undermining an American worker's federally protected right to organize. Their tactics, abetted by weak labor laws, have turned what should be a worker-driven process into essentially a choice being made by companies.
---
The Stand posts links to Washington state and national news of interest every weekday morning by 10 a.m.
Short URL: https://www.thestand.org/?p=91142
Posted by
David Groves
on Aug 26 2020. Filed under
DAILY LINKS
. You can follow any responses to this entry through the
RSS 2.0
. Both comments and pings are currently closed.