Hospital hotspot ● BlueGreen backs Biden ● 'A Change Is Gonna Come'
Friday, August 28, 2020
---
COVID-19
► LIVE from the Seattle Times — Coronavirus daily news update, Aug. 28 — The latest count of COVID-19 cases in Washington totals 72,703 infections (7-day average of new infections per day: 526) and 1,890 deaths (7-day average of deaths per day: 11)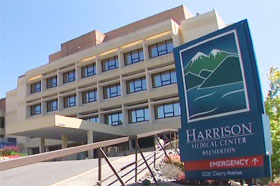 ► From the Kitsap Sun — 'I'm surprised it took this long': Hospital workers fault St. Michael leaders over handling of COVID-19 outbreak — Staff in the emergency room buying their own N95 masks. Cracked face shields patched up with Scotch tape. Nurses caring for COVID-19 patients in only a surgical mask. Health care workers represented by UFCW 21 say these are among the myriad of problems at St. Michael Medical Center as the Bremerton hospital scrambles to contain a COVID-19 outbreak that has infected at least 30 staff members and 15 patients since its start in early August.
► From the Kitsap Sun — As St. Michael outbreak grows to 49 cases, health officials mobilize to test hospital employees — The Kitsap Public Health District said Wednesday it plans to test all employees at St. Michael "as rapidly as possible." The outbreak has now infected 33 staff and 16 patients as of Wednesday afternoon, Kitsap Public Health reported Thursday.
► From the News Tribune — CHI Franciscan limiting procedures temporarily at St. Michael amid COVID-19 outbreak — Workers have spoke out about staffing shortages at the hospital.

► From the Seattle Times — COVID infections hit 31 inmates and 6 staff at federal detention center in SeaTac — The federal courthouses in Seattle and Tacoma have been closed since early March, resulting in lengthy postponements of criminal and civil trials — and in some defendants being locked up for months awaiting court dates.
► From CBS News — 12 million have lost employer-sponsored health insurance during pandemic — Since the pandemic hit the U.S., more than 6 million Americans have lost health insurance they'd previously had through their work. And when you take into account spouses and children, the number of those affected climbs to more than 12 million, according to new research.
The Stand (Aug. 19) — Limited-time enrollment period open for WA Healthplanfinder
► From TPM — White House brushes off COVID concerns at Trump RNC speech: 'Everybody is going to catch this thing eventually'
---
BOEING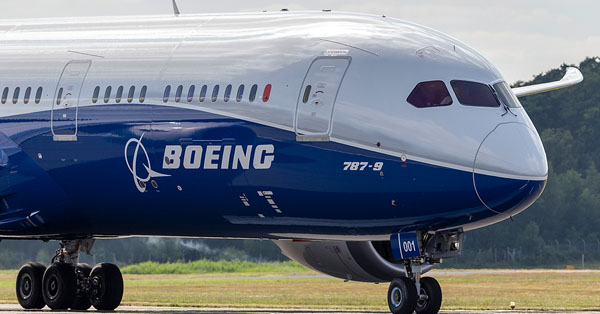 ► From the Seattle Times — Losing 787 would be major headwind for region's economy (by Jon Talton) — According to a deep-dive 2019 report, the aerospace industry generated an estimated $71 billion in revenue in Washington the previous year and employed 83,400 at 199 establishments, anchored of course by Boeing. The average annual wage paid per worker was $116,770 (vs. an estimated $63,000 across all industries and all workers in the state). Thus, Boeing moving substantial assembly outside the region would add in a big way to the pandemic drag hitting across all sectors. Except in the case of lost 787 assembly, that high-paying work wouldn't be coming back and the consequences would also affect Boeing suppliers. Not only that, but these are among the best high-skilled, blue-collar jobs left in America. The Puget Sound region has been rich in them. Replacing them would be hard.
The Stand (Aug. 24) — Déjà vu: Boeing seeks concessions indirectly — IAM 751 President Jon Holden urges members to "stand together" as the company floats the idea of mid-contract concessions via politicians and the media.
► From Bloomberg — Boeing finds manufacturing flaw in some 787 Dreamliners — Boeing Co. found two "distinct manufacturing issues" in the fuselage of 787 jets and has told airlines operating eight affected planes to remove them from service so they can be repaired.
---
LOCAL



► From the Tri-City Herald — DOE calls more Hanford workers back to nuclear reservation. COVID safeguards working, they say — More Hanford employees will be returning to onsite work Monday. The nuclear reservation will be transitioning to Phase 2 of its ramp up of operations, after most workers were sent home in March to telework if possible to help prevent the spread of the coronavirus.
► From the (Everett) Herald — Edmonds teachers, district at odds over school schedule
► From the Columbian — Evergreen, union reach deal on remote teaching
---
THIS WASHINGTON

► From Crosscut — School districts won't be denied transportation funding for delivery of meals, materials — Gov. Jay Inslee issued a proclamation on Wednesday in response to superintendents saying they needed to know whether they'd have funding to pay their bus drivers, or if they would have to start issuing layoff notices. Districts now have funding to pay for bus drivers as needed, but may need to still issue layoff or furlough notices depending on how much work is needed.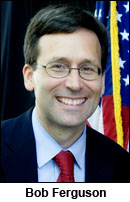 ► From the Seattle Times — Judge orders Postal Service to give details to Washington and other states over changes in mail delivery ahead of election — A federal judge has ordered the U.S. Postal Service to detail the number of mail-sorting machines and blue collection boxes that it slated for removal and provide other information about its recent changes to delivery in the run-up to a presidential election that will depend heavily on voting by mail. Thursday's order by U.S. District Court of Eastern Washington Judge Stanley Bastian kicks into high gear the lawsuit filed last week by Washington Attorney General Bob Ferguson and 13 other states against the Trump administration.
The Stand (Aug. 26) — Washington appeals: Save the Postal Service
► From the Daily News — Dozens wave signs in Kelso to support postal workers — While many demonstrators decried recent changes at the USPS under Trump's administration, Abbey Courtney stressed that the demonstration was "not at all political… All we really want to do is just tell the postal workers that we are on their side, and we really, really want to do everything we can to make sure they're successful. We just want to say thank you." Demonstrators held signs reading "We Trust Our Postal Workers" and "Protect the USPS."
► From the Peninsula Daily News — Rally to support postal service — About 50 people showed up at the Port Angeles post office in opposition to federal plans to reduce services that could potentially slow down mail deliveries.
► From the Washington State Wire — We can improve public health by cleaning up Washington's tax code (by Dr. Danny Low and Margaret Babayan) — Washington's inequitable tax structure not only starves public health and health care systems of resources; it also puts additional strain on the health and financial security of people already falling behind.

► From Crosscut — Why state leaders aren't rushing to address state's budget shortfall — Waiting on Congress to pass a new coronavirus relief bill is one factor. The November election is another.
---
THAT WASHINGTON
► From The Hill — GOP hunts for leverage in revived COVID-19 talks — Nearly a month after talks on a COVID-19 relief package collapsed, neither side has made major concessions. The prospects of a deal now appear increasingly likely to bleed into late September, when Congress faces a separate deadline to avoid a government shutdown… Senate Republicans have struggled to unify behind a coronavirus relief strategy; by McConnell's own estimation, up to 20 GOP senators are prepared to vote against anything.
---
BLACK LIVES MATTER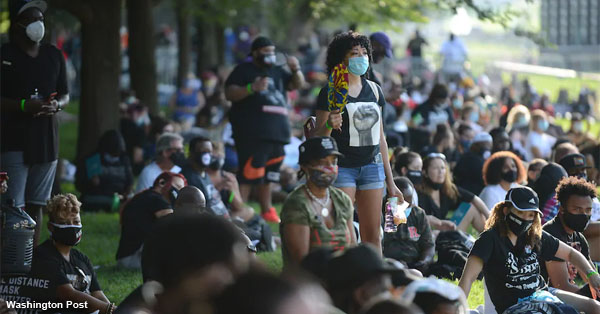 ► LIVE from the Washington Post — March on Washington updates: Crowds gather to march for racial equality at D.C. rally — March on Washington organizers expect about 50,000 people to gather in Washington on Friday to call for criminal justice reform and racial equality and to honor the 57th anniversary of the Rev. Martin Luther King Jr.'s "I Have a Dream" address from the same spot.
ALSO at The Stand — AFL-CIO seeks 'tangible reform' in wake of Jacob Blake shooting
► From The Hill — Black Lives Matter goes big on policy agenda — The BREATHE Act, a four-part proposal named after the phrase uttered by Black men Eric Garner and George Floyd while in police choke holds, aims to codify the movement's core objective: redirecting federal funds away from police, prisons and other parts of the criminal justice system and into underserved communities of color.
► From the Washington Post — Biden blames Trump for unrest and violence — Joe Biden on Thursday blamed Trump for the racial unrest that has roiled the country and in recent days has gripped Kenosha, Wis., saying the president is fomenting animosity and cheering on a spasm of violent protests to benefit himself politically.
► From The Hill — Kamala Harris calls for officer involved in Jacob Blake shooting to be charged — "I don't have all the evidence," Harris said, but "based on what I've seen it seems the officer should be charged."
---
ELECTION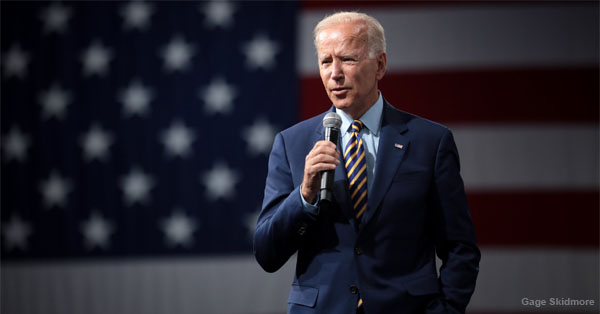 ► From Reuters — Labor, environment group endorses Joe Biden for president — The BlueGreen Alliance, a coalition of large U.S. labor unions and environmental groups, on Wednesday endorsed Democrat Joe Biden for president, saying he has put forward achievable plans to tackle climate change and the health and economic hits from the coronavirus pandemic. It was the first time the group has backed a candidate for public office in its 14-year history.
► From The Hill — More than 350 faith leaders endorse Biden, citing 'need of moral leadership' — A coalition of more than 350 faith leaders endorsed Joe Biden for president late Thursday, citing a "need of moral leadership" and "hope for a better future."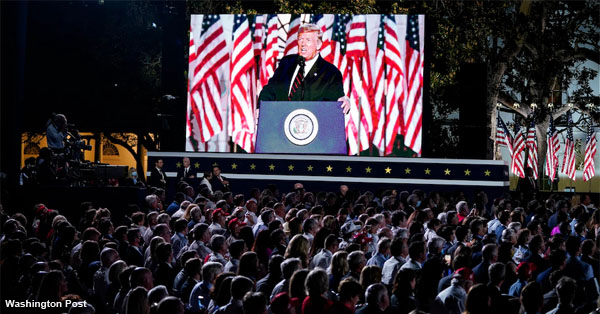 ► From the Washington Post — GOP convention spins alternate reality with torrent of falsehoods aimed at rebooting Trump's flagging campaign — While all political confabs involve some level of spin and revisionism, the Republican National Convention this year has stood out for its brazen defiance of facts, ethical guidelines and tradition, according to experts on propaganda and misinformation. While Trump, a former reality television star, has long trafficked in mistruths and innuendo, the broad cast of characters who took up his tactics during prime-time speeches underscores how his brand of politicking has taken root in the GOP.
► From the Washington Post — Trump desecrates a public monument in the finale to a convention of lies (editorial) — Trump's RNC acceptance speech Thursday night, a seemingly endless recital of by-now familiar falsehoods, was notable principally for when and how it took place: before a crowd of more than 1,000 mostly unmasked people on a White House lawn festooned with campaign insignia. Trump managed to merge contempt for public health with desecration of a public monument, the final and most jarring of the convention's exploitations of the perks of public office for political purposes.
► From the NY Times — Trump can't avoid reality forever (by Timothy Egan) — Even the riots in the cities, framed by the RNC choreographers of fear as a preview of Joe Biden's America, could not be time-traveled beyond the irrefutable: The violent dystopia is happening in Donald Trump's America. The guns of August 2020 are his.
---
T.G.I.F.
► Today at the March on Washington, they played the classic 1964 Sam Cooke song "A Change is Gonna Come" and it's never been more relevant. "It's been a long time coming, but I know a change is gonna come. Oh, yes it will." Here is the Rev. Al Green performing it in 1995 as he was inducted into the Rock and Roll Hall of Fame.
---
The Stand posts links to Washington state and national news of interest every weekday morning by 10 a.m.
WASHINGTON IS A UNION STATE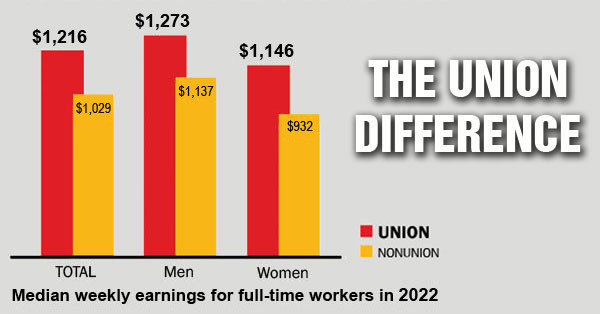 CHECK OUT THE UNION DIFFERENCE in Washington state: higher wages, affordable health and dental care, job and retirement security.
FIND OUT HOW TO JOIN TOGETHER with your co-workers to negotiate for better working conditions and respect on the job. Or go ahead and contact a union organizer today!