WA, OR members of Congress urge NLRB to halt local shakeup
Lawmakers decry lack of transparency, harm to region if agency reorganization occurs
WASHINGTON, D.C. (Aug. 21, 2020) — U.S. Reps. Pramila Jayapal (D-WA, 7th), Rick Larsen (D-WA, 2nd), Kim Schrier (D-WA, 8th), Denny Heck (D-WA, 10th), Earl Blumenauer (D-OR, 3rd), Suzanne Bonamici (D-OR, 1st) are urging the National Labor Relations Board to immediately reconsider its decision to abruptly restructure the field offices of the western United States, including those in Region 19, which serves areas in Washington, Oregon, Montana and Alaska. The lawmakers insist that the NLRB's Seattle office plays a crucial role in resolving labor disputes, and the attorneys in that office are experts in both labor law and in the labor-management issues of the region—including those specific to fisheries, forestry, ports and technology.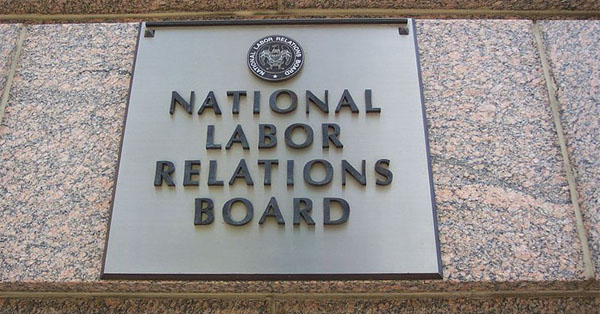 "The NLRB's attempt to enact this major overhaul without any notice to the public is alarming," the lawmakers said in a letter sent last week to NLRB Chairman John Ring and NLRB General Counsel Peter Robb. "We urge the NLRB to pause this reorganization plan, and to set up a briefing on how these changes will affect workers, unions and employers throughout the Region."
Te letter comes in response to reorganization efforts that would centralize the assignment of Unfair Labor Practice cases, preventing cases from being handled by labor law experts who have expertise in the region where the case originated. The members of Congress say this misguided decision would also make it significantly harder to investigate, litigate or settle labor disputes.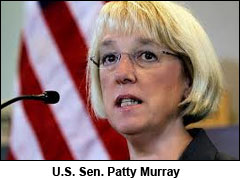 Other congressional leaders — including Senate Health, Education, Labor and Pensions Committee Ranking Member Patty Murray (D-Wash.), House Labor and Education Committee Chairman Bobby Scott (D-Va.), and Rep. Rosa DeLauro (D-Conn.), who heads the House Appropriations subcommittee for the NLRB — have asked Robb and Ring to suspend the NLRB reorganization plan.
"There is no reason to sideline the Regional Directors' expertise and shift the authority to assign and handle incoming cases away from the Regions," these senior Democrats told the two NLRB officials. The plan also involves the involuntary transfer of NLRB staffers and reassigning them from busier areas to those with fewer cases, the lawmakers said.
In last week's letter spearheaded by Jayapal, the six representatives requested a briefing for all Region 19 offices prior to any reorganization and expressed concerns about how this reorganization would effectively demote Regional Director Ronald Hooks, one of the longest-serving regional directors in the country and a leader who has devoted his career to protecting workers' rights. Hooks is also one of only three Black regional directors in the country.
NLRB's General Counsel assured Congress two years ago that the board would notify the public before beginning any reorganization. Additionally, NLRB's past procedures have been to brief members of Congress on changes impacting their districts. Neither occurred in this instance. In their letter, the six members of Congress called on NLRB to respond to their urgent concerns no later than Aug. 26.
Short URL: https://www.thestand.org/?p=91038
Posted by
David Groves
on Aug 21 2020. Filed under
NATIONAL
. You can follow any responses to this entry through the
RSS 2.0
. Both comments and pings are currently closed.