Outbreak at CHI ● Build Back Better ● Police accountability
Monday, November 2, 2020
---
COVID-19
► LIVE from the Seattle Times — Coronavirus daily news update, Nov. 2 — The latest count of COVID-19 cases in Washington totals 108,315 infections (7-day average of new infections per day: 722) and 2,366 deaths (7-day average of deaths per day: 9)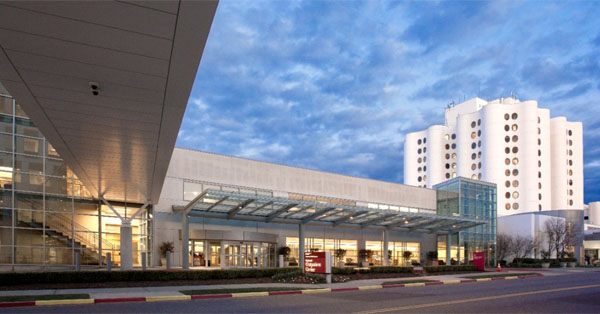 ► From the News Tribune — Staffers at Tacoma hospital with COVID outbreak work while awaiting surveillance test results — Workers at CHI Franciscan's St. Joseph Medical Center are reaching out to their unions and calling for rapid change in procedures at the hospital after a COVID-19 outbreak has spread among patients and staff. By Oct. 30, news spread among hospital employees that more cases were being identified, with the total as of Friday at 18. Four new cases among staff are in other parts of the hospital separate from the seventh floor cluster of 10 employees and four patients… SEIU HealthCare 1199NW wrote to hospital administrators: "Many of our members are frightened for their safety and the safety of their families, as well as their patients and community. It is troubling that we have been raising concerns about personal protective equipment, notification of exposure, and other safety issues for many months before this outbreak occurred." A representative of the Washington State Nurses Association concurred with that sentiment.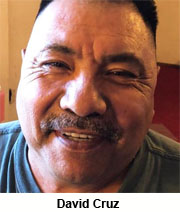 ► From KIMA TV — Allan Bros workers remember warehouse workers who passed away from COVID-19 — For Dia de los Muertos this year, Allan Brothers workers are remembering their friend who passed away from COVID-19 while employees took part in a weeks long strike demanding safer working conditions. Workers at Allan Bros fruit packing warehouse say their co-worker, David Cruz, passed away in May. "He was really a nice person to work with, always smiling, always laughing, making jokes. There was never a bad day with him," says Angie Lara, a co-worker of Cruz. The group of workers was one of the first in the Valley to start protesting for better protections and hazard pay from their employer.
The Stand (Oct. 16) — Action alert: Show your support for new union at Allan Brothers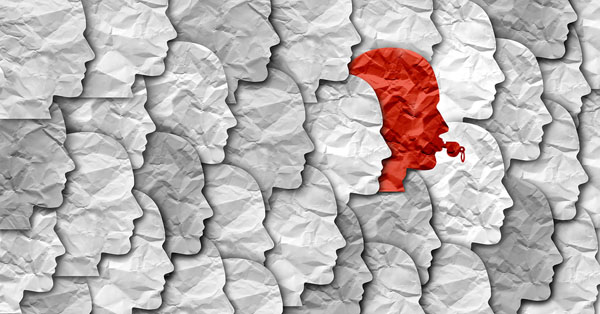 ► From Kaiser Health News — Workers fired, penalized for reporting COVID safety violations — As many employers, with the strong encouragement of the Trump administration, move to bring employees back, a growing number of workers are resisting what they feel are unsafe, unhealthy conditions. In recent months, a few states have passed laws specifically aimed at protecting workers who face COVID-related safety risks and retaliation for speaking up about them. Some states, like New Jersey, have whistleblower protection laws already. But advocates say stronger federal protections are needed.
EDITOR'S NOTE — The best protection is the power of union solidarity! Find out more about how you can join together with co-workers and demand safe working conditions and a fair return for your hard work. Or go ahead and contact a union organizer today!
► From the Seattle Times — As coronavirus cases rise, Washington schools are reversing course on reopening plans — Reopening schools is going to be many magnitudes more difficult than originally imagined. In the greater Seattle area, most school districts are not planning to go back in-person until at least January.
► From the Washington Post — 'A whole lot of hurt': Fauci warns of COVID-19 surge, offers blunt assessment of Trump's response — Trump's repeated assertions the United States is "rounding the turn" on the novel coronavirus have increasingly alarmed the government's top health experts, who say the country is heading into a long and potentially deadly winter with an unprepared government unwilling to make tough choices.
► From Politico — Trump hints that he'll fire Fauci after Election Day
---
ELECTION
► From the AFL-CIO — AFL-CIO President Trumka's election eve message — It's time to "Build Back Better" to create millions of good union jobs and ensure the future is made in America and union-made. Joe Biden has a plan to defeat COVID-19 and rebuild our economy so it works for all of us. I know that Joe is the right choice for us.
► From The Hill — Biden begins two-day campaign sprint in battleground Pennsylvania — Democratic presidential nominee Joe Biden on Sunday kicked off a two-day blitz in Pennsylvania, a critical battleground state that both candidates are honing in on in the closing days of the campaign. "In two days we can put an end to a presidency that has fanned the flames of hate all across this nation," Biden said. "The truth is, to beat the virus we first gotta beat Donald Trump. He's the virus."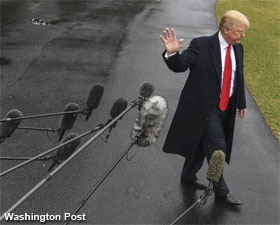 ► From the Washington Post — Trump says that as soon as Election Day ends, 'we're going in with our lawyers' — In swing states around the country, Republicans are already gearing up legal challenges to the election results. Speaking on Sunday in one tightly contested battleground, Trump made it clear that he is also planning to quickly push the presidential contest into the courts. "We're going to go in the night of, as soon as that election is over, we're going in with our lawyers," Trump said in Charlotte. He also suggested that voters were to blame by waiting too long to mail in ballots, although delivery delays by the U.S. Postal Service under a Trump-backed postmaster general have emerged as the biggest factor for most late arrivals.
► From the Beaver County (Penn.) Times — Votes, not courts, will decide and defend our democracy (by Richard Trumka) — Republicans are treating the Supreme Court like a Magic 8-Ball, counting on four justices who sided with them the first time, plus one: the newly seated Justice Barrett. They're counting on the five, together, adopting an anti-democratic point of view (and blocking the counting of legitimate ballots in Pennsylvania after Election Day). Focusing on nine judges means counting the wrong votes. Nine people with jobs for life should not determine the outcome of this election — that decision must remain in the hands of millions of American workers. And right now, it's still in our grasp. So whatever the Supreme Court does with the Pennsylvania case, voters in my home state know what we need to do. We write the next chapter in this story. We write it with overwhelming participation, right now.
► From the AP — Judge orders Postal Service to take extraordinary measures
► From the (Everett) Herald — They also serve, who only vote and wait (editorial) — Regardless of how Americans vote, every vote counts and every vote must be counted.
► From the NY Times — Why are Republicans so afraid of voters? (editorial) — Across the country, the group most responsible for making voting harder, if not impossible, for millions of Americans is the Republican Party. This strategy has become a central pillar of the GOP platform. It is behind the party's relentless push for certain state laws and practices — like strict voter-identification requirements and targeted voter purges — that claim to be about preserving electoral integrity but are in fact about suppressing turnout and voting among groups that lean Democratic.
► From the NY Times — Trump backers block highways as election tensions play out in the streets — As the nation races toward Election Day, the tensions and acrimony surrounding an extraordinarily divisive campaign, coming on the heels of a summer of protests and racial unrest, are bleeding into everyday life and adding further uncertainty to an electoral process in which Trump has not committed to a peaceful transfer of power. Law enforcement authorities are increasingly worried, not just about what they have already seen, but also about what has been threatened, especially online.
► From the Washington Post — Trump cheers supporters who swarmed a Biden bus in Texas: 'These patriots did nothing wrong' — After a caravan of Trump's supporters surrounded and delayed a Joe Biden campaign bus on a Texas highway on Friday, the Democrats on board canceled the rest of that day's events, citing safety concerns, and federal and local law enforcement opened investigations into the incident.
► From the Oregonian — Oregon among 5 states at 'high risk' for militia domestic terrorist activity around election, report says — The report from the Armed Conflict Location and Event Data Project and MilitiaWatch, has determined that Oregon — along with Pennsylvania, Georgia, Michigan and Wisconsin — is especially susceptible to right-wing militia groups this week.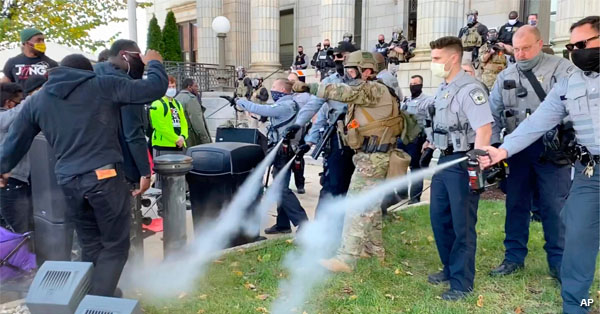 ► From the Washington Post — Peaceful march to the polls in North Carolina is met with police pepper spray and arrests, causing outcry on eve of election
► From the Washington Post — Our most dangerous weeks are ahead (by Charles Blow) — The weeks following the election could very well be the most dangerous weeks in this country since the Civil War. If Donald Trump should lose, he may well not concede. And he will still be president, with all the power that bestows. His supporters will likely be seething, thinking that the election has been stolen. These are seeds he has been sowing for months. This, like so much else during the Trump presidency, is unprecedented and outrageous. How is it that we are making so many preparations for a presidential election to descend into bedlam? … All of the fears and preparation could well be for naught. We could have a clear winner, the country could peacefully accept it and Donald Trump could submit to a peaceful transfer of power. But no signs point in that direction.
---
LOCAL ELECTIONS

► From the Seattle Times — Washington voter turnout in 2020 is on pace to set record, elections officials say — Washington is on pace to break its all-time voter turnout record, elections officials say, with ballots pouring in through the mail and drop boxes at an unprecedented pace. As of Saturday evening, nearly 3.3 million people had returned their ballots — already surpassing the number that had voted by Election Day in 2016.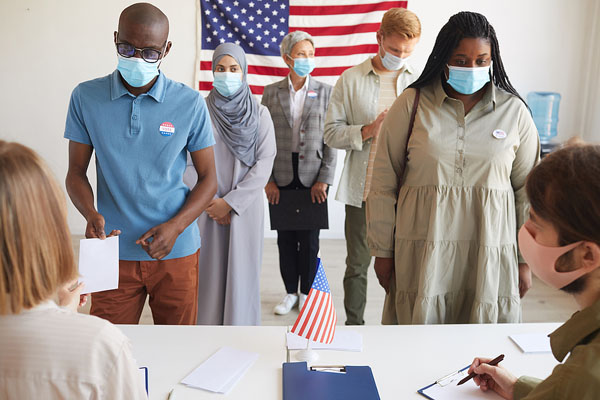 TODAY at The Stand — No ballot? Unregistered? You can still vote! — It's not too late to vote, even if you can't find your mail-in ballot, and even if you aren't registered yet.
► From the News Tribune — Track your ballot? You betcha. But be careful where you click, Washington voters (editorial) — Washington election officials are warning about an unofficial website called votewashington.info. The website produces a potentially misleading list of uncounted ballots that's not updated in real time. Voters should only rely on votewa.gov for secure, safe and official information about ballot status.
---
POLICE ACCOUNTABILITY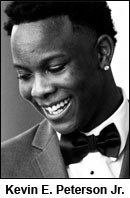 ► From the Columbian — Arrests follow unrest in Vancouver after police shooting of Black man — Unrest roiled Hazel Dell and downtown Vancouver on Friday and Saturday as hundreds of demonstrators and counter-demonstrators marched in the streets and scuffled in the wake of the police shooting of a local Black man. An investigation is still underway into the fatal shooting of Kevin E. Peterson Jr., a 21-year-old Camas man, on Thursday in a Hazel Dell bank parking lot. At a press conference Friday, Clark County Sheriff Chuck Atkins said a narcotics investigation led to deputies chasing a man on foot. The man reportedly (according to police) fired at the deputies, who returned fire and killed him. The man was later identified as Peterson.
► From the Columbian — Kevin E. Peterson was father, former Union High School football player — Kevin E. Peterson Jr. was the father of a newborn daughter. "He did everything for our daughter. He stepped up at such a young age and was truly amazing," Peterson's girlfriend, Olivia Selto, said. Selto said Peterson had called her via video at 5:55 p.m. When she answered, Peterson was running, she said. She couldn't understand much of what he was saying, but he seemed scared. Then, she heard shots. "After the shots, he told me he loved me and made a few sounds, then silence came," Selto said.
► From KUOW — This Auburn cop killed 3 and injured others. His department didn't stop him — outsiders did — KUOW combed through lawsuits and police records, uncovering a litany of allegations that Officer Jeffrey Nelson has habitually engaged in abusive behavior, from three killings to daily indignities. Once, Nelson asked a fellow officer if he wanted to "fuck up" a man for jaywalking; he tased the man.
---
THAT WASHINGTON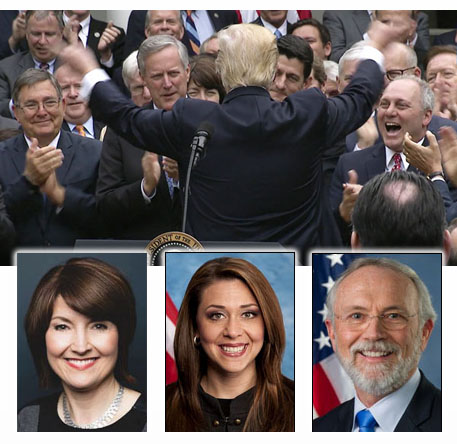 ► From the NY Times — Republicans, not Biden, are about to raise your taxes (by Joseph Stiglitz) — The Trump administration has a dirty little secret: It's not just planning to increase taxes on most Americans. The increase has already been signed, sealed and delivered, buried in the pages of the 2017 Tax Cuts and Jobs Act. President Trump and his congressional allies hoodwinked us. The law they passed initially lowered taxes for most Americans, but it built in automatic, stepped tax increases every two years that begin in 2021 and that by 2027 would affect nearly everyone but people at the top of the economic hierarchy. All taxpayer income groups with incomes of $75,000 and under — that's about 65 percent of taxpayers — will face a higher tax rate in 2027 than in 2019. For most, in fact, it's a delayed tax increase dressed up as a tax cut.
---
The Stand posts links to Washington state and national news of interest every weekday morning by 10 a.m.
WASHINGTON IS A UNION STATE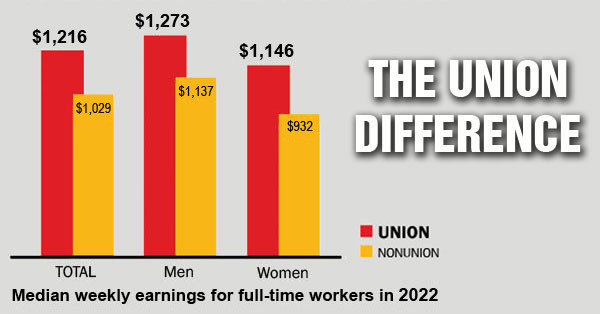 CHECK OUT THE UNION DIFFERENCE in Washington state: higher wages, affordable health and dental care, job and retirement security.
FIND OUT HOW TO JOIN TOGETHER with your co-workers to negotiate for better working conditions and respect on the job. Or go ahead and contact a union organizer today!