This is it ● GOP silence is complicity ● Birx's blunt COVID warning
ELECTION DAY!


Tuesday, November 3, 2020
---
ELECTION

► From the (Everett) Herald — If you haven't already, Tuesday is your deadline to vote — Officials say Washington voter turnout could reach 90% in this supercharged presidential election.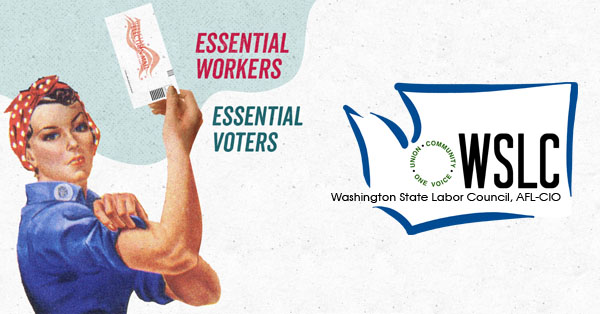 TODAY at The Stand — Election Day 2020: Show up big for Biden (by Cherika Carter) — VOTE, join E-Day GOTV efforts, and then watch the results in key races in Washington state.
The Stand (Nov. 2) — No ballot? Unregistered? You can still vote!
► From the NY Times — Undeterred by pandemic, Americans prepare to deliver verdict on Trump — Donald Trump and Joseph R. Biden Jr. barnstormed through battleground states, concluding an extraordinary campaign conducted amid a health crisis and deep economic anxiety. Undeterred by the pandemic, Americans have already displayed an uncommon determination to have their voices and votes heard this year. Nearly 100 million cast their ballots in advance of Election Day, shattering records as they endured long lines at early voting sites or sent in their ballots by mail.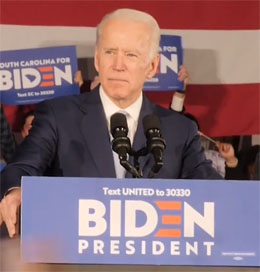 ► From the AP — Biden: 'First step to beating the virus is beating Trump' — In the final day of a campaign unlike any other, Trump charged across the nation Monday, delivering without evidence his incendiary allegation that the election is rigged, while Biden pushed into states once seen as safely Republican, looking to secure his path to the White House… Biden, in Pittsburgh, pushed a voting rights message to a mostly Black audience, declaring that Trump believes "only wealthy folks should vote" and describing COVID-19 as a "mass casualty event for Black Americans." He said, "We're done with the chaos, we're done with the tweets, the anger, the hate, the failure, the irresponsibility."
► From the New Yorker — Will Trump's broken promises to working-class voters cost him the election? — America's industrial base has deteriorated further during Trump's presidency; more than 200,000 jobs have been lost to offshoring and trade, according to the U.S. Labor Department. (Other estimates have found that as many as 700,000 jobs were lost in just 2017 and 2018.) GM has closed three U.S. plants, including one that recently employed nearly 5,000 people in Lordstown, Ohio; the company is now the largest automaker in Mexico. Boeing and GE have offshored thousands of jobs to low-wage countries, with no significant response from the Trump Administration. In fact, a new report found that more than $400 billion in federal contracts have gone to companies which offshored jobs during the Trump presidency.
The Stand (Oct. 28) — IAM details Trump's broken promises on U.S. manufacturing — Ferndale's Intalco Works plant is one of dozens that closed after Trump promised American workers "won't lose one plant."
► From the NY Times — As voting nears end, battle intensifies over which ballots will count — Trump and his allies say they intend an aggressive challenge to how the votes are counted in key states, and Democrats are mobilizing to meet it.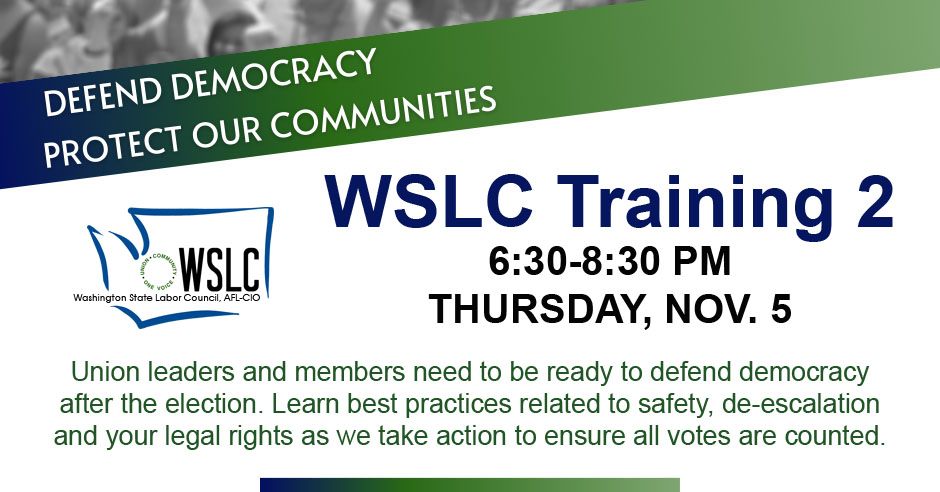 TODAY at The Stand — Defend Democracy: WSLC training Nov. 5 on post-election actions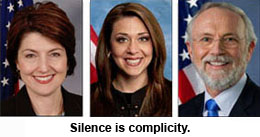 ► From Politico — Republicans publicly silent, privately disgusted by Trump's election threats — It's not new for Trump's party brethren to duck and cover when he says something troubling. But after five years of perfecting the art of explaining how they "didn't see the tweet," it is shocking but not surprising that they aren't speaking up now, even when the integrity of America's electoral system is under attack by their party's leader.
EDITOR'S NOTE — In the coming days, Republicans will have to decide whether they support democracy enough to speak up and defend it.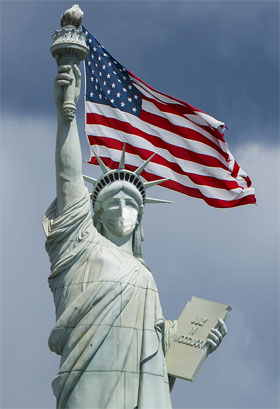 ► MUST-READ from the Washington Post — We can have confidence in the election results — if we have patience (by Donna Edwards) — In a democracy, carefully — painstakingly, thoroughly, fairly — counting the votes and determining the winner is a first principle. We need to all agree that this task is more important than who wins. Sadly, after months of the president openly attacking the levers of the election itself, I worry. President Trump spent weeks trashing mail-in and absentee ballots, sowing seeds of distrust and confusion. His man at the U.S. Postal Service has worked to erode the efficient delivery of those ballots. Republicans have been openly pursuing an election strategy of litigating practically every procedure, every ballot and every citizen who wants to vote. Worse, Trump proclaimed a "rigged election" before the first ballots were cast… despite it all, I still believe in the American tradition of democracy. I believe we can conduct a free and fair election. And if record early numbers are an indicator, voters are speaking loudly — it just may take many days before we know with certainty what they are saying. We can have confidence in the election results — if we have the patience to get all the votes counted.
► From the NY Times — Tracking Election Day misinformation — No, George Soros doesn't control voting machines. No, ballots aren't being thrown away. No, people aren't voting more than once. No, there aren't any new online-voting options. No, voting machines aren't doing strange things.
---
COVID-19

► LIVE from the Seattle Times — Coronavirus daily news update, Nov. 3 — The latest count of COVID-19 cases in Washington totals 109,354 infections (7-day average of new infections per day: 764) and 2,378 deaths (7-day average of deaths per day: 9)
► From the Tri-City Herald — Walla Walla shuts down schools over soaring COVID cases, as Tri-Cities looks to reopen more — A spike in the number of new COVID-19 cases is sending Walla Walla students home for two weeks. The move comes as Tri-Cities schools work to bring more elementary students back into classrooms and districts are wrestling with when and how to reopen for middle and high school students Walla Walla has seen a five-fold increase in cases in recent weeks, said a school district news release. Already, 24 staff and 12 students are isolated at home because of exposure in recent weeks.
► From the Columbian — PeaceHealth hospitals prepare for COVID-19 increase
► From the NY Times — Birx issues blunt coronavirus warning starkly at odds with Trump —  Dr. Deborah Birx, who helps lead the Trump administration's coronavirus response, delivered a stark private warning on Monday, telling White House officials that the pandemic is entering a new and "deadly phase" that demands a more aggressive approach. The warning, contained in a private memo to White House officials as the nation's daily coronavirus caseload has broken records and approached 100,000, amounted to a direct contradiction of Trump's repeated — and inaccurate — assertions that the pandemic is "rounding the corner." In the memo, Dr. Birx suggested that Trump and his advisers were spending too much time focusing on preventing lockdowns and not enough time on controlling the virus.
► From the PS Business Journal — Federal judge throws out Amazon workplace safety lawsuit — In June, four Amazon employees sued the Seattle-based company saying it was creating unsafe conditions that put workers at risk of catching COVID-19. On Sunday, a federal judge dismissed the case, saying it's best decided by the Occupational Safety and Health Administration.
EDITOR'S NOTE — And of course, Trump's OSHA is missing in action.
---
THAT WASHINGTON
► From the Seattle Times — Pilot unions, crash families seek changes to Boeing 737 MAX training — Pilot unions and families of those killed in a crash of Boeing's 737 MAX are asking for revisions to proposed new training for the grounded jetliner. The FAA's proposed new training module and emergency checklists for the MAX are "clunky at best" and should be streamlined, the Southwest Airlines Pilots Association said in comments filed with the FAA before Monday's deadline.
► From Politico — Health agencies resist Trump civil service executive order — Trump's executive order making it easier to fire federal employees is meeting fierce resistance within the Food and Drug Administration, amid fears the White House is planning a purge of senior health officials it views as disloyal. FDA officials see it as laying the groundwork for an across-the-board effort to replace longtime career scientists with political allies in a second Trump term.
---
The Stand posts links to Washington state and national news of interest every weekday morning by 10 a.m.
WASHINGTON IS A UNION STATE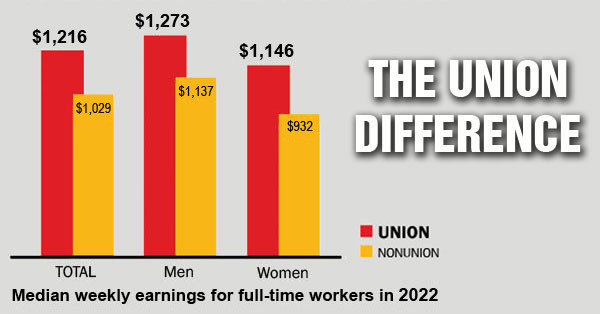 CHECK OUT THE UNION DIFFERENCE in Washington state: higher wages, affordable health and dental care, job and retirement security.
FIND OUT HOW TO JOIN TOGETHER with your co-workers to negotiate for better working conditions and respect on the job. Or go ahead and contact a union organizer today!