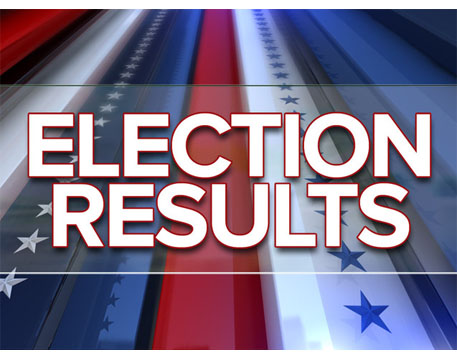 (Nov. 3, 2020—10 p.m.) — The nation will have to wait a few days for a result in a tight presidential race, but in Washington state, labor-endorsed candidates were leading in many races late Tuesday night. Gov. Jay Inslee and most labor-endorsed statewide candidates were cruising to election victories, including Chris Reykdal who easily won re-election as Superintendent of Public Instruction.
In congressional races, all incumbent U.S. Representatives were re-elected, and in the Democrat-vs.-Democrat race for the open seat in the 10th District, Marilyn Strickland defeated Beth Doglio.
In the key races for Washington State Legislature, labor-endorsed Senate challengers Ingrid Anderson (D-5th), Helen Price Johnson (D-10th), and T'wina Nobles (D-28th) are all leading their races, but Sen. Dean Takko (D-19th) appears to have lost his race for re-election. Meanwhile, several labor-endorsed challengers appear poised to increase the Democratic majority in the state House as well.
Following are selected 2020 election results from Washington state as of 10 p.m. on Election Night. The next major update will be after 4 p.m. on Wednesday. Check Vote.WA.gov for the latest results.
Candidates endorsed by the Washington State Labor Council, AFL-CIO are listed in bold. (* denotes incumbents)
---
FEDERAL RACES
President: Biden/Harris 60.68% — Trump/Pence (R)* 36.39%
CD 3: Jaime Herrera Beutler (R)* 54.07% — Carolyn Long (D) 45.69%
CD 8: Kim Schrier (D)* 54.19% — Jesse Jensen (R) 45.68%
CD 10: Marilyn Strickland (D) 50.19% — Beth Doglio (D) 35.93%
All other incumbents easily won. See the latest federal election results.
---
STATEWIDE RACES
Governor — Jay Inslee (D)* 59.57% — Loren Culp (R) 40.14%
Lt. Governor — Denny Heck (D) 47.31% — Marko Liias (D) 33.81%
Attorney General — Bob Ferguson (D)* 59.05% — Matt Larkin (R) 40.85%
Insurance Commissioner — Mike Kreidler (D)* 67.79% — Chirayu Avinash Patel (R) 31.78%
Lands Commissioner — Hilary Franz (D)* 59.28% — Sue Kuehl Pederson (R) 40.64 %
Secretary of State — Kim Wyman (R)* 51.61 % — Gael Tarleton (D) 48.28%
State Auditor — Pat McCarthy (D)* 60.64% — Chris Layba (R) 39.28%
State Treasurer — Mike Pellicciotti (D) 55.78% — Duane Davidson (R)* 44.14%
Sup't of Public Instruction — Chris Reykdal* 56.77% — Maia Espinoza 42.75%
See the latest statewide election results.
---
BALLOT MEASURES
REF. 90 (Sexual education) — APPROVE 59.77% — REJECT 40.23%
ESJR 8212 (Long-term care funds) — REJECT 52.51% — APPROVE 47.49%
See all of the latest ballot measure results.
---
SUPREME COURT
Pos. 3 — Raquel Montoya-Lewis* 59.86% — Dave Larsen 39.75%
Pos. 4 — Charles Johnson*— unopposed

Pos. 6 — Helen Whitener* 67.72% — Richard S. Serns 31.72%
Pos. 7 — Debra L. Stephens* — unopposed
See all of the latest Supreme Court and judicial results here.
---
STATE LEGISLATURE
5th LD
SENATE — Ingrid Anderson (D) 49.71% — Mark Mullet (D)* 48.38%
6th LD
HOUSE #1 — Mike Volz (R)* 51% — Zack Zappone (D) 48.89%
HOUSE #2 — Jenny Graham (R)* 52.83% — Tom McGarry (D) 47.04%
10th LD
SENATE — Helen Price Johnson (D) 50.84% — Ron Muzzall (R)* 49.08%
HOUSE #1 — Angie Homola (D) 51.1% — Greg Gilday (R) 48.7%
HOUSE #2 — Dave Paul (D)* 52.17% — Bill Bruch (R) 47.75%
17th LD
SENATE — Lynda Wilson (R)* 51.9% — Daniel Smith (D) 47.99%
HOUSE #1 — Tanisha Harris (D) 51.19% — Vicki Kraft (R)* 48.71%
19th LD
SENATE — Jeff Wilson (R) 53.37% — Dean Takko (D)* 46.52%
HOUSE #2 — Joel McEntire (R) 51% — Brian Blake (D)* 48.91%
25th LD
SENATE — Chris Gildon (R) 52.67% — Julie Door (D) 47.2%
HOUSE #1 — Kelly Chambers (R)* 52.09% — Jamie Smith (D) 47.8%
HOUSE #2 — Cyndy Jacobsen (R) 51.26% — Brian Duthie (D) 48.61%
26th LD
HOUSE #1 — Jesse Young (R)* 51.17% — Carrie Hesch (D) 48.71%
HOUSE #2 — Michelle Caldier (R)* 53.36% — Joy Stanford (D) 46.47%
28th LD
SENATE — T'wina Nobles (D) 51.75% — Steve O'Ban (R)* 48.11%
HOUSE #1 — Mari Leavitt (D)* 58.64% — Kevin Ballard (R) 41.23%
HOUSE #2 — Dan Bronoske (D) 56.31% — Chris Nye (R) 43.52%
36th LD
HOUSE #2 — Liz Berry (D) 58.14% — Sarah Reyneveld (D) 40.99%
42nd LD
HOUSE #1 — Alicia Rule (D) 51.44% — Luanne Van Werven (R)* 48.48%
HOUSE #2 — Sharon Shewmake (D)* 52.06% — Jennifer Sefzik (R) 47.85%