UPDATED state election results in key races
UPDATED (Nov. 10 at 10 a.m.) — The election results below have been updated. Next update in King County (5th LD) is today at 4 p.m., and in Pierce County (28th LD) is today at 4:30 p.m.
---
(Nov. 4, 2020, at 6 p.m.) — After another day of ballot counting, things certainly trended the right way for the labor-endorsed candidates at the top of the ticket: Joe Biden and Kamala Harris. As millions more votes were counted Wednesday, Biden/Harris opened up at 3.5 million lead in total votes over Trump/Pence and the Democratic nominees are on the verge of having the 270 Electoral College votes needed to secure the presidency.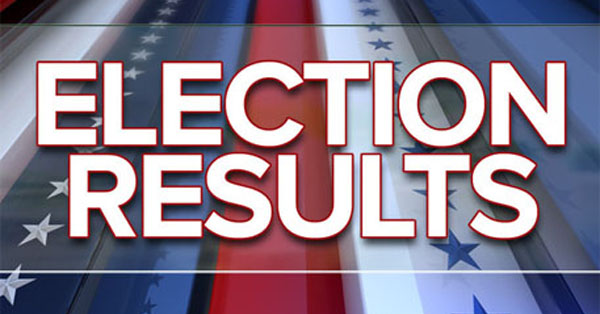 What about labor-endorsed candidates further down the ticket in Washington state? Are they also faring better as more votes are counted? Not so much. Almost without exception, labor-backed candidates in tight races lost some ground in the latest counts. Candidates in the lead saw those leads shrink, and those trailing fell a little bit further behind. Not so much that we have new leaders in any of those races as of Wednesday night, but unless later counts reverse that downward trend, some could watch their victory margins slip away.
Following are Washington state election results in some key races as of 6 p.m. on Wednesday, Nov. 4. The next major update will be at 4 p.m. on Thursday. Check Vote.WA.gov for the latest results. Candidates endorsed by the Washington State Labor Council, AFL-CIO are listed in bold — * denotes incumbents

---
STATE LEGISLATURE
5th LD
SENATE — Mark Mullet (D)* 49.18% — Ingrid Anderson (D) 48.08%
10th LD
SENATE — Ron Muzzall (R)* 50.72% — Helen Price Johnson (D) 49.18%
HOUSE #1 — Greg Gilday (R) 50.2% — Angie Homola (D) 49.59%
HOUSE #2 — Dave Paul (D)* 50.55% — Bill Bruch (R) 49.35%
17th LD
HOUSE #1 — Vicki Kraft (R)* 51.04 — Tanisha Harris (D) 48.84%
19th LD
SENATE — Jeff Wilson (R) 55.25% — Dean Takko (D)* 44.64%
HOUSE #2 — Joel McEntire (R) 52.56% — Brian Blake (D)* 47.36%
26th LD
HOUSE #1 — Jesse Young (R)* 52.73% — Carrie Hesch (D) 47.12%
HOUSE #2 — Michelle Caldier (R)* 54.8% — Joy Stanford (D) 45%
28th LD
SENATE — T'wina Nobles (D) 50.65% — Steve O'Ban (R)* 49.17%
42nd LD
HOUSE #1 — Alicia Rule (D) 51.11% — Luanne Van Werven (R)* 48.81%
HOUSE #2 — Sharon Shewmake (D)* 51.66% — Jennifer Sefzik (R) 48.24%
See all of the latest State Legislative results here.
Short URL: https://www.thestand.org/?p=93024
Posted by
David Groves
on Nov 4 2020. Filed under
ELECTION
. You can follow any responses to this entry through the
RSS 2.0
. Both comments and pings are currently closed.