Hospitals face onslaught ● NABTU: OK Kalama plant ● Trump Pardons™
Wednesday, December 2, 2020
---
COVID-19
► LIVE from the Seattle Times — Coronavirus daily news update, Dec. 2 — The latest count of COVID-19 cases in Washington totals 167,216 infections (7-day average of new infections per day: 2,524) and 2,805 deaths (7-day average of deaths per day: 17)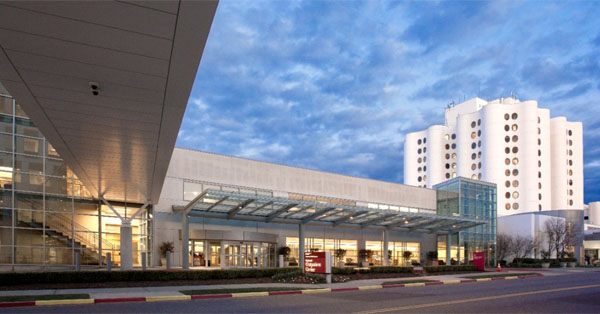 ► From the News Tribune — Pierce County hospitals facing onslaught of new cases
► From the Spokesman-Review — Spokane, N. Idaho surge in infections continues
► From the Tri-City Herald — 'Taken too soon.' Tri-Cities area deaths climb to 199
► From the (Everett) Herald — Cases, hospitalizations and deaths continue to rise
► From the Columbian — Hospitals brace for surge in virus cases
► From the Columbian — Frito-Lay in Vancouver closes due to COVID-19 outbreak — Frito-Lay confirmed Tuesday that it had temporarily closed its manufacturing and distribution facility in Vancouver's Fruit Valley neighborhood due to an outbreak of COVID-19 among the plant's staff. Clark County Public Health is aware of 17 confirmed cases among employees at the snack factory.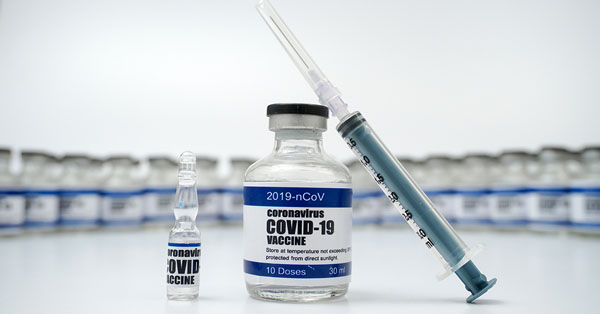 ► From the Washington Post — Health-care workers will be vaccinated first. For now, they're handling a surge in hospitalizations. — Hospitals are confronting new and alarming levels of strain amid a surge of coronavirus patients, with nearly 100,000 hospitalized nationwide Tuesday. Now, even with the hope that vaccines will arrive soon, health-care workers who are already stretched thin are bracing for an unprecedented wave of illness. Good news arrived for medical staff on Tuesday, when a federal advisory panel recommended that an estimated 21 million health-care workers should be given the first doses of a coronavirus vaccine because the vaccine initially will be in extremely short supply after it is cleared by federal regulators.
► From the Washington Post — Britain first country to grant Pfizer coronavirus vaccine emergency authorization — British officials said a mass immunization program would begin almost immediately, with distribution of the first 800,000 doses to begin next week in a remarkable rollout of an entirely new kind of vaccine.
---
BOEING
► From Reuters — Ryanair close to new Boeing 737 MAX jetliner order: sources — Ryanair is close to placing an order for dozens of additional Boeing 737 MAX jets in a commercial boost to the U.S. planemaker after regulators lifted a 20-month safety grounding, industry sources said.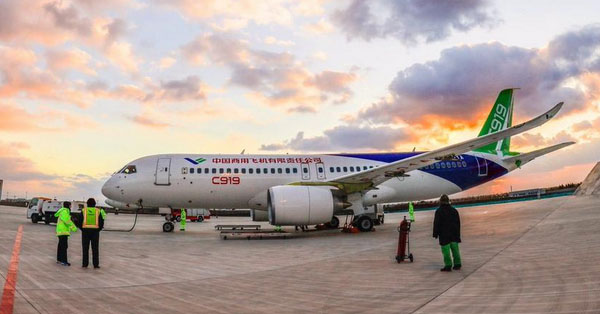 ► From the PS Business Journal — Chinese jet maker pushes ahead on flight tests for rival to Boeing 737 MAX — China's state-owned jet maker says its fleet of six C919 single-aisle test jets, which aspire to rival the Boeing and Airbus aircraft, will embark on a "more intensive" flight test program as it works to win its safety certification in 2021.
---
LOCAL
► From the News Tribune — Layoffs avoided at Tacoma libraries with $1M added to budget, but impacts remain — Employees at Tacoma public libraries will no longer face layoffs due to an amendment to the 2021-22 city budget passed by City Council on Nov. 24.
---
THIS WASHINGTON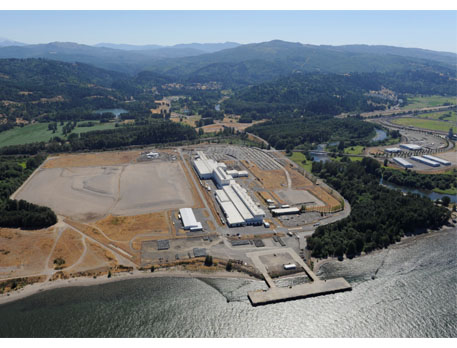 ► From the (Longview) Daily News — National labor group urges Inslee, Ecology to OK Kalama methanol plant — A coalition of about 25 national and international unions wants state officials to approve plans for a $2 billion methanol refinery in Kalama. In a Nov. 18 letter sent to Gov. Jay Inslee, North America's Building Trades Unions (NABTU) wrote: "As you know, we have worked diligently to identify and support 'blue/green' projects that create family wage union jobs and also help fight climate change. We believe the (Northwest Innovation Works) project represents one of these opportunities… We hope that you will resist any effort… to further delay this project," the unions wrote to the governor.
The Stand (Aug. 12, 2019) — A win-win for labor, environment in Kalama (by Mike Bridges) — Proposed facility sets new standards for environmentally-responsible economic growth.
► From the AP — Lawmakers, activists set ambitious agenda for police reform — They hope to make it easier to decertify officers for misconduct, to bar the use of police dogs to make arrests, and to create an independent statewide agency to investigate police killings. The bills being drafted for the 2021 session represent a broad overhaul of policing and police accountability, building on years of work by advocates and galvanized by the raging police-brutality protests that followed the killing of George Floyd by Minneapolis police in May.
► From the Seattle Times — New Washington business coalition sets $2 billion goal for racial equity initiative — As the uprising spurred by George Floyd's killing continues to reverberate, a new coalition of Washington business and philanthropy leaders says it aims to spend $2 billion over the next five years to advance racial equity.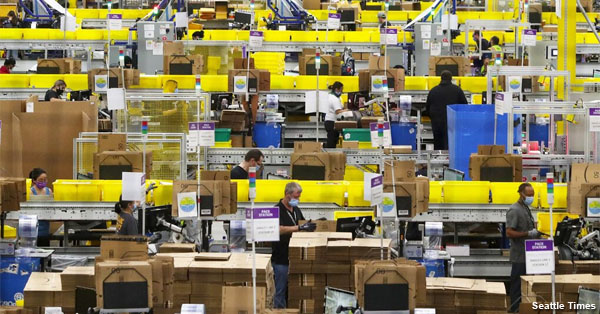 ► From the Seattle Times — Workers' comp rates to jump in Amazon's Washington fulfillment centers due to hazards — Recognizing that working in an Amazon fulfillment center is more hazardous than other types of warehouse work, Washington state's labor agency announced Monday it will boost the commerce giant's workers' compensation premium rates by 15% starting Jan. 1. That could potentially cost the Seattle-based company millions more a year than it's paying now. The new rates will be higher than more than 260 other industries, including mechanized logging and law enforcement. Reflecting its better safety record, the warehousing industry will see a 20% rate cut in 2021, bringing workers' comp rates lower than any time in the past five years. "The best way for Amazon to lower its premiums is to invest more in worker safety," said the WSLC's Joe Kendo​.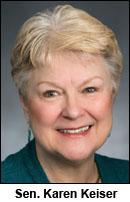 ► From KNKX — Senator details proposals to improve state's unemployment system — State Sen. Karen Keiser (D-Des Moines) chairs the Labor and Commerce Committee. She talked to KNKX All Things Considered host Ed Ronco about some of the solutions she'll propose, and the obstacles facing workers who are trying to get help.
► From the (Everett) Herald — Take steps to make most of next jobless aid bill (editorial) — If Washington state is to avoid a repeat of the flood of claims coming in to an unprepared and overwhelmed state agency — which opened the door to identity thieves and caused excruciating delays in delivering benefits for legitimate claims — then there are efforts needed at the state and federal level to find the problems and avoid leaving intended recipients to wait again or — worse — being asked to repay aid they've already received.
---
THAT WASHINGTON
► From the Washington Post — Bipartisan group of lawmakers announces $908 billion stimulus plan, aiming to break logjam — The package comes amid signs that the economy is weakening, but it does not have buy-in from the White House and congressional leaders.
► From the Washington Post — There's a ray of hope the Senate could at last secure bipartisan pandemic aid (editorial) — Imperfect as it is, the bipartisan proposal merits support both in substantive terms and political ones… Cooler heads must prevail lest eight months of hard-won economic progress be allowed to unravel.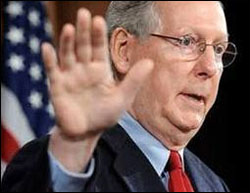 ► From CNBC — McConnell shoots down bipartisan $900 billion coronavirus stimulus plan as stalemate drags on
► From Vox — The government's failure to provide economic relief is killing people — Many economists agree that the federal government's insufficient economic protections are driving Americans — especially low-wage workers who have been especially hard-hit in the crisis — further into poverty. But something else is also becoming abundantly clear: The lack of economic safeguards for Americans is making COVID-19 worse, too. The latest evidence is a study showing that lifting state-level eviction moratoriums, which allowed landlords to once again kick out renters for nonpayment, was associated with an increase in COVID-19 infections. Between March and September, getting rid of the bans and allowing evictions to continue led to as many as 433,700 excess COVID-19 cases and 10,700 deaths, the researchers found.
► From Reuters — Analysis: Biden economic team pledges more equal U.S. after COVID-19 labor crisis — President-elect Joe Biden has named inequality and labor market specialists as leaders in his economics team, who on Tuesday promised to prioritize policies aimed at women and minority workers especially devastated by the pandemic. Biden is building his team as an estimated 12 million Americans are bracing for the loss of unemployment benefits on Dec. 26, the day after Christmas, and as other programs providing student loan forbearance and protection from evictions are set to end by Dec. 31. They will need to find ways to help those who are historically the last to benefit in an improving economy, and whose livelihoods have been disproportionately upended by the pandemic crisis as jobs in the hospitality, entertainment and travel industries evaporated.
► From the Washington Post — Barr says he hasn't seen fraud that could affect the election outcome — Attorney General William Barr said Tuesday that he has "not seen fraud on a scale that could have effected a different outcome in the election," undercutting claims that President Trump and his allies have made — without evidence — of widespread and significant voting irregularities.
► From the NY Times — 'It has to stop': Georgia election official lashes Trump — Gabriel Sterling, a voting system official in Georgia, harshly criticized the president for failing to condemn threats of violence against people overseeing the election in his state.
This is what cold, hard fury sounds like. pic.twitter.com/KfcWwCWQIg

— James Ball (@jamesrbuk) December 1, 2020
---
TRUMP SWAMP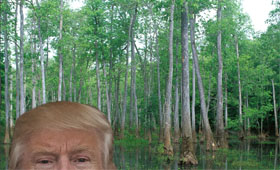 ► From Politico — Unsealed court ruling discloses bribe-for-pardon probe related to Trump White House — The name of the person seeking a pardon was redacted.
► From the NY Times — Trump has discussed with advisers pardons for his 3 eldest children and Giuliani — The speculation about pardon activity at the White House is churning furiously, underscoring how much the Trump administration has been dominated by investigations and criminal prosecutions of people in the president's orbit.
► From The Hill — Talk of self-pardon for Trump heats up — It's unclear whether a blanket self-pardon by a president would be constitutional.
► From Politico — Trump to restart foreign deals, breaking a post-presidency norm — A return to overseas dealmaking raises new ethical issues no ex-president has ever confronted. Trump's sprawling global company is private and increasingly reliant on foreign lenders.
---
NATIONAL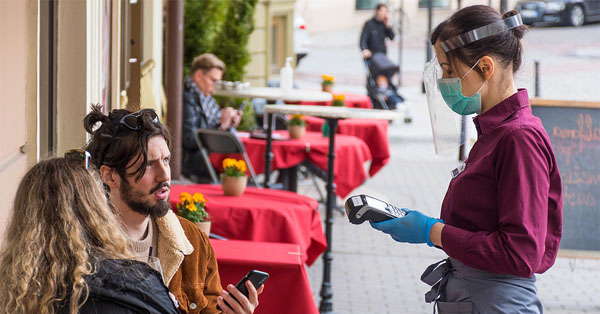 ► From Eater — Survey finds that pandemic has exacerbated sexual harassment of tipped workers — A new survey of 1,675 tipped service workers reveals that they are worried for their health and safety as restaurants refuse to follow COVID-19 guidelines and customers ignore mask protocols. Some of the most appalling revelations from the survey are regarding sexual harassment. About 250 workers reported a massive uptick in sexual comments from customers, "a substantial portion of which were requests from male customers that female service workers remove their mask so that they could judge their looks, and, implicitly, determine their tips on that basis."
► From the Guardian — Walt Disney layoffs leave thousands of workers in 'an awful lot of pain' — Meanwhile Disney reinstates executive pay and salaries in August 2020 to pre-pandemic levels.
► From KUOW — U.S. Women's soccer team settles part of discrimination suit
---
The Stand posts links to Washington state and national news of interest every weekday morning by 10 a.m.
WASHINGTON IS A UNION STATE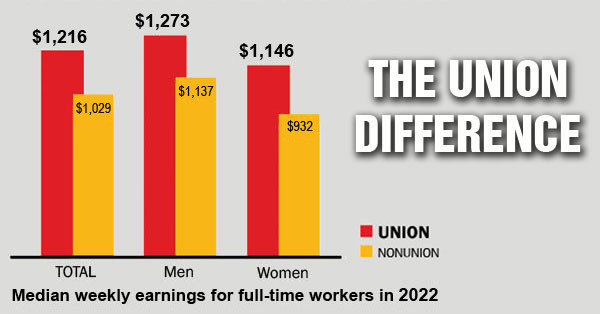 CHECK OUT THE UNION DIFFERENCE in Washington state: higher wages, affordable health and dental care, job and retirement security.
FIND OUT HOW TO JOIN TOGETHER with your co-workers to negotiate for better working conditions and respect on the job. Or go ahead and contact a union organizer today!