Vaccinations begin ● Twin City Foods fights union vote ● Cathy and Dan's shame
Monday, December 14, 2020
---
COVID-19
► LIVE from the Seattle Times — Coronavirus daily news update, Dec. 14 — The latest count of COVID-19 cases in Washington totals 202,063 infections (7-day average of new infections per day: 2,812) and 2,879 deaths (7-day average of deaths per day: 13)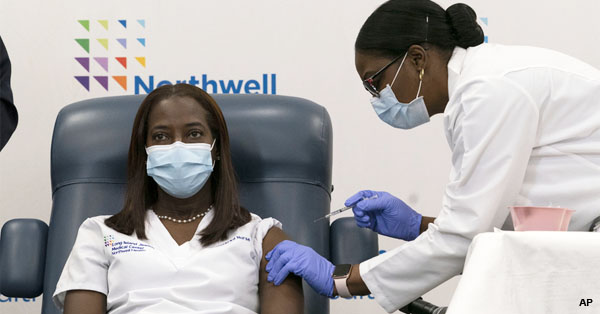 ► From the AP — 'Relieved': U.S. health workers start getting COVID-19 vaccine — The largest vaccination campaign in U.S. history got under way Monday as health workers in select hospitals rolled up their sleeves for shots to protect them from COVID-19 and start beating back the pandemic — a day of optimism even as the nation's death toll neared 300,000. "I feel hopeful today. Relieved," said critical case nurse Sandra Lindsay after getting a shot in the arm at Long Island Jewish Medical Center in New York.
► From the NY Times — As U.S. deaths approach 300,000, obituaries force reckoning with COVID — In recent months, as the death toll from the coronavirus in the United States grows steadily higher, families who have lost relatives to the disease are writing the pandemic more deeply into the death notices they submit to funeral homes and the materials they share with newspapers' obituary writers. They are crafting pleas for mask wearing, rebuking those who believe the virus is a hoax and describing, in blunt detail, the loneliness and physical suffering that the coronavirus inflicted on the dying.
---
THIS WASHINGTON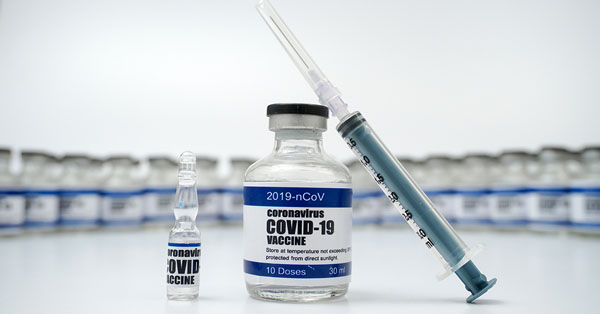 ► From KUOW — Vaccines arrive today and may start Tuesday, Gov. Inslee says — The first doses of Pfizer's coronavirus vaccine should start arriving in Washington on Monday, with the first vaccinations of front line health care workers beginning as early as Tuesday. Inslee's announcement, which he called "joyous," came on the heels of a safety review by a coalition of four western states, including Washington and Oregon, that unanimously determined Pfizer's vaccine, received in two doses 21 days apart, is "safe and efficacious."
► From Vox — The COVID-19 vaccine's 2 big challenges — If things go right, most of the country could be vaccinated by the end of next summer. But that's the caveat: if things go right. Two major challenges: the massive logistical challenge of manufacturing and distributing a vaccine to more than 300 million people. Second, Americans will need to be persuaded to get a vaccine. That this will happen is not guaranteed.
► From KNKX — Another inmate dies as COVID cases rise at Washington prisons — A prisoner at Stafford Creek Corrections Center near Aberdeen has died from COVID-19. It is the fourth person in the state's prisons to die from COVID-19 since the start of the pandemic. Stafford Creek has reported more than 200 COVID-19 cases in its incarcerated population, along with 24 cases in staff.
► From the Spokesman-Review — More than half of Geiger Corrections Center inmates have COVID-19
► From the Columbia Basin Herald — Priest Rapids workers 'sequestered' at dam as COVID numbers rise locally — Control room operators and maintenance workers at Priest Rapids Dam are being asked to stay on the site seven days at a time. Grant County PUD administrators worked with the IBEW to come up with a schedule.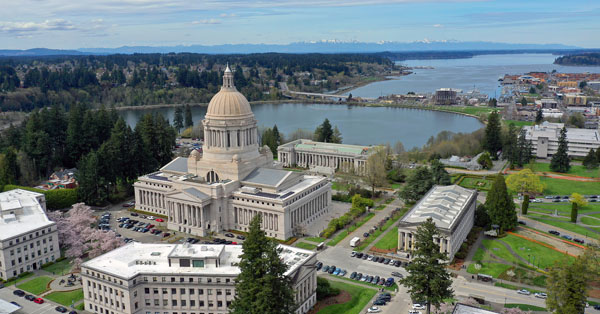 ► From the AP — Washington House releases remote legislative session plan — The Washington state House on Friday released its plan for the upcoming legislative session, with opening ceremonies held at a nearby private university in order to abide by coronavirus restrictions, but with the rest of the work done remotely. Their plan comes more than a month after the Senate released its plan to do the work of the 105-day session that begins Jan. 11 through a mix of virtual meetings and limited on-site votes.
TODAY at The Stand — We must invest in post-COVID Washington (by Larry Brown)
The Stand (Dec. 10) — Washington state legislators need to hear YOUR priorities
► From the (Everett) Herald — Dicey revenue outlook could slow Everett light rail timeline — Sound Transit is working on realignment plans for upcoming capital projects, including Everett Link.
► From the AP — Momentum builds for letting parolees vote in Wash. state
---
LOCAL
► From the Tri-City Herald — 'Can't afford not to work.' Tri-Cities food workers say union vote delay worsening COVID risks — Workers at Twin City Foods in Pasco continue to be put at risk of COVID-19 as the company fights efforts to unionize, employees say. Twin City Foods is not offering additional sick leave or adequate safety protocols as coronavirus infections are increasing, according to a statement from UFCW Local 1439… Ballots for a union election are set to be counted Friday, Dec. 18, after a regional director of the NLRB agreed that a vote could be held. However, Twin City Food has appealed the decision to the full NLRB and ballots may be impounded rather than counted.
---
THAT WASHINGTON
► From Vox — An overwhelming majority of Americans want Congress to pass more stimulus — now — According to a new poll, 81 percent of likely voters would like to see lawmakers approve another bill before the end of the year. That's up from 67 percent of people calling on Congress to approve more stimulus before the election in October.
► From The Hill — Bipartisan group splitting $908 billion coronavirus proposal into two bills — The plan, confirmed by a source familiar with the talks, will include a $160 billion proposal that ties together the two most controversial elements: more money for state and local governments and protections against coronavirus-related lawsuits. The second proposal will total $748 billion and include ideas that garner broader support, including another round of Paycheck Protection Program funding for small businesses, unemployment benefits, and more money for vaccine distribution, testing and schools.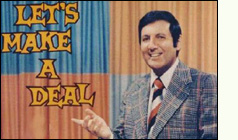 EDITOR'S NOTE — To be clear, aid for state and local governments — which have borne the financial brunt of the pandemic after being left to fight COVID-19 on their own in the absence of a federal plan — is being held hostage. To get that aid, Republicans are demanding that lawmakers absolve corporations of responsibility for negligently or deliberately allowed their employees to get COVID-19 and die.
► From the AFL-CIO — Biden's USTR pick shows commitment to America's working families — The nomination of a worker-champion as U.S. trade representative is a resounding victory for our families and communities. Katherine Tai brings the needed expertise to develop a pro-worker trade agenda, including enforceable labor protections.
► From the Washington Post — The dreamers get relief from Trump's assaults. Now they deserve a permanent solution. (editorial) — Dreamers deserve a permanent resolution, and that means legislation to codify their legal status or citizenship in this country. It is absurd to persist in legal battles whose implicit endgame is the marginalization and eventual expulsion of roughly 1 million migrants, mostly in their 20s and 30s, who lack a permanent foothold here by no fault of their own. End the insanity, now.
---
ELECTION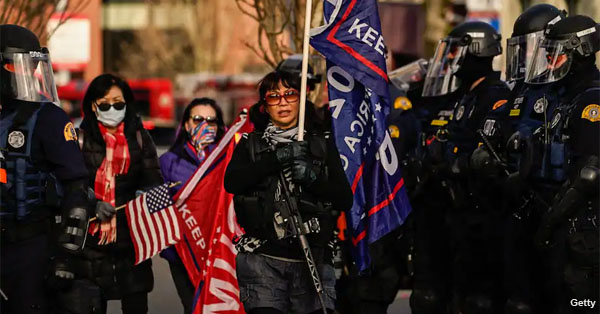 ► From the Washington Post — Man arrested in Olympia, Wash., after pro-Trump demonstrations turn violent — Police in Washington state have arrested an armed right-wing protester on charges of first-degree assault Saturday in Olympia, the state capital, on suspicion of shooting a left-wing protester during demonstrations fueled by baseless claims that President Trump had been wrongly denied reelection. The shooting, which occurred shortly after 2 p.m., was the second in just eight days in Olympia as protests and counterprotests related to Trump's election defeat and false claims of voter fraud have escalated into violence, as they have in the nation's capital, where at least four people were reportedly stabbed Saturday night.
► From Politico — Vandals hit Black churches in D.C. during pro-Trump rallies
► From Politico — Electoral College set to affirm Biden's victory — Electors in all 50 states and D.C. are meeting Monday to cast their votes for picking the president.
► From Reuters — U.S. Supreme Court swiftly ends Trump-backed Texas bid to upend election results — The U.S. Supreme Court on Friday rejected a long-shot lawsuit by Texas and backed by President Donald Trump seeking to throw out voting results in four states, dealing him a likely fatal blow in his quest to undo his election loss to President-elect Joe Biden.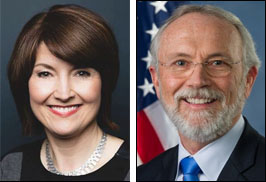 ► MUST-READ from the NY Times — The Republicans who embraced nihilism (editorial) — What is left to say about a political party that would throw out millions of votes? At least 126 Republican members of Congress — more than half of all House Republicans (including Washington Reps. Cathy McMorris Rodgers and Dan Newhouse) — rushed to sign a court filing endorsing the Texas lawsuit. These lawmakers were humiliating themselves to conciliate Trump. This new policy of election denialism is the latest manifestation of the Republican Party's increasingly anti-democratic tendencies. Rather than campaigning on issues that appeal to a majority of the electorate, the party has made a strategy out of voter suppression. Seeking to toss votes after the fact is a logical if perverse extension of that strategy… This isn't really about Trump anymore. He lost, and his ruinous tenure will soon be over. This is now about the corruption of a political party whose leaders are guided by the fear of Trump rather than the love of this country.
► From the Washington Post — Trump says his efforts to challenge election results 'not over'
---
NATIONAL
► From the NY Times — 'Very high risk': Longshoremen want protection from the virus so they can stay on the job — Port workers want early access to the coronavirus vaccine so they can prevent outbreaks that could shut down the nation's ports and further damage the economy.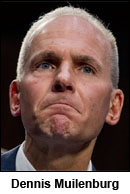 ► From Bloomberg — Boeing's ousted CEO resurfaces at Silicon Valley 'driver optional' tractor maker — The former Boeing chief has largely flown under the radar since being ousted a year ago after fumbling the planemaker's response to two deadly 737 MAX accidents and their aftermath. Since then, Muilenburg has pursued passions such as cycling — he's logged 17,000 miles this year — and advising companies with promising technology.
EDITOR'S NOTE — That, and spending the $62 million golden parachute he got despite his ruinous tenure as Boeing CEO.
---
The Stand posts links to Washington state and national news of interest every weekday morning by 10 a.m.
Short URL: https://www.thestand.org/?p=93907
Posted by
David Groves
on Dec 14 2020. Filed under
DAILY LINKS
. You can follow any responses to this entry through the
RSS 2.0
. Both comments and pings are currently closed.