Labor, elected leaders call for Trump's immediate removal from office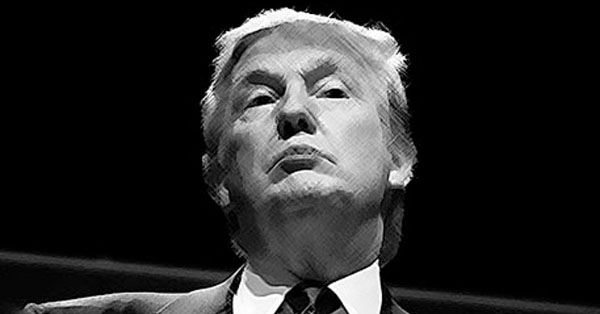 (UPDATED with additional union statements.)
WASHINGTON, D.C. (Jan. 7, 2021) — After a violent mob of President Trump's supporters attacked the U.S. Capitol on Wednesday and temporarily delayed certification of the presidential election results, labor and political leaders condemned the rioters and the president for inciting them. Some are calling for Trump's immediate removal from office.
"Today is a reminder, a painful one, that democracy is fragile," said President-elect Joe Biden, whose election was formally certified by Congress late Wednesday night. "To preserve it requires people of good will, leaders with the courage to stand up, who are devoted not to pursuit of power and personal interest at any cost, but to the common good."
Here is a summary of reactions from political and labor leaders to Wednesday's violence at the U.S. Capitol: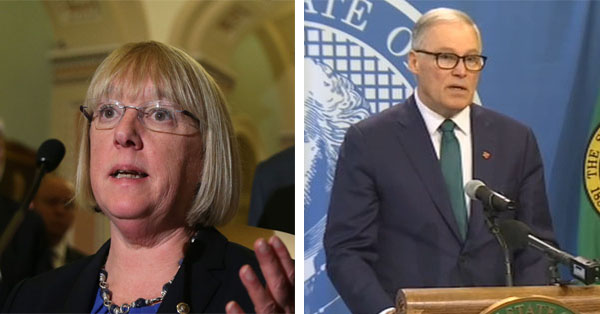 Sen. Patty Murray (D-WA) is calling for the 25th amendment to be invoked immediately to prevent Trump from inciting further harm in the days ahead: "The insurrectionists who stormed the Capitol today should be held fully accountable for their actions under the law. So should the President. The most immediate way to ensure the President is prevented from causing further harm in coming days is to invoke the 25th Amendment and remove him from office. As history watches, I urge Vice President Pence and the President's cabinet to put country before party and act."
Gov. Jay Inslee responded both to U.S. Capitol violence and to Wednesday's security breach at the Governor's Mansion in Olympia by Trump supporters: "On a day in our nation's capital, where we were to effectuate the most important act of our democracy — the peaceful transfer of power — was forcefully interrupted by those who refuse to accept verdicts of the people, the courts, and the truth itself. Here in our capital on a day that was to be dedicated to preparing for the opening day of our legislative session, so that we could address our challenges, including the pandemic, that work was forcefully interrupted by similar acts of attempted intimidation."
National labor leaders also issued forceful condemnations of Trump and the mob violence he incited.
Richard Trumka, AFL-CIO president, said: "Today's attempted coup has been years in the making as Donald Trump consistently spews venom, conspiracies, hate and lies to his supporters. They are carrying out his wishes, and far too many Republican lawmakers have enabled and even encouraged this violent threat to our republic."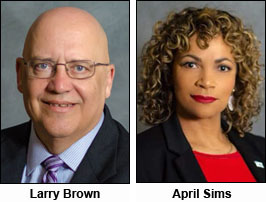 Larry Brown and April Sims of the Washington State Labor Council, AFL-CIO said: "Today, we are all seeing a sitting president incite a mob to prevent the peaceful transition of power. We know that today's events are traumatizing for so many of us, especially as we watch the stark contrast between the treatment of the pro-Trump rioters attempting a coup, and the treatment of Black Lives Matter protestors demanding justice for all Americans. We cannot ignore that Republicans, including Washington's own Rep. Cathy McMorris Rodgers, have encouraged and enabled this desperate attempt to hold onto power to distract from their failure to help working families get critical pandemic relief in the midst of crisis."
Sean McGarvey, president of the North America's Building Trades Unions (NABTU), called on Trump "to immediately step down and transfer power per the Constitution and the Presidential Succession Act of 1947. If he refuses, the Cabinet must immediately invoke the 25th amendment to remove the President. Any less action by the Cabinet, and America should consider them all co-conspirators."
Greg Regan, secretary-treasurer of the Transportation Trades Department, AFL-CIO, said: "It is the tragic, but natural conclusion to four years of leadership by a president who put his own financial, legal, and personal wellbeing squarely before the needs of the nation at every turn. A president who peddled in conspiracy theories and lies, rather than a respect for the power of his office and the citizens it serves."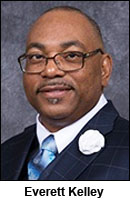 Everett Kelley, president of the American Federation of Government Employees (AFGE), the largest union representing 700,000 federal and D.C. government employees, said: "Today, in a shocking scene watched by Americans across the nation, the President of the United States encouraged a mob of anti-democracy protestors to breach the security perimeter of the U.S. Capitol, forcing a lockdown, and endangering the safety of members of Congress, workers at the Capitol, innocent civilians who live nearby, and the law enforcement officials charged with keeping the peace. It is nothing short of a desperate attempt to use violence to cling onto power after a clear defeat at the ballot box… No matter what happens today, the people have spoken. Joe Biden will be our next president and Kamala Harris our next vice president. We will not surrender our democracy."
Sara Nelson, president of the Association of Flight Attendants-CWA, decried "mob mentality behavior" by Trump supporters on flights to Washington, D.C. on Tuesday and urged that those who participated in Wednesday's insurrection at the Capitol be banned from air travel: "Air travel is safe because everyone follows a strict set of rules, based on the spirit that 'we're all in this together.' The mob mentality behavior that took place on several flights to the D.C. area yesterday was unacceptable and threatened the safety and security of every single person onboard. It will not happen again… Some of the people who traveled in our planes yesterday participated in the insurrection at the Capitol today. Their violent and seditious actions at the Capitol today create further concern about their departure from the D.C. area. Acts against our democracy, our government, and the freedom we claim as Americans must disqualify these individuals from the freedom of flight."
Terry O'Sullivan, president of the Laborers International Union of North America (LIUNA), said: "What happened today are a direct result of irresponsible and reprehensible lies and misinformation fomented by President Trump and his allies… Their attempts to undermine a fair and legal election are tantamount to treason."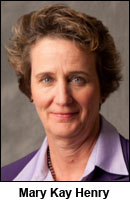 Mary Kay Henry, president of Service Employees International Union (SEIU), said: "This treason must not stand. We join our allies in calling for the immediate removal of Donald Trump… Tonight, I am thinking about the essential workers who have to make their way home after the curfew in Washington, D.C. Workers who have spent the day with COVID patients, cleaning buildings, keeping people fed and safe. I am thinking of Black and Brown families waiting for their loved ones to come home, watching the news of armed white supremacists in the Capitol, carrying weapons and Confederate flags and breaking into the House chamber and offices without being arrested, when peaceful Black Lives Matter marchers this summer were met by police in riot gear with tanks, tear gas, and rubber bullets. As we reckon with this attack, we must not be deterred from demanding the transformative change this country so clearly needs."
Randi Weingarten, President of the American Federatio of Teachers (AFT), said: "As we struggle to contain COVID-19, get families back to work and get students safely back to school, let us remember that Trump and many of his right-wing allies continue to focus on obstructing the very function of our government. When we need healing, they promote violence. When we need peace, they sow chaos. They politicize and misrepresent the truth to undermine the free, fair and functional society we aspire to live in, and in doing so, they undermine the very people government is meant to serve. Today was a tragic reminder of just how dangerous an unchecked despot and his followers truly can be."
ALSO see statements of condemnation from: