Educators eligible | Farm workers win | Montana defeats RTW
Wednesday, March 3, 2021
---
COVID-19
► LIVE from the Seattle Times — Coronavirus daily news update, March 3 — The latest count of COVID-19 cases in Washington totals 341,441 infections (7-day average of new infections per day: 840) and 4,988 deaths.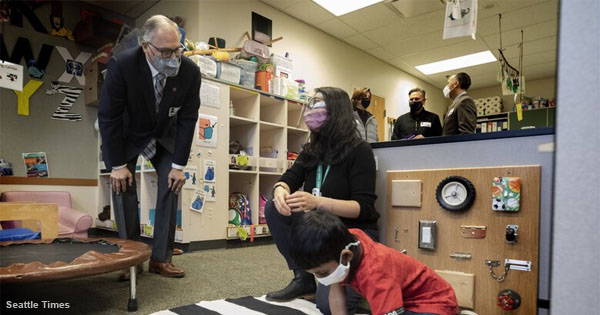 ► From the Seattle Times — State teachers, child care workers can now get COVID-19 vaccines, Gov. Inslee says — Gov. Jay Inslee on Tuesday afternoon said teachers and licensed child care workers could seek COVID-19 vaccines immediately, assenting to new directions from the federal government. "Educators and licensed child care workers can schedule with providers right away," Inslee said in a statement.
► From the News Tribune — Educators, childcare workers eligible for COVID-19 vaccine now after Biden directive — Gov. Inslee said he would soon be announcing when the state will move into vaccinating critical workers in certain congregate settings, such as workers in grocery stores, farm workers, and bus drivers.
► From The Hill — Biden calls on all states to vaccinate teachers by end of March
► From The Hill — Biden: U.S. will have vaccine for all adults by end of May
► From the Washington Post — Greg Abbott is endangering the health of Texas and beyond (editorial) — The governor of Texas, Greg Abbott (R), is gambling with the health of his state and beyond. He announced plans on Tuesday to completely open establishments next week and lift a face mask mandate for public areas, retreating from the vital measures needed to fight the coronavirus pandemic. While everyone is eager for a break from restrictions, Abbott's decision is premature and reckless.
---
LOCAL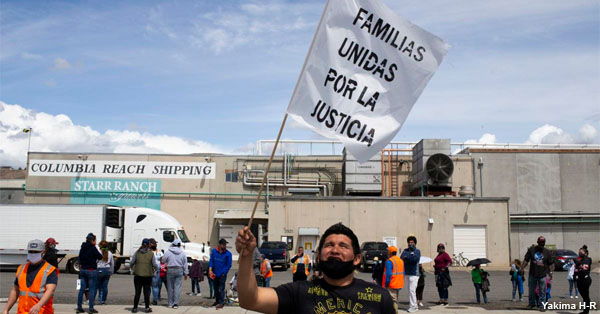 ► From the Yakima H-R — Federal judge's ruling grants relief on farmworker wages — A federal judge has partially granted a farmworkers union's request for relief from recently published wage data the union said would have led to a drastic drop in earnings. U.S. District Judge Sal J. Mendoza ruled that the U.S. Department of Labor must use 2020 prevailing wages and conduct a new wage survey. Such wages are used by agricultural employers to determine wages for foreign workers working in agricultural jobs through the H-2A program. Mendoza ruled that recently published prevailing wages from the U.S. Department of Labor were based on "methodologically unsound" employer survey data and would likely cause irreparable harm to farmworkers. In December, Familias Unidas por la Justica (FUJ), a Burlington-based farm union and its president and farmworker Ramon Torres filed suit against the U.S. Department of Labor. In their complaint, FUJ argued the exclusion of most piece-rate wages in recently published data, based on a wage survey data from 2019, would cause a significant cut in farmworker wages.

► From the Oregonian — Les Schwab's new owners will stop paying employees' $3,000 annual dividend — Les Schwab died in 2007 and his descendants sold the company last year to a California investment firm, which initially said Schwab Tire would continue operating as it always had. But recently it notified employees of one major change: It will stop paying an annual employee dividend that workers had long depended upon.
EDITOR'S NOTE — You know what stops a company from unilaterally cutting pay? A union contract! Get more information about how you can join together with co-workers and negotiate a fair return for your hard work and the security of a union contract. Or go ahead and contact a union organizer today!
► From the Kitsap Sun — What happened to CHI Franciscan? Merger changes hospital system's name to Virginia Mason Franciscan Health
---
THIS WASHINGTON

► From the (Everett) Herald — Lawmakers — and 8,000 others — await a capital gains tax bill — As we near the halfway point of an unprecedented virtual legislative session, we're keeping a close watch on the Senate to see if majority Democrats bring their capital gains tax up for a vote anytime soon.
The Stand (Feb. 17) — Senate panel advances capital gains tax to fund child care — Thank the senators who supported this step toward fixing broken tax system.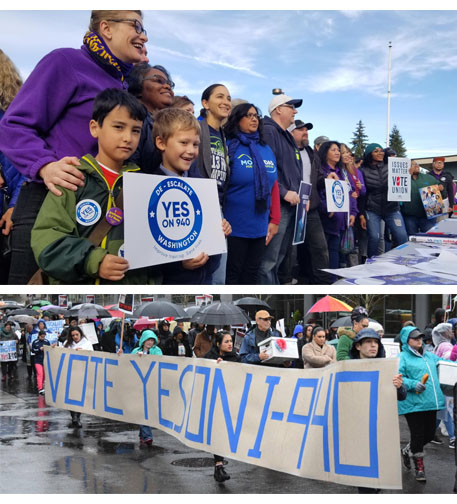 ► From the Seattle Times — Police must obey use-of-force laws (editorial) — Too many Washington law enforcement agencies are flouting a law that reformed police use-of-force investigations. Attorney General Bob Ferguson's office looked into 18 instances of police violence in 2020, in the first six months after Initiative 940 took effect, and found that just five investigations did what the law prescribes. This must not stand. Police cannot exempt themselves from the law. The Legislature should improve oversight and shut down such evasions of accountability and transparency.
► From the (Everett) Herald — Restore voting rights to those who served time (editorial) — When someone is released from prison, the implied message is that society now trusts that person to resume his or her place in the community and continue to earn that trust by supporting themselves and their families and participating in civic life. There are barriers and stigma enough for those making that transition, without denying them a basic right due all Americans.
► From the Yakima H-R — State Rep. Klippert files primary challenge against U.S. Rep. Newhouse — A conservative state representative from the Tri-Cities has filed to challenge Republican U.S. Rep. Dan Newhouse in next year's primary, after Newhouse was one of 10 members of the House GOP who voted to impeach former President Donald Trump.
---
THAT WASHINGTON
► From CBS News — U.S. workplace safety enforcer failed during COVID-19, watchdog says — During six months since the widespread outbreak of COVID-19 last year, inspections by the OSHA, the agency that regulates workplace safety, dropped by half — even as safety complaints to the agency increased by 15%, according to a report by the U.S. Labor Department's Office of the Inspector General.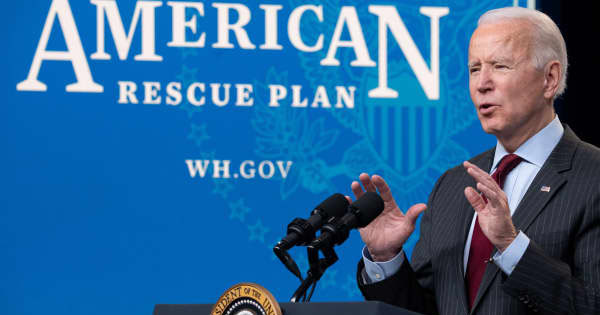 ► From WITN — Over 400 organizations urge Senate to pass American Rescue Plan for state and local aid — From labor unions in Iowa to Arizona associations representing local governments to national policy centers, the organizations emphasized the economic costs of the pandemic in states, cities, counties, Tribes, and territories across America. The organizations highlighted how state and local budgets have been slashed and caused job losses in critical sectors like education and health care that will be central to beating the public health crisis.
► From the NY Times — Empty office buildings squeeze city budgets as property values fall — A looming hit to tax revenues puts pressure on Congress to deliver relief.
► From HuffPost — The COVID-19 relief bill could save the child care industry — There's a $39 billion bailout for child care providers in the bill.
► From the P.S. Business Journal — Federal minimum wage hike is long overdue (by Howard Wright) — In order to bring about meaningful, lasting change, we must approach this issue thoughtfully. Employers must realize that it's our job to raise wages so people can live independently of government assistance, not to keep them oppressed and trapped on the edges of poverty. Those proposed increased wages would be plowed back into our economy.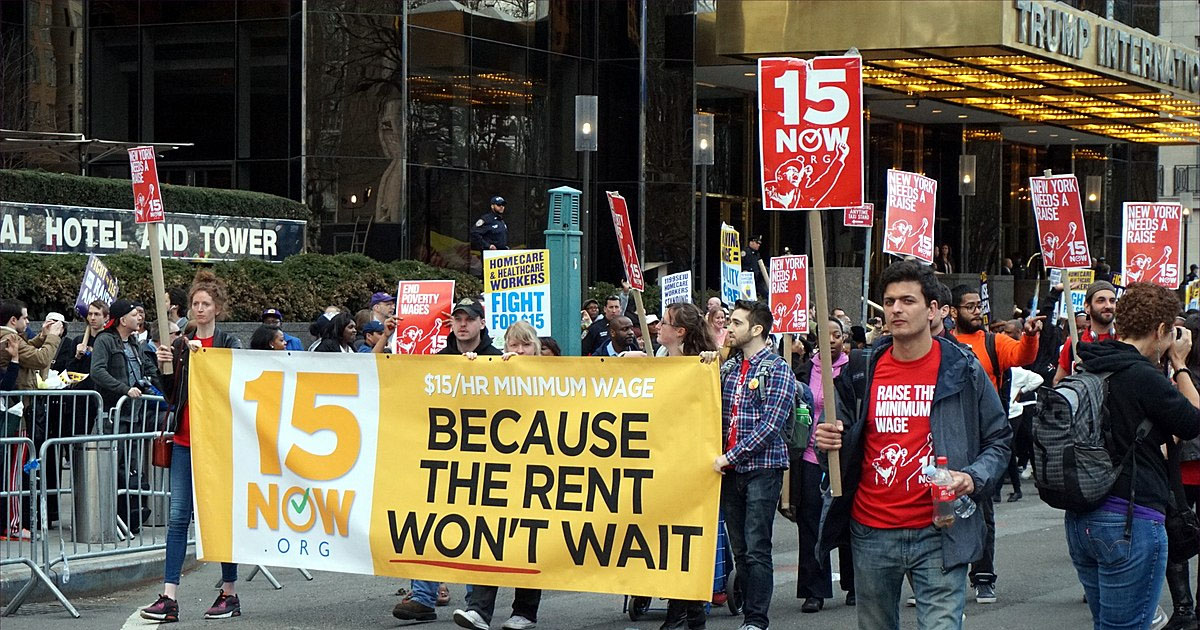 ► From The Nation — $15 an hour is the compromise (by John Nichols) — A new Democratic administration could have started where the AFL-CIO does, by noting that, "had the federal minimum wage kept pace with workers' productivity since 1968 the inflation-adjusted minimum wage would be $24 an hour." Joe Biden hasn't gone there… The slow march to $15 an hour, as outlined in the American Recovery Act, was always a compromise. And now, the compromise has been imperiled by the Senate parliamentarian's decision that it is unacceptable to use the budget reconciliation process to set a $15-an-hour standard as part of Biden's $1.9 trillion. The parliamentarian's ruling can't be the end of this fight.
► From the Washington Post — As crucial pandemic vote approaches, Democrats guard their slim Senate majority — If one Democrat has a fever, breaks an ankle or takes a bad fall, the legislative process would come to a stop. Worse, Democrats are fully aware that a death could end their majority at any moment.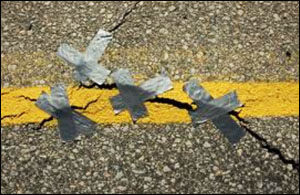 ► From the AP — U.S. infrastructure gets C- from engineers as roads stagnate — America's infrastructure has scored near-failing grades for its deteriorating roads, public transit and storm water systems due to years of inaction from the federal government, the American Society of Civil Engineers reports. Its overall grade: a mediocre C-.
The Stand (March 2) — Invest in infrastructure and Buy American — Show your support for a bold infrastructure investment that is Made in America.
► From Politico — Biden administration's push for standardized tests irks teachers unions, state leaders — Biden's administration surprised some schools last week by resuming standardized testing requirements after a one-year pause. The Education Department is offering substantial "flexibility" to states, but critics see the underlying order as an unwelcome stressor after a chaotic school year.
► From Vox — The Voting Rights Act had a surprisingly good day at the Supreme Court (by Ian Millhiser) — If the Voting Rights Act survives this latest challenge, thank bad lawyering on the GOP side.
---
NATIONAL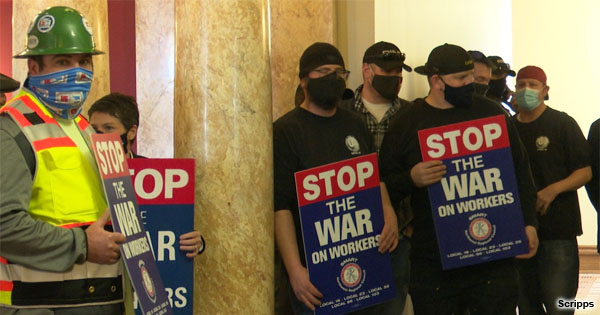 ► From WTVH — "Right-to-work," other bills restricting unions fall short at Montana Legislature — By a wide margin, the Montana House has rejected a bill to implement "right-to-work" in the state. It was the latest in a series of bills restricting unions that have fallen short at the Legislature this week. On Tuesday morning, the House voted 62-38 against the HB 251 sponsored by Rep. Caleb Hinkle, a Republican from Belgrade… "We're major proponents of good wages, good working wages," said CJ Schultz, president of the UA Local 30 in Billings. "These bills are designed to hurt us. They're union-bashing."
► From the American Prospect — 'Everyone in the community is cheering us on' — In interview with Josh Brewer, lead organizer in the potentially historic effort to unionize 5,800 Amazon workers in Bessemer, Alabama.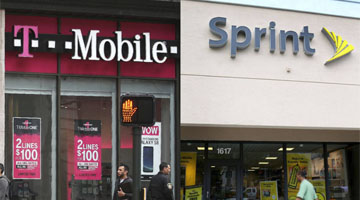 ► From Ars Technica — 'We knew T-Mobile couldn't be trusted,' union says after 5,000 job cuts — T-Mobile has cut at least 5,000 jobs since completing its acquisition of Sprint despite promising that the merged company would start creating new jobs "from day one." The CWA union wasn't fooled by T-Mobile's premerger promises. "We knew that T-Mobile couldn't be trusted to keep its promises. That's why we pushed for enforceable commitments from T-Mobile on jobs during the merger process," a CWA spokesperson said. "Regulators need to take a close look at what's happening at T-Mobile and get serious about protecting jobs as part of their oversight of corporate mergers."
---
TODAY'S MUST-READ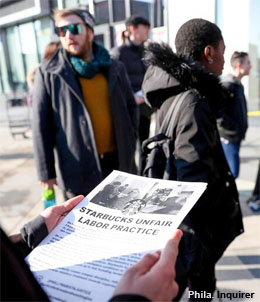 ► From the Seattle Times — Fired after organizing, Starbucks baristas turned down a payout and took their bosses to court — Philadelphia baristas TJ Bussiere and Echo Nowakowska believe Starbucks illegally fired them for trying to organize a union. And after months of investigation, lawyers for the federal government thought the workers had a case. Cases such as theirs, which allege an employer has violated a worker's legal right to organize, are rarely decided in court. Most workers avoid the risk of a long legal battle and settle. But last summer, when Starbucks offered Bussiere and Nowakowska a settlement, they didn't think it was fair. The final offer was $50,000 each, the baristas said, more than three times the back pay they were due. It didn't include reinstatement — the pair wanted to go back to work and keep organizing — and the settlement would have done nothing to raise the standards for other Starbucks baristas.
EDITOR'S NOTE — Today, employers like Starbucks knowingly break the law by threatening and firing union organizers because any eventual penalties (and settlements) are small. They are considered a simple cost of doing business. That must end! Pass the PRO Act now!
---
The Stand posts links to Washington state and national news of interest every weekday morning by 10 a.m.
Short URL: https://www.thestand.org/?p=96180
Posted by
David Groves
on Mar 3 2021. Filed under
DAILY LINKS
. You can follow any responses to this entry through the
RSS 2.0
. Both comments and pings are currently closed.