'They need it as much as we do' | Hazard pay advances | Unionize non-profits!
Thursday, March 4, 2021
---
COVID-19
► LIVE from the Seattle Times — Coronavirus daily news update, March 4 — The latest count of COVID-19 cases in Washington totals 342,236 infections (7-day average of new infections per day: 827) and 5,012 deaths.
► From the Seattle Times — More than 5,000 people have now died from COVID-19 in Washington state — Washington health officials on Wednesday reported the state has surpassed 5,000 deaths from the novel coronavirus, an announcement that comes a few days after the one-year anniversary of the country's first COVID-19 death.
► From Q13 — 'They need it as much as we do:' Childcare workers fight for other essential workers to get vaccine priority — Following the news of teacher and childcare workers vaccine eligibility, many are wondering, who will be next? The Washington State Labor Council wants all of their half-a-million union members to be given priority, members who include bus drivers, grocery store workers and farm workers, among others. It's an issue that Gov. Jay Inslee seems to be considering… QFC worker Samuel Dancy says he and his colleagues are happy for teachers and healthcare workers who are now eligible to be vaccinated, but he can't help but feel left behind.  "It made me feel slighted again, like are we really essential? Essential to what? Why can't they do us and teachers at the same time? Put us in the same group don't put us on the backburner, because everyone's put us on the backburner for a long time."
EDITOR'S NOTE — Clarification: the WSLC didn't say all union members should get priority, it said the WSLC "strongly believes that all of Washington's essential workers who must work in congregate settings should be prioritized in the state's vaccination distribution plan."
The Stand (March 4) — WSLC: Vaccinate all public-facing workers
► From the Seattle Times — Teachers, school employees move to head of the vaccine line — what's next? —
► From NNU — Nurses condemn Texas Gov. Abbott's COVID-19 decision lifting safety measures now as "a death sentence" — NNU President Jean Ross, RN: "For the highest public official in the state to tell people to ignore all precautions will only result in avoidable increased pain, suffering, and deaths. It is a shockingly irresponsible decision."
► From HuffPost — Fauci delivers stark warning to Republicans easing COVID restrictions — "Now's not the time to pull back," he said. "Now's the time to really crush this by doing both public health measures and accelerating the vaccinations like we're doing."
► From The Hill — Experts warn U.S. risks delaying 'normal' summer — Concern is growing over moves by some states to lift restrictions already, while new variants of the virus are on the rise in the U.S. Experts warn that actions taken now risk delaying getting back to some semblance of normal.
---
LOCAL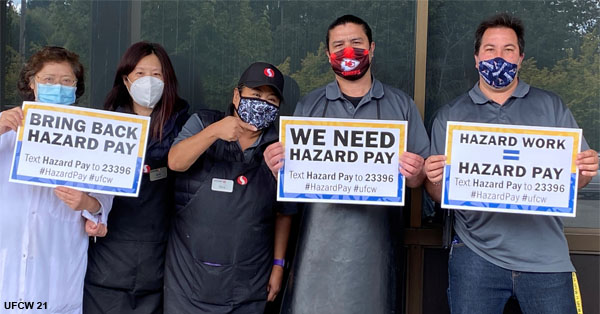 ► From KING 5 — King County Council committee approves hazard pay for grocery workers — On Wednesday, an ordinance was pushed forward that would require grocery stores in King County to pay their workers an extra $4 an hour.
► From the Peninsula Daily News — Port Angeles considers ordering hazard pay for grocery workers — "This is an extraordinarily hazardous time for (grocery workers), and the companies are making record profits," said UFCW 21 representative Ryan Degouveia.
► From the Yakima H-R — Naches-based fruit company to contest unfair labor practice complaints filed by union — The NLRB has found merit in several unfair labor practice charges stemming from complaints filed by Trabajadores Unidas Por La Justicia, or TUJ, a union formed last year by Allan Bros. workers. Those charges will go before an administrative law judge during a May 4 hearing, where the judge will also hear objections from TUJ regarding the union election result last year.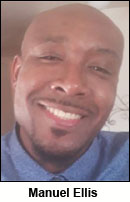 ► A special series from the News Tribune — With 8 dead and hundreds injured, Tacoma grapples with how much police force is too much — Last summer, Tacoma raised its voice about police brutality and demanded to be heard. The death of Manuel Ellis started a conversation about how people of color are policed in the city. This series is the result of months of investigation trying to answer the questions at the foundation of that conversation: How often do Tacoma police use force? What type of force do officers use? Whom do they use it on? And what discipline do they face?
► From the NW Labor Press — Springfield, Ore., nursing home strike ends with mass resignation — After 23 residents died in nine weeks, six from COVID, 85% of workers at the Rawlin memory care nursing home in Springfield, Ore., signed union cards and went on strike Feb. 16 to demand union recognition. Though common in the 1930s, so-called "recognition strikes" are rare today.
► From the NW Labor Press — Workers at Grand Central Baking ratify their first union contract — Workers at Grand Central Baking's Northwest Portland wholesale bakery ratified their first ever union contract March 1 after more than a year of negotiations and 14 months after they voted to join Bakers Local 114.
---
THIS WASHINGTON

► From the Columbian — Reps. Stonier, Wylie co-sponsors of felons voting rights bill — A bill that would automatically grant people with felony convictions the right to vote after they're released passed the Washington House of Representatives last week, with two lawmakers from Clark County signing on as co-sponsors.
---
THAT WASHINGTON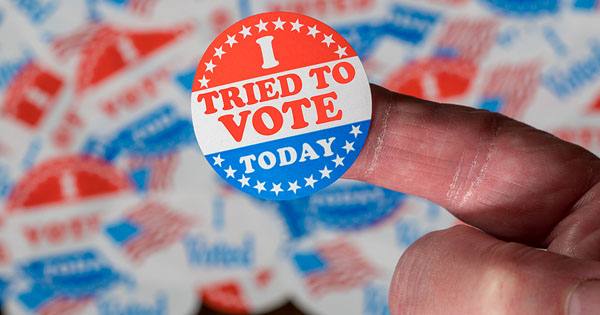 ► From the Washington Post — House Democrats pass sweeping elections bill as GOP legislatures push to restrict voting — The House late Wednesday night passed expansive legislation to create uniform national voting standards, overhaul campaign finance laws and outlaw partisan redistricting, advancing a centerpiece of the Democratic voting rights agenda amid fierce Republican attacks that threaten to stop it cold in the Senate… The bill's only path into law may be through the willingness of Democrats to abandon the Senate's 60-vote filibuster rule. Several Democratic lawmakers have openly discussed creating a limited exception for civil rights legislation, but key Democrats — including Sens. Joe Manchin III (W.Va.) and Kyrsten Sinema (Ariz.) — have said they will not entertain any changes.
EDITOR'S NOTE — Washington's U.S. House delegation voted on party lines.
TODAY at The Stand — AFL-CIO hails voting rights bill, urges swift Senate action
► From the USA Today — 'We must act now': House passes police reform bill named for George Floyd — The U.S. House of Representatives passed the George Floyd Justice in Policing Act on Wednesday night in a  220-212 vote, ushering in a series of police reform measures in the wake of national uprising against racial injustice and police brutality.
EDITOR'S NOTE — Washington's delegation again voted along party lines.
► From the Washington Post — Biden limits eligibility for stimulus payments under pressure from moderate Senate Democrats — Under the changes agreed to by Biden and Senate Democratic leadership, individuals earning $75,000 per year and couples earning $150,000 would still receive the full $1,400-per-person benefit. However, the benefit would disappear for individuals earning more than $80,000 annually and couples earning more than $160,000.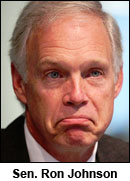 ► From The Hill — GOP pulling out all the stops to delay COVID-19 package — Sen. Ron Johnson (R-Wis.), a staunch ally of former President Trump, said he would force the Senate clerks to read the entirety of the relief bill, which is expected to span more than 600 pages, something that will delay the floor debate and amendments by 10 hours.
► From Politico — White House weighs minimum wage negotiations with Republicans — White House aides said they believe there's room to bring Republicans into the fold because raising the minimum wage is popular across ideological grounds. They pointed to the recent $15-an-hour wage increase passed in Florida, a state that voted for Donald Trump, as evidence that the issue has widespread support.
► From Politico — Democrats won't take up Biden immigration plan this month — House leaders don't yet have the votes to pass the bill on the floor, so they are moving ahead with an alternative plan: Move the Biden bill through committee while the full House votes on more targeted immigration legislation that already enjoys broad caucus support.
► From The Hill — House Democrats introduce bill providing citizenship to Dreamers
► From The Guardian — 'There's no excuse for this': thousands in Mississippi city still without water weeks after storms — In Jackson, where 80% of residents are Black, the cold led to breakages in the city's ageing pipes, leaving thousands of its residents without running water since mid-February.
The Stand (March 2) — Invest in our nation's infrastructure, Buy American
► From the Seattle Times — More than 200,000 sign up for ACA health plan during extended period — More than 200,000 Americans signed up for ACA health plans during the first two weeks of an extended enrollment period ordered by President Joe Biden to help more people find insurance amid the economic ripple effects caused by the coronavirus pandemic.
► From the NY Times — Capitol police warn of threat on Thursday, and House cancels the day's session — The agency, responding to what the force called "a possible plot to breach the Capitol," again sounded the alarm that pro-Trump conspirators may be planning an attack.
---
NATIONAL
► From Current Affairs — Nonprofit workers, unionize! (by Larisa Klebe and Rebecca Long) — Katie Barrows of the Nonprofit Professional Employees Union (NPEU), says, "Our local union represented employees at nine nonprofits in 2017, and has grown to represent nonprofit workers at 38 organizations, adding 21 units" in 2020. As nonprofit employees ourselves, we say: it's about time… At the end of the day, nonprofits are businesses with a bottom line. This is why we need unions.

The Stand (July 13, 2020) — Crisis Connections employees join together with OPEIU 8
The Stand (Nov. 1, 2019) — YouthCare employees in Seattle form union with OPEIU 8
EDITOR'S NOTE — Underappreciated and overworked at a non-profit? Get more information about how you can join together with co-workers and negotiate for better working conditions and a fair return for your hard work. Or go ahead and contact a union organizer today!
► From Vox — The union vote that could change Amazon forever — Through the end of March, 5,800 workers at an Amazon warehouse in north-central Alabama have the chance to cast votes by mail to decide whether to unionize. These employees are just a tiny fraction of Amazon's 500,000-plus front-line U.S. workforce, but this union vote could reshape the company's labor practices — and maybe the future of warehouse work in America as well.
► From AL.com — MLB Players Association endorses Amazon union
► From the AP — U.S. jobless claims tick up to 745,000 as layoffs remain high — The number of Americans applying for unemployment benefits edged higher last week to 745,000, a sign that many employers continue to cut jobs despite a drop in confirmed viral infections and evidence that the overall economy is improving.
► From the Oregonian — Customers boycott Trader Joe's after employee is fired for asking CEO to upgrade COVID-19 protections — Trader Joe's fired an employee in New York, and as a result is facing calls for a boycott.
---
TODAY'S MUST-READ
► From the NY Times — Republicans won blue-collar votes. They're not offering much in return. — As the election returns rolled in showing Trump winning strong support from blue-collar voters in November while suffering historic losses in suburbs across the country, Sen. Josh Hawley (R-Missouri) declared on Twitter: "We are a working class party now. That's the future." Further results revealed that Trump had carried 40 percent of union households and made unexpected inroads with Latinos. But since then, Republicans have offered very little to advance the economic interests of blue-collar workers. Two major opportunities for party leaders to showcase their priorities have unfolded recently without a nod to working Americans.
As Democrats advance a nearly $2 trillion economic stimulus bill, they are facing universal opposition from congressional Republicans to the package, which is chock-full of measures to benefit struggling workers a full year into the coronavirus pandemic. The bill includes $1,400 checks to middle-income Americans and extended unemployment benefits, which are set to lapse on March 14… Inside and outside the party, critics see a familiar pattern: Republican officials, following Trump's own example, are exploiting the cultural anger and racial resentment of a sizable segment of the white working class, but have not made a concerted effort to help these Americans economically.
---
The Stand posts links to Washington state and national news of interest every weekday morning by 10 a.m.
WASHINGTON IS A UNION STATE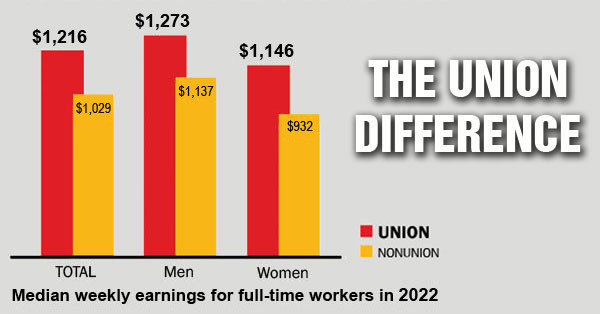 CHECK OUT THE UNION DIFFERENCE in Washington state: higher wages, affordable health and dental care, job and retirement security.
FIND OUT HOW TO JOIN TOGETHER with your co-workers to negotiate for better working conditions and respect on the job. Or go ahead and contact a union organizer today!