Step right up, 1B:3-4 | Good riddance, GEO | Obey the law, Amazon
Wednesday, March 31, 2021
---
COVID-19
► LIVE from the Seattle Times — Coronavirus daily news update, March 31 — The latest count of COVID-19 cases in Washington totals 363,235 infections (7-day average of new infections per day: 869) and 5,237 deaths.
► From KNKX — British Columbia shutting down again as COVID cases rise — While Washington state has eased restrictions on indoor dining and gathering, British Columbia is taking the opposite approach. B.C. is pausing indoor dining, until at least April 19, although outdoor dining is still allowed.
► From the Seattle Times — 2 million more Washingtonians are eligible for COVID-19 vaccines — Phase 1B, Tiers 3 and 4 begin today and include all people 60 and older; people 16 years and older with two or more underlying health conditions; restaurant, food service, manufacturing and construction workers in congregate settings; and people who live, work or volunteer in settings like prisons, group homes and places where people experiencing homelessness live or receive services.
The Stand (March 3) — WSLC: Vaccinate all public-facing workers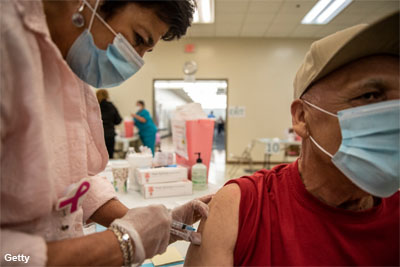 ► From Politico — 'Who do they trust? It's their union.' Organized labor steps in to convince immigrant workers to get vaccines — In addition to running their own vaccine information campaigns, unions and advocacy groups are lobbying state and local governments to make it easier for immigrant workers to receive the vaccine, such as by prioritizing essential workers and accepting a wider range of documents demonstrating eligibility. Pay stubs and business cards can present challenges for immigrant workers. Some worry that sharing their personal data could lead to immigration enforcement against them.
The Stand (Jan. 22) — WSLC offers COVID vaccination resource for union members
► From The Hill — Pfizer says vaccine 100 percent effective in kids 12 to 15
► From The Guardian — How wealthy nations are creating a 'vaccine apartheid' — Activists have called for changes to intellectual property laws in an effort to speed the global vaccination project.
The Stand (March 29) — The vaccine: Fair access or global apartheid? (by Michael Righi)
---
LOCAL



► From KUOW — Franklin High School teachers protest return to classroom, citing inadequate coronavirus ventilation — Special education staff at Franklin High School in south Seattle have refused to return to the building for training this week, until the district proves that the indoor air quality is adequate to prevent the spread of the coronavirus. Instead, staff did their online health and safety training bundled up at tables outside of the school on Tuesday.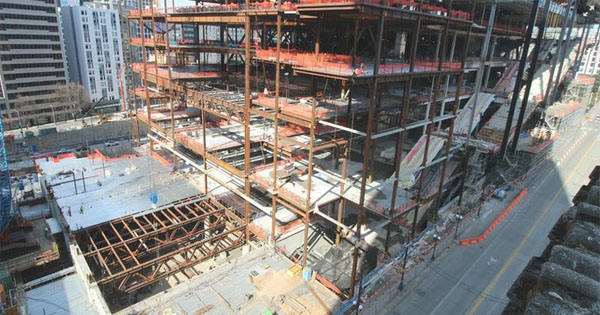 ► From the PS Business Journal — Surprise financing deal would carry $1.9B convention center project across the finish line — Construction is expected to continue on the $1.9 billion Summit addition to the Washington State Convention Center in downtown Seattle thanks to a bullish bond market that's eager to place money in places poised for a strong recovery. JPMorgan Chase & Co., Citigroup Inc. and Goldman Sachs Group Inc. are expected to underwrite the sale of $334.4 million of junior lodging tax notes. The offering is an unexpected boost for the Summit project, which last spring faced the possibility of having to shut down construction due to a lack of financing.
► From the Seattle Times — Flight attendants in limbo as United prepares to close its Seattle crew base — Barely a year after making Seattle a base for flight attendants, United Airlines is closing the operation and giving attendants based there the choice of moving or coping with multiday commutes. None of United's 141 Seattle-based flight attendants will lose their jobs in the closure, but flight attendants and union officials say the decision will force many attendants to either relocate to United bases in other cities.
► From Crosscut — Dr. Ben Danielson on racism and resigning from Seattle Children's (podcast) — The former medical director of Odessa Brown Children's Clinic shares his surprise at the support he received in his protest against the hospital and his thoughts on what's next.
The Stand (Jan. 6) — WSNA, others call on Seattle Children's to address racism
---
BOEING
► From the PS Business Journal — Alaska Airlines finalizes deal for 23 Boeing 737 MAX jets — In its statement, Boeing said Alaska's 737 Max order book now stands at 120 airplanes, including options and lease commitments.
---
THIS WASHINGTON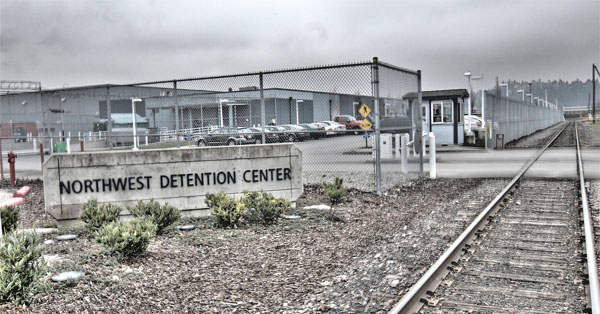 ► From the (Everett) Herald — Legislature passes bill to ban private immigration jail — The Legislature has approved a bill aimed at shutting down one of the country's largest for-profit, privately run immigration jails. Led by majority Democrats, the state Senate voted 28-21 Tuesday in favor of a measure that would ban for-profit detention centers in the state. The only facility that meets that definition is the Northwest detention center in Tacoma, a 1,575-bed immigration jail operated by the GEO Group under a contract with U.S. Immigration and Customs Enforcement.
► From the News Tribune — Is this the end of Tacoma's immigrant detention center? Local officials declare victory. — Tacoma Mayor Victoria Woodards thanked elected officials, including Reps. Lillian Ortiz-Self (D-Mukilteo) and Jake Fey (D-Tacoma), as well as Speaker of the House Laurie Jinkins (D-Tacoma) and Sen. Jeannie Darneille (D-Tacoma) for supporting the bill.
► From the Olympian — With oil refineries in the background, Gov. Inslee urges action on these climate change bills — Inslee promoted two bills advancing through the Legislature that would address the increasing effects of climate change while adding family-wage jobs.
► From the Seattle Times — Whatever your opinion about a state capital-gains tax, it's constitutional (by Hugh Spitzer) — The proposal would impose a 7% excise tax "on the sale or exchange of long-term capital assets" by individuals who live in Washington more than half of the year. That wording is important because the bill was carefully drafted to create a tax on a voluntary activity (choosing to sell an asset) rather than a tax on the asset itself.
---
THAT WASHINGTON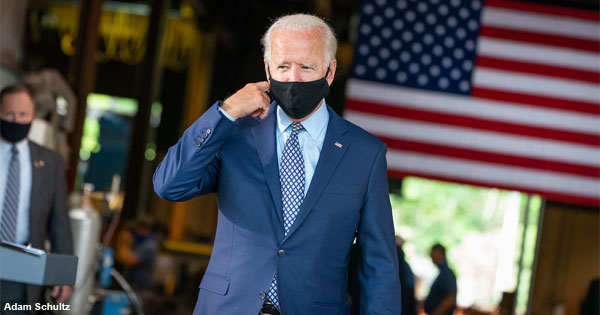 ► From the NY Times — Biden details $2 trillion plan to rebuild infrastructure and reshape the economy — The president will begin selling his proposal on Wednesday, saying it would fix 20,000 miles of roads and 10,000 bridges, while also addressing climate change and racial inequities and raising corporate taxes.
► From Politico — Biden looks for an infrastructure win where Obama and Trump failed — Biden will travel to Pittsburgh where he will call for trillions of dollars in investments to rebuild the country's roads, bridges and transit; improve access to clean water and broadband; expand access to elder and disability care and revitalize American manufacturing. Or, as the White House puts it, the plan would affect how we move, how we live at home, how we care for one another and how we manufacture.
► From The Guardian — We sampled tap water across the U.S. – and found arsenic, lead and toxic chemicals — In a nine-month investigation by the Guardian and Consumer Reports we found forever chemicals, arsenic and lead in samples taken across the country.
► From the Washington Post — Trump gave drug companies a last-minute win on prescription prices. Democrats want Biden to roll it back.

► From The Hill — Nearly 20 percent say they can't afford needed health care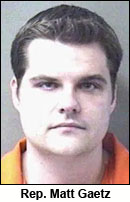 ► From the Washington Post — Rep. Matt Gaetz faces Justice Dept. investigation over alleged relationship with teen girl — The Justice Department is investigating Rep. Matt Gaetz (pictured here from his 2008 DUI arrest) — a Florida Republican considered a close political ally of former president Donald Trump — over an alleged sexual relationship with an underage girl, according to people familiar with the matter.
---
NATIONAL
► From NBC News — Fired, interrogated, disciplined: Amazon warehouse organizers allege year of retaliation — "Amazon will work to destroy your character and try to keep you from talking about what's actually going on," said Amazon employee Jonathan Bailey, who organized a walkout over COVID-19 concerns at a warehouse in Queens, N.Y. "And it's all so that Jeff Bezos can make more dollars." Bailey's complaint is one of at least 37 charges filed to the NLRB against Amazon, America's second-largest employer, across 20 cities since February 2020, when news of the pandemic began to spread, according to an analysis of NLRB filings by NBC News.
EDITOR'S NOTE — Remember, this corporate behavior is ILLEGAL. The National Labor Relations Act says it is illegal for an employer to interfere with, restrain, coerce, or retaliate against employees in the exercise of their rights to form a union. Amazon stands accused of breaking this law, just as they have in the past. But when it takes years to get any justice, and when that "justice" is limited to Amazon being forced to hang up a sign notifying employees of their rights, the company is actually incentivized to go ahead and break the law. For Amazon and other corporations, taking away American's freedom of association at work so they can't organize for better wages and working conditions has become a simple cost of business — and a very small one at that. That's why we need to pass the PRO Act, so that existing laws protecting our rights are actually enforced — and have some teeth.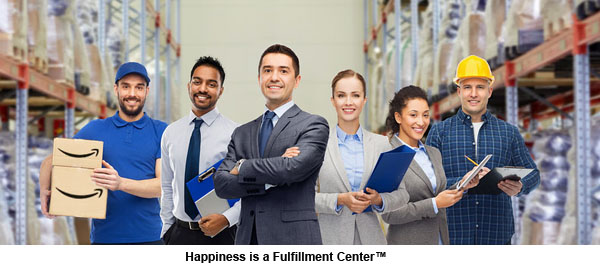 ► From The Guardian — 'Fake' Twitter users rush to Amazon's defense over unions and working conditions — A surge of "fake" Twitter accounts have emerged to defend Amazon and push back against criticism of working conditions at the company amid a fiercely fought union election for the Amazon warehouse in Bessemer, Alabama. One, now suspended, account tweeted: "Unions are good for some companies, but I don't want to have to shell out hundreds a month just for lawyers!"
EDITOR'S NOTE — Tired of the fakeness? Talk to a real union organizer! Get more information about how you can join together with co-workers and negotiate for better working conditions and a fair return for your hard work. Or go ahead and contact a union organizer today!
► From CNBC — Amazon's aggressive PR campaign ahead of union vote shows how worried it is, labor and antitrust experts say — It's not unusual for Amazon to engage with its critics in such a public forum. But its latest public relations offensive has taken some onlookers by surprise.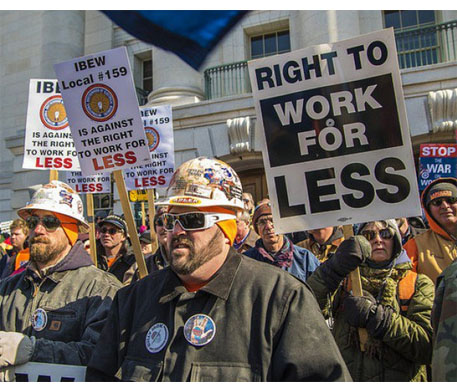 ► From WMUR — NH House committee votes along party lines to recommend full House pass 'right-to-work' bill — Along party lines, the New Hampshire House Labor, Industrial and Rehabilitative Services Committee voted 11-9 Tuesday to support the latest version of right-to-work legislation to prohibit any requirement that employees of a private sector business join a labor union. All committee Republicans voted in favor, while all Democrats voted against it. The bill passed the state Senate, 13-11, on Feb. 11, and Gov. Chris Sununu (R) has expressed support for right-to-work.
► From the NY Times — Black executives call on corporations to fight restrictive voting laws — Dozens of the most prominent Black business leaders in America are banding together to call on companies to fight a wave of restrictive voting bills being advanced by Republicans in at least 43 states. The campaign appears to be the first time that so many powerful Black executives have organized to directly call out their peers for failing to stand up for racial justice.
► From the Pittsburgh Post-Gazette — ATI workers go on strike after negotiations break down — Roughly 1,300 workers at Pittsburgh-based Allegheny Technologies Inc. represented by the United Steelworkers union went on strike at 7 a.m. Tuesday after negotiators failed to reach a contract settlement. USW international vice president David McCall, who chairs the talks, accused the metals giant of unfair labor practices and trying to force workers into accepting unnecessary concessions.
► From The Nation — Why Big Tech shouldn't be scared of unions (by David Goodfriend) — In announcing the formation of their union, the Alphabet workers called on Google to live up to its values, and I realized that I also need to live up to mine, so I am no longer a registered lobbyist for Google. But I have not given up hope that tech companies will update their thinking and encourage their employees to join unions.
The Stand (Jan. 5) — New union at Google invites all Alphabet employees to join
---
TODAY'S MUST-READ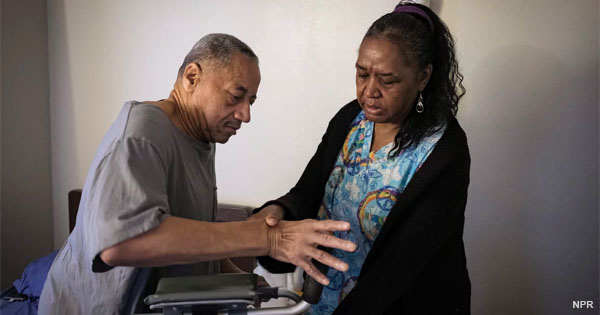 ► From NPR — She works 2 jobs. Her grocery budget is $25. This is life near minimum wage. — Joyce Barnes, 62, is a home care worker near Richmond, Va. In the mornings, she takes care of a man who lost both his legs, then hustles off to help someone who's lost use of one side of his body in a stroke. The jobs pay $9.87 and $8.50 an hour. Barnes gets home around 9 p.m., then wakes at 5 a.m. to do it all over again… When experts study low-wage jobs, workers like Barnes are often left out, because traditionally, labor data focus on the "prime working age" of 25 to 54. Martha Ross from the Brookings Institution decided to expand her research to workers 18 to 64, including part-timers — and was shocked at her discovery. Adjusting for regional differences in the cost of living, Ross found 53 million low-wage workers in America, with median earnings of $10.22 an hour, or $17,950 a year. "This is a huge swath of our labor market," Ross says. "It really made me think about the kinds of jobs that we're creating."
---
The Stand posts links to Washington state and national news of interest every weekday morning by 10 a.m.
WASHINGTON IS A UNION STATE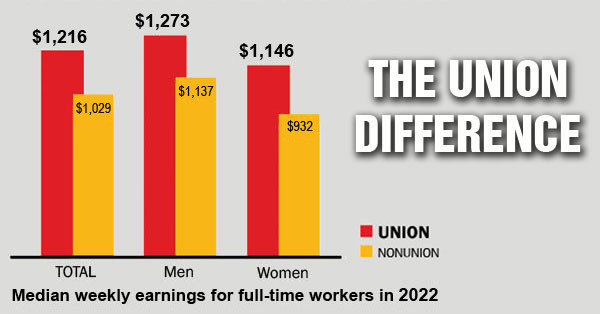 CHECK OUT THE UNION DIFFERENCE in Washington state: higher wages, affordable health and dental care, job and retirement security.
FIND OUT HOW TO JOIN TOGETHER with your co-workers to negotiate for better working conditions and respect on the job. Or go ahead and contact a union organizer today!