Ellensburg 6 make a stand | "We have to move now" | AAPI courage
Thursday, April 1, 2021
---
COVID-19
► LIVE from the Seattle Times — Coronavirus daily news update, April 1 — The latest count of COVID-19 cases in Washington totals 364,486 infections (7-day average of new infections per day: 897) and 5,247 deaths.
► From the Olympian — All Washington adults will be eligible for a COVID-19 vaccine April 15, Gov. Inslee says — The state will stay in its current phase of eligibility until that date, according to Inslee's office. About 5 million Washington residents are eligible now, according to the governor, and the April 15 expansion will add more than 1 million.
EDITOR'S NOTE — Find vaccine appointments here.
► From the Seattle Times — Seattle metro jumps to No. 1 for willingness to get COVID vaccine — According to a new survey from the U.S. Census Bureau, there were more than 2.1 million adults in the Seattle metro area who had not yet been vaccinated. Of those, 73% — that's nearly 1.6 million people — said they definitely plan to get the vaccine. That 73% ranks Seattle No. 1 for willingness to be vaccinated (among those who have not yet been), out of the 15 largest U.S. metro areas.
---
LOCAL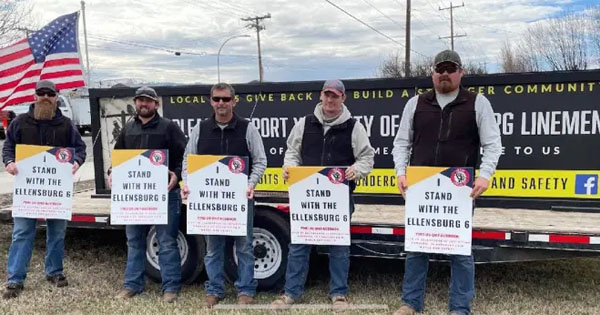 ► From the NW Labor Press — 'Ellensburg 6' make a stand — A struggle for a fair union contract for six electric linemen at the City of Ellensburg has galvanized the town of 21,000 and earned solidarity from fellow union members hundreds of miles away. Members of IBEW Local 77 who maintain the city's municipal electric utility have been negotiating since August 2020 over a new contract. Under the agreement that expired Dec. 31, 2020, journeyman linemen make $47.65 an hour, roughly $2 less than their counterparts in neighboring jurisdictions. They also have fewer retiree benefits.
► From the NW Labor Press — Wave of unionization sweeps through Washington newspapers — Five Washington newspapers have unionized in recent months, the latest in a nationwide surge in union organizing among print and online journalists that has been under way since 2015. On Feb. 25, the Sacramento-headquartered McClatchy newspaper chain recognized a bargaining unit of 40 newsroom employees at four Washington newspapers: The News-Tribune in Tacoma, The Olympian in Olympia, The Bellingham Herald in Bellingham and Tri-City Herald, which covers Kennewick, Pasco, and Richland. Back in December, 33 of the 37 workers at the four papers had signed union cards with the NewsGuild (TNG). McClatchy initially argued that the four newsrooms should each be their own unit, but National Labor Relations Board director Ron Hooks in a Feb. 24 ruling agreed with workers that a combined unit was appropriate.
EDITOR'S NOTE — You have the power to make your job better! Get more information about how you can join together with co-workers and negotiate for better working conditions and a fair return for your hard work. Or go ahead and contact a union organizer today!
---
THIS WASHINGTON

► From the Columbian — Former Vancouver state senator Don Benton behind mystery tax mailer — The former GOP Washington state senator and a Donald Trump appointee is responsible for a mailer last week criticizing Democratic lawmakers for a proposed change to the estate tax. Postmarked from Portland without identifying a sponsor, the mailer showed a man in a suit holding cash, and a stricken-looking family, with a warning about proposed HB 1465. That bill would raise the threshold of the existing estate tax, meaning fewer people would pay it, and expand the tax at the higher end, meaning wealthier people would pay more.
► From the Columbian — Challengers to Herrera Beutler agree: Left is wrong direction — Republican congressional candidates at forum are unified in support of Trump, opposition to 3rd District incumbent. They addressed a crowd of more than 200 people during the forum. Nearly none of the attendees wore face masks.
---
VOTER SUPPRESSION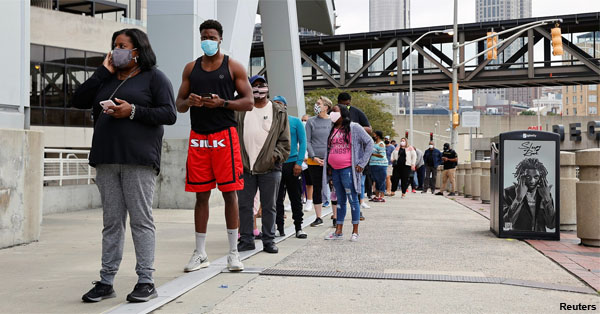 ► From Reuters — Elections officials fear Georgia law could politicize voting operations — Election officials in conservative and liberal parts of Georgia say a new law allowing a Republican-controlled state agency to take over local voting operations could make the process too partisan.
EDITOR'S NOTE — Ya think?
► From HuffPost — Black executives pressure corporations to oppose racist voter suppression — Dozens of Black business executives condemned Republican-backed voter suppression efforts, joining activists' calls for corporate accountability.
► From the Washington Post — Georgia sports teams and major companies such as Coca-Cola and Delta Air Lines condemn new state voting law — Voting rights advocates, who pushed for corporate responses before the law was signed, now say that statements come too late until they're backed up by action.
► From Politico — Biden endorses moving MLB All-Star Game out of Georgia
► From The Hill — Texas lawmakers advance voting restrictions — Republican lawmakers Thursday advanced legislation that would impose new voting restrictions in the state, including limits on polling place hours and reducing options for voters to cast ballots.
---
THAT WASHINGTON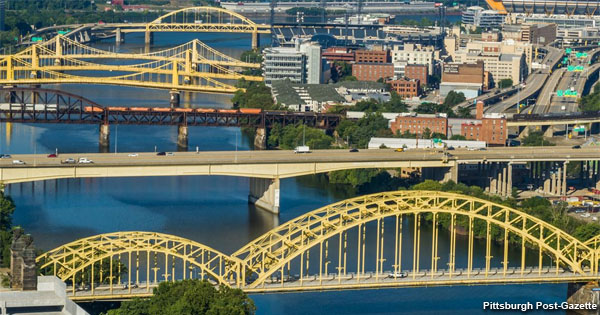 ► From the Pittsburgh Post-Gazette — 'We have to move now': Biden details his $2 trillion infrastructure plan — President Joe Biden used Pittsburgh as a backdrop on Wednesday to pitch a "once in a generation investment" into the country's crumbling infrastructure, a $2 trillion plan that relies on corporate tax reform and calls back to his campaign promise made two years ago in this city to "rebuild the backbone of America."
► From the Seattle Times — Here's where Biden's massive transportation plan might impact the Seattle region — The money would serve many purposes including trains, bridges, clean drinking water, home building and electrification. There's even a pay increase for America's "care infrastructure," the staff — mostly women of color — who work in adult-care homes. What we don't know yet are which specific projects would be funded, but at least in the transportation realm, Puget Sound leaders know where nearby projects could attract federal money.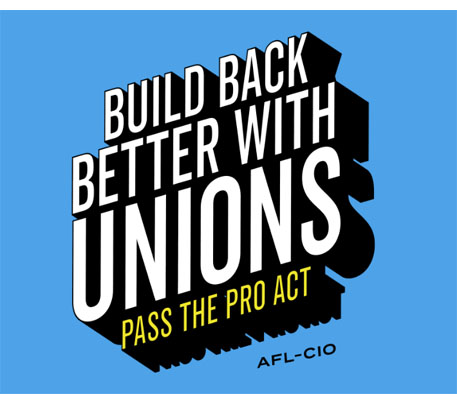 ► From the AFL-CIO — As Biden unveils infrastructure package, unions urge unprecedented federal investments, structural economic changes — "It's time for Congress to step up and deliver the funding we need to tackle the climate injustice, racial injustice and economic injustice facing working families while creating a new generation of well-paying union jobs," said AFL-CIO President Richard Trumka. "However, investments alone are far from sufficient. In order to shift the balance of power in favor of working people, we need to rewrite the fundamental rules of the economy. That's why President Biden is calling on Congress to finally pass the PRO Act and strengthen our freedom to organize on the job. As we've said time and again, we can only build back better if union members are doing the building."
► From Roll Call — GOP response puts Biden infrastructure plan on road to reconciliation — Republican leaders blasted President Joe Biden's plans for a $2 trillion infrastructure plan as an anti-business, tax-and-spend package that likely will become the second proposal from the president that will have to be pushed through Congress in a partisan reconciliation bill.
EDITOR'S NOTE — Republicans passed a multi-trillion tax break for corporations and the ultra-wealthy using reconciliation. Now they oppose clawing some of that money back from corporations to fund a desperately needed job-creating infrastructure investment. The Republican Party's motto: Defund America.
► From The Hill — Biden clashes with business groups over tax hike — The business community has long called for broad infrastructure legislation and previously embraced Biden's commitment to spend massive sums on roads, bridges and even climate change initiatives. But they've also warned that he would lose their support if he insisted on raising taxes for U.S. companies.
EDITOR'S NOTE — Chamber's motto: We get the business, you get the check.
► From the Washington Post — Biden's infrastructure plan is a big bet on big government (editorial) — Biden's plan addresses real needs, both on the spending and the revenue sides. To the extent it addresses long-standing backlogs in transportation maintenance and water-supply safety, and in preventing climate change, the priorities are sound. And insofar as it pays for itself, at least in part, by correcting unduly light business taxation, the plan strikes blows for both equality and fiscal responsibility.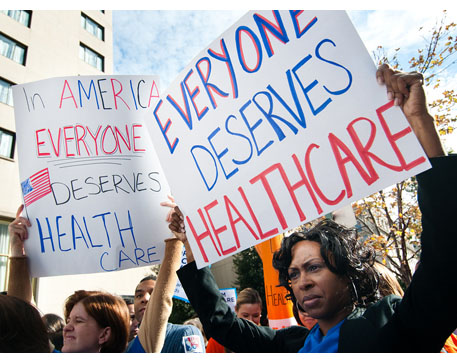 ► From HuffPost — The government is now paying for unemployed Americans' health insurance — Starting Thursday, millions of recently unemployed Americans can opt to have the federal government cover their health insurance costs for several months, offering much-needed relief to people struggling during the coronavirus pandemic.  As of April 1, the federal government will start paying the full premiums for Americans who are getting their health insurance through COBRA, a federal program that allows the jobless to continue being covered through their former employer's health insurance plan for at least 18 months at personal cost.
► From Vox — Nearly 7 million uninsured Americans qualify for free health insurance — Roughly 29 million people currently living in the U.S. lack health insurance. According to the new HHS estimates, at least 6.8 million of them could now purchase an Affordable Care Act plan with no monthly premium, and another 1.3 million could sign up for a health plan that costs less than $50 a month. Many of those people already qualified for free or low-cost coverage prior to the American Rescue Plan, but based on the federal projections, the new law's expansion of the ACA made an additional 2 million Americans eligible for free or cheap coverage.
► From The Hill — Ocasio-Cortez rips 'barbaric' conditions at border — Rep. Alexandria Ocasio-Cortez (D-N.Y.) ripped into the conditions at the southern border late Wednesday, calling them "barbaric" and "horrifying." She said, "The fact that this keeps happening over and over and over again is a political failure by both parties."
---
NATIONAL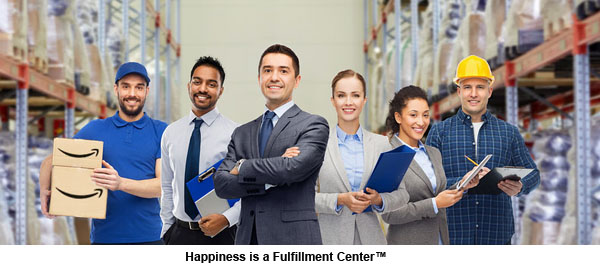 ► From CBS News — Twitter bans fake Amazon worker accounts posting anti-union messages — As a union vote by Amazon warehouse workers in Bessemer, Alabama, drew to a close this weekend, several Twitter accounts appearing to belong to warehouse workers at the company posted cheerful messages about work contentment at Amazon.
► From the Washington Post — Some of America's wealthiest hospital systems ended up even richer, thanks to federal bailouts — Some of the nation's richest hospitals and health systems recorded hundreds of millions of dollars in surpluses after accepting a substantial share of the federal health-care bailout grants, their records show. Those included the Mayo Clinic, Pittsburgh's UPMC and NYU Langone Health. But poorer hospitals — many serving rural and minority populations — got a tinier slice of the pie and limped through the year with deficits, downgrades of their bond ratings and bleak fiscal futures.
► From Bloomberg — Google promises not to muzzle staff on pay, settling labor case — Google promised not to silence workers who talk about their pay, part of a settlement resolving one of the first legal complaints filed by a new union representing hundreds of employees and contract workers at the internet giant.
The Stand (Jan. 5) — New union at Google invites all Alphabet employees to join
► And then there's this…
---
TODAY'S MUST-READ
► From the AFL-CIO — Profiles in courage: Celebrating AAPI labor activists — In the wake of the rise of hate crimes and violence against the Asian American and Pacific Islander (AAPI) community, we take an important pause to voice our support of our brothers, sisters and friends in the AAPI community. The AAPI community has played an important and active role in the growth, expansion and unique diversity of this country and has given the labor movement many of its true heroes. This community is our community, and we are proud to celebrate these seven labor activists—all of whom have advanced the cause of worker justice.
Velma Veloria — After graduating from San Francisco State University and working on anti-war and Filipino rights causes, Velma Veloria became an organizer for the Office and Professional Employees (OPEIU), ILWU Local 37 for cannery workers and SEIU. She fought for justice for Gene Viernes and Silme Domingo, ILWU local leaders who were assassinated in 1981. Later, she began working in support of political campaigns. Veloria used her experience to win a seat as a state legislator and pursued a variety of causes important to women and people of color. She organized numerous trade missions to Southeast Asia and helped strengthen relations between the United States and countries like Vietnam, the Philippines, Laos, Cambodia and Indonesia.
---
The Stand posts links to Washington state and national news of interest every weekday morning by 10 a.m.
Short URL: https://www.thestand.org/?p=97126
Posted by
David Groves
on Apr 1 2021. Filed under
DAILY LINKS
. You can follow any responses to this entry through the
RSS 2.0
. Both comments and pings are currently closed.