State Senate approves 40-hour work week for farm workers
Phase-in compromise wins bipartisan support for historic legislation
OLYMPIA (March 10, 2021) — Washington would be the first state in the nation to bring the 40-hour work week and overtime pay to all agricultural workers, some of the nation's lowest-paid workers, under a bill passed by the Senate on Tuesday. Farmworkers were exempted from the original federal Fair Labor Standards Act passed in 1938.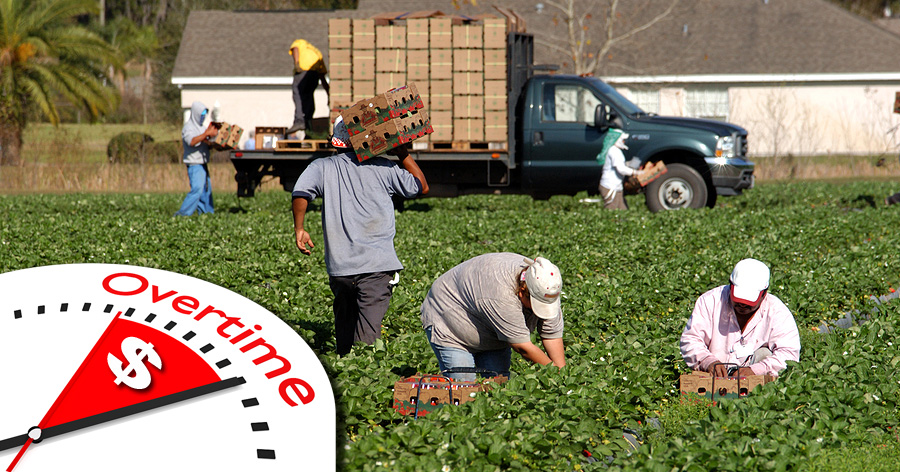 A late compromise negotiated by Sens. Karen Keiser (D-Des Moines) and Kevin Van De Wege (D-Sequim) enabled the legislation's passage on a strong bipartisan vote of 37-12 just before Tuesday's cutoff deadline for bills to pass their houses of origin.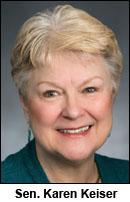 "This bill corrects a historic injustice," Keiser said. "Most workers in America can take the 40-hour work week for granted, but for decades, agricultural workers have not been eligible for overtime pay."
Under Keiser's striking amendment to SB 5172, originally offered by Sen. Curtis King (R-Yakima), Washington would establish a three-year phase-in period of the new requirement that employers pay overtime to agricultural workers. Beginning in January 2022, overtime would be due after 55 hours of work in a week; in January 2023, after 48 hours; and in January 2024, after 40 hours.
Passage of legislation assuring the 40-hour workweek and overtime pay rights for all Washington farm workers has been a priority for the Washington State Labor Council, AFL-CIO. The phase-in compromise on SB 5172 is supported by farmworker advocates, including the United Farm Workers and Familias Unidas por la Justicia.
"This transitional approach improves the safety of an essential and at-risk workforce, increases the public welfare of low-income individuals by removing a historical barrier to their earning potential, and maintains the food security and economic security provided by a stable agricultural sector," Keiser said.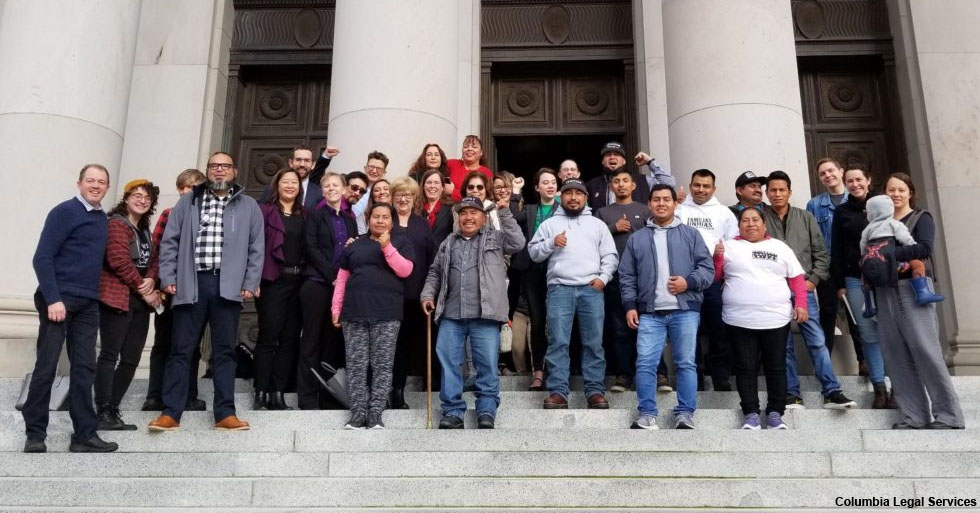 Dairy workers, unlike other agricultural workers, would immediately be due overtime pay after 40 hours of work in a week, in keeping with the state Supreme Court's decision in Martinez-Cuevas v. DeRuyter Brothers Dairy, Inc. In that case, the court ruled that dairy workers are due overtime pay "because they worked long hours in conditions dangerous to life and deleterious to their health." Workers who are parties in that suit could be due back pay and damages, with interest, from DeRuyter Brothers Dairy, pending further action by the trial court.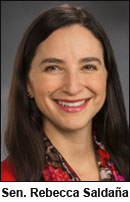 "As the daughter and granddaughter of farmers and farm workers, I am grateful that we have struck a balance in order to pass this historic legislation that would grant overtime for all agricultural workers, not just dairy workers," said Rebecca Saldaña (D-Seattle). "I look forward to further collaboration with my colleagues to continue to do what's right for the hardworking people who keep our state's agricultural sector producing the food that nourishes us across the state."
For the approximately 65,000 agricultural workers and 6,000 growers in Washington who are not parties to the DeRuyter lawsuit, the bill would provide certainty by pre-empting lawsuits for back pay filed after the Supreme Court decision was issued on Nov. 5, 2020.
While Washington is well known as the national leader in apple production, the state's agricultural sector is incredibly diverse. More than 300 crops are harvested, and a variety of livestock are raised on more than 35,000 farms across the state. These products go to feed the nation and the world, with agricultural exports exceeding $7 billion annually.
The robust size of the Washington agricultural sector ranks the state in the top 10 nationally in the size of the farm labor force. Agriculture is a cornerstone of the Washington state economy.
SB 5172 will now go to the House of Representatives for consideration. It has until April 11 to be approved by the House to be eligible to become law this year. The 2021 legislative session is scheduled to adjourn on April 25.
EDITOR'S NOTE — California also has approved overtime pay for farm workers. Under its phase-in schedule, larger agricultural employers have to pay overtime after 40 hours/week in 2022, but smaller growers have until 2025 to comply. Under SB 5172 as approved by the Senate, Washington would be the first state in the country to have its overtime pay standard apply to ALL farm workers in 2024.
---
PREVIOUSLY at The Stand:
March 9 — Legislators can right this historical wrong (by Jeff Johnson) — SSB 5172 is a common-sense solution to a problem rooted in our country's racist past while creating a mechanism for agricultural employers to absorb the cost of compensating farmworkers for overtime work without jeopardizing their businesses.
Feb. 23 — Support farm workers' overtime pay, retroactive wages — Amended SB 5172 would protect farm workers' interests and create certainty for employers.
---
For additional insight as to why this is so important, watch state Supreme Court Justice Steven Gonzalez explain the consequences of allowing farm workers to be excluded from basic worker protections like overtime pay rights:
Short URL: https://www.thestand.org/?p=96409
Posted by
David Groves
on Mar 10 2021. Filed under
STATE GOVERNMENT
. You can follow any responses to this entry through the
RSS 2.0
. Both comments and pings are currently closed.