Vaccines work | Diversity at Boeing | Right and wrong
Friday, April 30, 2021
---
COVID-19
► LIVE from the Seattle Times — Coronavirus daily news update, April 30 — The latest count of COVID-19 cases in Washington totals 401,718 infections (7-day average of new infections per day: 1,432) and 5,487 deaths.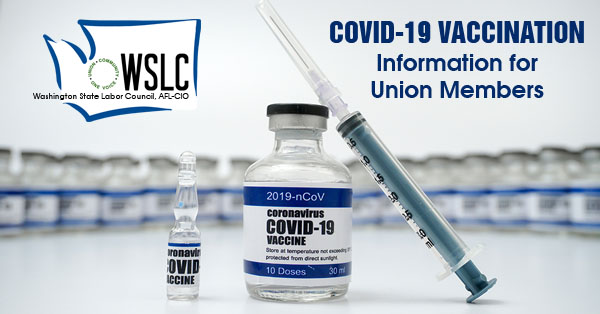 ► From the Spokesman-Review — 'Vaccines work': Data show vaccines are keeping older Washington residents out of hospitals — Older, unvaccinated Washington residents are being hospitalized at a rate 9.7 times higher than those who are fully vaccinated, Secretary of Health Umair Shah said. "This really underscores the point of why vaccines work," he said.
---
BOEING



► From the Seattle Times — Boeing, in new diversity report, says it fired 65 workers for hateful words or actions — Boeing has fired 65 employees and disciplined another 53 for racist, discriminatory and hateful conduct since Chief Executive Officer Dave Calhoun vowed "zero tolerance" in June. The CEO is trying to make good on an anti-bigotry pledge he made last year after George Floyd's murder by a police officer spurred protests across the U.S. Now, in a bid for greater transparency, Boeing is releasing a breakdown of its employees by gender, race and ethnicity — and the report shows that the company has a long way to go to attain its goal of a more diverse workforce.
---
LOCAL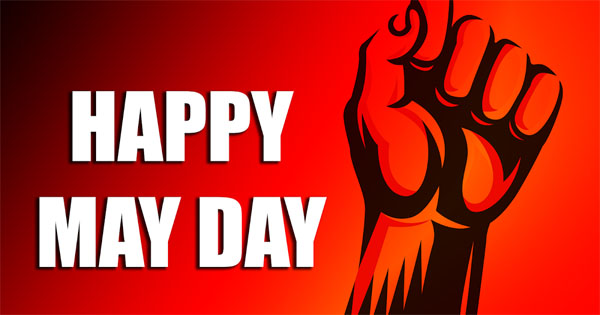 ► From the Yakima H-R — Radio KDNA to air program in place of annual immigration march again this year — For the second consecutive year, a radio program highlighting the rights of immigrants will take the place of the annual immigration march typically held May 1 in Yakima. The march advocates for immigrant rights.
FROM The Calendar™ at The Stand ®:
SATURDAY — El Comité will conduct its annual Seattle May Day March and Rally for Immigrants' and Workers' Rights both in person and online. A masked, socially distanced march begins at noon at St. Mary's Church, 611 20th Ave S in Seattle. Get details.
SATURDAY — All are invited to a May Day picnic in Tacoma co-hosted by the Pierce County Central Labor Council, AFL-CIO, and the Tacoma Democratic Socialists from 1 to 4 p.m. Saturday, May 1 at Lincoln Park, 801 S. 37th St. in Tacoma. Get details.
SATURDAY — At 4 p.m. on Saturday, May 1 (International Workers Day), folk singer-songwriter and labor activist John O'Connor will have a virtual concert to benefit Puget Sound Advocates for Retirement Action (PSARA) as part of its 2021 GiveBIG campaign. Register here.
---
THIS WASHINGTON

► From the Seattle Times — It's Seattle's state now in politics, and everybody else is living in it (by Danny Westneat) — There's no question that what just went down at the statehouse marked a political breakthrough of sorts — for the progressive left. Maybe it was the upheaval of the pandemic. Or the unexpected surge of revenue. Or maybe it had become inevitable, following years of polarizing elections in which moderates have been drubbed out of both parties. But suddenly, this year, liberal dreams that have been bollixed up in Olympia forever came true.
► From the (Everett) Herald — The 'forgotten astronaut' and the state GOP (editorial) — Republicans during the state Legislature's recently completed session might have identified with Apollo 11's Michael Collins, orbiting in the Columbia while Democrats planted the flag on the moon.
► From the Skagit Valley Herald — Workforce issues affecting behavioral health care — Staffing issues in mental health and drug treatment facilities are a significant barrier to care, the Skagit County Board of Health discussed Tuesday. Stakeholders agreed Medicaid's reimbursement rate to behavioral health providers is low. This leads to difficulties in hiring and offering competitive wages, which reduce the availability of both outpatient and inpatient services.
► From the AP — Cheryl Strange named new head of Department of Corrections — Gov. Jay Inslee on Thursday appointed Cheryl Strange as secretary of the state's Department Corrections, the first woman to lead the agency. Strange, who currently is secretary of the state's Department of Social and Health Services, replaces Steve Sinclair, who announced his retirement in January.
---
PASS THE PRO ACT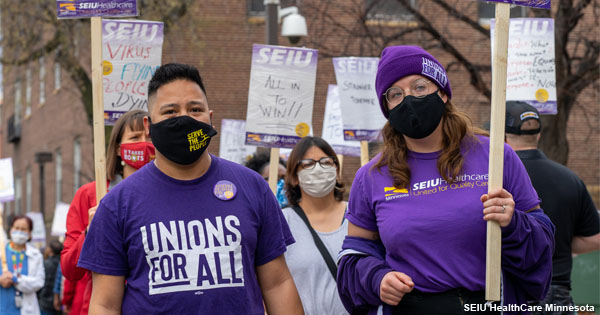 ► From YubaNet– Pass PRO Act to empower workers, protect rights, says Amnesty International — The U.S. Senate should pass the Protecting the Right to Organize Act (PRO Act), five human rights and labor groups said today in releasing a question-and-answer document about the issue. The Senate should seize on a once-in-a-generation opportunity to tackle rampant economic inequality by empowering workers and building a more just and human rights-based economy. The 16-page document, "Why the PRO Act Matters for the Right to Unionize in the United States" examines how the PRO Act would bring the US closer to meeting its obligations under international law by eliminating many of the barriers that prevent workers from exercising their rights to organize a union.
► TODAY from the AFL-CIO — "The PRO Act: A Pathway to the American Dream Roundtable" will be streamed live here on Friday starting at 4 p.m. Pacific Time. (RSVP here.) Veterans' transition to civilian life is difficult, and a union career provides a pathway for veterans to achieve the American Dream during their transition and beyond. Join the Union Veterans Council, AFL-CIO for a conversation with prominent veteran labor leaders on how joining a union changed their lives and how the PRO Act will enable veterans across the country to access the benefits of a union. This forum will be live-streamed here.
EDITOR'S NOTE — Did you miss yesterday's WSLC forum on the PRO Act? Here you go…
---
THAT WASHINGTON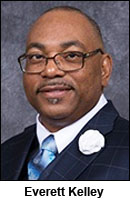 ► From The Hill — Biden takes key steps to restore America's federal government in first 100 days (by Everett Kelley) — While running for office, President Biden pledged to reverse course, restore the integrity of the civil service, and repair the damage done by the previous administration to workers' rights, to the merit system principles that safeguard against politicization of our government, to the missions of our federal agencies, and to our democracy overall. In just over two months in office, I'm proud to report that President Biden has not only worked with my union, AFGE, to fulfill those promises, but has exceeded them — setting the stage for a revitalized federal workforce that will be able to partner with the administration to improve on the services we deliver to the American people.
► From The Hill — Labor secretary backs employee status for some gig workers — Labor Secretary Marty Walsh weighed in on the debate over classification of gig workers for the first time Thursday, saying that "in a lot of cases" they should be full employees rather than independent contractors. Walsh's support for employee classification could have major implications for companies that currently depend on gig workers for their business, like Uber, Lyft and DoorDash.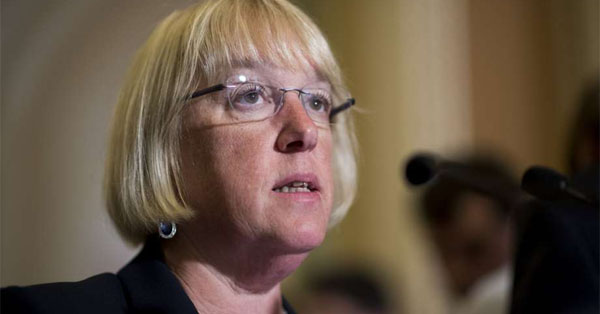 ► From the NY Times — America is brutal to parents. Biden is trying to change that. (by Michelle Goldberg) — When Patty Murray joined the Senate in 1993, one of the first bills she worked on was the Family and Medical Leave Act, which guaranteed 12 weeks of unpaid family leave for people who worked at companies with 50 or more employees. It was pretty modest, especially compared to the family benefits available in most developed countries, but Murray said passing it was a hard fight. Murray, who has made the fight for family leave and affordable child care central to her career, thought the FMLA was just a beginning. But in the following 28 years, no other major piece of family legislation has passed. Now, though, we might be on the cusp of a humane family policy.
► From The Hill — Democrats push to add drug pricing, Medicare measures to Biden plan — Leading congressional Democrats are pushing to add drug pricing measures and even an expansion of Medicare eligibility to President Biden's American Families Plan after the White House left the proposals out of the $1.8 trillion package.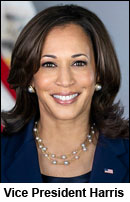 ► From The Hill — Harris, senators work behind scenes on jobs package — Vice President Harris, Senate Majority Leader Charles Schumer (D-N.Y.) and other top Democrats are working behind the scenes to put together a massive infrastructure and jobs package that is increasingly likely to pass without any GOP votes. Democratic senators are jockeying to get their priorities added to the proposal — a sharp contrast to the small group of moderate Republicans and Democrats who are trying to craft a slimmed-down compromise measure.
► From The Hill — Biden, key GOP senator talk infrastructure after joint session — Biden and Sen. Shelley Moore Capito (R-W.Va.), who has taken the lead for Republicans on infrastructure, spoke Thursday, just one day after the president detailed a $4 trillion spending package to a joint session of Congress.
► From The Hill — Su's track record make her an excellent pick for Labor Department post (by Sens. Mazie Hirono Tammy Duckworth) — As the only two Asian Americans in the U.S. Senate, we know first-hand that our nation is stronger with diverse and accomplished leaders in every level of government… Julie Su, President Biden's nominee for deputy secretary of Labor, represents a uniquely American brand of excellence.
---
NATIONAL
► From WMTW — Maine Medical Center nurses vote to unionize — In the culmination of a closely-watched months-long labor battle, registered nurses at Maine's largest hospital, Maine Medical Center, voted Thursday to form their first union. The Maine Med RNs voted 1,001 – 750 in a mail ballot election counted by the National Labor Relations Board, a 57% margin, according to National Nurses United.
EDITOR'S NOTE — Get more information about how you can join together with co-workers and negotiate a fair return for your hard work. Or go ahead and contact a union organizer today!
► From the Washington Post — Florida legislature approves measure that curbs mail voting and use of drop boxes — Florida's legislature on Thursday night became the latest to approve far-reaching legislation imposing new rules on voting and new penalties for those who do not follow them, passing a measure critics said would make it harder for millions of voters to cast ballots in the Sunshine State. Gov. Ron DeSantis (R) said that he "of course" would sign the bill.

► From the (Everett) Herald — Amazon's profit more than triples as pandemic boom continues — The company said Thursday that its first-quarter profit more than tripled from a year ago, fueled by the growth of online shopping. It also posted revenue of more than $100 billion, the second quarter in a row that the company has passed that milestone.
---
T.G.I.F.
► Tomorrow, May 1 will be The Stand's 10th birthday! YOU can help The Entire Staff of The Stand celebrate by taking this Reader Survey to help us figure out what we are doing right and what we are doing wrong. Which brings us to one of our favorite musicians, Joe Jackson. "We're not talking about right and left, we're talking about right and wrong. Do you know the difference?" Enjoy.
---
The Stand posts links to Washington state and national news of interest every weekday morning by 10 a.m.
Short URL: https://www.thestand.org/?p=97975
Posted by
David Groves
on Apr 30 2021. Filed under
DAILY LINKS
. You can follow any responses to this entry through the
RSS 2.0
. Both comments and pings are currently closed.