Red scare: Vaccine edition | America likes voting | Elon's not funny
Monday, May 3, 2021
---
COVID-19
► LIVE from the Seattle Times — Coronavirus daily news update, May 3 — The latest count of COVID-19 cases in Washington totals 404,709 infections (7-day average of new infections per day: 1,387) and 5,499 deaths.
► From KXLY — WA Dept. of Health to evaluate which counties move back to Phase 2 on Monday — The Washington State Department of Health will evaluate which counties are moving back to Phase 2 on Monday. As of May 2, areas in Phase 2 include Cowlitz, Pierce, Whitman and Ferry counties. At least a dozen counties aren't meeting the criteria to stay in Phase 3 — including Spokane.
► From the Spokesman-Review — Fallout continues from Republic super-spreader event, with hospital transfers and backup on the way — Indoor events filled with many unvaccinated people have sparked the quick spread of COVID-19 in Republic, Washington, making Ferry County one of the country's worst COVID-19 hot spots. The first death from the superspreader events at the Fraternal Order of the Eagles in Republic April 10 and 11 was reported Friday. Health officials say the situation is a warning to other communities about hosting large indoor events with unvaccinated people.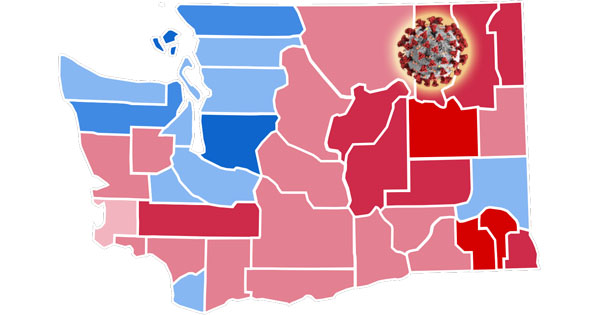 ► From the Seattle Times — The political vaccine divide in Washington state is widening — and COVID rushes in (by Danny Westneat) — Washington's deep-red counties are all at the bottom in vaccination rates, while the deep-blue counties are mostly at the top. The mixed counties, where neither Biden or Trump won by more than 10 points or so, are clustered mostly in the middle… Maybe the sudden surge of COVID-19 in Ferry County will lead to a countersurge in red-county vaccinations. I hope so. We're on the verge of ending this pandemic. But "I don't want to be a government experiment" is carrying the day in large parts of the state. And so we're probably going to be at this for longer than we hoped, as a natural experiment in disease spread runs its course.
► From the NY Times — Reaching 'herd immunity' is unlikely in the U.S., experts now believe — Widely circulating coronavirus variants and persistent hesitancy about vaccines will keep the goal out of reach. The virus is here to stay, but vaccinating the most vulnerable may be enough to restore normalcy.
► From the Washington Post — Many police officers spurn coronavirus vaccines as departments hold off on mandates — Low immunization levels suggest hesitancy is pervasive, posing risks to public safety.
► From The Hill — Vaccine hesitancy among lawmakers slows return to normalcy on Capitol Hill — Partisanship remains the most predictive factor among those reluctant to sign up for vaccines: 43 percent of Republicans in a Monmouth University poll said they'll likely never get vaccinated, compared to 22 percent of independents and 5 percent of Democrats.
---
LOCAL
► From the News Tribune — MultiCare, urgent care providers reach contract agreement focusing on safety issues — Terms of a contract were reached after more than a year of talks between a union representing local urgent care workers and a Tacoma-based health care system. The Union of American Physicians and Dentists announced Thursday it has reached an agreement with MultiCare over contract terms for Indigo Urgent Care providers represented by the union. Negotiations focused on policies dealing with staffing, breaks and general operations. During the pandemic, COVID safety became a key issue, particularly a lack of N95 respirators for staff.
TODAY at The Stand — Strike averted, urgent care docs reach deal with MultiCare
► From the Daily World — Aberdeen will not consider an ordinance for grocery worker hazard pay — An attempt by some Aberdeen City Council members to force larger grocery stores in the city limits to provide hazard pay to their workers failed to gain adequate support at this week's council meeting.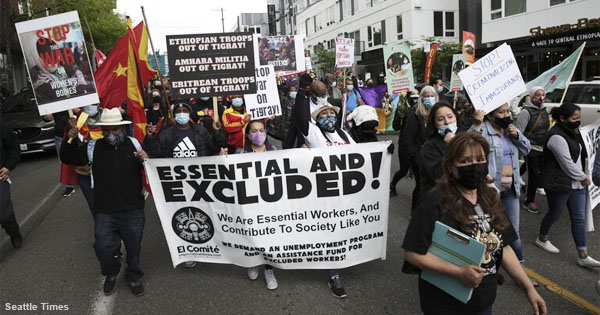 ► From the Seattle Times — May Day march in Seattle is smaller than usual, but the fight for workers and immigrant rights keeps its punch — At El Comité's May Day March on Saturday, the speeches and the crowd showed the annual event's usual sense of spirit in fighting for immigrant and worker rights, but also the peculiar, painful moment of a pandemic that has affected every aspect of life. Before a cheering crowd across from Hing Hay Park in the center of Seattle's Chinatown International District, JM Wong spoke to the violence that has been inflicted on the Asian American community — and an insistence on a better future.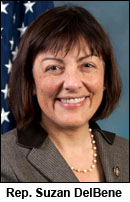 ► From KING 5 — Navy using loophole to ship Washington jobs overseas — Lister Chain & Forge has made chains for the United States Navy for nearly 40 of its 110 years in business. But the Navy has now set a course that could sink jobs at the Blaine plant. U.S. Rep. Suzan DelBene (D-Wash., 1st) is one of more than a dozen congressional leaders who signed a letter accusing the Navy of using loopholes to outsource the manufacturing of its anchor chains to a foreign country. Under current law, the Navy can only buy chains 4-inches in diameter or smaller from American producers. But the department redesigned its chains to make them .002 of an inch larger — allowing it to buy from overseas producers.
---
THIS WASHINGTON

► From the Walla Walla U-B — In ag workers' overtime issue, wrong must be righted (editorial) — The health of our economy depends on the health of our local businesses — in our Valley's case, the strength and sustainability of our agriculture. But the health of businesses relies on the health and morale of their employees. It's high time farmworkers get paid for the hours they work.
The Stand (April 10) — House passes overtime pay for farm workers
The Stand (April 10) — State Senate approves 40-hour work week for farm workers
► From Crosscut — Legislature charts 'new beginning' in climate change fight — As the dust settles in Olympia, the state has finally embraced cap and trade, electric cars and environmental justice. "We've known for a long time that climate change is on a ticking clock," said Darcy Nonemacher of the Washington Environmental Council. "This legislative session seems like a new beginning."
► From the Olympian — Should your credit score impact your insurance rates? State says no, and court agrees — Insurance Commissioner Mike Kreidler is calling on other states to ban insurance companies from using credit scores to determine insurance rates. He issued such a rule on an emergency basis in March to protect people financially impacted by the pandemic. However, Kreidler also has said he believes this practice unfairly disadvantages low-income consumers.
---
SOUTH OF THE BORDER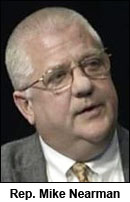 ► From CNN — Oregon lawmaker accused of unlocking state Capitol door for protesters faces misdemeanor charges — Republican Rep. Mike Nearman is accused of allowing protesters into the closed state Capitol building while lawmakers were debating COVID-19 restrictions was charged Friday with first-degree official misconduct and second-degree criminal trespass.
EDITOR'S NOTE — Nearman is a "senior fellow" at the anti-union Freedom Foundation.
The Stand (Oct. 10, 2019) — The wacky world of the Freedom Foundation — How the anti-union group's staffers become leaders of Rep. Shea and Friends' nutty post-apocalyptic "prepper" movement.
---
VOTING RIGHTS

► From Vox — Republicans feared Democrats' voting bill polls well. A new poll says they're right. — More than 80 percent of respondents said they supported preventing foreign interference in elections, limiting the influence of money in politics, and modernizing election infrastructure to increase election security. More than 60 percent of respondents supported requiring nonpartisan redistricting commissions, a 15-day early voting period for all federal elections, same-day registration for all eligible voters, automatic voter registration for all eligible voters, and giving every voter the option to vote by mail.
► From Politico — Senate Dems agonize over voting rights strategy — Democrats are preparing to kick off a sensitive internal debate over the issue this month as the Senate Rules Committee takes up the sprawling House package. But no Republicans support it, Sen. Joe Manchin (D-W.Va.) hasn't signed on and at least a half-dozen Democrats have issues with the bill, according to senators and aides. That's not to mention the constraints of the filibuster in a 50-50 Senate.
► From the Washington Post — GOP seeks to empower poll watchers, raising intimidation worries — Republicans in several states are pushing bills to give poll watchers more autonomy. Alarmed election officials and voting rights activists say it's a new attempt to target voters of color.
► From the Washington Post — Florida Republicans rushed to curb mail voting after Trump's attacks on the practice. Now some fear it could lower GOP turnout.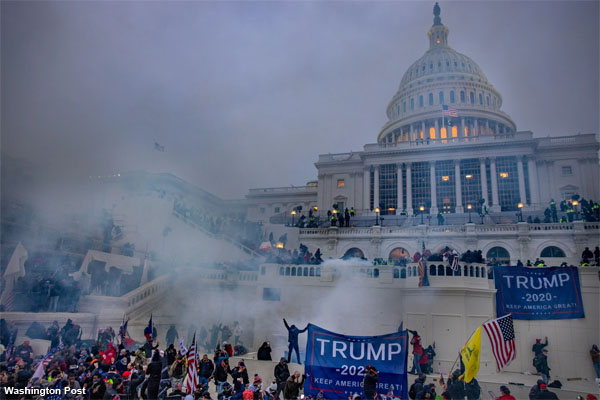 ► From the Washington Post — The politicians who tried to overturn an election — and the local news team that won't let anyone forget it (by Margaret Sullivan) — The journalists at WITF, an all-news public radio station in Harrisburg, Pa., made a perfectly reasonable decision a few months ago. They decided they wouldn't shrug off the damaging lies of election denialism. They wouldn't do what too many in Big Journalism have done in recent months: shove into the memory hole the undemocratic efforts by some Republican elected officials to delegitimize or overturn the 2020 presidential election. Too many Sunday news shows repeatedly book the likes of Kevin McCarthy, Ted Cruz and Ron Johnson without reminding viewers how these members of Congress tried to undo the results of the election — and encouraged the Trumpian lies about election fraud that led to the violent assault on the U.S. Capitol less than four months ago. A rare exception is CNN's "State of the Union," which hasn't booked a single member of the so-called Sedition Caucus since January.
---
THAT WASHINGTON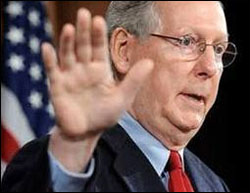 ► From The Hill — McConnell: No Senate Republicans will back Biden on $4T infrastructure bill — Senate Minority Leader Mitch McConnell (R-Ky.) said on Monday that he expected no Republicans would support President Biden's sweeping infrastructure package, indicating GOP lawmakers are open to a roughly $600 billion bill. Democrats are likely to have to go-it-alone under reconciliation — which allows them to bypass the 60-vote filibuster — to pass most, if not all, of Biden's package.
► From Politico — Biden is talking to Republicans, but for only so long — The president and much of his team learned a lesson during the Obama years: They should not wait for Republicans to negotiate.
► From The Guardian — Biden paid family leave plan aims to bring U.S. into line with global peers (by Joan E. Greve) — For Americans juggling work with family responsibilities, a right already enjoyed in other wealthy nations can't come too soon.
---
TODAY'S MUST-READ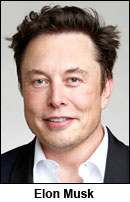 ► From Fortune — Elon Musk might be hosting SNL, but Tesla workers aren't laughing (by Richard Ortiz) — Saturday Night Live recently announced its upcoming lineup, and I was shocked to see that none other than Elon Musk—the brash CEO of Tesla, my former employer—would be hosting on May 8. There's a lot to be impressed by when it comes to Tesla's electric vehicles (EVs) and other cars of the future. But in my mind, there's nothing funny about how Tesla has treated workers. I was fired in 2017 after helping organize a union at the plant. The National Labor Relations Board recently ordered my reinstatement with full back pay, but the company is fighting this decision in the courts… Unfortunately, while Musk and his colleagues are rushing to the electric vehicle future, they're trying to drag us back to a robber baron past where bosses call the shots and workers are treated as costs to be minimized. The Tesla approach, of cracking down on workers who try to organize for better and safer conditions, is a threat to a sustainable future—not a solution. Because there is nothing cleaner, greener, or more sustainable than making sure working families can thrive.
---
The Stand posts links to Washington state and national news of interest every weekday morning by 10 a.m.
WASHINGTON IS A UNION STATE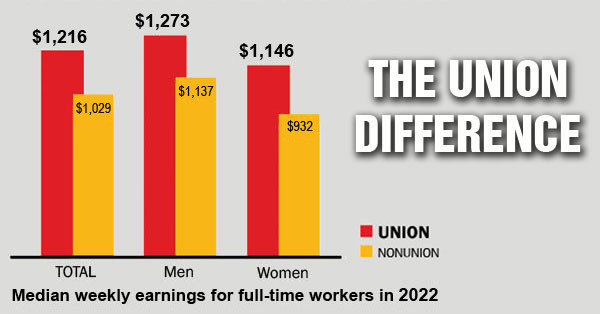 CHECK OUT THE UNION DIFFERENCE in Washington state: higher wages, affordable health and dental care, job and retirement security.
FIND OUT HOW TO JOIN TOGETHER with your co-workers to negotiate for better working conditions and respect on the job. Or go ahead and contact a union organizer today!