But justice for George Floyd requires dismantling of racist policing system that enabled Chauvin
SEATTLE (April 20, 2021) — The Washington State Labor Council, AFL-CIO released the following statement from President Larry Brown and Secretary Treasurer April Sims this afternoon following the announcement of the jury's verdict finding former Minneapolis police officer Derek Chauvin guilty of the murder of George Floyd.
"We are heartened to see the conviction that George Floyd's family, loved ones, and our communities fought to realize. We lift up the dignity of Black lives and acknowledge the collective trauma we have experienced as a result of his murder. But we know that this conviction will not bring George Floyd back, or the countless others we've lost to police violence.
"Derek Chauvin is the product of a system of racist policing that kills Black folks, and other working people, every day. While we applaud his conviction, we know that true justice for George Floyd and for Black communities requires that we dismantle the racist system of policing that enabled Chauvin. A system of policing designed and implemented to maintain white supremacy is an intolerable system. It is a system that is actively harming the working people organized labor exists to represent.
"The constitution of the Washington State Labor Council, AFL-CIO states that our mission is 'to fight the forces that seek to enslave the human soul.' Our racist system of policing is such a force, and the WSLC and its affiliated unions will continue to fight it."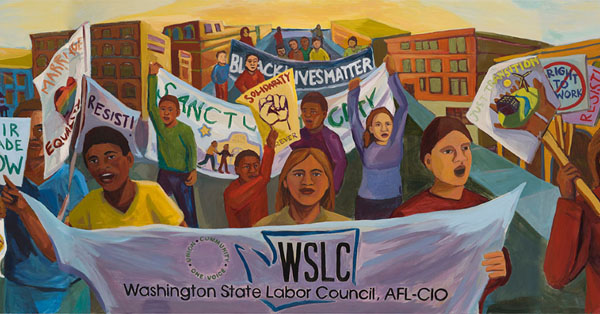 As the WSLC continues its Race and Labor program to address racial justice, equity, and a labor movement that includes ALL working people, we invite union leaders and rank-and-file members to fill out this survey form for updated local resources and events no matter where you live in WA state.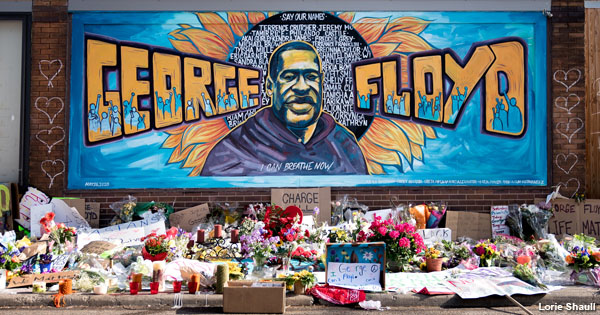 Meanwhile, the AFL-CIO has released the following statement by President Richard Trumka:
"We are relieved the jury delivered justice for George Floyd's family. Floyd's murder shocked our collective conscience and sparked a movement for change that has inspired America over the past year. While this verdict is welcome news, the work of dismantling systemic racism and white supremacy is just beginning. As members of our communities and representatives of union public safety professionals, the labor movement has a unique role to play in changing this culture of policing. We are hard at work developing a public safety blueprint for change, and we look forward to using our experience and influence to heal this nation through liberty and justice for all."