Rebalancing act | Good news for gig workers | Easy fix for worker shortage
Wednesday, May 5, 2021
---
COVID-19
► LIVE from the Seattle Times — Coronavirus daily news update, May 5 — The latest count of COVID-19 cases in Washington totals 408,607 infections (7-day average of new infections per day: 1,422) and 5,528 deaths.
► From The Olympian — Governor grants reprieve from tighter COVID-19 restrictions — Washington Gov. Jay Inslee on Tuesday announced a two-week pause to the state's "Healthy Washington — Roadmap to Recovery" plan. That means counties will stay at their current level of COVID-19 restrictions, for now.
---
THIS WASHINGTON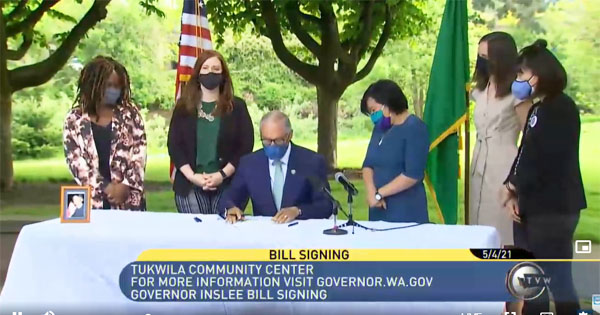 ► From the News Tribune — New laws will tax the rich, offer aid to low-income workers — Gov. Jay Inslee on Tuesday signed bills that will impose a new tax on the state's super wealthy and offer a bit of cash back to the poorest of Washington's taxpayers. Seated at a table outside the Tukwila Community Center, Inslee first put his signature on the Working Families Tax Exemption which will steer annual rebates of up to $1,200 to low-income individuals and families across the state. Then, he inked the capital gains tax, a highly controversial measure that is already the target of one lawsuit challenging its legality. Combined, the two laws represent a major stride of the Democrats' left flank — backed by a coalition of social advocates and political progressives — to recalibrate a tax system considered among the nation's most regressive because it takes a larger bite of income from those who earn the least and a smaller bite from those who make the most.
The Stand (April 23) — Approved in 2008, Working Families Tax Credit is now funded
The Stand (March 8) — 'The kind of change we need': Senate OKs capital gains tax
► From the Seattle Times — Legislature should return to pass transportation package (editorial) — Legislative Democrats' accomplishments lack an immense piece of necessary business: an infrastructure package to preserve and update state bridges, transit and ferries. Gov. Jay Inslee should summon the Legislature back into session this year to take care of this top-tier priority. The state's bridges and roads need a decade or more of robust maintenance, preservation and reconstruction. The sooner that work starts, the sooner the benefits can be realized and the risks of emergency closures averted. That's justification enough for a special session.
► From KNKX — Suspending licenses for unpaid tickets is unconstitutional, WA court rules — A Thurston County Superior Court Judge ruled the state's Department of Licensing can only suspend licenses after it develops a method for evaluating whether people have the ability to pay for the tickets.
► From the Olympian — Fence removed at Capitol Campus in Olympia after months of heightened security — "We are hopeful that political temperatures will continue to cool and that threat levels or illegal activity will not necessitate such security measures again," says DES Director Chris Liu.
► From the (Everett) Herald — Wyman right to object to Arizona ballot audit (editorial) — An authority on election integrity, Washington's secretary of state sees red flags in a rogue recount.
---
LOCAL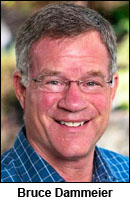 ► From the News Tribune — County Council OKs Hazard pay for grocery workers. Here's why they likely won't get it. — Pierce County Executive Bruce Dammeier on Tuesday night shot down a narrowly passed County Council ordinance that would have given hazard pay to grocery store workers. Dammeier, who is a Republican, vetoed the bill half an hour after the council approved it.
TODAY at The Stand — Dammeier vetoes Pierce County hazard pay — The county executive refused to hear from grocery workers before killing the measure.
► From UFCW 21 — Worker candidates WIN at PCC! — PCC has just announced that worker candidates Donna Rasmussen and Laurae McIntyre have WON seats on the co-op Board of Trustees! … Our bargain for a fair contract isn't over, but we move forward knowing that when we organize, we can win. PCC members are energized, and we are ready to do what it takes to win a contract that respects our work, protects us from harm, and pays us fairly for the essential work we do.
► From the Seattle Times — PCC employees win seats on co-op board after controversial election — Two front-line employees will join PCC's board of trustees, beating out two incumbents and adding store workers to the board for the first time in more than a decade.
► From the Bellingham Herald — Shell sells its Skagit County refinery to this company for $350 million — Shell Oil Products U.S. announced in a news release that it is selling its Skagit County refinery to a subsidiary of HollyFrontier Corporation for $350 million in cash plus the value of the hydrocarbon inventory. All employees providing support to Shell's Puget Sound Refinery will be offered employment with HollyFrontier. According to the Shell website, the Shell Puget Sound Refinery employs about 500 people.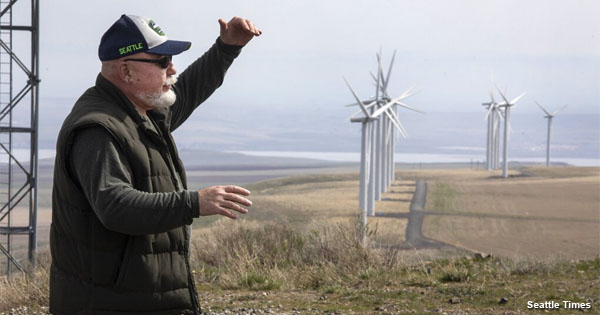 ► From the Seattle Times — A proposed $1.7 billion wind and solar project generates hopes and fears in South Central Washington state — As proposed, Colorado-based Scout Clean Energy could erect up to 244 wind turbines spaced across a 24-mile swath of the upper elevations of the Horse Heaven Hills, a long, prominent ridgeline — formed of volcanic basalt — in the Columbia River basin to the south and west of the Tri-Cities. Proponents say it is the kind of project needed to help Washington meet the requirements of a 2019 law that calls for ending by 2045 electricity production from coal and gas unless some way is found to capture planet-warming carbon emissions. But the project has faced a chilly reception in South Central Washington, a Republican stronghold where many remain skeptical over the urgency of climate change.
► From the Daily News — A sense of normal: Longview seniors ditch hybrid; teachers union opposes other in-person classes — Parents and students are "thrilled" that Longview seniors will be back in-person four days a week starting May 10 and teacher's union representatives said they were pleased the school will to bring some students back while following health guidelines.
► From KUOW — A woman of color has never been elected to Seattle Port Commission. That could change this year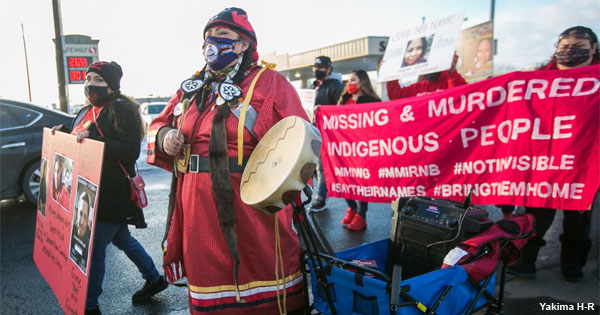 ► From the Yakima H-R — Today's date has a solemn purpose: To honor missing and murdered Indigenous women — Today would have been Hanna Harris's 29th birthday. In 2016, Montana's congressional delegation introduced a resolution for a national day of awareness in memory of her and other missing and murdered Indigenous women. Native women throughout the United States and around the world have suffered disproportionate rates of murder, physical and sexual violence for centuries. Dozens of women have gone missing, have been found murdered and have died mysteriously on and around the 1.3-million-acre Yakama reservation, which is in Yakima County and northern Klickitat County. Many cases are unsolved.
TODAY from
The Calendar
at
The Stand
— "No More Stolen Sisters," a panel discussion for the National Day of Awareness for Missing and Murdered Indigenous Women and Girls, will be held virtually on Wednesday, May 5 from 4 to 5 p.m.
Click for details and to RSVP
​ for this Facebook event.​
---
BOEING



► From the Seattle Times — FAA has further questions on latest Boeing 737 MAX electrical problem — The FAA has asked Boeing for further analysis of the electrical grounding issues that last month caused a fresh halt to flights by 737 MAX jets, Reuters reported. Last week the FAA outlined repairs needed to address the problem in three areas of the jet, saying it will cost about $155,000 per jet to fix the 71 planes in operation in the U.S.
---
THAT WASHINGTON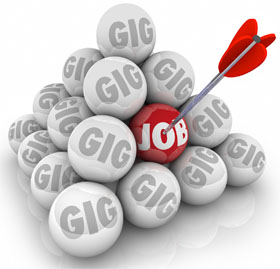 ► From The Hill — Biden administration rescinds Trump gig-worker rule — The Labor Department on Wednesday announced the withdrawal of the Trump-era independent contractor rule that allowed businesses to classify workers as independent contractors as opposed to employees on Wednesday. The administration's move, effective Thursday, allows for workers considered 'gig workers' to have minimum wage and overtime compensation protections under the Fair Labor Standards Act (FLSA). Employee classification has major implications for companies like Uber, Lyft, and DoorDash, which depend on gig workers.
► From the Washington Post — Biden to address nation on implementation of $1.9 trillion coronavirus relief package

► From The Hill — Almost 6 in 10 support Biden's American Families Plan — A majority of Americans support President Biden's proposed American Families Plan, a $1.8 trillion measure he is asking Congress to fund to help working people receive the benefits they need as the country tries to move on from the coronavirus pandemic. "The biggest challenges facing American families and, in turn, America," Biden said, are better education, access to quality, affordable child care, an upgrade in paid medical leave for working parents and a tax credit for working families.
► From The Hill — Poll: Americans back new spending, tax hikes on wealthy, but remain wary of economic impact — The poll found that nearly two thirds of Americans – 65 percent – support significant new spending on things like health care, child care and other social welfare programs.
► From the NY Times — Why Democratic departures from the House have Republicans salivating — A growing number of Democrats in battleground districts are either retiring or leaving to seek higher office, imperiling the party's control of the House and President Biden's expansive agenda.
► From The Hill — Judge orders release of Trump obstruction memo, accuses Barr of deception — A federal judge has ordered the Department of Justice (DOJ) to release a March 2019 legal memo clearing former President Trump of potential obstruction of justice charges following the Mueller investigation, with the judge accusing former Attorney General William Barr and agency lawyers of deceiving the public.
---
NATIONAL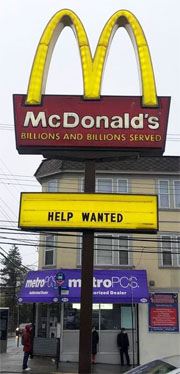 ► From HuffPost — Unemployment benefits are not creating a worker shortage — As the U.S. economy bounces back from the COVID-induced downturn, some employers say they're having a hard time finding workers. GOP lawmakers like Rep. David Rouzer (N.C.) blame the safety net. It's a dubious argument. Republicans said this same thing last year when Congress passed a big relief bill that added $600 per week to state unemployment benefits for four months. At the time, millions of workers were losing their jobs every week, and nobody knew how bad things would get. But a few weeks after the initial lockdowns, businesses started recalling workers, millions returned to their jobs despite the extra benefits, and the jobless rate plunged. A spate of academic studies found the extra benefits weren't stopping people from going back to work after all. At $300 per week, the federal supplement is half what it was last year, but the criticism is twice as intense even though the previous doomsaying didn't pan out.
The unemployment complaint fits a broader Republican argument that Democrats under President Joe Biden are out to destroy the American work ethic with their proposals for new parent benefits and affordable child care. While some employers may be struggling to hire for one reason or another right now, economists say generous unemployment benefits are not the cause. If demand for workers were exceeding supply, then the price of labor would be shooting up. But as Federal Reserve Chairman Jerome Powell said last week, overall wage growth hasn't increased. "We don't see wages moving up yet, and presumably we would see that in a really tight labor market," Powell said at a press conference. "And we may well start to see that."
► From HuffPost — Citing 'labor shortage,' Montana to stop federal unemployment benefits — Montana is canceling the extra $300 per week for unemployed workers along with benefits for gig workers and the long-term jobless.
► From CNN — American factories are desperate for workers. It's a $1 trillion problem. — Even though U.S. manufacturing activity surged to a 37-year high in March, the industry has more than half a million job openings. Factories are struggling to find skilled workers for specialized roles such as welders and machinists. Manufacturers are even having trouble hiring entry-level positions that do not require expertise.
EDITOR'S NOTE — Easy fix: PAY

YOUR

WORKERS!


(Credit: Rep. Pramila Jayapal.)
► From Vice — The animation studio that makes 'Archer' won't recognize workers' union — Unionizing animators at Floyd County Productions say the company has failed on multiple accounts to live up to its progressive values.
► From the Washington Post — 'Disgusting and horrific' stabbing at San Francisco bus stop seriously injures two Asian women — Two Asian women were standing at a bus stop in San Francisco on Tuesday evening when a man approached, stabbed them both and then calmly strolled away. Two hours later, police arrested a 55-year-old man in the attack, which sent both victims to the hospital… Anti-Asian incidents increased in 2020 as politicians, including then-president Donald Trump, used terms such as "Kung Flu" and "Chinese virus" to refer to the coronavirus pandemic. Many aggressors who have targeted Asian individuals in the United States have used slurs and derogatory language, sometimes connected to the pandemic.

EDITOR'S NOTE — Throughout May, the AFL-CIO is celebrating Asian American and Pacific Islander Heritage Month by spotlighting various Asian Americans and Pacific Islanders who have worked and continue to work at the intersection of civil and labor rights in the United States. Today's profile is Don Villar.
---
The Stand posts links to Washington state and national news of interest every weekday morning by 10 a.m.
Short URL: https://www.thestand.org/?p=98130
Posted by
David Groves
on May 5 2021. Filed under
DAILY LINKS
. You can follow any responses to this entry through the
RSS 2.0
. Both comments and pings are currently closed.