Vaccine mandate | Freedom fellow resigns | Our untaxed billionaires
Tuesday, June 8, 2021
---
COVID-19
► LIVE from the Seattle Times — Coronavirus daily news update, June 8 — The latest count of COVID-19 cases in Washington totals 440,889 infections (7-day average of new infections per day: 816) and 5,836 deaths.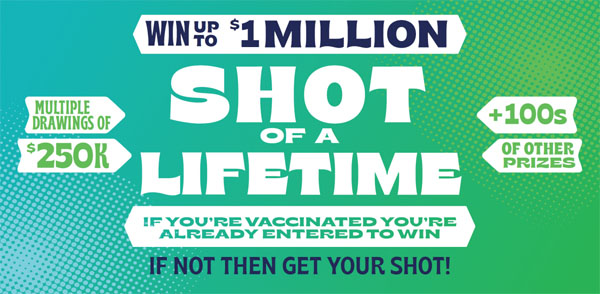 ► From the (Everett) Herald — Vaccine lottery's first $250,000 winner to be picked Tuesday — And marijuana retailers can now offer a free joint to customers who get shots at on-site clinics.
► From The Hill — Americans split on workplace vaccine mandates: poll — A total of 52 percent of Americans say they support requiring proof of vaccine status to return to places of employment, according to a poll published this week. Along political lines, 76 percent of Democrats support showing vaccine status to return to the workplace compared to less than a third, 29 percent, of Republicans saying the same thing.
► From KHOU — Vaccinate or terminate: Houston Methodist hospital workers leave jobs behind over COVID vaccine requirement — Houston Methodist employees who have not gotten the COVID-19 vaccine will be suspended at the end of the day Monday and later terminated. Supporters joined them after their shift Monday at the Baytown campus as they walked out of work together for the last time. "I cried the whole way out," said Jennifer Bridges, the nurse now at the center of the lawsuit. The hospital's vaccine mandate is the focus of a lawsuit in federal court involving 117 healthcare workers and executives. It claims it's illegal to force employees to participate in a vaccine clinical trial.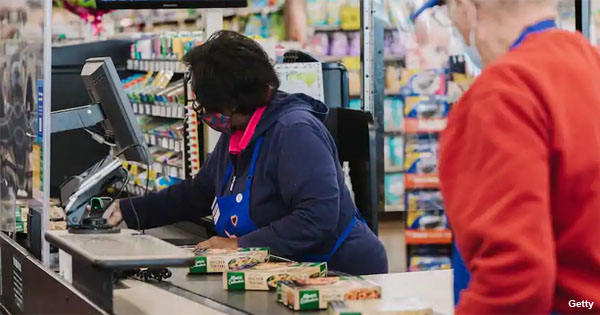 ► From the Washington Post — Why this city is sending grocery workers $1,000 checks — In Oxnard, a city of about 208,000 northwest of Los Angeles, the city council unanimously approved a measure last week to give anyone who worked at least three months in a grocery store or pharmacy during the first 12 months of the coronavirus pandemic a $1,000 bonus. The measure would use $2.5 million in stimulus money allocated to the city by the American Rescue Plan. The measure makes Oxnard the latest city on the West Coast to institute hazard pay for essential workers, after companies canceled the benefit early in the pandemic.
---
LOCAL
► From KIRO 7 — Fred Meyer, QFC to hire hundreds for Northwest stores — Fred Meyer and QFC are set to go on a hiring spree ahead of the summer rush. The grocery store chains are hosting hiring events from 11 a.m. to 2 p.m. on Thursday, June 10. The company has more than 1,000 open jobs at stores across the Northwest.
EDITOR'S NOTE — These are good UNION jobs with benefits.
► From KING 5 — Seattle flight attendant alleges Alaska Airlines uniform policy is discriminatory — The American Civil Liberties Union said the uniform policies discriminate against non-binary and gender non-conforming flight attendants.
---
SOUTH OF THE BORDER



► From ABC News — Oregon legislative employees' historic union vote could pave way for nation — Oregon's state legislative employees made history by becoming the first in the nation to unionize, and labor experts are predicting it will have major ripple effects across the country. With a vote of 75-31 on May 28, staffers for state legislators, employees who work at the state Capitol offices in Salem and other public employees joined the IBEW Local 89.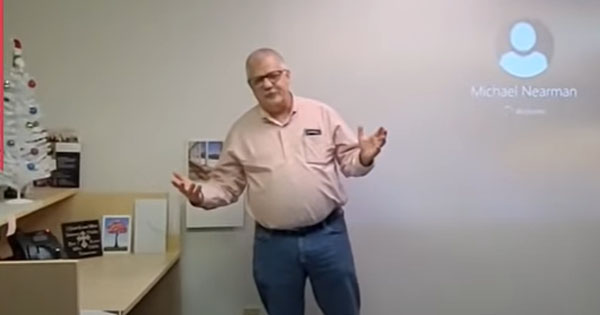 ► From the Oregonian — Mike Nearman, legislator who let in armed protesters, faces House Speaker's call to expel him from Legislature — House Speaker Tina Kotek (D-Portland) introduced a resolution Monday that could lead to a vote by the full House of Representatives to expel Rep. Mike Nearman (R-Independence). Those moves comes after several news organizations reported Friday the existence of a video that shows Nearman coaching constituents on how to enter the closed Capitol building in December, 2020. Days later, Nearman left the House chambers while lawmakers were gathered during a special session and he walked out a Capitol entrance, leaving the open door hanging long enough to let violent protesters, some armed with rifles, into the building.
EDITOR'S NOTE — Nearman reportedly resigned his position Monday as "Senior Fellow" at the anti-union Freedom Foundation after the video, recorded at the group's Salem office, surfaced with Nearman coaching protesters on how to enter the Capitol with his assistance.
► From The Guardian — Right-wing protesters at Klamath Falls threaten to open reservoir headgates — Years of a confrontation between law enforcement and right-wing militia supporters over the control of water in the drought-stricken American west have been sparked by protests at Klamath Falls in Oregon. Protesters affiliated with rightwing anti-government activist Ammon Bundy's People's Rights Network are threatening to break a deadlock over water management in the area by unilaterally opening the headgates of a reservoir.
---
THAT WASHINGTON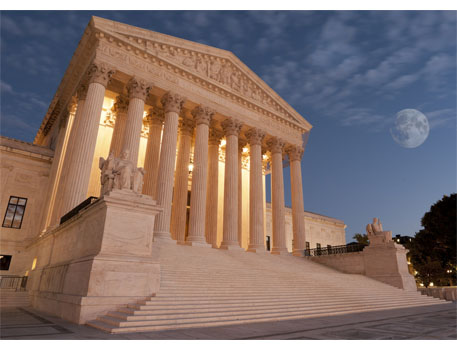 ► From Bloomberg — Supreme Court rejects bid to weaken public-sector labor unions — The U.S. Supreme Court turned away a bid to weaken the power of public-sector unions, refusing to reconsider a 1984 ruling that lets them serve as the exclusive bargaining agent for workers. The justices without comment rejected an appeal by Jade Thompson, an Ohio high school teacher who said she has a First Amendment right not to be represented by a union. The appeal was one of the first to test the court's appetite for labor issues since Justice Amy Coney Barrett's confirmation in October created a 6-3 conservative majority. In rebuffing Thompson, the court's conservative wing passed on a chance to extend the 2018 Janus ruling that said government employees can opt out of paying fees to a union to cover the cost of collective bargaining.
► From The Hill — Airlines call on US, UK to lift travel restrictions — Airline industry executives on Monday called on the U.S. and the United Kingdom to reopen transatlantic travel. The reopening push comes ahead of Biden's planned visit with U.K. Prime Minister Boris Johnson at the Group of Seven meeting this week.
► From the AP — U.S. identifies 3,900 children separated at border under Trump — The Biden administration said Tuesday that it has identified more than 3,900 children separated from their parents at the U.S.-Mexico border under former President Trump's "zero-tolerance" policy on illegal crossings, providing one of the more detailed accounts of a chapter in U.S. immigration history that drew widespread condemnation.
► From Bloomberg — Frozen but not forgiven, U.S. student loans are coming due again soon — More than 40 million holders of federal loans are due to start making monthly installments again on Oct. 1, when the freeze imposed as part of COVID-19 relief measures is due to run out.
► From the People's World — AFL-CIO building trades unions back Biden's full infrastructure plan — Aware that the pressure must be raised for passage of President Biden's proposed infrastructure plan, the AFL-CIO's building trades unions, at a 1-day virtual legislative conference, backed the president's original $2.2 trillion plan.
EDITOR'S NOTE — And then, there's this…
---
NATIONAL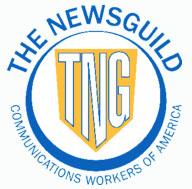 ► From the NY Times — Journalists at The Atlantic unionize, the latest in a wave of media organizing — The Atlantic intends to voluntarily recognize a newly formed union of editorial workers, the magazine's editor in chief, Jeffrey Goldberg, said Monday. Staff members announced on Monday morning that they were forming a union affiliated with the NewsGuild, which will cover about 85 employees, including writers, editor, fact checkers and producers.
EDITOR'S NOTE — Catch the wave. Get a union! Find out more information about how you can join together with co-workers and negotiate a fair return for your hard work. Or go ahead and contact a union organizer today!
► From the NY Times — Employers are begging for workers. Maybe that's a good thing. (Ezra Klein podcast) — The political scientist Jamila Michener discusses employer panic, America's poverty addiction and the messy politics of work.
► From the NY Times — Surprise: Women and minorities are still underrepresented in corporate boardrooms — The latest version of a multiyear analysis of Fortune 100 and 500 companies found that white women made some gains but that true representation is decades away.
---
TODAY'S MUST-READ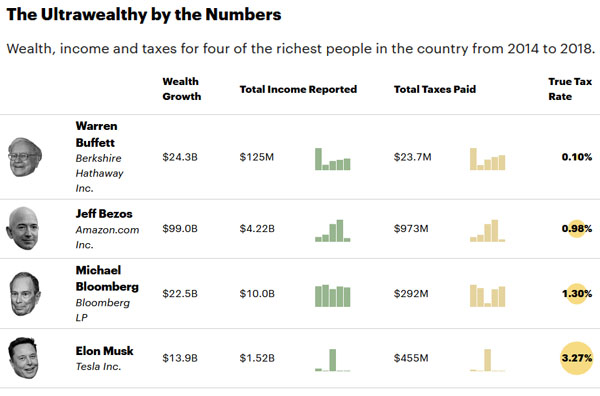 ► From ProPublica — The secret IRS files: Trove of never-before-seen records reveal how the wealthiest avoid income tax — In 2007, Jeff Bezos, then a multibillionaire and now the world's richest man, did not pay a penny in federal income taxes. He achieved the feat again in 2011. In 2018, Tesla founder Elon Musk, the second-richest person in the world, also paid no federal income taxes. Michael Bloomberg managed to do the same in recent years. Billionaire investor Carl Icahn did it twice. George Soros paid no federal income tax three years in a row. ProPublica has obtained a vast trove of Internal Revenue Service data on the tax returns of thousands of the nation's wealthiest people, covering more than 15 years. The data provides an unprecedented look inside the financial lives of America's titans, including Warren Buffett, Bill Gates, Rupert Murdoch and Mark Zuckerberg. It shows not just their income and taxes, but also their investments, stock trades, gambling winnings and even the results of audits. Taken together, it demolishes the cornerstone myth of the American tax system: that everyone pays their fair share and the richest Americans pay the most. The IRS records show that the wealthiest can — perfectly legally — pay income taxes that are only a tiny fraction of the hundreds of millions, if not billions, their fortunes grow each year.
---
T.G.I.T.
► The Entire Staff of The Stand is taking the rest of the week off so we can travel cross-country to visit our parents for the first time since B.C. (before COVID). That said, prepare to feel old. It's now been 25 years since The Fugees scored their first No.1 single and international hit with their version of Roberta Flack's 1973 song "Killing Me Softly." Here they are performing it live on Later… With Jools Holland.
---
The Stand posts links to Washington state and national news of interest every weekday morning by 10 a.m.
Short URL: https://www.thestand.org/?p=99205
Posted by
David Groves
on Jun 8 2021. Filed under
DAILY LINKS
. You can follow any responses to this entry through the
RSS 2.0
. Both comments and pings are currently closed.