Gig transparency | Americans ♥ the PRO Act | It's hot out there | The King is 34
Thursday, June 17, 2021
---
LOCAL
► From KUOW — First essential, then 'devalued': Gig workers don't want to return to ebb and flow of wages — Gig work offers flexibility, but the pay isn't reliable. One of the Seattle City Council's big projects this summer will be to develop new laws that make sure gig workers earn something closer to minimum wage. The council's opening salvo came Monday, when it unanimously passed a bill requiring more transparency and detail about what gig workers will earn for performing any given task. The bill now awaits the mayor's signature.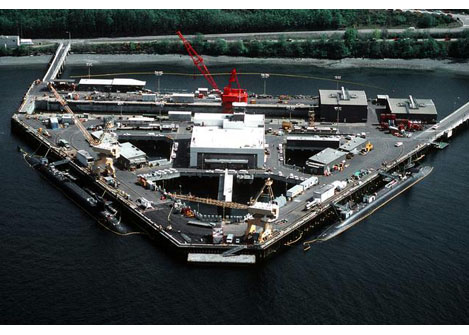 ► From the News Tribune — Naval Base Kitsap could recoup millions in funding previously diverted for border wall — A pier construction project at Naval Base Kitsap-Bangor would recoup millions in funding it lost to former President Trump's signature border wall under a Biden administration plan announced June 11. President Biden suspended construction of the border wall shortly after his inauguration, and while the proposed plan does not cancel the project entirely, it would return more than $2 billion diverted from the Pentagon.
The Stand (Sept. 9, 2019) — Trump's border-wall military cuts hit home at Naval Base Kitsap
► From the NW Labor Press — 'Ellensburg 6' get raises — Underpaid compared to counterparts at neighboring utilities, the City of Ellensburg had proposed just a single 1% pay increase in the next 3-year contract for six IBEW 77 members at the city-owned electric utility. Then the union started holding public protests and got support from hundreds of locals and IBEW members throughout the region. The effort seemed to have an effect: In the end, the city agreed to 3% per year in a three-year contract that runs through Dec. 31, 2023.
TODAY at The Stand — Stand with IBEW 77 linemen in Richland — Blaming the pandemic, the City of Richland insists on paying sub-standard wages to the folks who keep the lights on.
---
SOUTH OF THE BORDER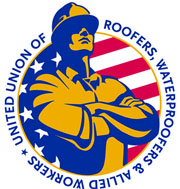 ► From the NW Labor Press — Wages rise $4.96 an hour in new Roofers contract — Members of Portland-based Roofers and Waterproofers Local 49 got a pretty healthy set of raises in the new contract that will take effect July 1. All other terms remain basically the same, including $19.23 for full-family health insurance, pension, and other fringe benefits. That means as of July 1, the total package will be $57.21 an hour.
EDITOR'S NOTE — How do wages and raises like that sound to you? Get more information about how you can join together with co-workers and negotiate a fair return for your hard work. Or go ahead and contact a union organizer today!
► From the NW Labor Press — Homeless nonprofit. Union-buster. — At Portland's Blackburn Center, managers organized three days of catered "learning fairs" and showed custom-made anti-union videos. Oregon AFSCME organizer Sarah Thompson says managers lied about the union at those meetings and created a hostile environment for union supporters, in violation of federal labor law.
EDITOR'S NOTE — For more great labor news in Oregon and Southwest Washington, subscribe to the Northwest Labor Press!
---
NORTH OF THE BORDER

► From Washington State Wire — Canadian border agents consider strike amid talk of border reopening — Last week, the Public Service Alliance of Canada (PSAC) said its workers will start strike votes, further complicating the reopening process of the US-Canadian border. This group of workers includes about 5,500 border officers and around 9,000 employees in total. Border officers and other Canadian Border Service Agency (CBSA) members have been without a contract for almost three years. The union has been pushing for better protections for employees to better align them with that of other law enforcement officers in Canada.
---
THAT WASHINGTON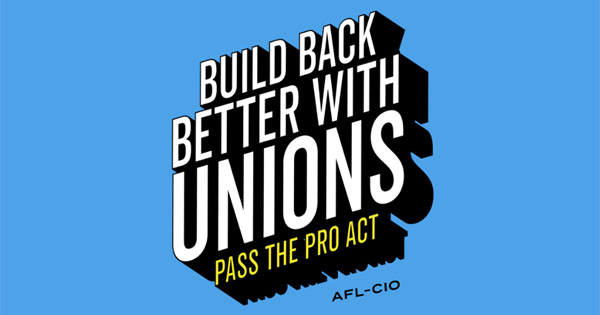 ► From Vox — Poll: A majority of voters support the PRO Act –The Vox/DFP survey found 40% of Republicans support the PRO Act, along with 74% of Democrats and 58% of independents. Overall, the poll found the bill has the support of 59 percent of likely voters. The PRO Act, a sweeping labor rights bill, would strengthen unions through overriding Republican-led "right to work" state laws, which impede unions' abilities by allowing workers to join without paying dues. It would also penalize companies that restrict union activity, and would bestow independent contractors — such as drivers for Uber and Lyft — with the right to organize and collectively bargain. The bill passed the House in March, with the support of just five Republicans and all but one Democrat. It has the support of President Joe Biden, and is part of his American Jobs Plan. Now, the bill faces long odds in the Senate, where all 50 Democrats and 10 Republicans, absent filibuster reform, would need to approve of the legislation for it to pass.
► BREAKING from the AP — Supreme Court dismisses challenge to Obama era health law — The justices, by a 7-2 vote, left the entire law intact Thursday in ruling that Texas, other Republican-led states and two individuals had no right to bring their lawsuit in federal court. The Biden administration says 31 million people have health insurance because of the law popularly known as "Obamacare."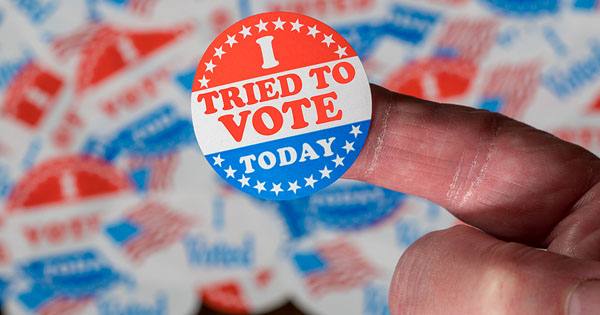 ► From Reuters — Democracy 'on the line,' Senate Democrats race to unite on voting rights — U.S. Senate Democrats scrambled to unite around a sweeping election reform bill that they aim to bring to a vote next week, in the face of Republican opposition and state moves to pass laws placing new restrictions on voting. Republicans in the Senate have united against the effort, arguing that the federal government should leave election administration to the states. Lawmakers backing the new state restrictions on voting have justified their moves by citing former President Donald Trump's repeated false claims that his election defeat was the result of widespread fraud.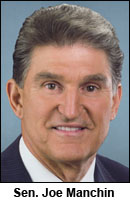 ► From the Washington Post — Manchin outlines demands on voting legislation, creating an opening for potential Democratic compromise — Sen. Joe Manchin III, the lone Senate Democrat who is not sponsoring a sweeping voting rights and campaign finance bill, has outlined for the first time a list of policy demands on election legislation — opening the door to a possible compromise that could counter a bevy of Republican-passed laws that have rolled back ballot access in numerous states.

► From the NY Times — Maybe Manchin knows exactly what he's doing (by Ezra Klein)
► From the Spokesman-Review — As high-profile infrastructure talks grind along in Congress, Cantwell-led Senate panel approves separate $78 billion transportation bill — The Senate Commerce Committee, chaired by Sen. Maria Cantwell (D-WA), voted overwhelmingly to approve a five-year, $78 billion transportation bill to boost the federal government's annual spending on passenger rail, freight transportation, road safety and more. The panel passed the bill by a vote of 25-3 after a markup session that saw broad agreement between its Democratic and Republican members.
► From Politico — Senate Democrats weigh $6T infrastructure bill, without GOP — Senate Democrats are weighing spending as much as $6 trillion on their own infrastructure package if the chamber's bipartisan talks fail.
► From The Hill — COVID-19 long-haulers press Congress for paid family leave — Coronavirus patients enduring long-term symptoms are joining a campaign to lobby Congress on passing legislation that would provide paid family leave for all workers.
EDITOR'S NOTE — In Washington state, all workers are eligible for Paid Family and Medical Leave. Learn more at PaidLeave.WA.gov.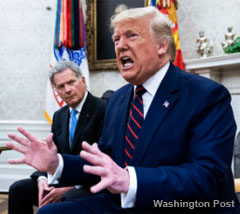 ► From the Washington Post — 'Pure insanity': How Trump and his allies pressured the Justice Department to help overturn the election — New documents and emails reveal how far the president and his supporters were willing to go to try to keep Donald Trump in office in a frenzied three-week stretch that tested Justice Department leaders.
---
NATIONAL
► From The Hill — 'Dangerous' and 'record-breaking' heat wave affects 50 million Americans — Widespread excessive heat warnings and heat advisories are in effect for California, Nevada, Arizona and Utah. The rising temperatures increase the risk of drought and fire the states have experienced in the past.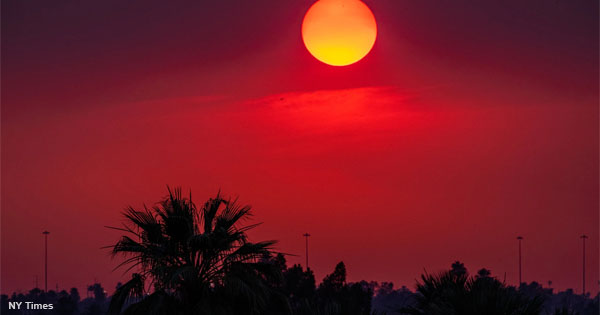 ► From the NY Times — Climate change batters the West before summer even begins — A heat dome is baking Arizona and Nevada, where temperatures have soared past 115 degrees this week and doctors are warning that people can get third-degree burns from the sizzling asphalt. At Lake Mead, which supplies water for 25 million people in three southwestern states and Mexico, water levels have plunged to their lowest point since the reservoir was filled in the 1930s. In California, farmers are abandoning their thirstiest crops to save others, and communities are debating whether to ration tap water. In Texas, electricity grids are under strain as residents crank their air-conditioners, with utilities begging customers to turn off appliances to help avert blackouts. In Arizona, Montana and Utah, wildfires are blazing. And it's not even summer yet.
► From The Guardian — Millions in U.S. 'race against the clock' to pay the rent and stave off eviction — CDC eviction moratorium ends on 30 June – and in the vast majority of states, help could arrive too late, housing advocates say.
► From the AP — Latinas left workforce at highest rate, see slow recovery — Latinas have left the workforce at rates higher than any other demographic and have had some of the highest unemployment rates throughout the pandemic, according to a new report.
---
T.G.I.T.
► The Entire Staff of The Stand is off on Friday, so our TGIT video celebrates today's 34th birthday of Pulitzer Prize-winning rapper Kendrick Lamar. This song is a reference to the archetypal rebellious slave Kunta Kinte, the basis of the main character from the Alex Haley novel, Roots: The Saga of an American Family. "I've been called many things growing up," Lamar said. "In the state of just being a Black man, I've been called many things. From my ancestors, they've been called many things. But it's taking that negativity and being proud of it and making it to your own. Saying I am a king no matter what you call me." He's mad, but he ain't stressing. Happy birthday — and happy Juneteenth — to the King.
---
The Stand posts links to Washington state and national news of interest every weekday morning by 10 a.m.
Short URL: https://www.thestand.org/?p=99394
Posted by
David Groves
on Jun 17 2021. Filed under
DAILY LINKS
. You can follow any responses to this entry through the
RSS 2.0
. Both comments and pings are currently closed.