Delta dawns | Boeing belays | Infrastructure stuck | "Trump sent us"
Wednesday, July 28, 2021
---
COVID



► From the AP — COVID-19 cases surging throughout WA, vaccination urged — COVID-19 cases are surging throughout Washington state as the delta variant becomes more widespread, and more people need to be vaccinated to keep cases from spiking even more, state health officials said Tuesday.
MORE local coverage of rising COVID case rates in the (Aberdeen) Daily World, Bellingham Herald, Columbian, Oregonian, Peninsula Daily News, Tri-City Herald, Walla Walla Union-Bulletin, and the Wenatchee World.
► From the News Tribune — Inslee to give COVID-19 update at 10:30 a.m.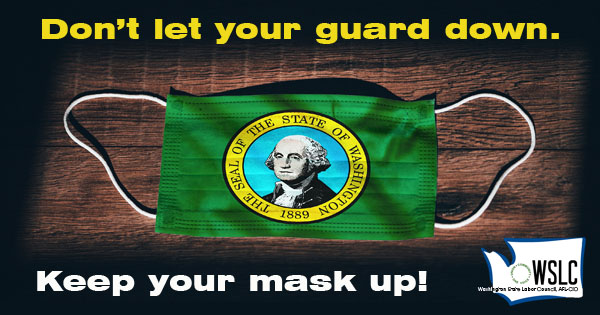 ► From the Spokesman-Review — CDC recommends everyone wear masks indoors, regardless of vaccination status in high-transmission counties — Vaccinated or not, it's likely time to pull that mask back out. The Centers for Disease Control and Prevention is recommending people wear masks indoors regardless of their vaccination status, especially if they are in a county – such as Spokane or Kootenai – where virus transmission is considered substantial or high. Both Spokane County and Kootenai County have high virus transmission, with more than 100 cases per 100,000 residents confirmed in the last week, according to data from the CDC.
► From Roll Call — As COVID-19 cases rise, CDC urges masks indoors, including schools — Republicans criticize new guidelines, saying agency can no longer be trusted.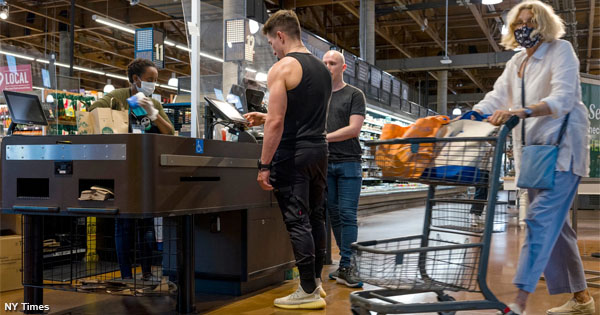 ► From the NY Times — Workers' anxiety grows as COVID variant casts a shadow — Some companies have intensified their efforts to return to a pandemic before-times, easing safety protocols while expecting employees to return to previous routines. But for many workers, the perception is quite different: a sense of rising vulnerability and frustration even for the vaccinated, who find themselves inundated with stories of breakthrough infections and long COVID. The gulf between employers' actions and workers' concerns appears to foreshadow a period of rising tensions between the two, and unions appear to be positioning themselves for it. Some unions are calling on companies to do more to keep members safe, while others are questioning new vaccination requirements. The two positions may seem at odds, but they send a common message: Not so fast.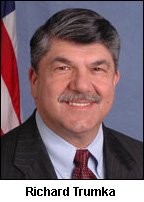 ► From Politico — Biden's talk of vaccine mandates sends labor into disarray — A steep divide has emerged among labor unions — as well as between members and leaders — over whether to require workers to be vaccinated. On Tuesday, AFL-CIO President Richard Trumka said he would support a mandate, giving a boost to White House efforts to increase vaccination rates after they stagnated in recent weeks. But Trumka's position was at odds with some of the AFL-CIO's largest members, including the AFT, whose president said that vaccine protocols should be decided at individual workplaces. Other unions have also voiced opposition. Behind the scenes, labor leaders and White House officials clashed after Biden on Tuesday publicly stated that the White House was considering vaccine mandates for federal employees.
► From the Washington Post — Biden plans to require federal workers to be vaccinated or undergo repeated tests — Biden will announce Thursday that all federal employees will be required to be vaccinated against the coronavirus or face repeated testing mandates, a White House official said, a dramatic escalation of the administration's effort to combat the spread of the delta variant.

► From the LA Times — L.A. will require city employees to get vaccinated or regularly tested
---
BOEING
► From the Seattle Times — Boeing turns profitable and leadership promises stability ahead — For the first time since the fall of 2019, Boeing eked out a net profit last quarter, surprising Wall Street investors Wednesday. As the jetmaker tries to dig out from the most difficult stretch in its history, CEO Dave Calhoun in a message to employees spoke of stability ahead and an end to job cuts as air travel recovers. "Last fall, we planned to reduce the size of our workforce to about 130,000 employees by the end of this year," Calhoun wrote. "However, with encouraging recovery trends … we're now planning to keep our overall workforce size roughly consistent with where we are today, at about 140,000 employees."
► From Bloomberg — Boeing's turnaround after 737 MAX crisis threatened by talent exodus — After calamity and years of restrained ambition under cost-obsessed executives, the company that was once a factory of dreams is losing workers to SpaceX and Amazon. "We wonder if Boeing is suffering from an engineering brain drain, as potentially too many senior engineers have left the company in recent years and recent hiring trends have not filled the gap," cautioned Ron Epstein, an analyst with Bank of America, who was a Boeing scientist early in his career.
► From the Seattle Times — Two Boeing employees shot and injured on I-5 early Tuesday — Two men on their way to work were shot while driving on Interstate 5 south of Seattle early Tuesday morning, the state patrol said.
---
LOCAL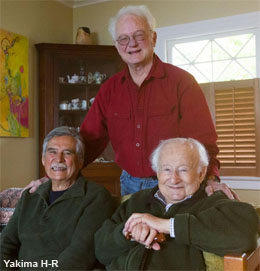 ► From the Yakima H-R — A look into how a Seattle photographer documented farmworkers' lives in the Yakima Valley in the 1960s and '70s — As a steady drizzle blurred the view of Lake Washington and the Cascade Range, three good friends remembered drier and warmer days decades ago. Michael J. Fox, a retired King County Superior Court judge, sat at his dining room table with Lupe Gamboa, a fellow lawyer and labor organizer, and Seattle documentary photographer Irwin Nash. It was June 11. Nearly 50 years had passed since the evening of June 19, 1971, when Fox — then a Seattle-King County Legal Aid Bureau Inc. attorney who spoke passable Spanish — and labor organizers Gamboa, Patricia Cope and Sandy O'Brien went to the Rogers Walla Walla labor camp to talk to migrant workers about the union and their legal rights.
---
THIS WASHINGTON



► From Crosscut — What Washington's new police accountability laws do and don't do — Several new police accountability bills went into effect in Washington state this week, changing some of the ways police officers can interact with the public. In anticipation of the new laws taking hold, many police chiefs and sheriffs have publicly voiced concerns that their officers will no longer be able to perform certain duties, such as responding to mental health calls or chasing fleeing suspects. While some of these statements contain elements of truth, others are misleading or leave out important context.
► From the Washington State Wire — OneAmerica report outlines disparities in WA tech industry — A new report released by OneAmerica outlines inequalities impacting women, people of color,  contract, and gig employees in Washington state's tech industry, and recommends ways to address them.
► From the PSBJ — Balancing Washington's tax code will increase competitive advantage (by Andy Nicholas) — This year, heeding calls from businesses and communities, lawmakers further sharpened our competitive edge by advancing policies to begin bringing Washington's notoriously upside-down tax code into balance while making groundbreaking new investments in high-quality child care and early learning. The bold investment in Washington's working parents and young children, which will be sustained with revenues from a new excise tax on capital gains, will be a boon to our state economy.
---
THAT WASHINGTON
► From The Hill — Democrats ramp up pressure for infrastructure deal amid time crunch — Though some progressives have backed throwing everything into a massive package that they could pass without Republicans, that's not yet possible in the Senate, where key moderates are laser-focused on the bipartisan deal. Instead, Democrats, largely stuck on the sidelines, are increasingly going public with their push for the bipartisan gang to close out their talks, underscoring the anxiety within the caucus about the glacial pace.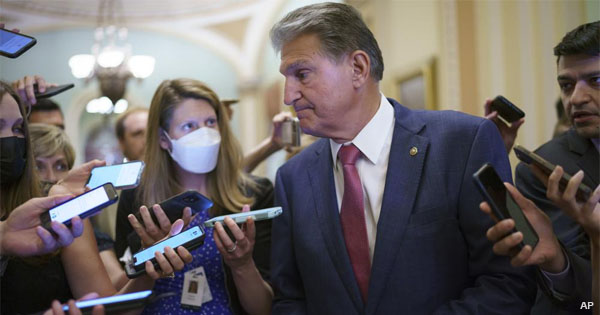 ► From the AP — Infrastructure talks leave Biden's entire agenda at risk — Biden and Senate Majority Leader Chuck Schumer (D-N.Y.) will need support from every Democratic moderate and progressive to push the $3.5 trillion bill through the 50-50 Senate, with Vice President Kamala Harris' tie-breaking vote. If the infrastructure talks implode, it may be harder for moderates — who rank its projects as their top priority — to back the follow-up $3.5 trillion plan, which is already making them wince because of its price tag and likely tax boosts on the wealthy and corporations.
► From The Hill — Biden proposes rule to strengthen 'Buy American' requirements — Biden announced a new proposed rule that aims to strengthen domestic supply chains for critical goods and increase the threshold for products to qualify as American-made as part of his commitment to bolstering the number of products made in the U.S.
► From the AP — Can Biden's plans manufacture more U.S. factory jobs? — Biden will be trying to connect with blue-collar workers Wednesday when he travels to a truck factory in Pennsylvania to advocate for government investments and clean energy as ways to strengthen U.S. manufacturing.
---
INSURRECTION



► From the Washington Post — Oregon Republican who opened door to rioters pleads guilty but denies blame: 'I don't think I did anything wrong' — Despite pleading guilty to knowingly committing official misconduct after holding open a door to allow right-wing demonstrators into the Oregon Capitol building in December, former Republican lawmaker Mike Nearman denied wrongdoing in a radio interview after his sentencing. A Marion County judge sentenced Nearman to $2,900 in fines and 80 hours of community service and barred him for 18 months from entering the Capitol he helped breach in December, according to court records.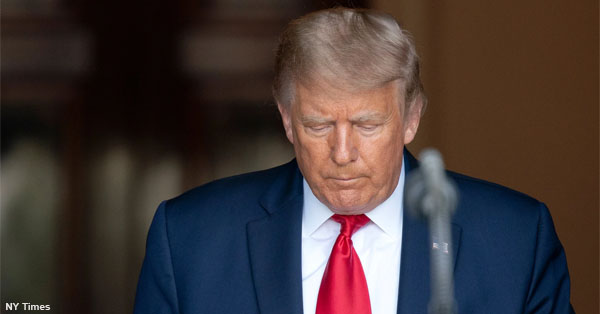 ► From the NY Times — 'A hit man sent them.' Police at the Capitol recount the horrors of Jan. 6 as the inquiry begins. — One officer described how rioters attempted to gouge out his eye and called him a traitor as they sought to invade the Capitol. Another told of being smashed in a doorway and nearly crushed amid a "medieval" battle with a pro-Trump mob as he heard guttural screams of pain from fellow officers. A third said he was beaten unconscious and stunned repeatedly with a Taser as he pleaded with his assailants, "I have kids." A fourth relayed how he was called a racist slur over and over again by intruders wearing "Make America Great Again" garb. "All of them — all of them were telling us, 'Trump sent us,'" Aquilino Gonell, a U.S. Capitol Police sergeant, said on Tuesday as he tearfully recounted the horrors of defending Congress on Jan. 6, testifying at the first hearing of a House select committee to investigate the attack.
► From the AP — Capitol police testimony blunts GOP's law-and-order message
---
NATIONAL
► From the AP — $15 wage becoming a norm as employers struggle to fill jobs — The signs and banners are dotted along suburban commercial strips and hanging in shop windows and restaurants, evidence of a new desperation among America's service-industry employers: "Now Hiring, $15 an hour." It is hardly the official federal minimum wage — at $7.25, that level hasn't been raised since 2009 — but for many lower-skilled workers, $15 an hour has increasingly become a reality.
EDITOR'S NOTE — Why settle for $15? Get more information about how you can join together with co-workers and negotiate a fair return for your hard work. Or go ahead and contact a union organizer today!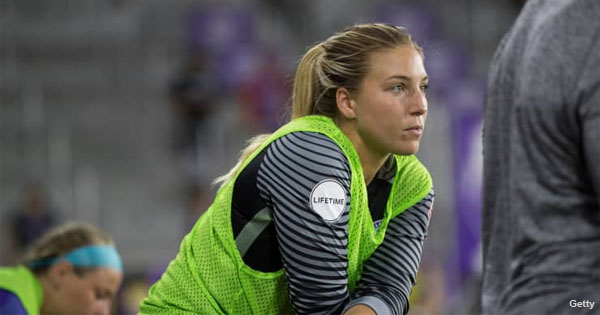 ► From CNBC — From cleaning homes to packing Amazon boxes, pro women soccer players share their side hustles to call out the league's low pay — To bring awareness to these low salaries, which have forced many players to pick up side jobs, the National Women's Soccer League Players Association recently launched the #NoMoreSideHustles campaign. The campaign, which comes at a time when the players association is negotiating its first collective bargaining agreement, aims to highlight the need for fair and livable wages for players so that they don't have to juggle multiple jobs as professional athletes. "We saw Liz Shuler from the AFL-CIO comment on social media that one job should be enough and I think that's absolutely right," says NWSLPA Executive Director Meghann Burke.
---
The Stand posts links to Washington state and national news of interest every weekday morning by 10 a.m.
WASHINGTON IS A UNION STATE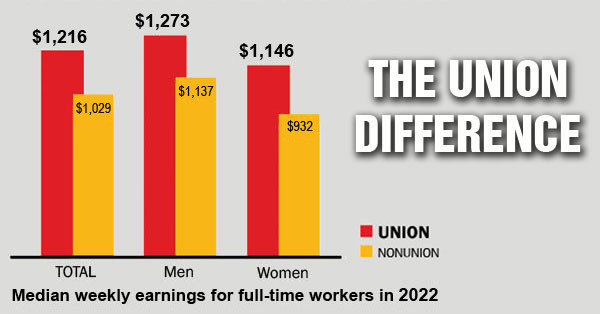 CHECK OUT THE UNION DIFFERENCE in Washington state: higher wages, affordable health and dental care, job and retirement security.
FIND OUT HOW TO JOIN TOGETHER with your co-workers to negotiate for better working conditions and respect on the job. Or go ahead and contact a union organizer today!