Hospitals fill up | Inslee: Mask up | NLRB staffs up
Thursday, July 29, 2021
---
COVID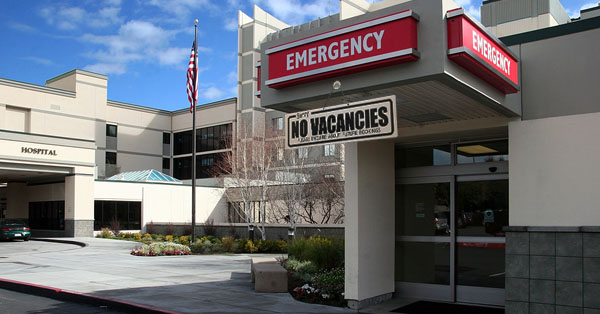 ► From the Tri-City Herald — COVID surge fills largest Tri-Cities ICU. Patients being sent out of town. — Kadlec Regional Medical Center has had to search across the Northwest for other hospitals to treat some of the most seriously ill Tri-Cities area patients over the last week as COVID-19 has surged again… Nurses have quit their jobs as the Tri-Cities enters what is the fourth wave of COVID in the Tri-Cities area and some are taking more time off, said Dr. Phani Kantamneni, medical director of the Kadlec ICU. During the first and second waves of COVID-19, workers stepped up to serve on the front lines of the pandemic to help their community, he said. But with the vaccine available and people not getting it, "it really does get demotivating and discouraging. You will see the effects of burnout and front line workers struggling with that," he said.
► From the Oregonian — Oregon hospitals brace for surge; some delay surgeries
► From the Seattle Times — More than 94% of recent COVID-19 cases, deaths and hospitalizations in state among those not fully vaccinated, report says — The new data, released Wednesday, shows that between February and June, residents 12 and older who weren't fully vaccinated made up about 97% of COVID-19 cases, 96% of hospitalizations and 94% of deaths in the state. In a news release, the DOH said the report "underscores once again the need for people to get vaccinated now, if they haven't already."
► From the Spokesman-Review — Pullman Regional Hospital will require employees to get vaccinated — Employees will have until Oct. 27 to be vaccinated or complete the exemption process.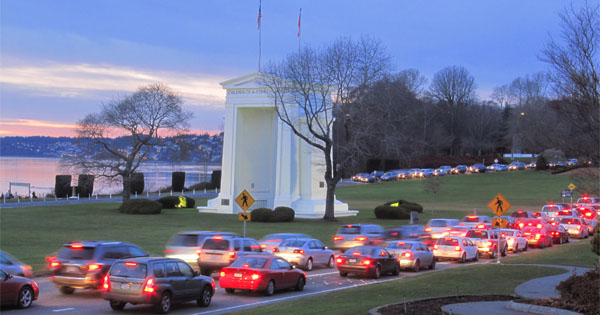 ► From the Bellingham Herald — Canada border guards vote to strike as country plans to reopen to vaccinated Americans — More than 8,500 unionized Canada Border Services Agency workers could go on strike as soon as Aug. 6 — three days before the country is scheduled to reopen. The strike, which seeks better work protections as the union has worked without a contract for three years, could complicate the country's plan to lift some of its COVID-19 related travel restrictions.
► From the NY Times — Retailers revisit mask debate after new CDC guidelines — Companies that dealt with shifting recommendations, angry customers and vulnerable employees earlier in the pandemic find themselves again considering mask mandates.
---
THIS WASHINGTON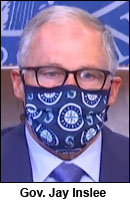 ► From the (Everett) Herald — Governor asks everyone to mask up in crowded indoor spaces — It was fun while it lasted. About two months after the state eased mask requirements for vaccinated Washingtonians, Gov. Jay Inslee on Wednesday asked everyone, regardless of vaccination status, to consider masking up in crowded indoor settings like grocery stores, restaurants and retail shops.
From the News Tribune — Students, staff required to wear masks as they return to school, Inslee says — Students and staff in schools in Washington state will continue to be legally required to wear masks due to the rise in COVID-19 cases as schools open in the fall, Gov. Jay Inslee said in a news conference Wednesday. He will continue to re-evaluate the requirement in the coming weeks and months as students return to class, he said.
► From the Tri-City Herald — 11,000 Hanford workers ordered to start wearing masks indoors
---
LOCAL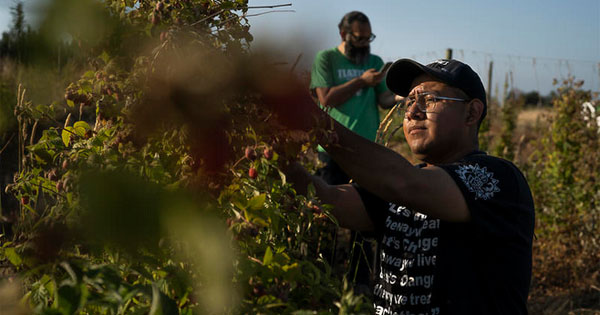 ► From KNKX — Seedcast: This farmworker used his voice to cultivate change — All this week we have been sharing stories from the podcast Seedcast, which explores the stories of the Indigenous experience around the world. In this installment, we hear the story of Mixteco and Triqui farm workers fighting for better work conditions on the homelands of the Upper Skagit and Stillaguamish peoples. Seedcast host Jessica Ramirez introduces us to Marciano Sanchez, who is originally from Oaxaca, Mexico. When he was around 10 years old, Marciano started working in the berry fields of Skagit County.
► From the Bellingham Herald — Whatcom County Council vote changes the future of industry at Cherry Point — Whatcom County Council unanimously approved a series of Comprehensive Plan amendments for the Cherry Point industrial zone, adding tougher environmental and development rules for the region that's home to two of Washington state's five oil refineries.
► From the Spokesman-Review — Cheney School District to stagger starting times for next school year due to shortage of bus drivers — The district had 55 bus drivers before the pandemic began. Some retired, some got other jobs and others didn't want to drive amid a pandemic , dropping the number of drivers to 40 despite repeated attempts to hire more, school officials say.
---
BOEING

► From Bloomberg — Airbus says Boeing rivalry is back on as sales campaigns pick up — The European firm said Thursday that the traditionally fierce rivalry has resumed as Boeing emerges from a two-year slump triggered by the grounding of its best-selling 737 MAX. At the same time, it signaled a new challenge with the launch of a freighter designed to erode the U.S. group's lead in air cargo.
---
THAT WASHINGTON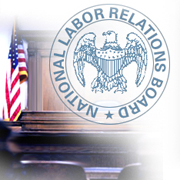 ► From Reuters — U.S. Senate approves union lawyers to NLRB, giving Democrats control — The U.S. Senate on Wednesday confirmed union lawyers Gwynne Wilcox and David Prouty to seats on the National Labor Relations Board, paving the way for a Democratic majority that is likely to reverse a series of employer-friendly Trump-era decisions.
► From USA Today — Buy American: Biden to increase the share of U.S.-made parts for government purchases — Products the federal government buys would need a higher share of U.S. parts to qualify as "made in America" under new rules the Biden administration proposed Wednesday.
► From the AFL-CIO — Biden's 'Buy American' rule will boost America's workers — AFL-CIO President Richard Trumka: "For years, we've received lip service on the importance of Buy American, but today the Biden administration is following through on the simple concept that American taxpayers' dollars should be used to create jobs and advance production here at home."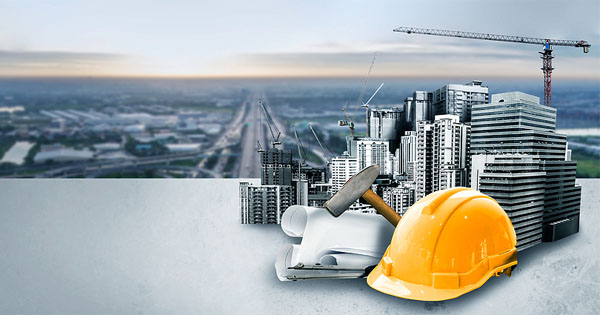 ► From The Hill — Senate votes to take up infrastructure deal — The Senate on Wednesday agreed to take up a bipartisan infrastructure package, hours after senators and the White House announced they had reached a deal after weeks of closed-door haggling. Senators voted 67-32 to greenlight the debate, with 17 Republicans joining all 50 Democrats to launch a floor effort that could conclude with a Senate victory for a bipartisan package that has been championed by President Biden.
► From Roll Call — Infrastructure bill advanced with $550 billion in new spending — Although Senate negotiators were celebratory in a post-vote news conference, the bill's future is already in question in the House, where Speaker Nancy Pelosi has vowed not to take it up until after the Senate approves a $3.5 trillion budget reconciliation package that includes many of Biden's other domestic priorities.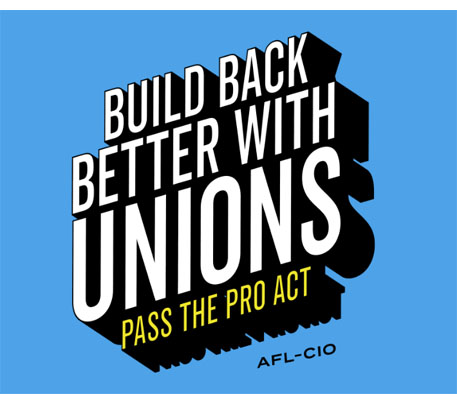 ► From Roll Call — ESG investors press companies for fairer labor polices — Labor-management relations are drawing the attention of environmental, social and governance investors, who are urging companies toward more transparency on topics such as executive-to-worker compensation ratios, racial and gender pay disparities, and the treatment of all workers. This mounting shareholder pressure for fairer workplace policies may soon converge with legislation (the PRO Act) passed by the House and pending in the Senate that would affirm labor rights, with some experts saying the outside pressure and legislation might be necessary to ensure workers have adequate power at the bargaining table.
► From the Washington Post — Democrats craft revised voting rights bill, seeking to keep hopes alive in the Senate — Senate Democrats are preparing to release a revised voting rights bill as soon as this week, hoping to keep the legislation alive a month after Republicans blocked the consideration of a previous, more sweeping proposal.
---
NATIONAL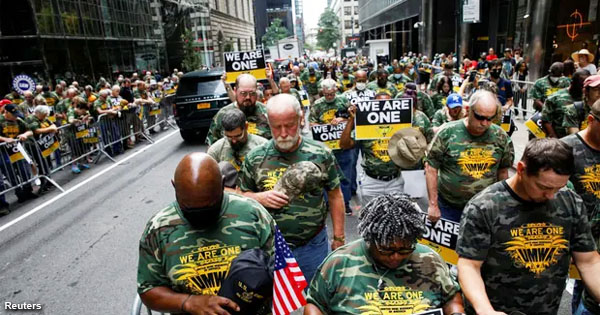 ► From The Guardian — Union advocates rally in New York to support striking Alabama coal miners — Coal miners and union advocates from across the country rallied in New York on Wednesday morning in support of Alabama miners who are four months into a strike against their employer, Warrior Met Coal. Dressed in camouflage T-shirts with the slogan "We Are Everywhere", members of the United Mine Workers Association (UMWA) gathered in midtown Manhattan in front of the headquarters of BlackRock, a hedge fund that is Warrior Met Coal's largest investor.
TAKE A STAND — Support these Warrior Met Coal strikers and help them stay out One Day Longer! Make a donation to their strike fund today.
► From the Washington Post — U.S. economy grew annual 6.5% between April and June, marking full recovery from the pandemic — For the first time since the pandemic took hold, economic output eclipsed its pre-pandemic high, after adjusting for inflation. However, that doesn't mean the economy is back to the level it would have been at, had the pandemic not happened, because there is roughly a year of continued economic growth missing.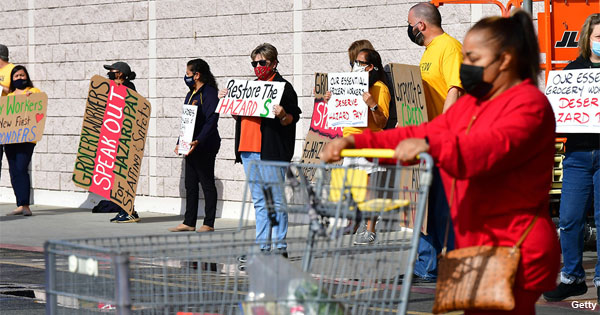 ► From Politico — A California city raised essential worker pay — and their expectations — Tony Campanello, who runs the frozen food section at a Ralphs supermarket in Long Beach, is among the millions of essential workers around the country who have received pay increases since the pandemic began. Those funds have come in a range of sizes and forms — from $1,000 bonuses for teachers in Georgia to $4 per hour raises for state employees in Montana. In effect, the pandemic forced Americans to recalculate the value of workers in traditionally low-wage sectors in a way that hasn't occurred in recent memory. Hazard pay and other pandemic-related pay increases have proven to be a boon for many essential workers, helping them pay for medical bills or save for a rainy day.
► From the Seattle Times — Blizzard employees walk out over video game company's handling of discrimination, sexual harassment suit — Employees from Activision Blizzard joined a walkout Wednesday, rallying at the headquarters of Blizzard Entertainment in Irvine, Calif., to protest the company's response to a recent discrimination and sexual harassment lawsuit.
► From the NY Times — 'You're the problem': When they spoke up about misconduct, they were offered mental health services — Former and current Google employees said that H.R. would respond to their workplace complaints by referring them to counseling programs instead of addressing the broader issues.
EDITOR'S NOTE — Here's the solution to the problem: Get a union. Find out more information about how you can join together with co-workers and negotiate a fair return for your hard work. Or go ahead and contact a union organizer today!
---
The Stand posts links to Washington state and national news of interest every weekday morning by 10 a.m.
Short URL: https://www.thestand.org/?p=100456
Posted by
David Groves
on Jul 29 2021. Filed under
DAILY LINKS
. You can follow any responses to this entry through the
RSS 2.0
. Both comments and pings are currently closed.